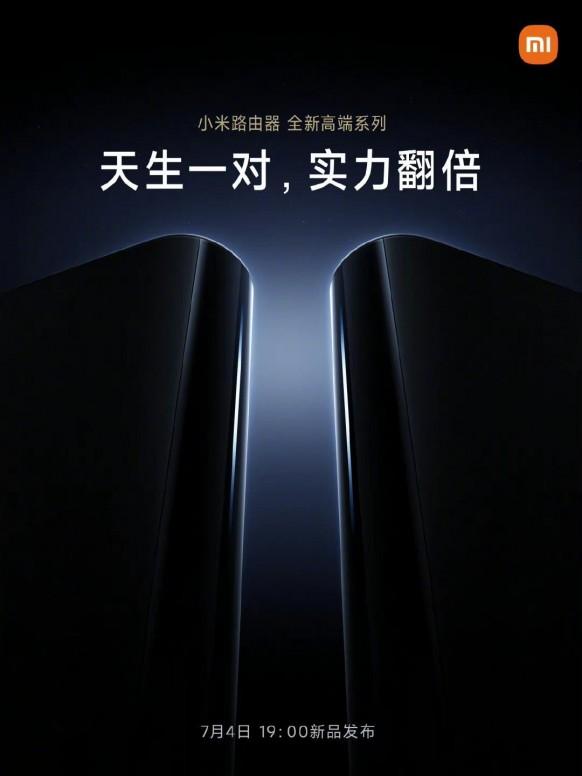 Dear Mi Fan's Greetings ♥️♥️
Xiaomi imaging strategy upgrade and the Xiaomi 12S series new product launch conference will be held tonight. This morning, Lei Jun, the founder, chairman and CEO of Xiaomi, brought the latest news about the new high-end series of Xiaomi routers.

Lei Jun said that this Xiaomi tri-band Mesh router is a high-end router dedicated to large apartments. Direct coverage of 150 sqm;Up to 10 units can be connectedCovering 1500 square meters, it is convenient to use for super-large mansions or small and medium-sized enterprises.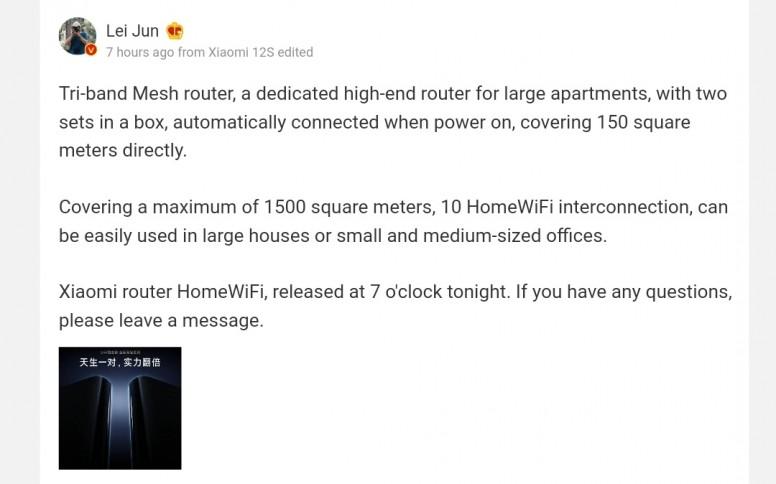 In addition, according to Lei Jun's description, this router released tonight The name should be Xiaomi router HomeWiFi. Xiaomi router officials have previously stated that Xiaomi's new high-end series of routers will all solve problems such as network dead spots in the home, full signal but unable to load pictures, and building a whole-house network but almost demolishing half the wall of the house.

In addition to the new high-end series of Xiaomi routers, Xiaomi will launch Xiaomi Mi 12S, Mi 12S Pro, Mi 12S Ultra, Mi Band 7 Pro, Mi Notebook Pro 2022 and other products at the press conference tonight


Via: Here