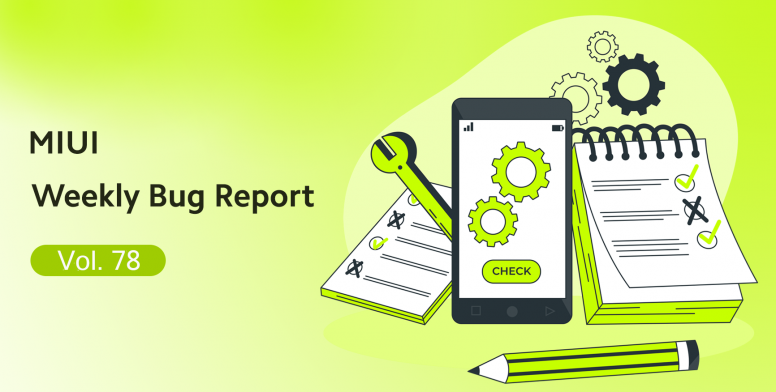 As MIUI keeps on evolving and growing, some issues may come and interfere with the smoothness and functionality of the phone in Daily use. That's why Mi Testers and Mi Fans are hard-working in finding and reporting those issues, so the developers will provide fixes ASAP. In this new series of threads, we plan to share with all of you Mi fans, the most common issues found in the ROM. So, let's get started with the list.

Weekly Report:
1. Issue: Cannot connect to the server in Google Play
Affected product: Redmi Note 10, Mi 10T, Mi 10T Pro, Mi 11, Mi 10 Pro, Mi 10, POCO F2 Pro
Status: Couldn't find the reason. You can
Submit feedback to Google using the native Google Play APP on your phone.
Go back to a previous version.


2. Issue: Mobile data not working
Affected product: Redmi Note 9 Pro
Affected version: V12.5.6.0.RJZEUOR
Status: Analysing.

3. Issue: No signal, Poor signal
Affected Product: Redmi Note 9
Affected version: V12.5.5.0.RJOIDXM
Status: Working on it.

4. Issue: Heating problems while charging / using the device
Affected product: Redmi Note 9S, Redmi Note 9 Pro
Affected version: V12.5.6.0.RJWMIXM, V12.5.7.0.RJWEUXM, V12.5.4.0.RJWMXAT, V12.5.11.0.RJZEUXM, V12.5.8.0.RJZMIXM
Status: Down to the Mi Thermal; the issue is known and being worked on.

5. Issue: Couldn't update (Installation problem)
Affected product: Xiaomi 11T Pro
Affected version: V13.0.10.0.SKDEUXM
Status: The bug will be fixed later

6. Issue: Mobile data not working
Affected product: Redmi Note 9S
Affected version: V12.5.6.0.RJWMIXM
Status: Working on it.



So That's all for this week.

In case you are facing any other issue, You can provide feedback using the "Feedback App" or You can also post a thread in MIUI ROM SF

Always Believe That Something Wonderful Is About To Happen





Rate