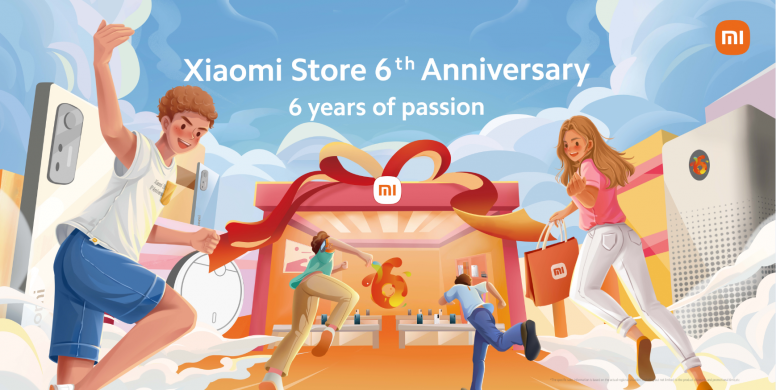 Hi Xiaomi Fans!

Go Xiaomi Store and grab one now!

The first Xiaomi store opened in Singapore in October 2016, and 2022 is the 6th anniversary of overseas Xiaomi stores. To celebrate the Xiaomi Store 6th anniversary and thanks to Xiaomi Fans, we've get ready for the goods in our Xiaomi Stores!

Limited time only, event time and item might different from each region.