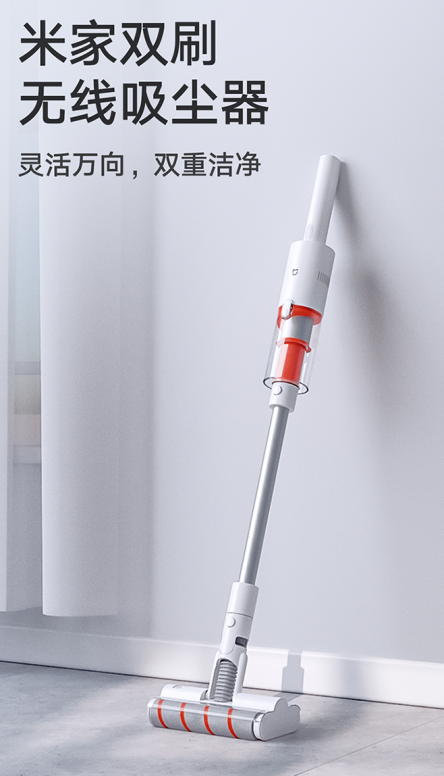 Dear Mi Fan's Greetings ♥️♥️
Xiaomi released the new Mijia dual-brush wireless vacuum cleaner, priced at 999 yuan, starting at 799 yuan, and it will go on sale on April 5.

The Mijia dual-brush wireless vacuum cleaner adopts a universal dual-brush design, two long roller brushes, soft and hard bristles combined with roller brush material, specially designed for hard floors, and there is no need for multiple round trips in the same area. Officials said that compared with the traditional single roller brush, the surrounding dust can be drawn into the suction port directly below, and the dust can be collected in both directions when pushing forward and pulling back, making cleaning more efficient.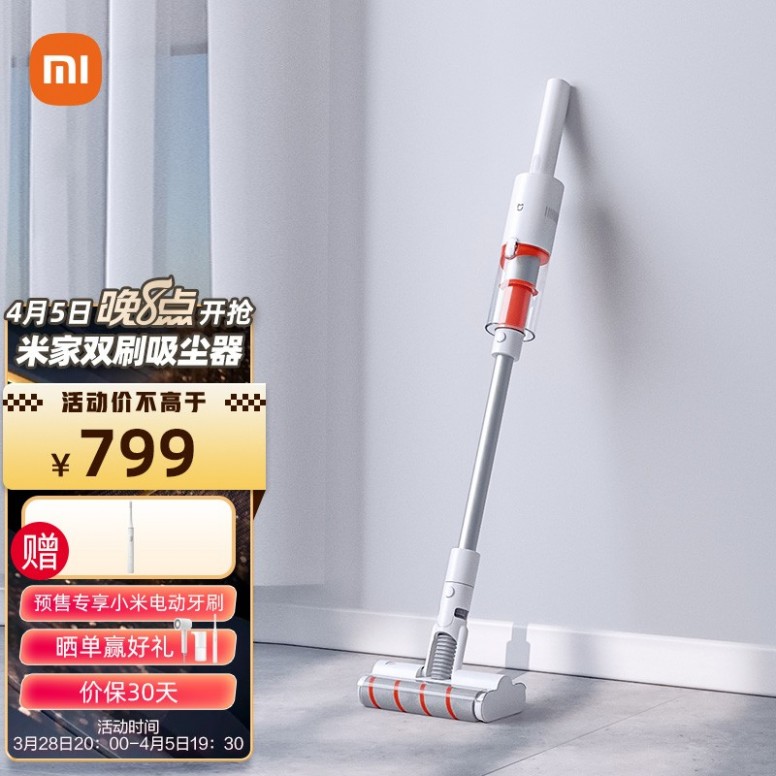 In addition, this vacuum cleaner also adopts a 360° steering brush head, and the dual power of front and rear rolling brushes can realize various vacuuming methods such as horizontal suction, vertical suction, rotary suction, and round-trip suction.

In terms of design, the Mijia dual-brush wireless vacuum cleaner adopts a dust-air separation design, which generates a strong centrifugal force through the cyclone airflow, quickly separates fine particles in the air, greatly improves the dust-gas separation effect, and reduces filter element blockage. After multiple filtrations such as metal mesh, filter cotton, and filter element, it can accurately intercept particles as small as 0.3um, and the filtration efficiency of the whole machine reaches 99.5%. In terms of battery life, officials say that the Mijia dual-brush wireless vacuum cleaner can last up to 40 minutes.


Via ✝️, Kindly Request For Desktop Site On Your Browser To Follow Me On The New Mi Community Version ▲▲Paddyman▲▲