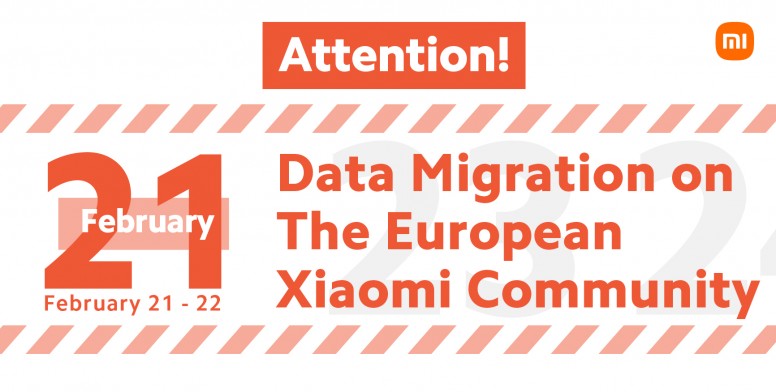 Dear Xiaomi Fans!

Public service announcement!

Xiaomi Community will start the overall data migration (European countries) of old and new communities at the end of February; It will take a whole day to move the data to the European database, and during the migration process it will cause the data generated by the new community to be unable to be recorded - February 21st - 22nd (4PM - 4PM) GMT. That said, on the 21st, posts, comments, points and badges users have earned, likes, sign-in registration, etc. will not be counted, and the interaction data during this period will be cleared the next day. All statistical features will be restored at 4pm on the 22rd.

Timeline:
February 21st - 22nd (4PM - 4PM) GMT


Apologies for any inconvenience caused.

Thank you!
We are better together on the New Community!