Hello Xiaomi Fans,

Our Much Loved Redmi Notes just launched in Nigeria, In a lavish event at Eko Hotel Lagos and via an exciting MiStery BOX unboxing event on our Facebook Channel. If you missed that, you can watch it here!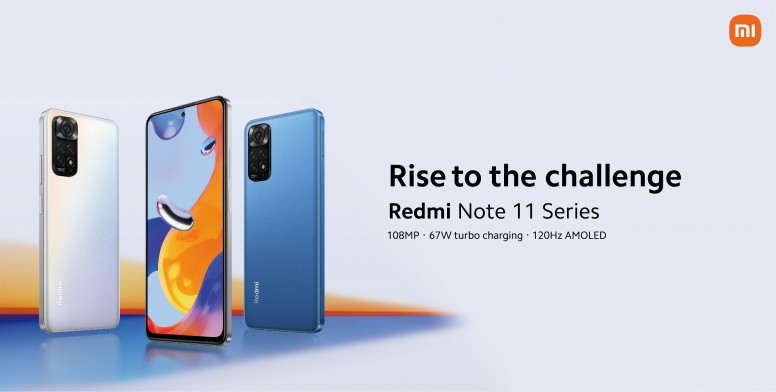 The Redmi Notes...Why We Love Them So MuchThe Redmi Note Series is all about bringing flagship tech to the mid-range!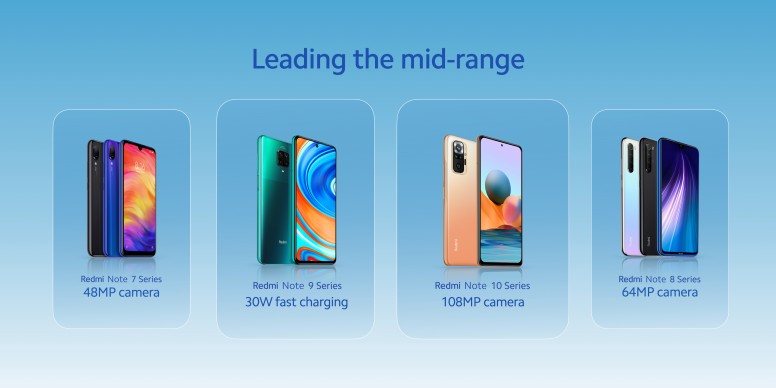 We have sold over 240 million Redmi Note devices, which means a vast community of people has gotten the chance to experience this mid-range flagship technology.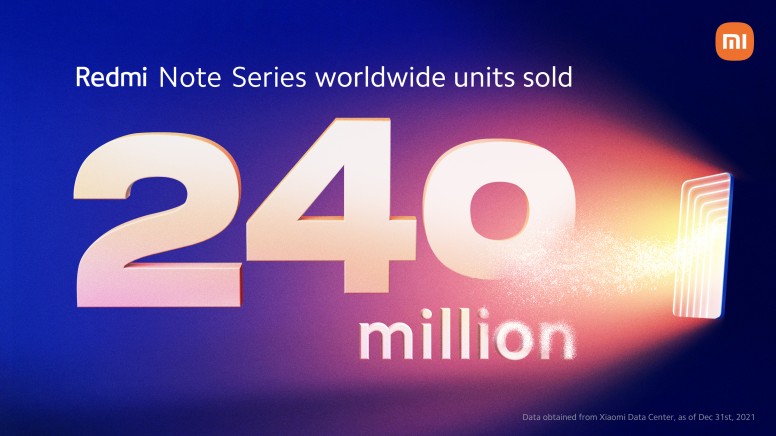 It is so popular that it's won a number of incredible awards given out by some of the most prestigious tech reviewers and media outlets!

Redmi Note is truly well loved across the globe. And it's also been instrumental in changing lives. Our users shared with us how Redmi Note has changed their lives in so many different ways.





Today, we're finally brought the all-new Redmi Note 11 Series, devices that Rise to the challenge!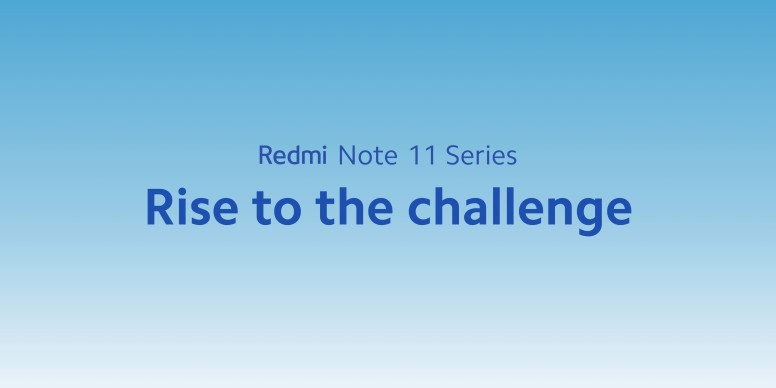 Let's start by checking out the bold new design with stand-out colors and powerful new design features, giving Redmi Note 11 Pro a whole new look and feel!
The revamped design on Redmi Note 11 Pro gives off a powerful, bold, and pro feel!

We're bringing the power of 108MP to #RedmiNote11Pro and allowing you to paint your stories in incredible details!





Smartphone photography has become so important in my life and apparently to our Xiaomi community as well.





This incredible photo of Erhabor Ruth, taken by our own exceptional Xiaomi community member and photographer Kahli Brown is so impressive




Besides the 108MP main camera, Redmi Note 11 Pro comes with ultra-wide, macro, and an additional depth sensor.

That's the powerhouse camera of Redmi Note 11 Pro that let you capture the details in all aspects of your life!

Besides a powerful camera, Redmi Note 11 Pro have a truly flagship-level display!





Redmi Note 11 Pro's leading display is powered by AMOLED and a silky smooth 120Hz refresh rate, enhancing your viewing experience!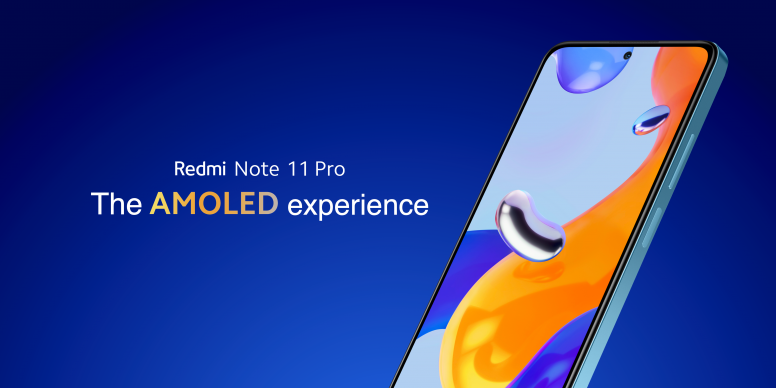 Overall, this is Redmi Note 11 Pro 's flagship-level display: 120Hz AMOLED!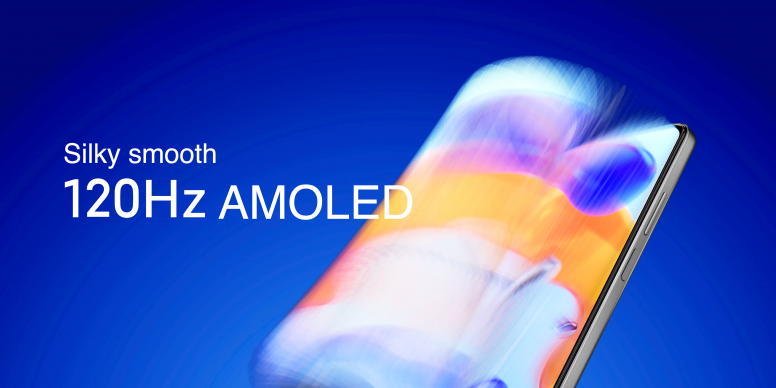 Super smooth, bright, high-contrast, rich, immersively amazing, comfortable, and perfect for all the content you love reading and watching!
With a powerful Octa-core fast and smooth processor, the MediaTek Helio G96 is the greatest supporter of Redmi Note 11 Pro.
Overall, Redmi Note 11 Pro is undeniably powerful, with the Mediatek Helio G96!

Let's check out a topic that rises to the challenge. It's something all of you have been highly outspoken and crazy about - battery and charging!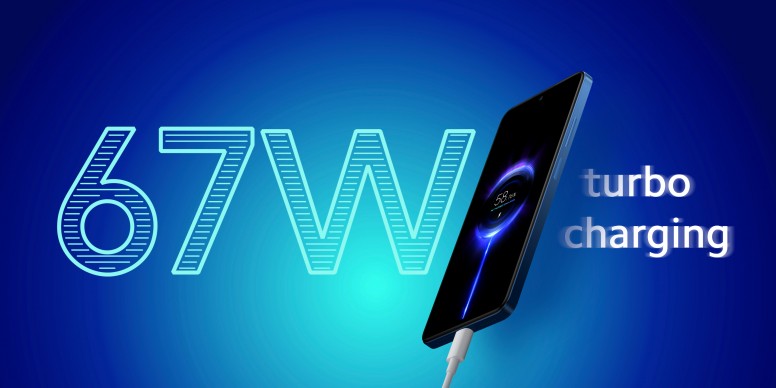 The combination of 67W turbo charging as well as the 5000mAh battery is what makes Redmi Redmi Note 11 Pro a powerhouse. The powerful combination will help us achieve an entire day of battery life, with just 15 minutes of charging!

With the 67W and 5000mAh powerhouse combo and the addition of a 67W in-box charger, Redmi Note 11 Pro's battery and charging experience truly blast past mid-range value!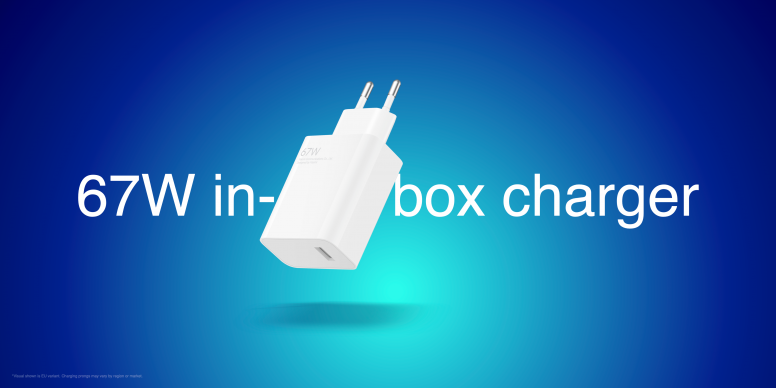 That's the Redmi Note 11 Pro's powerhouse battery and charging, something that really Rise to the challenge!

Redmi Note 11 Pro is an amazing devices that easily deliver on our promise of bringing flagship-level tech to the mid-range!




Our following two devices are just as incredible as our Pro models. They are RedmiNote 11S and Redmi Note 11!

Redmi Note 11S and Redmi Note 11 come in the clean and classic Graphite Gray and the sleek Twilight Blue.

Exclusive to Redmi Note 11S is a gorgeous Pearl White, while the RedmiNote11 has the brilliant Star Blue! Redmi Note 11S and Redmi Note 11 share our Pro models' bold yet refined design!

Redmi Note 11S comes with an expert-level 108MP camera, the same incredible sensor used in our Pro models!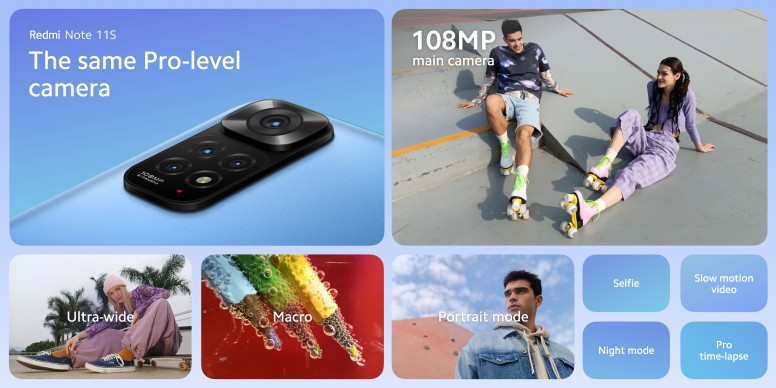 In addition to the main camera, the 118-degree ultra-wide lens of #RedmiNote11S lets you capture it all, while the macro camera, depth camera, and selfie camera let you snap perfect shots from any angle.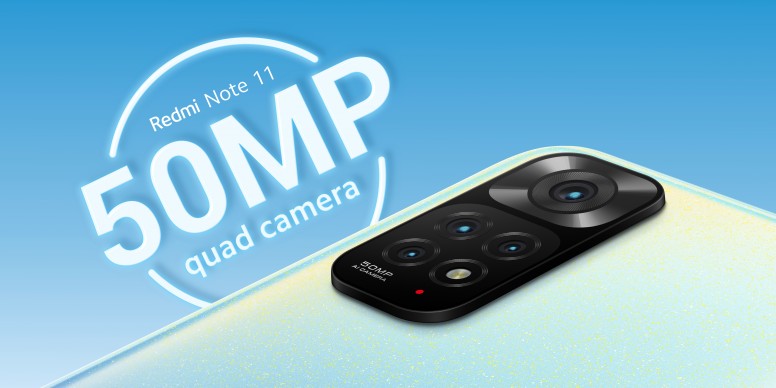 For Redmi Note 11, we have a versatile 50MP quad-camera system that's perfect for taking shots in any situation! You want good snaps, and you want them fast!

Redmi Note 11 will give you exactly that with a super versatile setup covering all your bases; Main camera, ultra-wide, macro and depth!

Not only will Redmi Note 11S and Redmi Note 11 both feature a rich, vibrant AMOLED display in FHD+ clarity, but both will also be running on a smooth and seamless 90Hz high refresh rate!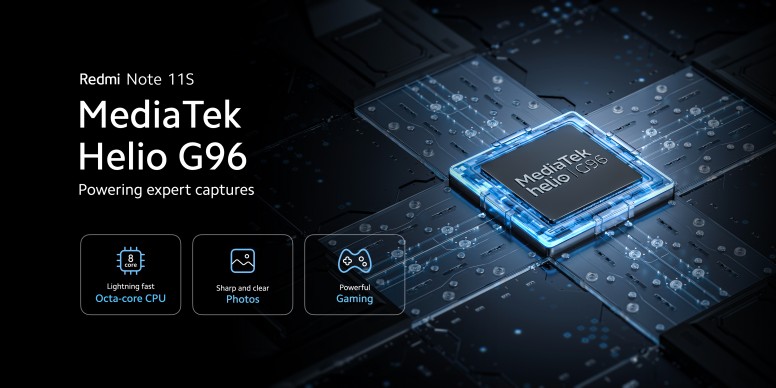 Redmi Note 11S gives you an amazing photography experience enabled by the powerful MediaTek Helio G96!

For Redmi Note 11, we wanted to focus on providing a powerful and all-rounded experience, so we've used the Snapdragon® 680 processor!

Redmi Note 11S and Redmi Note 11 will come with a long-lasting 5000mAh battery, with over two days of battery life with 33W Pro fast charging, which charges 26% faster than the previous generation.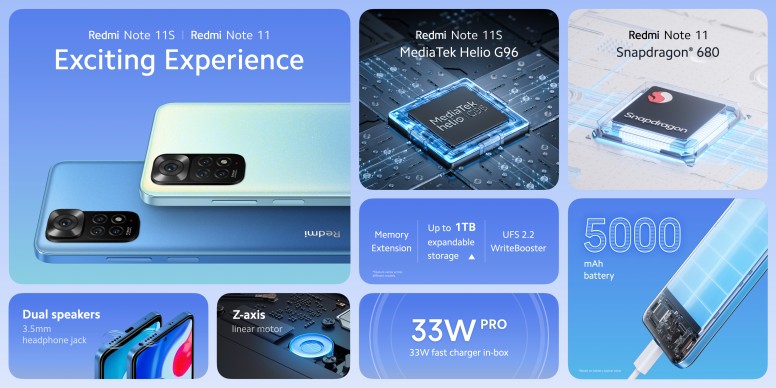 Redmi Note 11S and Redmi Note 11 inherited many of the impressive, segment-dominating specs of the Redmi Note 11 Pro, bringing you an exciting experience as well!

You can choose Redmi Note 11 for an incredible daily driver at ultimate value, with a beautiful display a power-efficient processor to handle your everyday gaming and multitasking needs. Also, it keeps you active for days with its massive battery and 33W Pro fast charging!

Once again, our 3 new devices!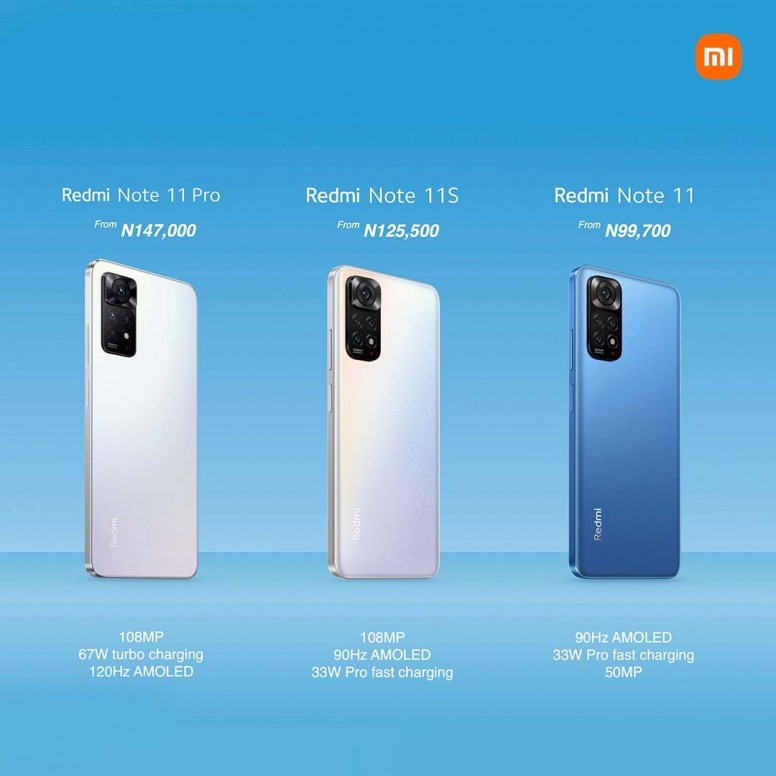 ✅ The Powerhouse Redmi Note 11 Pro

✅ The Expert Redmi Note 11S

✅ The Pioneer Redmi Note 11




Pick your favourite one!