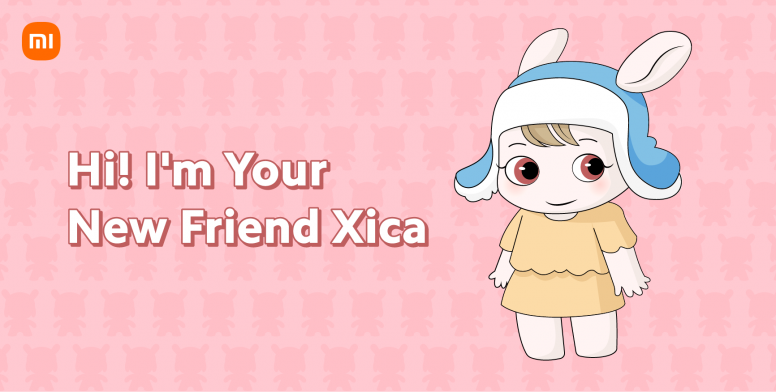 Greetings, Mi Fans! I am your new friend Xica, an official global community member. From now on, I will be in charge of bringing more surprising online activities and hot topics to you! Let's have fun together!
Here's my brief introduction: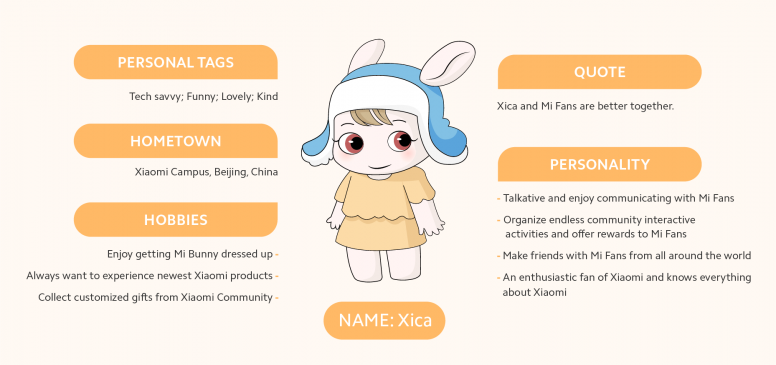 Besides Xica, Xiaomi Global Community also has two official accounts aiming to serve our Mi Fans' needs better. Here they are:
Mi Community Official
Responsibilities:

Publish and share Xiaomi's official information and product news.
Publish Community's management rules and maintain community order.
Cruise in the forum and deal with Mi Fans' questions and complaints. If you have any questions about us, you can contact this account.

Xiaomi Campaign
Responsibilities:
Publish and promote Xiaomi's official campaigns and contests.


[Gift Time]
OK, it's time to offer you a special gift!
Welcome to follow me(Account: Xica) and leave your screenshot of your following status in the comment section. Just like this: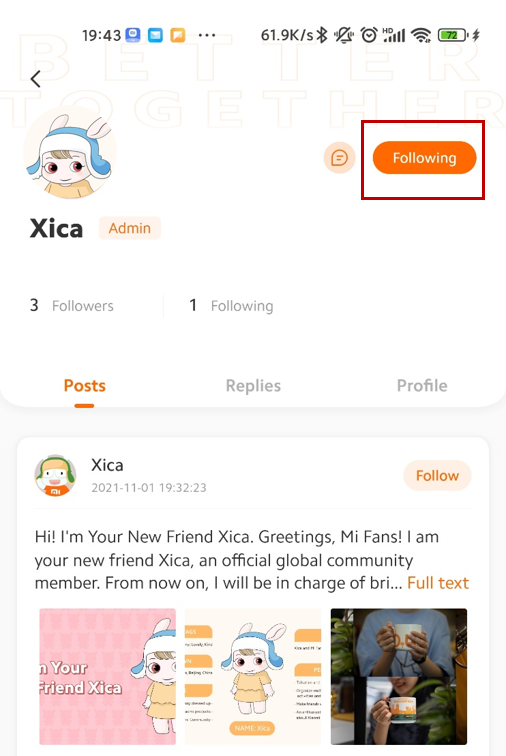 We'll draw Five lucky fans to win our #BetterTogether Amazing Hometown Cups! (The design of the cups will be randomly selected). The winners will be announced on 5th November and we will update later in this thread.The deadline of screenshot submission is 5 PM on Novemeber 5th.
All the Mi fans who have submitted screenshots will have the chance to win a lucky draw award. Five Mi Fans will be selected from the lucky draw. He or she will be selected from 5%, 10%, 14%, 20%, 35%, 44%, 50%, 58%, 67%, 78%, 80%, 90% and 98% of the total number of replies which are encrypted in the file below. If the corresponding replier did not include the screenshot, we will move to the next effective Mi Fan.

XICA.zip
(13.17 KB, Downloads: 92)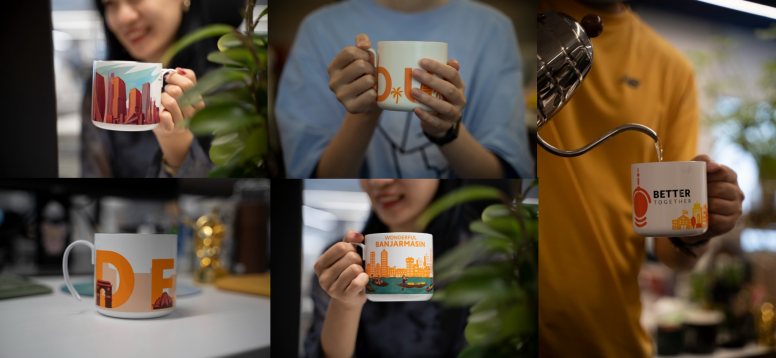 Announced on November 5th.
Thank you so much for all your warm greetings! Now it's time to announce the lucky draw winners!The total number of effective replies is 219.
Zip Password: GIFTFROMXICA
Congratulations to #Peter666,#RuraSzczecin, #Rayss ,#Edi_UC,and #Moch. Yusuf
Please send us your contact info including your name, address, phone number, postal code, and email address. The deadline of information submission is November12th, otherwise you will not be able to claim the prize.
Let's make our community a better place for Mi Fans!
Rate