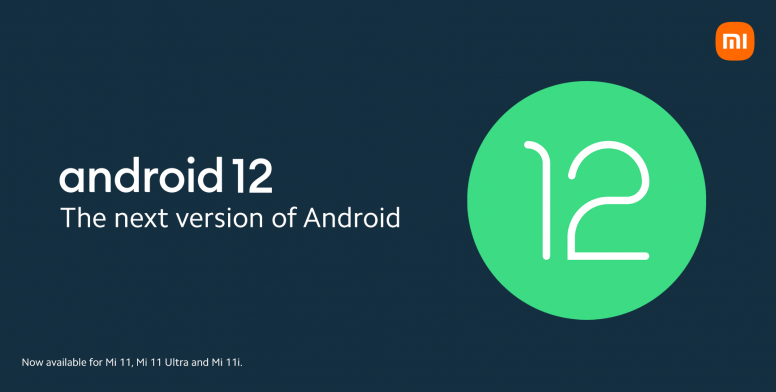 Mi Folks!

Android 12 is now available for Mi 11, Mi 11i and Mi 11 Ultra.

Note:

This update is a limited release for Mi Pilot testers. Don't forget to back up all important items before upgrading.
The update process might take longer than usual.
Expect overheating and other performance issues after you update - it might take some time for your device to adapt to the new version.
Remember that some third-party apps aren't yet compatible with Android 12 and you might not be able to use them normally.

How to check MIUI ROM version:
Please go to Settings-About phone to check the version.
As the red circle shown in the picture, the character displays: MI means Global Version - 12.X.X.X(***MI**)



Mi 11 - MIUI-V12.5.1.0.SKBMIXM - Mi Pilots only
Mi 11i - MIUI-V12.5.1.0.SKKMIXM - Mi Pilots only
Mi 11 Ultra - MIUI-V12.5.1.0.SKAMIXM - Mi Pilots only

To learn more about Android 12, please visit the Google Developers page.

Additional Information
It would be very helpful for the MIUI Team if bugs are reported with all the necessary details via the Feedback APP. Check out this thread for more info: Reporting Issues through Feedback app