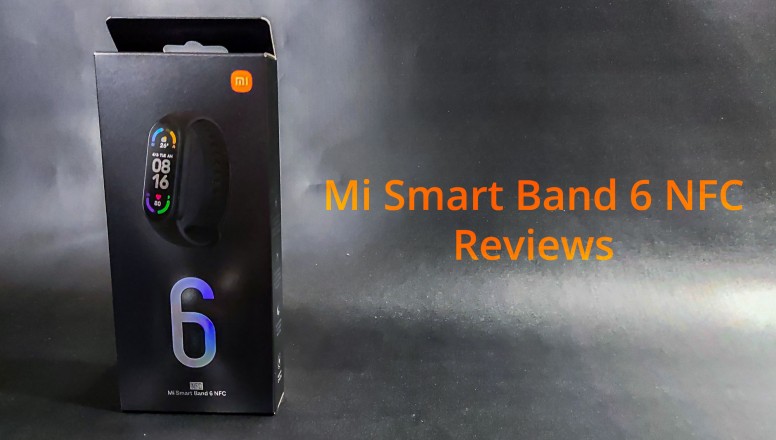 Hello Everyone,
How are you all? may you always be healthy.
This time I will review the Xiaomi Band 6 NFC. That's right, Xiaomi has finally officially released the Mi Band 6 which is equipped with NFC. So what are the advantages of the predecessor? let's see my review below: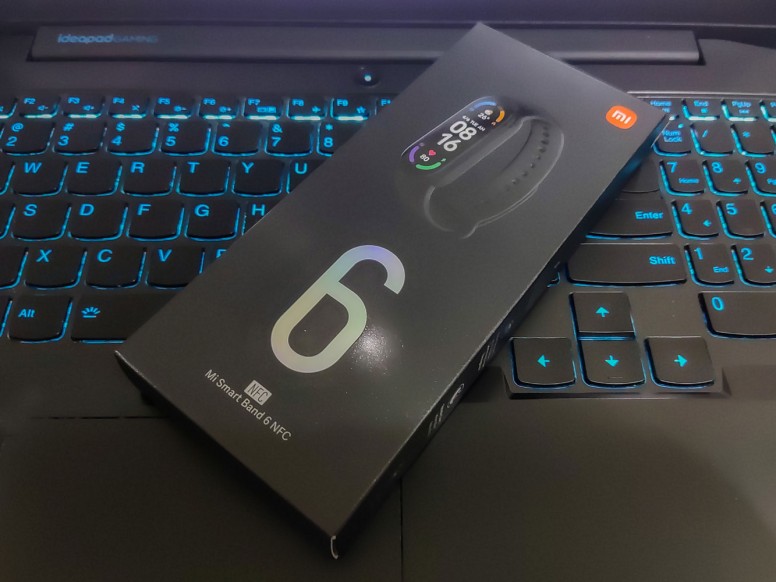 Mi Smart Band 6 NFC
At first glance the box is not much different from its predecessor. The difference between the Mi Band 6 and 6 NFC boxes lies in the NFC logo on the box.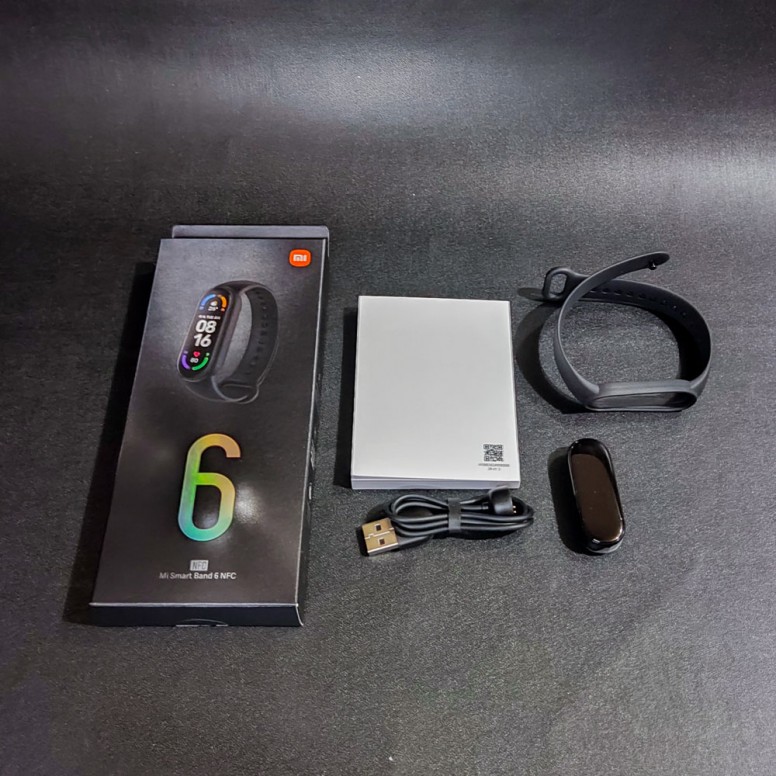 In the box you will get,
Mi Band 6 NFC (Included strap)
USB Type-A to Magnetic Cable
Super thick manual.

The Mi Band 6 NFC has a bigger screen than the Mi Band 5, where the Mi Band 6/6 NFC has a full screen 1.56" AMOLED display.
To optimize the use of the Mi Band 6 NFC, we need an application, namely Mi Fit, to find out what activities we do everyday and modify the display on the Mi Band 6 NFC.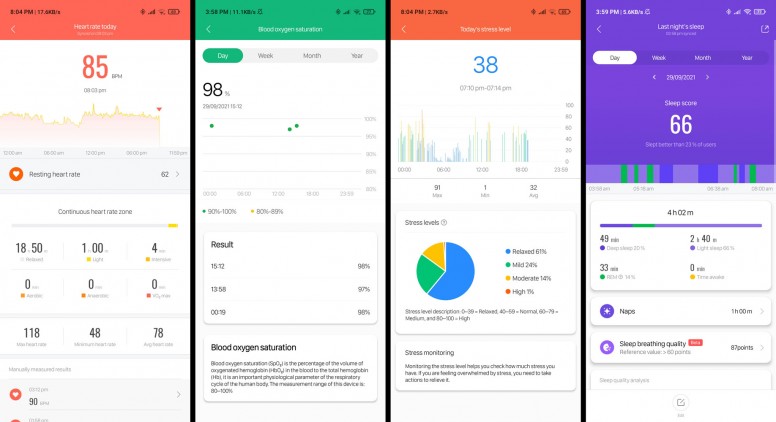 The features I like the most about Mi Band 6 NFC:
Heart rate monitoring
With this Mi Band 6 NFC, I can monitor my heart rate every day, both per minute to every 30 minutes, and we can set it as we like.
SpO₂ tracking
Please note in advance, on the official Xiaomi website it says
"*The SpO₂ feature is not intended for diagnosis, prevention, monitoring, prediction, prognosis of any disease, investigation of physiological processes or any other medical purpose. All data and tracking should be used for well-being and personal reference only. If you feel uncomfortable, please rely on professional medical devices or consult a doctor for assistance."
It has been mentioned that this is not a diagnostic tool, nor can it be used as an alternative for us to check SpO₂, especially during this current pandemic. When I don't have an Oximeter at home, for me this can be an alternative to check my oxygen levels.
Stress monitoring
Stress monitoring is very useful for me who works at home, where with this monitoring I can control the time when I need to rest when in the moderate or heavy stress category.
Sleep monitoring
the first time I tried this feature, Sleeping monitoring is also equipped with sleep breathing quality which is still in the beta stage, quite unique here. There are various analyzes and suggestions that can be considered useful for improving my sleep quality.
Camera shutter
You can use this Mi Band 6 NFC as your Shutter camera, with this I no longer need another portable remote control when taking photos with a tripod.
Apart from the features mentioned above, Mi Band 6 NFC is also equipped with 2 new features that are not present on the Mi Band 6, namely: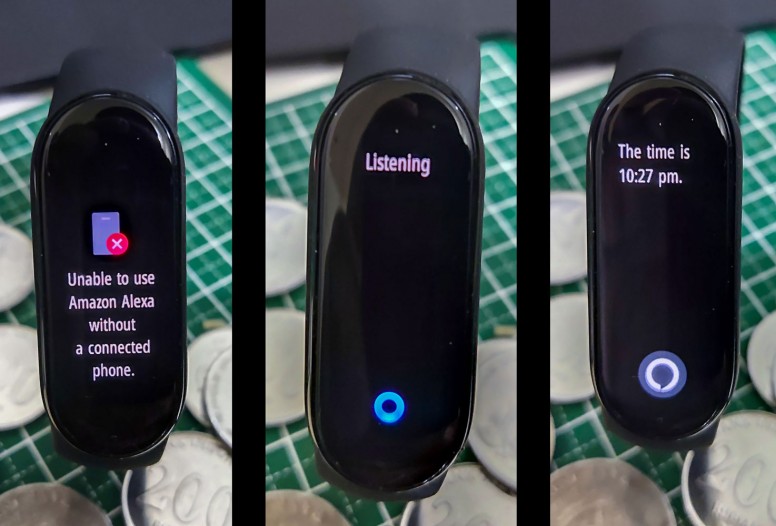 Alexa Built-in
Mi Band 6 NFC is equipped with AI Assistant, namely Alexa, to activate it is quite simple, you just need to contact your Amazon Alexa account on your smartphone via the Mi Fit application.
*Please note that Alexa can only be used when you are pairing with your smartphone, if you are in an unpaired condition you cannot use it. Because this uses the internet connection on your smartphone to answer the questions you give.
Mastercard Payment
So far I haven't been able to pair to the mastercard, this is probably also because my mi account region is not in the EU, but hopefully in the future this feature can be tested in the future.
My Impression
Overall, I like the features offered in the Mi Band 6 NFC, especially during this pandemic which is still not over. There are various features that can help us move and monitor our health.
Mi Band 6 NFC is still classified as an affordable smartband, it is equipped with various interesting features, and uses an AMOLED panel. In addition, you can share this data into Google Fit as well. This is an upgrade from the Mi Band 6 with the addition of Alexa, as well as NFC.