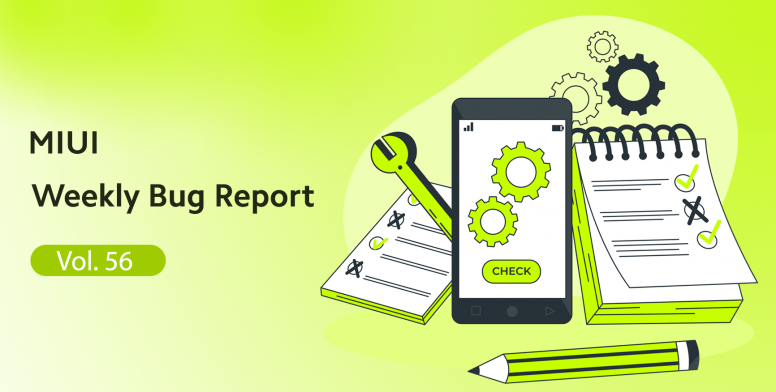 Hello Mi Fans,
As MIUI keeps on evolving and grows, some issues may come and interfere with the smoothness and functionality of the phone in Daily use. That's why Mi Testers and Mi Fans are hard-working in finding and reporting those issues, so the developers will provide fixes ASAP. In this new series of threads, we plan to share with all of you Mi fans, the most common issues found in the ROM. So, let's get started with the list.

Weekly Report:

1. Issue: Camera can't scan QR code.

Affected Device: Redmi 10
Affected Version: V12.5.3.0.RKUMIXM, V12.5.4.0.RKUMIXM, V12.5.5.0.RKUMIXM
Root Cause: In June, "Scan" and other pre-installed apps were migrated from the cust partition to the data partition, and changed from "non-uninstallable" to "uninstallable". The camera needs to be compatible, which is not compatible with Redmi 10.
Status: The fix has been merged into the stable version on 9/15‌‌


2. Issue: Bluetooth sound volume cannot be adjusted.

Affected Device: Redmi 10.
Affected Version: V12.5.5.0.RKUMIXM.
Status: 1. This speaker has been added to the absolute volume blacklist. In theory, the volume can be adjusted through the volume gain.
2. There is a problem with the volume gain parameter of Redmi 10, which makes it impossible to change the earphone volume by adjusting the phone volume gain
Current progress: MTK has given a repair plan, verify the Pass ahead.


3. Issue: Fortnite(Game) can't work due to Graphics Error

Affected Device: Redmi Note 8 Pro.
Affected Version: V12.5.3.0.RGGMIXM, V12.5.3.0.RGGEUXM, V12.5.2.0.RGGRUXM
Status: Under Testing.


4. Issue: Mobile Legends FC/No response.

Affected Device: Redmi 9.
Affected Version: V12.5.1.0.RJCIDXM, V12.5.1.0.RJOIDXM.
Status: The third party has released a new game version, has guided users to upgrade, waiting for feedback‌‌.


5. Issue: Wi-Fi disconnects automatically.

Affected Device: Redmi Note 8.
Affected Version: V12.0.2.0.RCOMIXM.
Status: The current analysis is related to firmware roaming, and Sniffer log analysis is required.
The security center has been grayscale since the upgrade 9/16, and some wifi problems will be fixed, continue to observe the feedback‌‌.



So That's all for this week.

In case if you are facing any other issue, You can provide feedback using "Feedback App" or You can also post a thread in MIUI ROM SF

Always Believe That Something Wonderful Is About To Happen