To się nazywa ekspress!!!

Wczorak około 10:35, czy tam 10:37 zamówienie... A dzisiaj około 11 informacja, że paczka w paczkomacie.
A tu już w domu...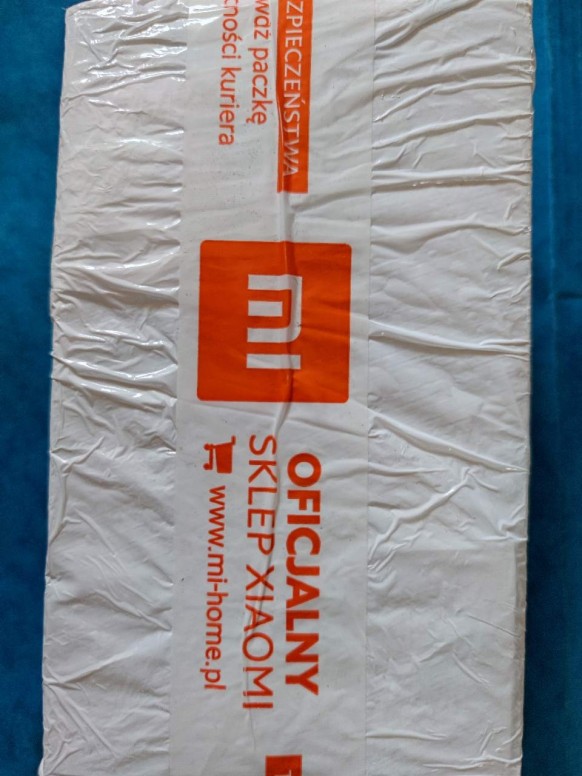 No dobra... A co pod folią?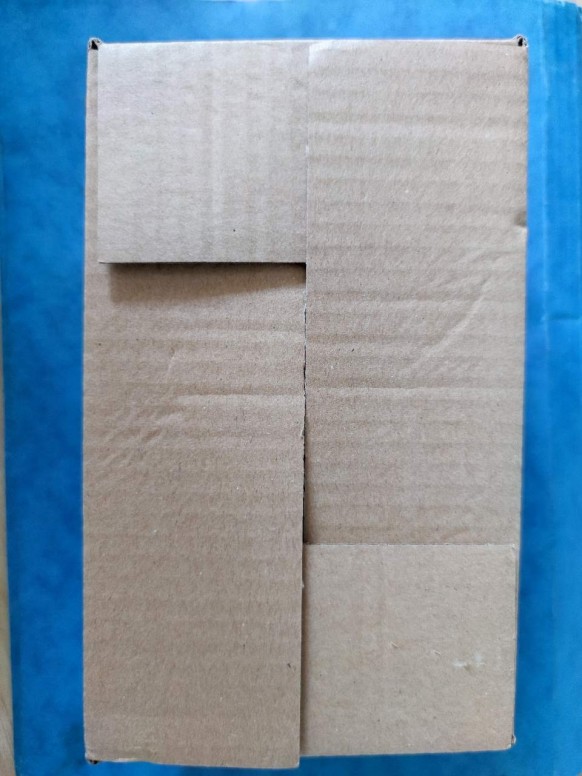 No dobra...
A w pudełku??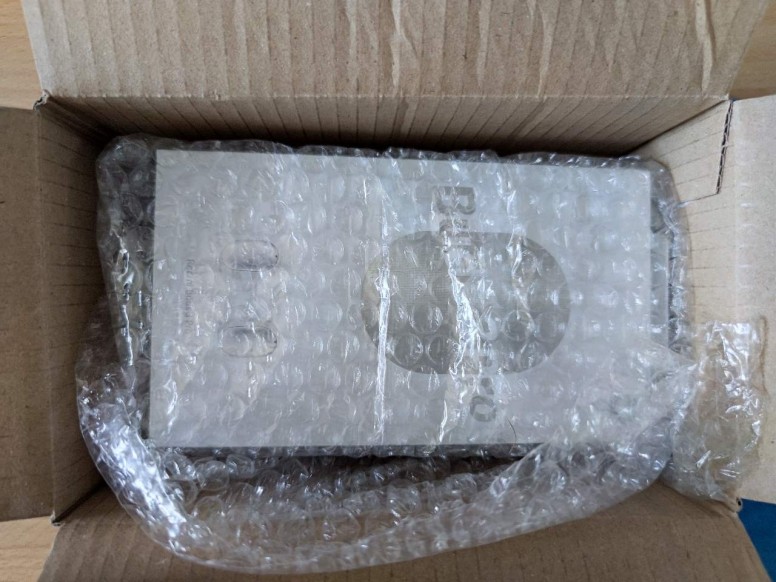 Rrrrraaaannnnyyyy Jjjuuullleeekkkk...
A pod folią?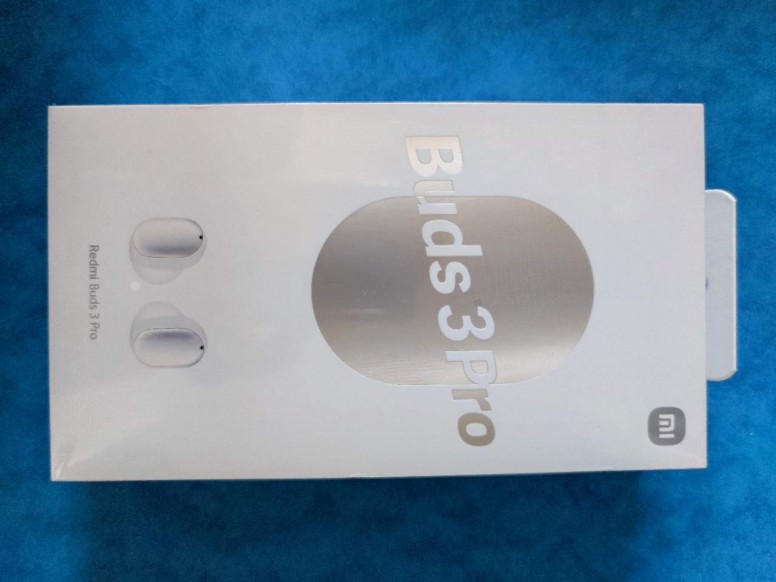 Hy hy hy... :-D
Teraz będę miał... ;-)
No dobra.. Oglądamy następny kartonik...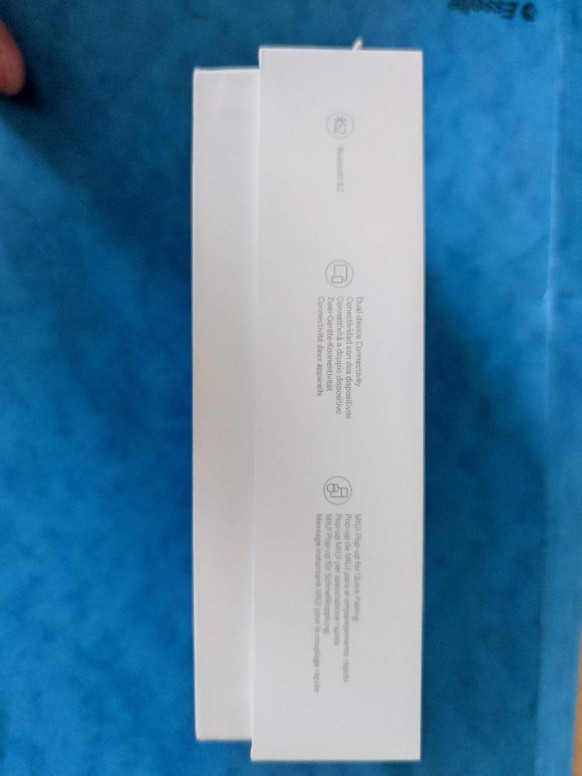 I z drugiej...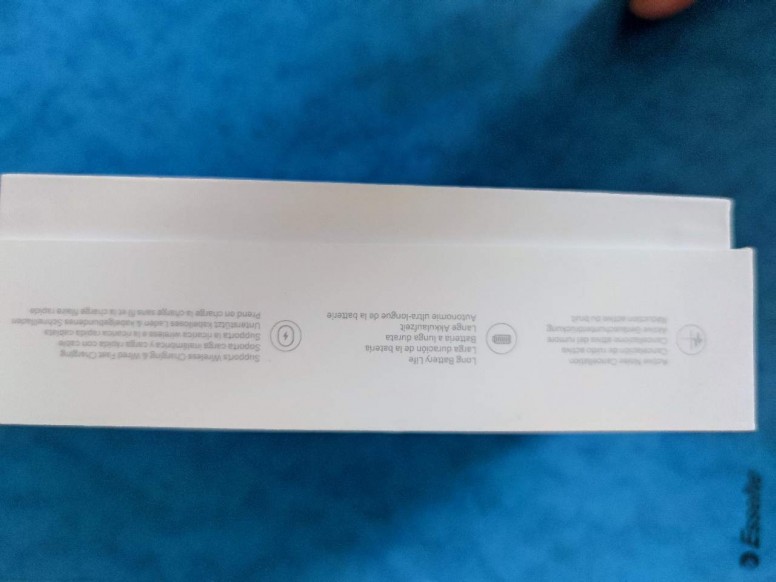 Oj. Z wrażenia nie zauważyłem, że sobie kierunki pozmieniał.
No dobra...
Wielkie otwarcie....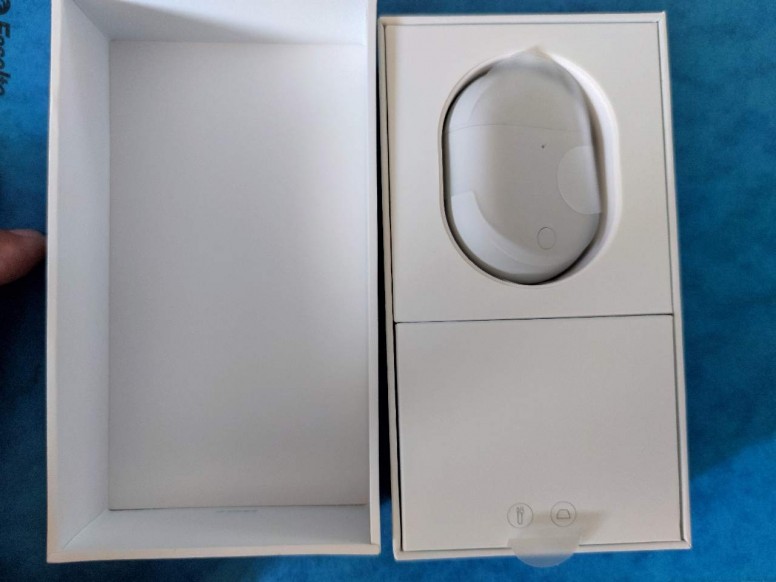 Wyciągamy zawartość....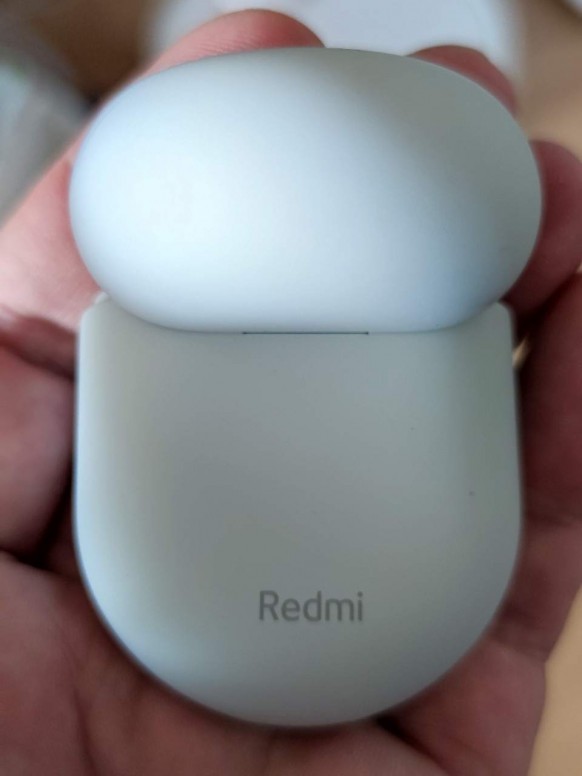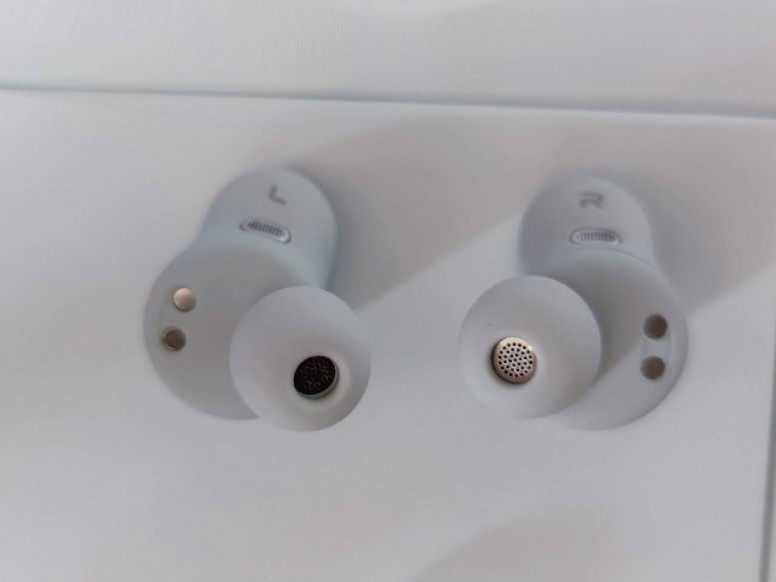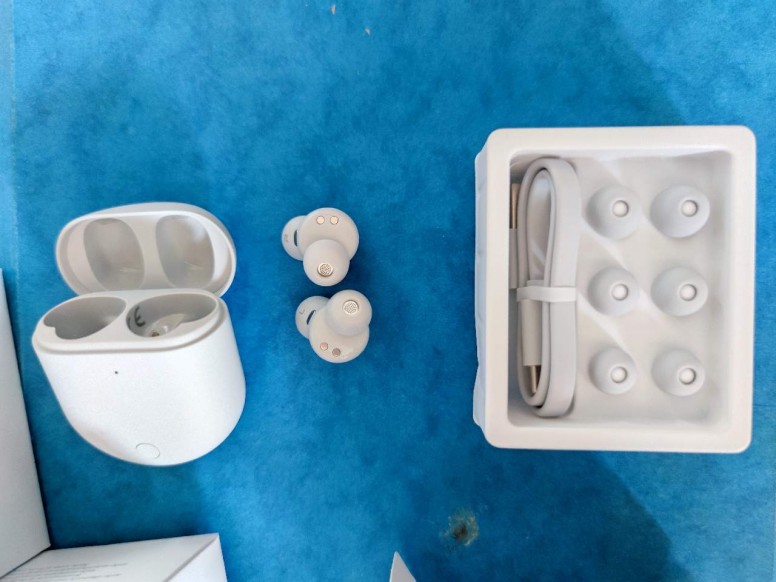 I jeszcze....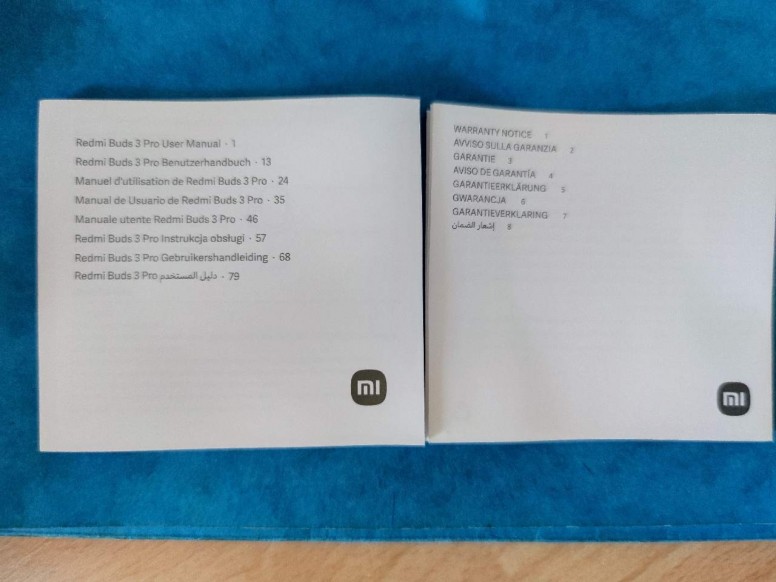 I teraz... Z powodu iż BT w telefonie odpalony cały czas, po otwarciu etui ze słuchawkami nastąpiło automagiczne sparowanie...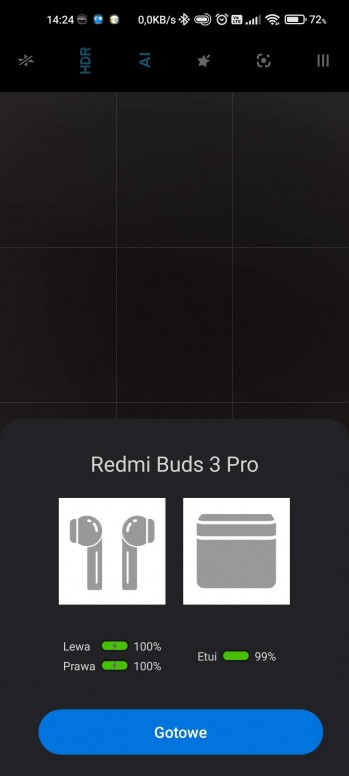 No dobra.... To mi się podoba... :-)

Z kieszeni wywlokłem co miałem w spodniach pod ręką... A mianowicie...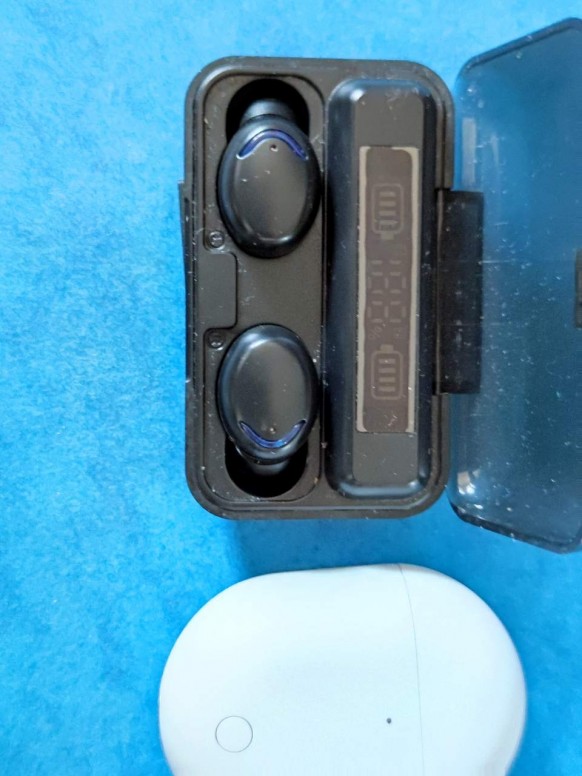 Czyli takie coś typu "no name"... Dane...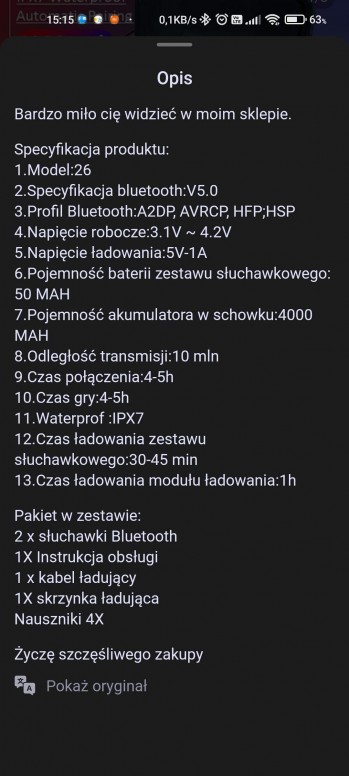 model F9. Bardzo fajnie grające, świetnie leżące w uchu i "nie wylatające"...
Co mi się podoba?
Ano mianowicie to, że widać ile ma prądów pudełko i na jakim etapie są pchełki...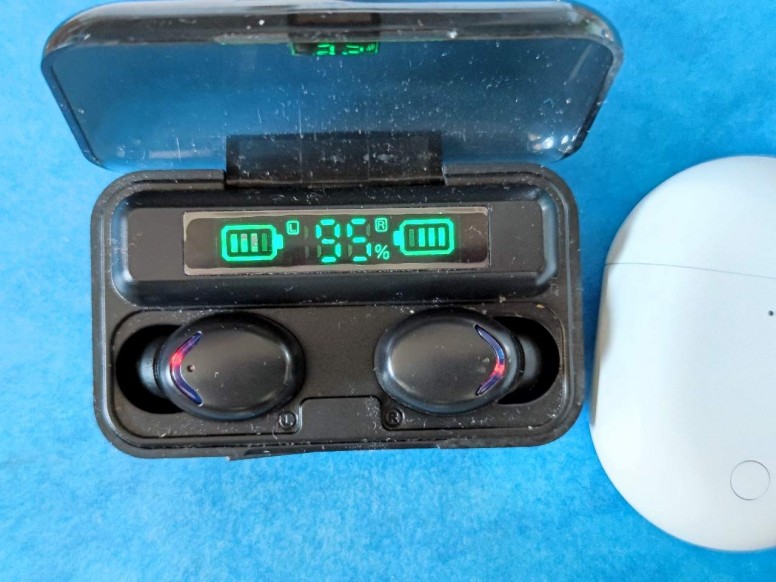 Z fajnych rzeczy z jakich nigdy nie korzystałem, nie licząc raz testu krótkiego, pudełko może robić za powerbank 2000 mAh... Tylko wolne ładowanie niestety... A takie są wejścia/wyjście: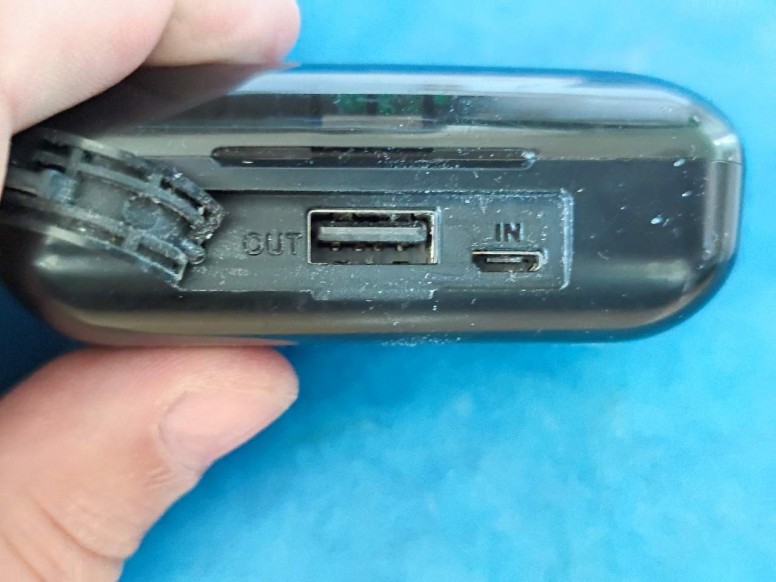 Pchełki wyglądają tak: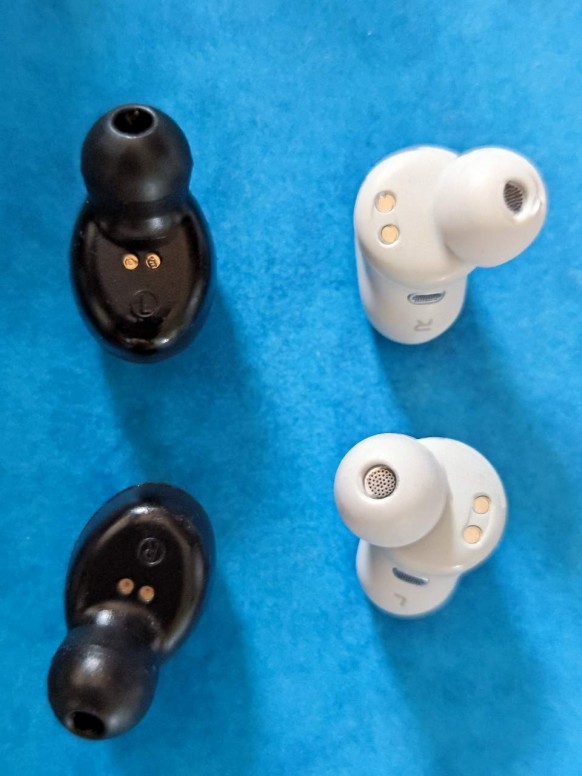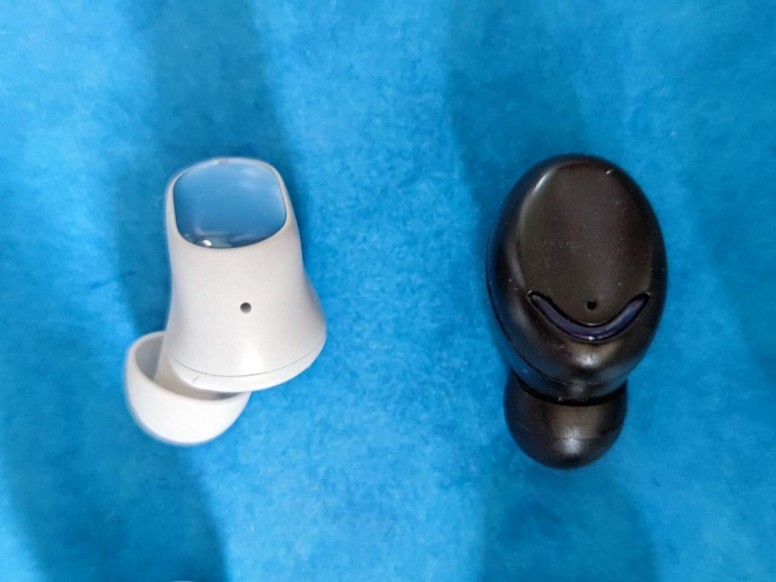 Dobra...
Szybkie odpalenie Rammstein Du hast.... Na Redmi oczywiście...
Mmmmmmm... Aaaallleeee wypassss bassss...
Ale niestety będę musiał kombinować korektorem, bo góra to "taka se" z przewagą "se"... I środek też taki... troszkę nijaki...

Ale fakt jest faktem, była kombinacja korekty dźwięku tworzona pod te F9 właśnie, bo ostatnio one ulubione były, to teraz muszę pokombinować i poprzestawiać pod nowy sprzęt... Ale po tych 45s mogę tylko powiedzieć...
WYPASSS! jest. Tylko podciągnę sporany.

Musiałem się pochwalić ostatnim, w ostatni dzień wydanym voucherem.
Bardzo dobrze zainwestowanym :-D.