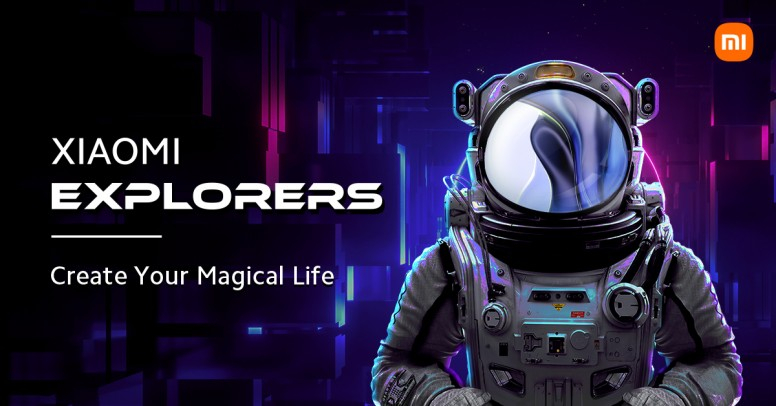 Dzień dobry drodzy Mi Fani.

Pewnie znów wybiegam przed szereg i za czas jakiś pojawi się oficjalne info dla Naszego kraju, ale co tam :D

Czym jest Mi Explorers - nie będę się rozpisywał.
W końcu mieliśmy już kilku przedstawicieli z Naszego kraju (w tym Dianę vel dkisiala).
Ale skoro tak bardzo chcecie - to powiem w skrócie - jest to konkurs o zasięgu międzynarodowym w którym Mi Fani zmagają się w ustalonych wcześniej zadaniach.
Raz jest to nakręcenie filmu, innym razem zrobienie zdjęcia.

Tym razem hasłem przewodnim jest "Magical Life".
Jak to rozumieć... tu pewnie leży sedno zadania.

Zadaniem jest ukazanie magicznych chwil, które dzieją się w Twoim codziennym życiu i nagrał je najnowszymi produktami Xiaomi!

Aby wziąć udział należy zarejestrować się pod poniższym linkiem:
KLIK

Czas rejestracji:
27 sierpnia — 5 września

Ogłoszenie wyników:
8 września ogłosimy 10 nowych "odkrywców".

Nagrody:
Każdy Xiaomi Explorer może zdobyć więcej niż jeden z najnowszych produktów Xiaomi,
ale także pakiet Xiaomi Explorer i nową serię Xiaomi Explorer Bunny!





Więcej informacji
https://c.mi.com/thread-3833179-1-0.html

P.s. zauważyliście że już nie nazywa się to Mi Explorers a XIAOMI Expolorers ;)