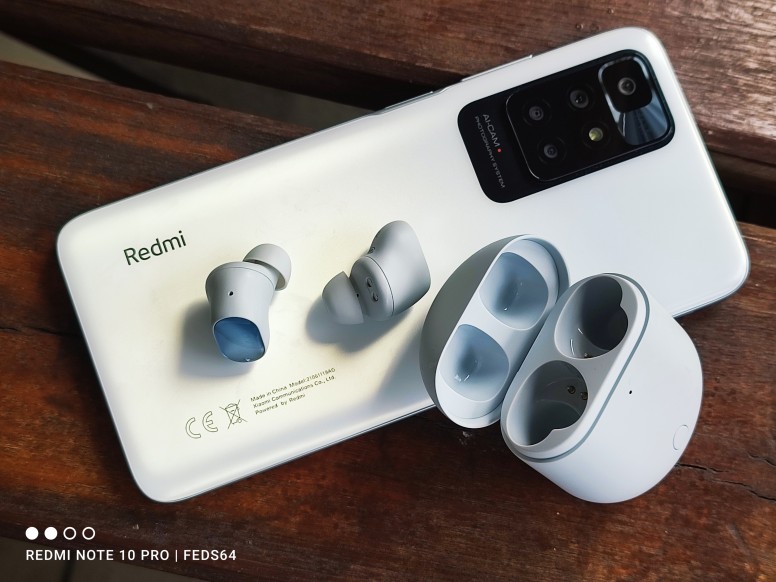 Hei Mi fans,
Wassup Mi fans? Hope to find all of you in high spirits and enthusiasm as ever. It's nice to be back unboxing and reviewing after a long break to enjoy a care-free life, so what're the good tidings I brought you all today?
Redmi AirDots 3 Pro is an entry-level TWS, yet packed with all the goodies you want from a TWS. AirDots features a 35dB Smart noise cancellation, Dual-device connectivity, Wireless charging and gives a 28-hours long battery life.
Redmi Airdots 3 Pro has a leap of improvement over its predecessor in terms of functionality, texture, design and appearance.
In the box, you get multiple silicone ear tips ranging from small, medium and large to get a comfortable fit.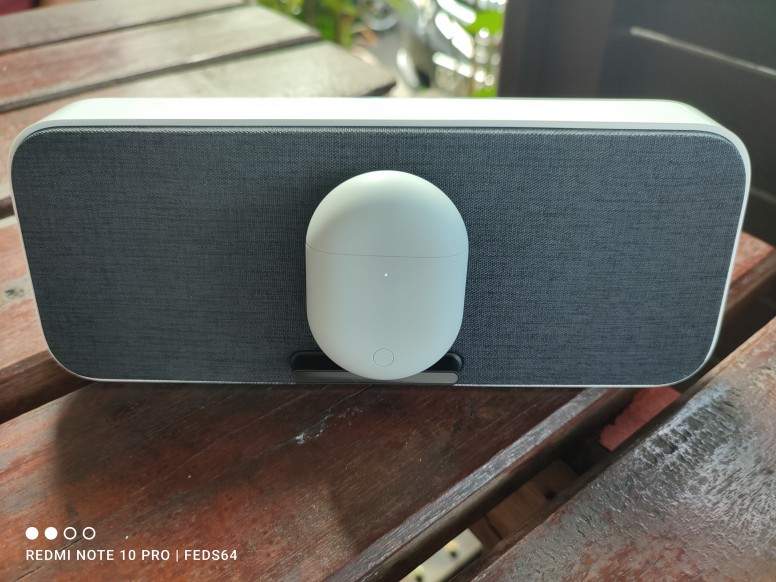 Redmi AirDots 3 Pro supports wireless charging and Type-C port that does fast charging for 10 min to allow up to 3 hours of use. As it uses Bluetooth 5.2 interface with low-power chipset, it has a single charge battery life of 6 hours with active noise cancelling disabled and overall battery life with the charging case.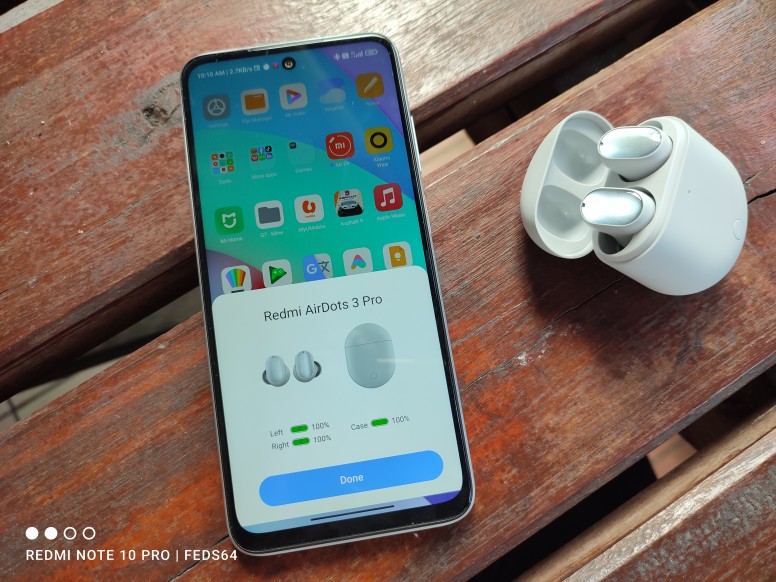 After a full charge, just open the lid of the AirDots casing, then press the button on the casing and hold for 2 seconds and wait for the pop-up window on your phone. Just follow the simple instructions and you are all set to go. The pop-up window will display the battery level of both buds and the casing itself.
The amazing functionality of Redmi AirDots 3 Pro versus the Redmi Buds 3 Pro, is that it comes with support for Xiao AI App to customize to your preference precisely. At the time of writing, MIUI12.5 Enhanced on my device still has no functionality customization support for Redmi Buds 3 Pro, which I will review when it materializes..
For this it shows improper fit for the left bud.
This symbolizes the optimal fit for both buds.
To get an optimal listening experience, it can detect how you plug it into your ears to provide the best noise reduction and audio experience. You can then change the bud tip that fits your ear best. It will then show that the proper fit has been made from the App.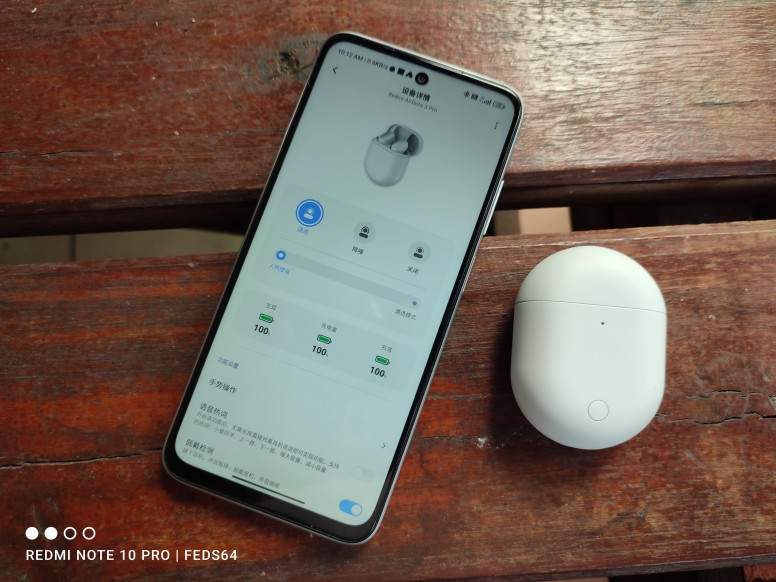 By default it's on the Transparency mode, the first blue icon. You can move the slider to choose between the Enhanced Voice and Transparency in which you can hear ambient sounds without having to take out the earbuds.
On the second blue icon, you have 4 selections of noise cancellation, from Mild, Balanced, Deep and Adaptive noise cancellation to eliminate up to 35db.
This is possible through feedback and feed-forward microphones.
ANC has the AI algorithm to detect ambient noise level and usage habits, especially when playing games.
The last blue icon is to disable the Noise cancellation.
For music listening and call calling, it is as shown in the following diagram, to tap the side of the buds accordingly. On top of that, with Redmi AirDots 3 Pro you can use Voice Command along with Xiao AI App, that currently supports these commands, Previous Song, Next, First, Increase Volume, and Decrease Volume. Fantastic right?
Redmi AirDots 3 Pro supports dual device connected. But seriously, it has to beef up its firmware to do it without annoyance.
With the In-ear detection, music can be automatically paused when the earbuds are taken out and playback will resume when they are put back on.
Redmi AirDots 3 Pro sports a 9mm composite vibrating diaphragm coil, tuned by Xiaomi's internal sound lab. It supports SBC and AAC codec thus far. Having LDAC or aptX would be great, otherwise AAC is fine.
Redmi AirDots 3 Pro is splash resistant and basically takes care of sweat after a workout. It has an IPX4 water resistant rating.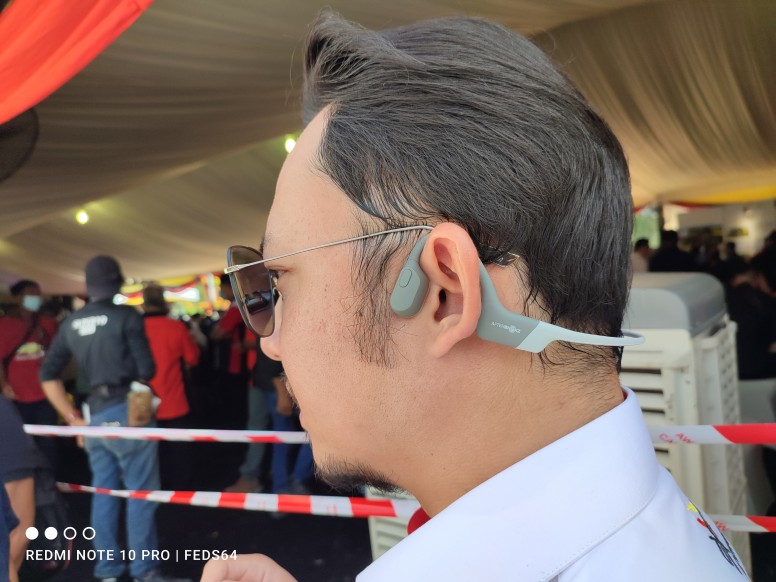 Hopefully, Xiaomi will look into this design for better transparency as a go-getter...
Verdict
Well after using it for weeks, it is a remarkable All-Rounder ANC Earplug for the price segment and it's lightweight. The casing is definitely a level-up from its predecessor, it feels solid and sturdy. In Acoustic terms, the sound level is slightly soft probably due to the 32-ohm impedance. In addition, with the correct fit, the bass is amazing. Meanwhile, the ANC is acceptable which still needs further algorithm upgrade.
Trending Review Threads: