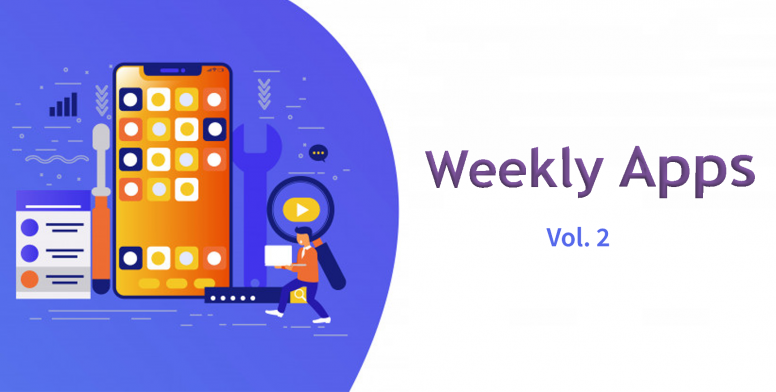 Hello Mi Fans,

Trying to slim down, bulk up, or just feel healthier? These fitness apps make it easy to work out, wherever you are. Go for a run, get toned at home, or sweat it out at the gym with these best-in-class trainers and trackers.



Seven - 7 Minute Workout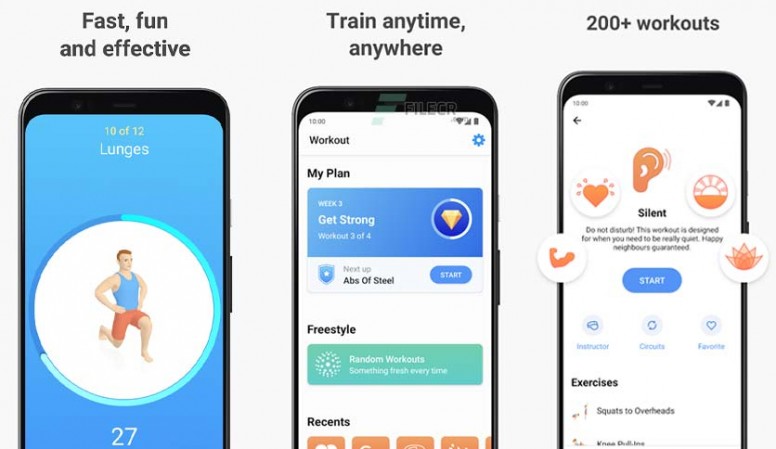 Getting fit has never been so easy – or so much fun! Seven workouts are based on scientific studies to give you the maximum benefits of exercise with only 7-minutes a day. With personalized workout plans, Seven makes sure you get the most from your training. Want to Get Fit, Lose Weight or Get Strong? Just choose a goal and fitness level, and let Seven take care of the rest.

Download Seven and get results in just 7 minutes a day!




Freeletics Training Coach - Bodyweight Fitness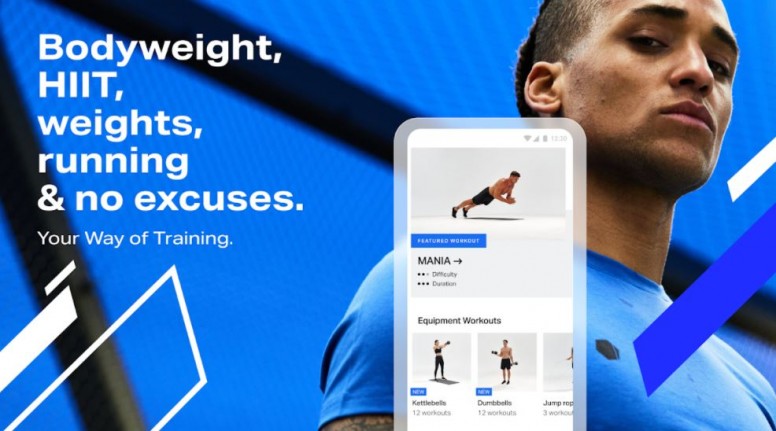 Europe's #1 fitness app lets you work out anytime, anywhere with the best digital personal trainer - no gym required. Whatever your fitness level, achieve your goals quickly and build healthy habits with personalized HIIT workouts and audio coaching. Losing weight, gaining muscle or improving your fitness has never been so simple.

The free version of the app contains 20 HIIT bodyweight workouts, 25 exercises, 20 audio sessions, workout spots and a community of millions. If you want to set yourself up for long-term success with the guidance of a personal trainer every step of the way, you can sign up for the Freeletics Coach with a 14-day money back guarantee.




Nike Training Club - Home workouts & fitness plans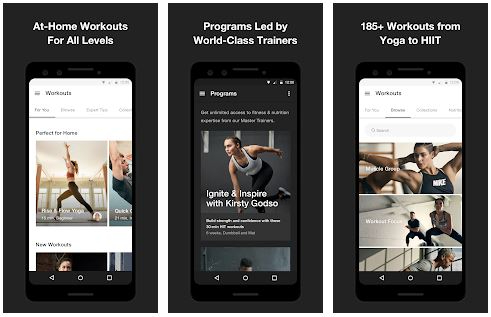 The Nike Training Club app is designed to help you reach your fitness goals — no matter what they are — by giving you the tools, the motivation, and accountability you need to feel successful and confident.

Made for everybody and every body, NTC offers 185+ free workouts including invigorating yoga classes, HIT, bodyweight-only workouts you can do with minimum to no equipment, and cardio that gets your heart rate pounding. We also have trainer-led programs and workout collections to serve every kind of athlete in order to get specific results, but still be flexible enough to fit into your life.




PUMATRAC Home Workouts, Training, Running, Fitness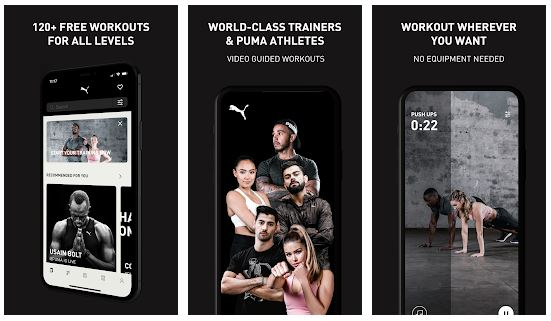 PUMATRAC gives you more ways to fall in love with training. Enjoy access to over 120 free premium workouts for all skill levels to train wherever you want, with no equipment required. Get personalized training recommendations to help take you to the best shape of your life.

Benefit from over 3,000 minutes of unique video-guided drills from world-class Trainers and PUMA Athletes delivering specific workouts on HIIT, Strength Training, and Pilates to Boxing and Running.




Strava: Track Running, Cycling & Swimming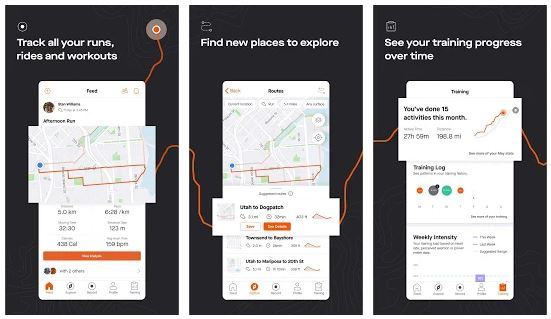 Track your fitness with Strava activity tracker. Record routes, map your favorite bike trail or run & analyze your training with all the stats – for free.

Marathon training or simply love going for a bike ride? Turn your phone into a sophisticated cycle or running tracker with Strava. Try out a new trail with Strava distance tracker and mile counter or even track running speed. Join millions of active people and reach your goals!