Cześć Mili!
Dzisiaj o 08:00 ruszył kolejny odcinek z serii "Szybki Strzał". Tym razem ofertą specjalną został objęty Mi 11 Lite 4G w wersji 6/128GB. Wszystkie dostępne wersje kolorystyczne, tj. Boba Black, Peach Pink oraz Bubblegum Blue przez 24 godziny będą dostępne o 200 zł taniej. Ich cena regularna to 1499 zł - teraz dostępne za 1299 zł.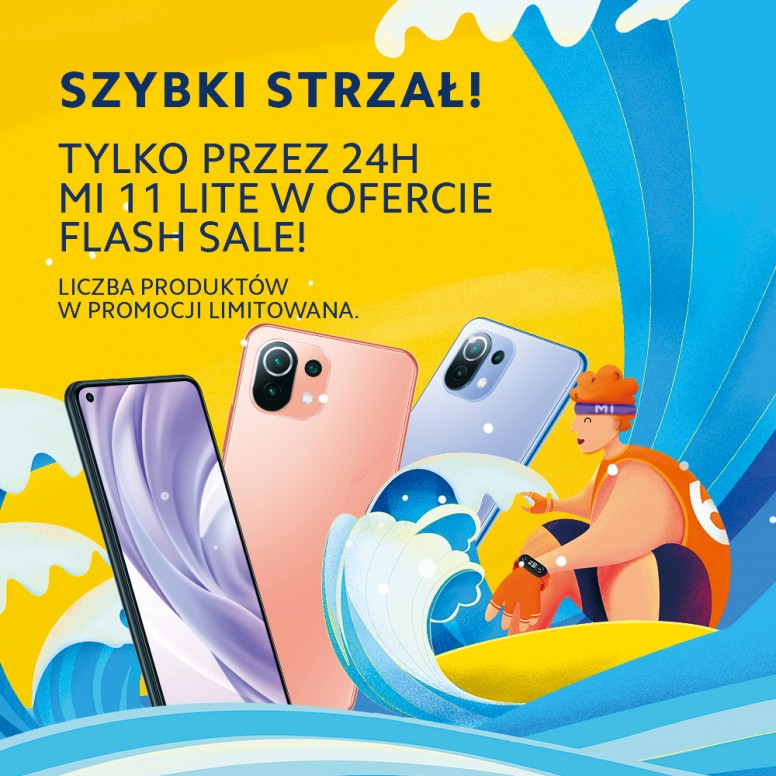 Jeżeli jesteście ciekawi jak Mi 11 Lite sprawuje się w boju to zapraszam do tych kilku wątków:
Klasycznie, zachęcam do sprawdzania oferty na stronach
mi-home.pl
,
mi-store.pl
oraz
mimarkt.pl
. Dostępność produktów oraz wersji kolorystycznych może się różnić.