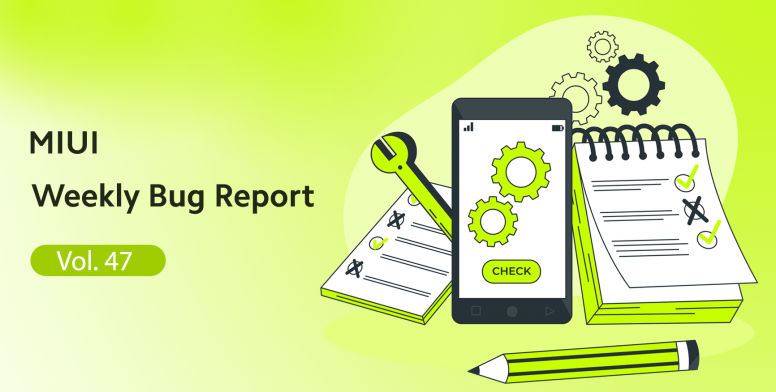 Hello Mi Fans,
As MIUI keeps on evolving and grows, some issues may come and interfere with the smoothness and functionality of the phone in Daily use. That's why Mi Testers and Mi Fans are hard-working in finding and reporting those issues, so the developers will provide fixes ASAP. In this new series of threads, we plan to share with all of you Mi fans, the most common issues found in the ROM. So, let's get started with the list.

Weekly Report:
Device: Mi 10
Affected Version: V12.5.1.0 RJBEUXM
Status: Next OTA will fix this issue.


Issue: Stuck in Mi logo screen, can't turn device on

Device: Redmi Note 9 Pro
Affected Version: V12.0.1.0 RJZMIXM
Status: The current log cannot analyze the cause of the problem, and it is necessary to further visit the user to understand the scene of the restoration‌‌.


Issue: Wi-Fi disconnects automatically after update.

Device: Redmi Note 9
Affected Version: V12.0.1.0 RJOEUXM
Status: Restart or re-enter the password to log in to solve the problem, continue to visit the user to capture the log‌‌.


Issue: Screen is always on/off switching back when receiving notifications.

Device: Mi 10T/10TPro, Mi 11X, Redmi Note 10 Pro, Redmi Note 10S.
Affected Version: V12.5.1.0.RJDINXM, V12.5.1.0.RJDEUXM, V12.5.1.0.RKHINXM, V12.5.2.0.RKFINXM, V12.5.1.0.RKFINXM, V12.5.4.0.RKLINXM, V12.5.2.0.RKLINXM
Status: The default lock screen permission of an app has been closed through the cloud control, so there will be no problem when the user covered by the cloud control and the user does not manually open the app permission
6/18 has been merged into the stable version‌‌.



So That's all for this week.

In case if you are facing any other issue, You can provide feedback using "Feedback App" or You can also post a thread in MIUI ROM SF




Always Believe That Something Wonderful Is About To Happen