Cześć Mili!

Po raz kolejny Xiaomi ogłosiło Szybki Strzał, czyli ofertę Flash Sale na produkt. Tym razem padło na Mistrza Wydajności, czyli Redmi Note 10 5G.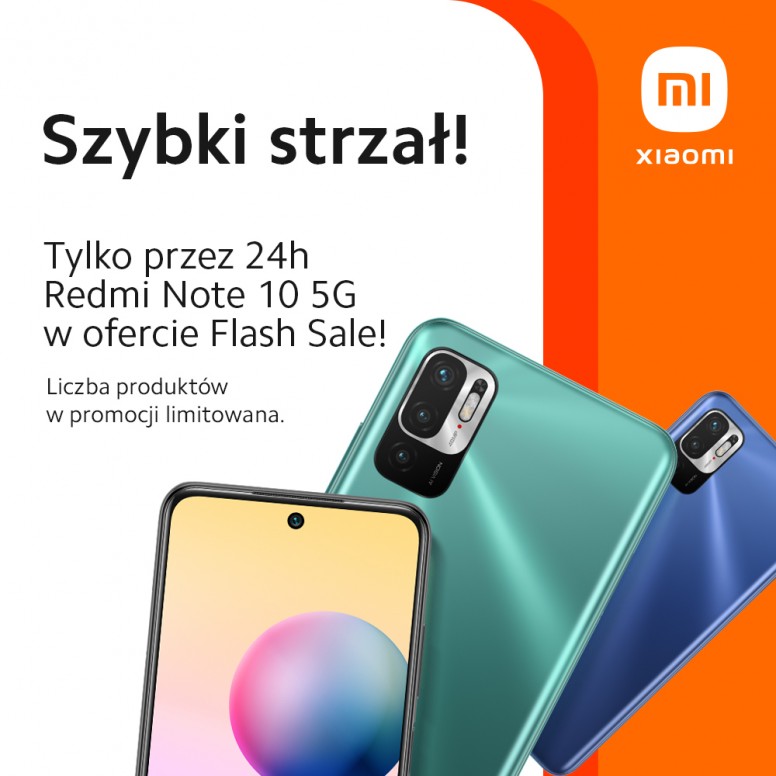 Nie zabierając znaków - RN10 5G w wersji 64GB przez najbliższe 24 godziny kupić możecie za 799 zł, zamiast regularnych 999 zł. Jeżeli chcielibyście jednak korzystać z dwa razy większej pamięci wewnętrznej i bardziej przemawia do Was wersji 128GB to jego cena przez najbliższe 24h to 899 zł, zamiast 1099 zł. A jak do pamięci wewnętrznej chcielibyście dołożyć jeszcze odrobinkę ramu i cieszyć się konfiguracją 6+128GB to jak znalazł jest oferta 6GB+128GB dostępna teraz za 999 zł, zamiast 1199 zł. Promocja trwa do 7:59 29 czerwca 2021 lub do wyczerpania zapasów.

Jeżeli jesteście ciekawi jak wygląda ten smartfon oraz co znajduje się w pudełku to zapraszam do lektury wątku od Diany. RN10 5G to zdecydowanie średniopółkowiec, który poza wydajnością z pewnością pochwalić może się nietuzinkowym designem.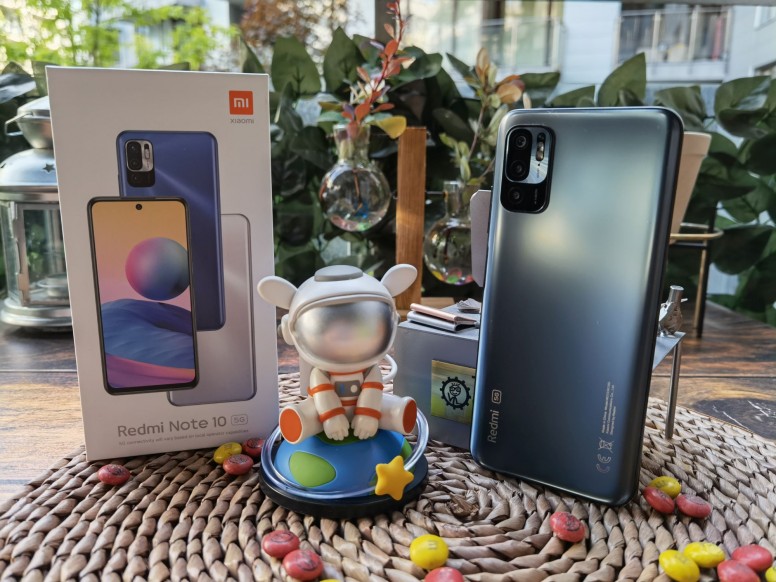 (fot. dkisiala)
A skoro o wydajności mowa to Diana sprawdziła również jak to z nią jest.
"A jak z wydajnością? Smartfon otrzymał najnowszy procesor MediaTek Dimensity 700, który został zbudowany przy użyciu procesu technologicznego 7 nm. Wyposażony jest w ośmiordzeniowy procesor o częstotliwości do 2.2 GHz, oraz procesor graficzny ARM Mali G57." - dkisiala
Więcej na temat wydajności oraz tego jak telefon radzi sobie na co dzien znajdziecie w recenzji
Diany
-
tutaj
.
Wysokość rabatu, modele objęte promocją i szczegółowe warunki mogą się różnić.