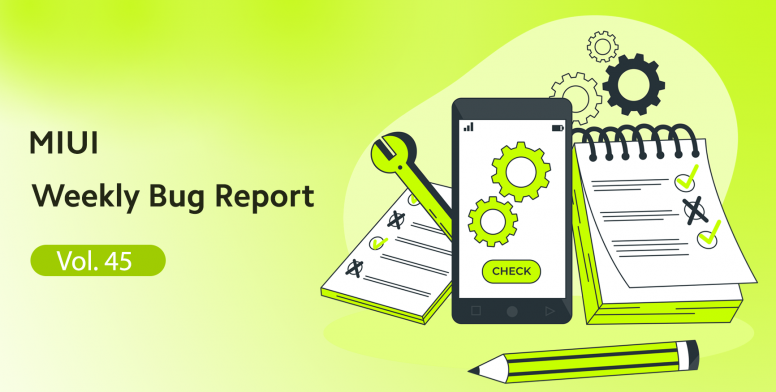 Hello Mi Fans,
As MIUI keeps on evolving and grows, some issues may come and interfere with the smoothness and functionality of the phone in Daily use. That's why Mi Testers and Mi Fans are hard-working in finding and reporting those issues, so the developers will provide fixes ASAP. In this new series of threads, we plan to share with all of you Mi fans, the most common issues found in the ROM. So, let's get started with the list.

Weekly Report:

Issue: System lag/hang when daily use.

Device: Mi Note 10
Affected Version: V12.5.1.0 RFDMIXM
Root Cause: 1. A change will cause inflate time-consuming, will affect the interface loading of all scenes, cause lag, and need to be repackaged.
2. The latest trace shows: CPU4,5 often do not work will affect the overall performance, not necessarily the main factor. Can be adjusted, slightly biased performance‌‌
Status: Android R version has a higher lag ratio and has been discontinued.


Issue: Incoming calls appear as unknown numbers.

Device: Mi 10
Affected Version: V12.5.1.0 RJBMIXM
Status: The problem mainly occurs in Spain
Both local and front-end tests cannot be reproduced. Currently, more modem logs are needed to determine the problem, and a follow-up visit is required.‌‌


Issue: Screen is always on/off switching back when receiving notifications.

Device: Mi 11X, Redmi Note 10 Pro, Redmi Note 10S.
Affected Version: V12.5.1.0.RKHINXM, V12.5.1.0.RKFINXM, V12.5.2.0.RKFINXM, V12.5.2.0.RKLINXM.
Status: The must-have problem is related to a piece of the logic of the SDK hook.
The fix has been merged into the development version‌‌.




So That's all for this week.

In case if you are facing any other issue, You can provide feedback using "Feedback App" or You can also post a thread in MIUI ROM SF




Always Believe That Something Wonderful Is About To Happen