Cześć Mili!

Cały czas trwają promocje na Smartfony, które ogłosiliśmy przed weekendem (więcej tutaj). Ale żeby było jeszcze ciekawiej i aby działo się jeszcze więcej, nadchodzi kolejna oferta. A konkretnie Szybki Strzał, czyli oferta Flash Sale. Tym raze padło na Redmi 9T.



W ramach szybkiego przypomnienia. Redmi 9T to bardzo solidny średniak. Co go charakteryzuje? Przede wszystkim bardzo dobra bateria - aż 6000 mAh, które zapewnia bardzo dobrą wydajność i gwarantuje długie korzystanie z urządzenia bez konieczności jego ładowania.



Dodatkowo telefon napędza jednostka Snapdragon 662 działający na 8 rdzeniach. Procesor zapewnia sprawne działanie urządzenia, stabilną gospodarkę energetyczną oraz dobrą wydajność.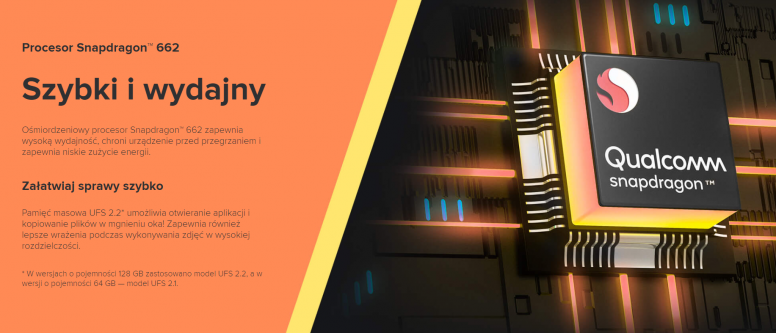 Warto wspomnieć jeszcze o aparacie, którego konfiguracja jest wystarczająca do codziennego użytkowania. Na wyspie znajdziemy 3 obiektywy - główny 48 MP, szerokokątny 8MP, makro 2MP oraz czujnik głębi 2MP.




Poza tym? Wyświetlacz FHD+ 6,53 cala Dot Drop, dwa głośniki, wejścia jack, NFC oraz rozszerzalna pamięć masowa.

Ale to co najważniejsze. Regularna cena Redmi 9T to 749 zł za 64GB oraz 849 zł za 128 GB, a w ofercie Flash Sale obie kwoty zostaną ucięte o 150 zł. Niższa konfiguracja zatem będzie kosztowała 599 zł, a wyższa 699 zł. Oferta ważna tylko przez 24 godziny!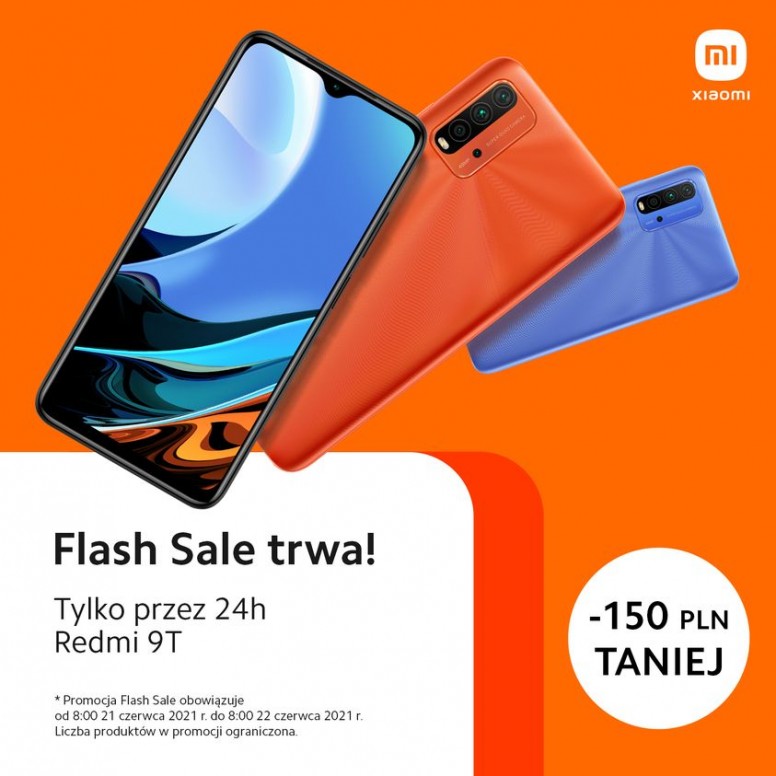 Promocja będzie obowiązywała od 8:00 21 czerwca 2021 r. do 8:00 22 czerwca 2021 r. Klasycznie liczba produktów w promocji ograniczona. Promocja dostępna w salonach Mi Store, autoryzowanych sklepach internetowych Xiaomi, a także w popularnych sklepach z elektroniką.

Zapraszamy na strony mi-home.pl, mi-store.pl oraz mimarkt.pl