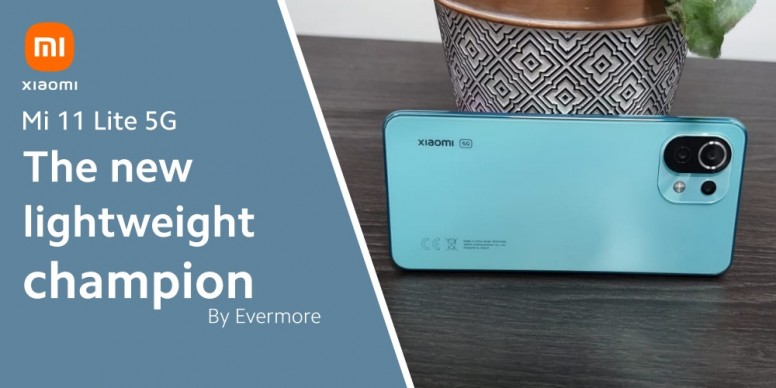 Hello Mi friends,
Today I'm bringing you the review of one of our newest family members, the MI 11 Lite 5G.

First of all a big thank you to the community and Lukas for giving me a chance to review this amazing piece of tech :D

As you guys might know, I focus mainly on long term reviews. For this one, I parted ways with my Mi 10T Pro for over a month and used the 11 Lite as my main and only phone to get a better insight on a day to day basis. What did I find? Let's dig in:

1. First impressions

This phone carries a "wow" factor out of the box. Whether we are talking about its design or its weight, this device does not fail to impress at first sight.
With a weight of less than 160 grams, the phone feels VERY light in the hand. In fact so light that it makes it extremely weird to go back to my 10T Pro as it feels heavy and bulky. Friends and family that handled this device said straight away that it's the lightest device they ever had on hands.

11 Lite 5G vs 10T Pro: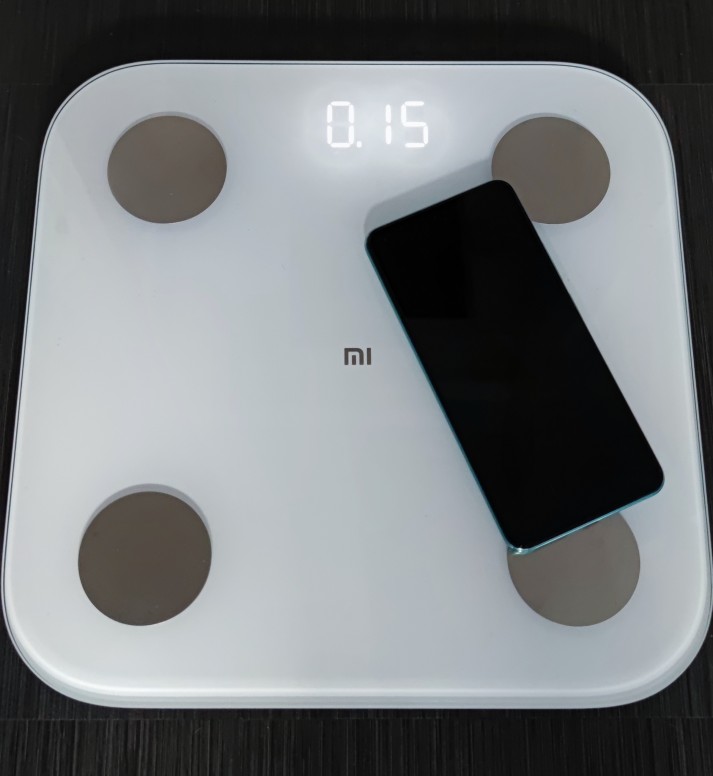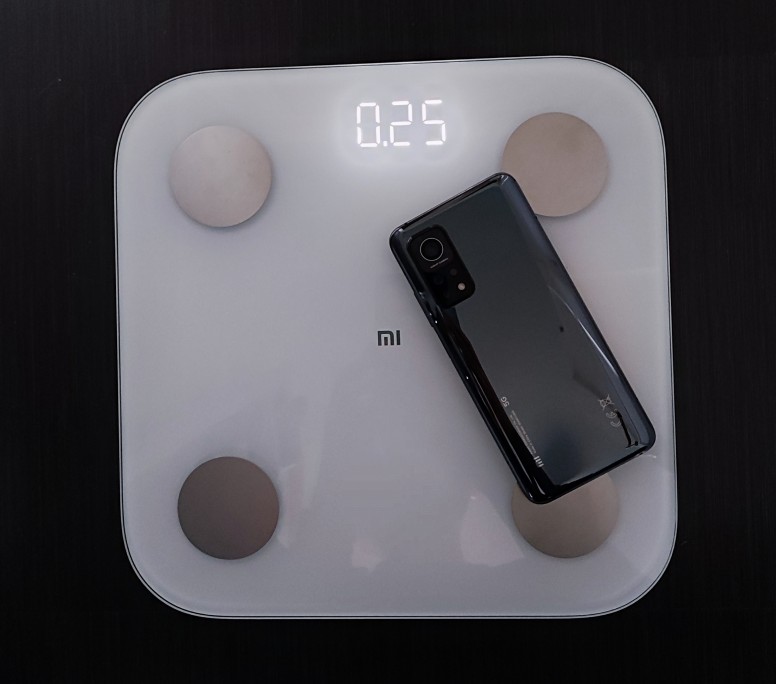 Another great point as you probably suspect goes for the design. Already some good work had been made on the previous colours on the 10T Lite, but the Mi 11 Lite carries that hint of personalisation. By being able to choose many different colours, each handset will feel unique, and it's so slim that it's almost part of your own fashion statement.

Another out of the box feature you'll notice straight away is the anti fingerprint back. As you can see by the following picture, the back doesn't get smeared unlike other phones, which means you can be confident of handling it without a back cover: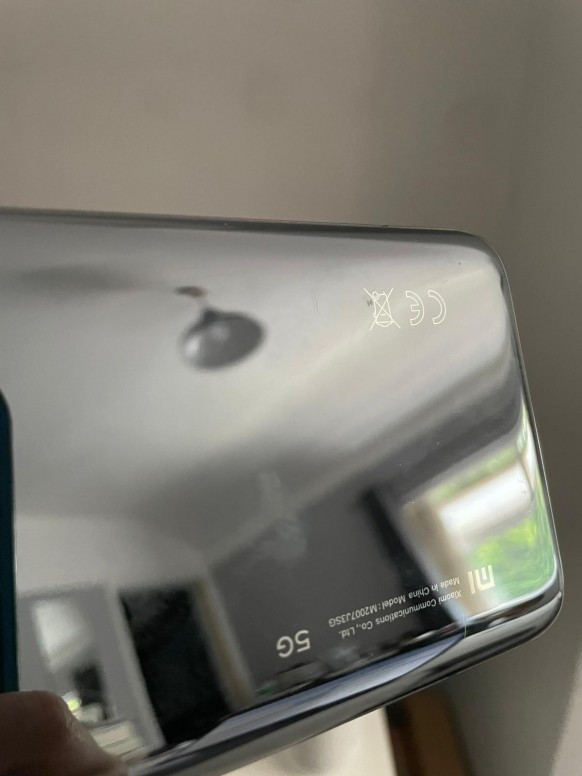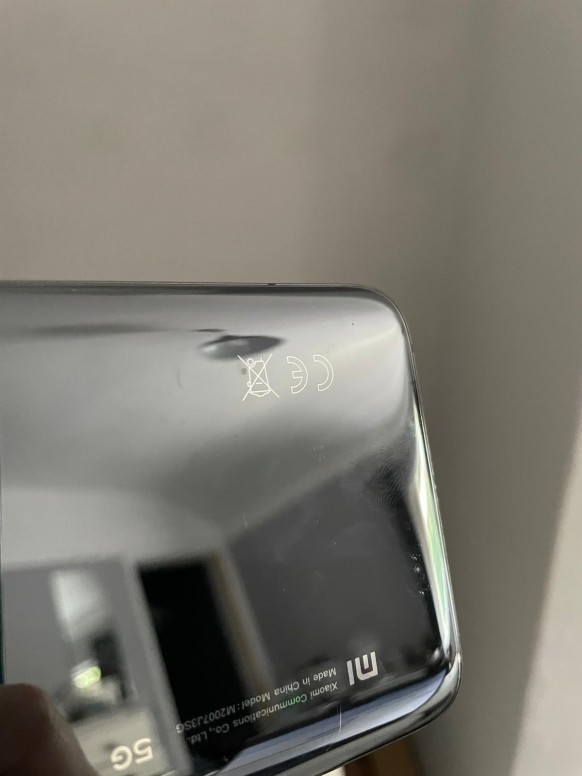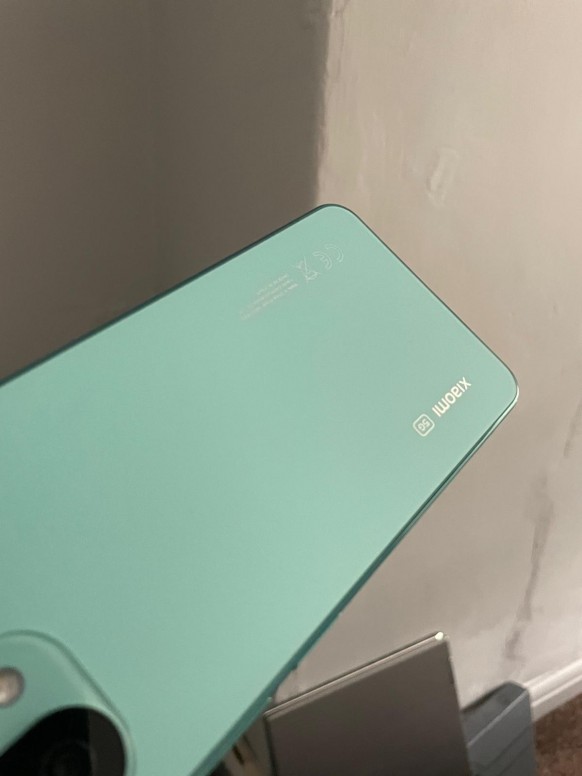 2. Performance

There's something beautiful and absolutely satisfying about the Snapdragon 780G processor. Some experts will rush to tell you this is a mid range processor, but for me it's part of a much higher category when it comes to the average user. Multi process, mass tasks and gaming are a walk in the park for most apps and games (Adreno 642 doing the graphical legwork) without compromising battery life.

90fps gaming is achievable but I'll try to avoid technical terms and tell you instead: Yes it can run that game you want. Apart from Genshin Impact, which seems to eat a lot of battery out of the device, everything else i've thrown in the way the phone handled it brilliantly and not a single hint of overheating.
Still talking about the processor, it's worth noting that this is a phone you can keep for a long time without fearing for your hardware to be outdated. Although, once again, excellent work had been made on the previous 10T versions, the 780G it's a very powerful midranger, especially considering the price (from £399 at the time of this review, with a promotion being sold at £369);

3. Battery


Folks, at this point there will be 2 main things you heard the most on this community. The story of how Torlyn first started using Xiaomi and how many times I've mentioned that battery life is one of the most important features on a phone :P

My first impression wasn't actually a good one! Upon unpacking the phone, and knowing I was going to have a busy day ahead, I fully charged it in advance so I could have enough battery on the go. However in between having 5G on, updating the phone 2 times (with one big update in between) and massively using navigation apps during the day, The battery dropped from 100% to 42% in 5 hours. Because I didn't actually pay attention to my usage, I was concerned the battery life would be poor and hinder my usage for the next month.

The day after however was a completely different experience. Switching to a "normal" usage by browsing the internet, streaming videos and music and having a fairly on screen time, this phone can easily do a 36 hour between charges.

Speaking of charging, because the battery is smaller than what i'm used to (4250mah), it actually charges faster on a 33W fast charger. The phone never goes below 20% but charging time between 20 and 100 is around 40 minutes (comparing to more than 50 minutes on the 10T Pro's 5000mah battery). If you consider charging it during your daily getting ready to work routine, it should have no problem to provide you with a full charged phone every day before you leave home;


4. Photo

I'm not, and I've never been a major photo enthusiast and I am probably the worst person you could have to review such feature. However, and because I am a noob, I am going to display some photos taken on Auto AI mode (or as I call it, "point and shoot")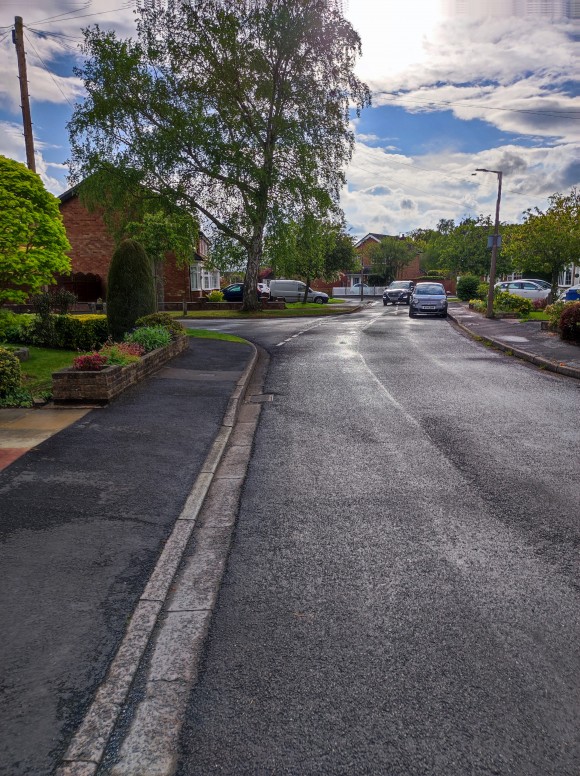 The advantage of the "point and shoot" system and the improvement of the photo AI's over the years is that, for the average user (2, maybe 3 photos a day average), taking stunning photos requires practically no effort, and the Mi 11 Lite 5G certainly does a great job at it!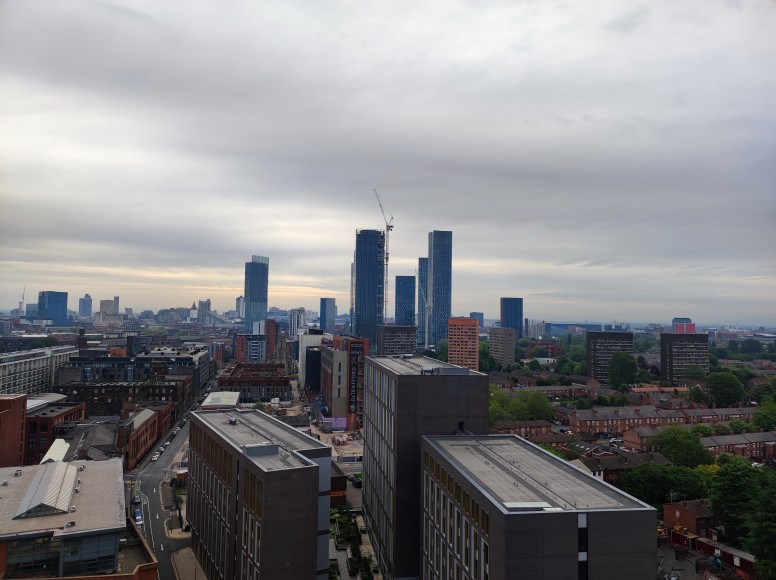 Featuring a 64MP main lens, and a 8MP (ultrawide) + 5MP (telemacro), this camera offers extremely vivid photos and the colours actually look balanced and not saturated as we see in other AI cameras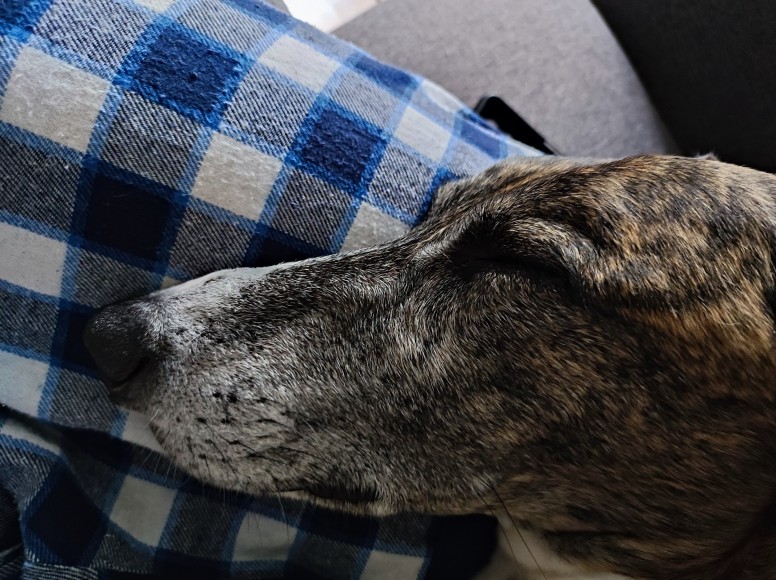 5. The Swag!

It had to be said! This handset packs some serious good looking features that make the phone very distinctive compared to the average phone. Although far from ugly, both my Mi 10T Pro and my late (RIP) mi 9 look dull side to side with this device. Xiaomi realised here that if we already spend time and money choosing a good looking wallet, backpack and other acessories we use on an everyday basis, phones shouldn't be the average slab, specially considering it's probably our most used "acessory".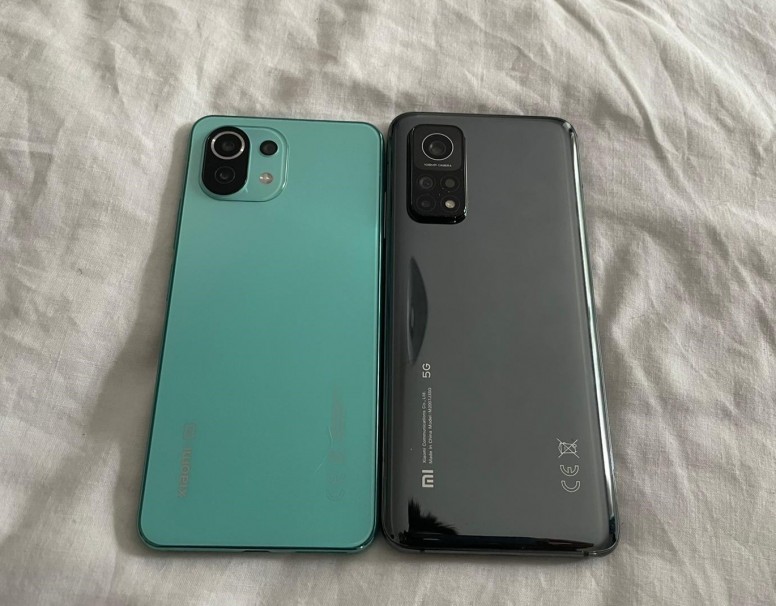 There are 3 colours to choose from: Black (if you are not feeling adventurous), Citrus Yellow and Mint Green.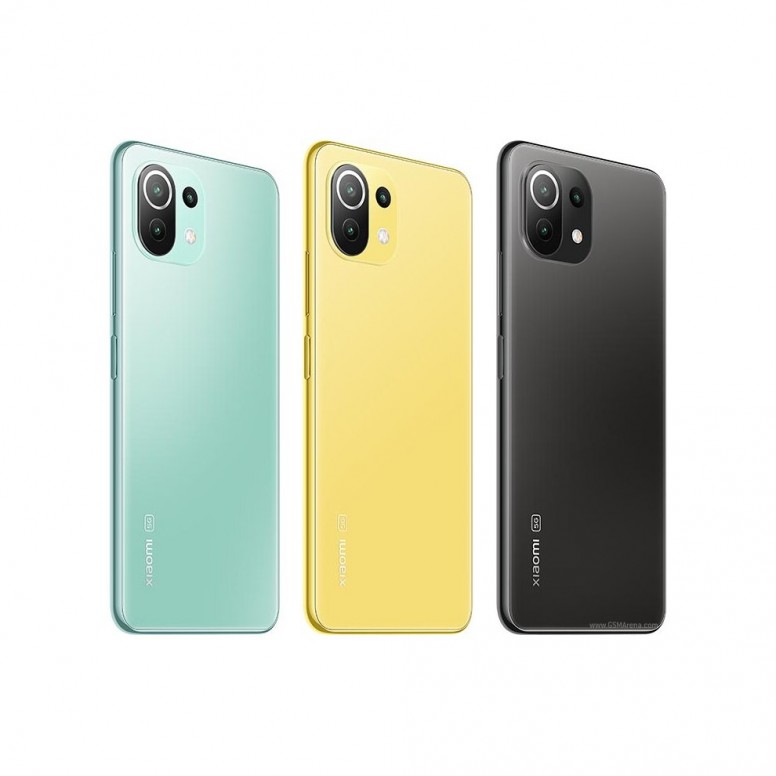 The body is extremely slim and to be honest I don't think I ever had a slimmer phone in my hands as this one. It feel extremely light and comfortable on your hands and it definitely makes a difference in your pocket.


6. Gaming

I'm not a mobile gamer so I initially didn't know which games I should choose for a quick gaming test on this phone. Because, as I said before, I have a very good opinion on the processor and the Adreno 642 capability, I decided to search google for "most demanding games for android".

For the sake of my battery I skipped the Genshin Impact and chose the Asphalt 9 as my main test game
Although there is a limit cap on the performance by android, the performance of this game on maxed settings was nothing but great:



During the whole test there were no hiccups, glitches and the phone didn't get hot. In fact the phone seemed to be just barely warm during the whole gaming session.




7. Vs Competition

Remember when I said right in the beginning about this phone being only Lite in the name and weight? What if we could actually have a look of how does it fare comparing to the nearest competition?


First of all, you will be satisfied to see that the Snapdragon 780G on the 11 Lite scored even better than the 860 on the newest Poco X3 Pro: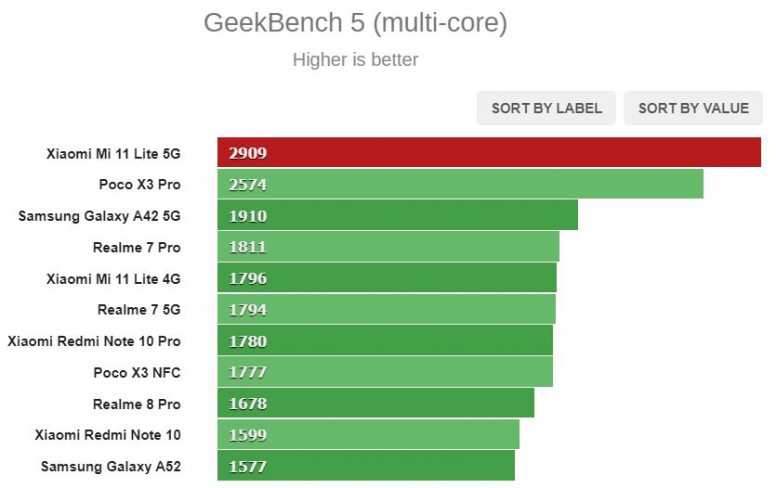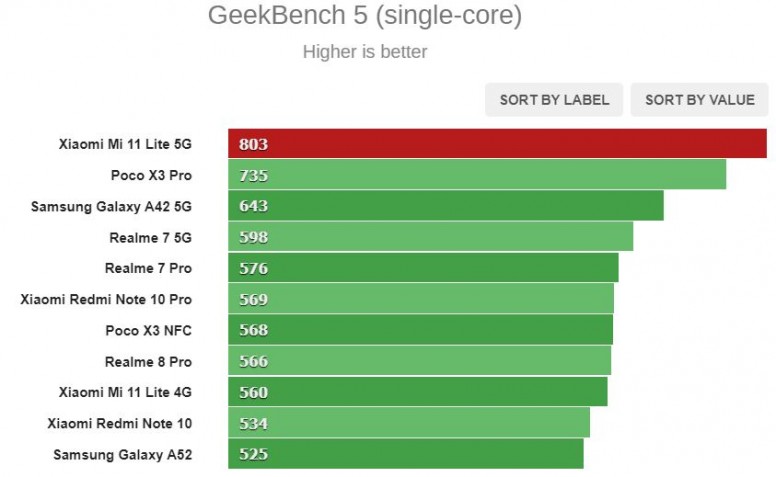 Next on the GPU, I was actually surprised that the graphic performance on the 11 Lite's Adreno 642 was slower than on the Poco X3 Pro's Adreno 640. Nevertheless the performance is absolutely amazing comparing to the rest of the competition in this price segment.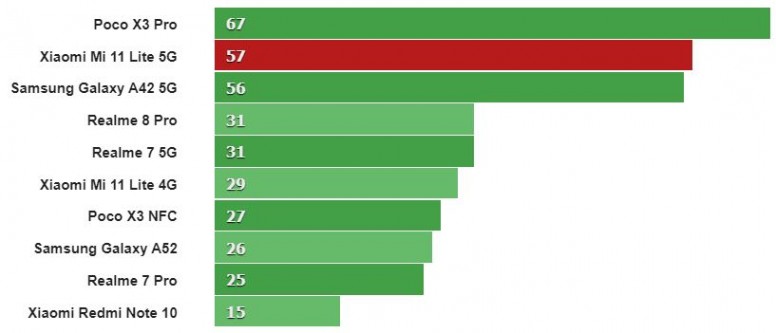 Finally in terms of performance, the 11 Lite 5G scores an amazing 2nd place, only passed (understandably) by the Poco F3 which has the newest Snapdragon 870 processor.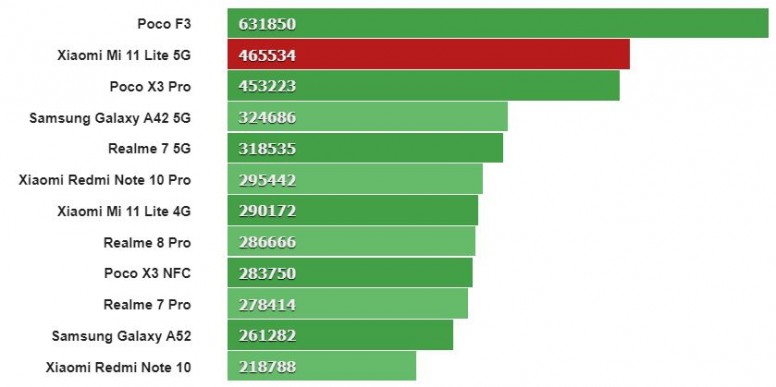 8. Pros and Cons
Pros:
Extremely lightweight;
Stunning and with a variety of colours to choose from;
36 hours battery, with extremely low consumption on standby
Price (£399)
Screen with 90hz refresh rate

Cons:
You will not (and you should) want to use a phone protector on this phone, you will want to show it to the world!
Extremely noisy on hard surfaces when it vibrates; it seems to rattle more than normal due to its slim body.




9. Verdict

Sitting on £399, this is one of the best value phones around in the market. Xiaomi hit the spot with this model by offering a variety of colours in a phone that looks cool even in plain black and keeping a serious performer under the cool looks.

Unlike previous generations of phones and brands, "Lite" by Xiaomi no longer means budget cut and underperforming for a better price. It means in fact that it is the lightest of the 11 series (which has been marked by several beasts as the Mi 11 Ultra), but packs an extremely serious capable hardware.
Instead of being a phone aimed at something specific, the 11 Lite 5G is a powerful all-rounder, capable of providing you with excellent gaming performance, great photo quality and a battery to last you for the day without spending more than £399.

This phone made me seriously think considering my position regarding Lite versions. I always get the Pros as the means of having a more capable phone for longer, but after having this as my main phone for over a month, I would definitely consider in the future getting one of the Lite versions!
So hopefully I'll be here next year to tell you how much I love the Mi 12 Lite :P