It just arrived ...

So let's get to the pics you want to see from unboxing to first use


First off we see it has the Mijia Logo upfront with its 1600w rating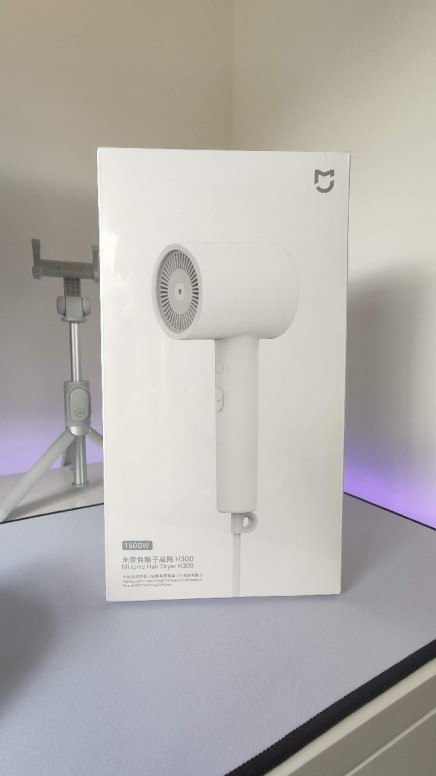 To the side we see compact and lightweight
High-speed for fast drying and 3 temperature levels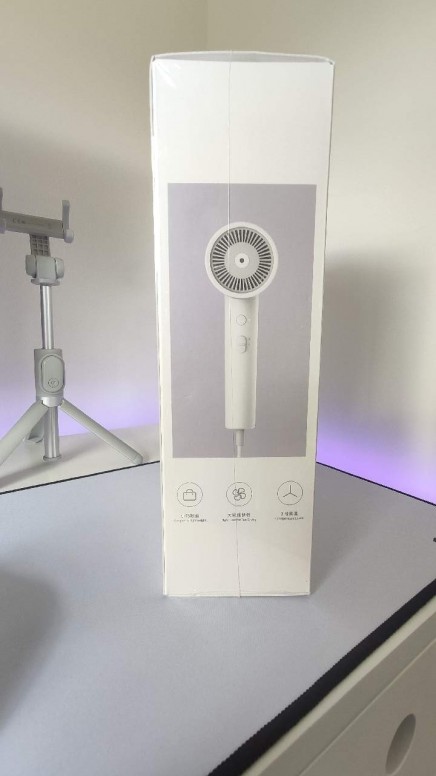 On the other side we have negative ion hair care, smart constant temperature (57°c) and 2 speed settings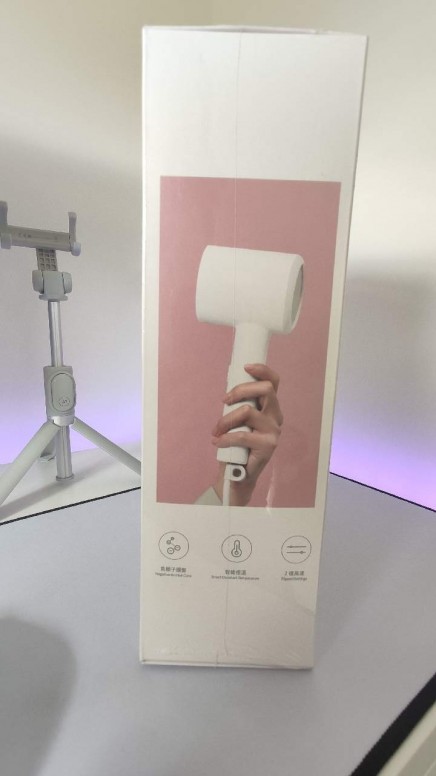 On the back we have its dimensions 135 x 77 x 215mm 539g and rated voltage and wattage.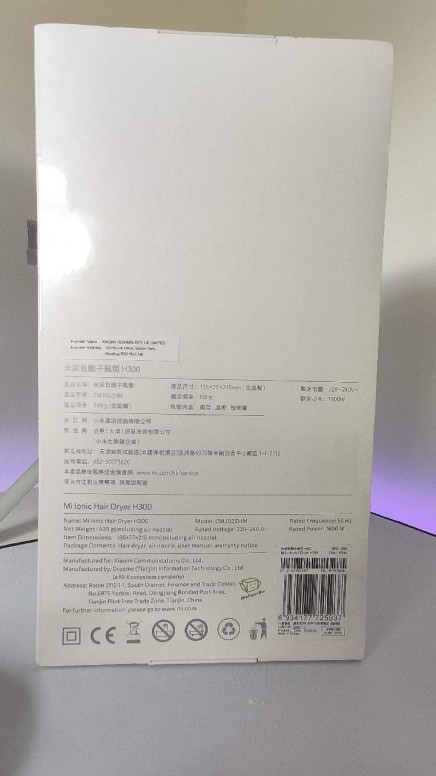 Now it opens up from the back like a book to reveal the hair dryer, nozel, user guide and warranty card.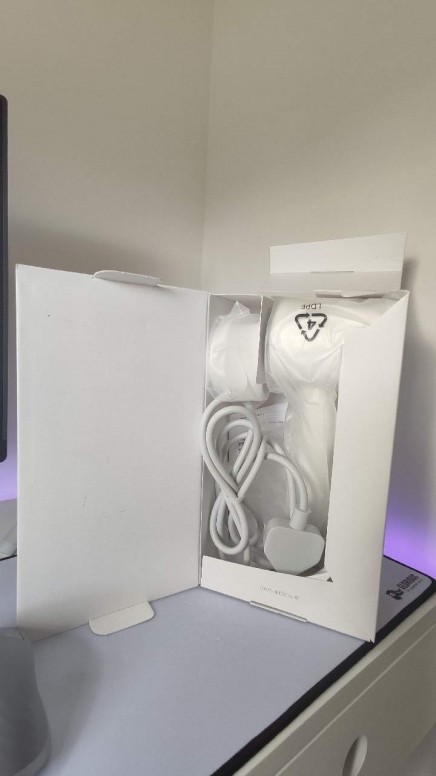 On the side there is a warning to advise it's best to keep 10cm from your hair when using and if it overheats it will shut off automatically so leave for 5 mins before turning back on. You know the usual stuff that stops you setting fire to your head and house.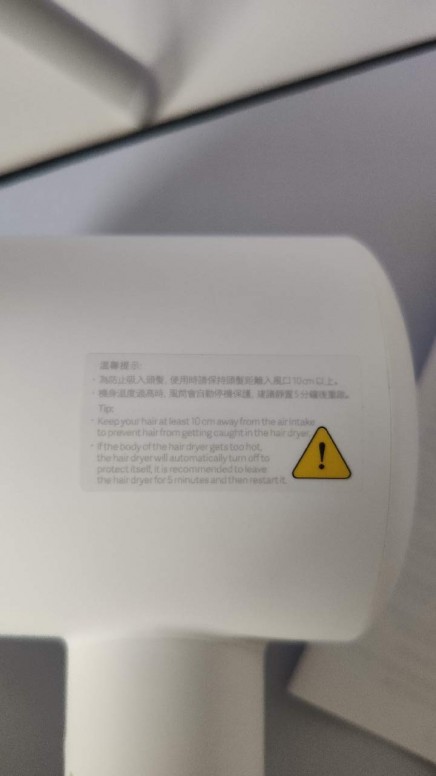 Interestingly you will see the manufacturer details underneath the head and it's a dreame product made for Xioami with Xiaomi (Mijia) branding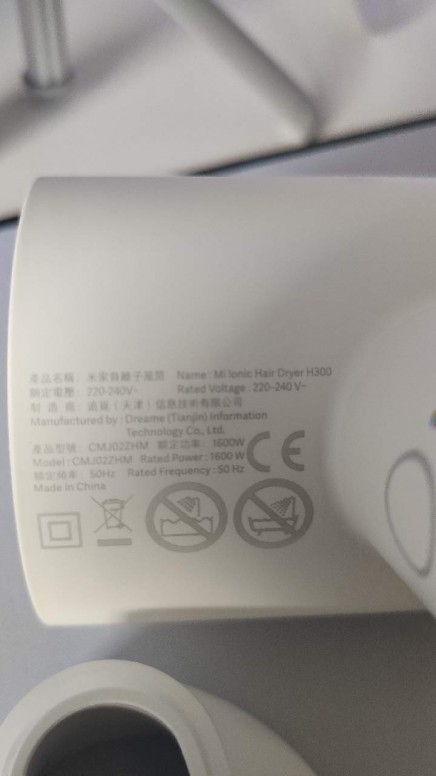 This shows the back of the hairdryer with the Mijia logo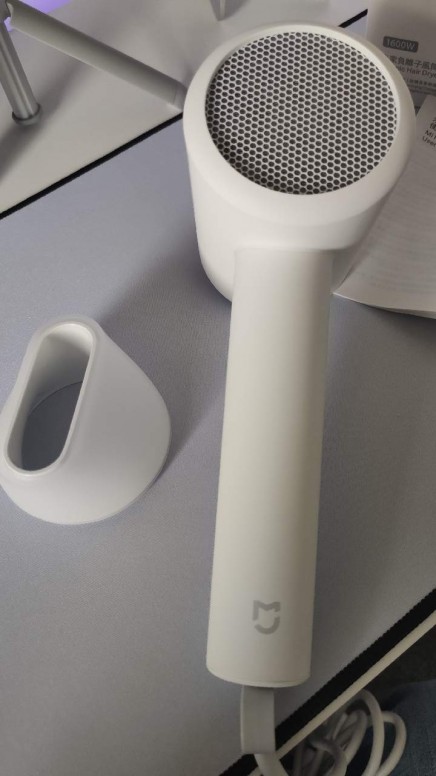 Round front we have a very flat front and quite an unusual turbine look to it, the temperature button and speed selector switch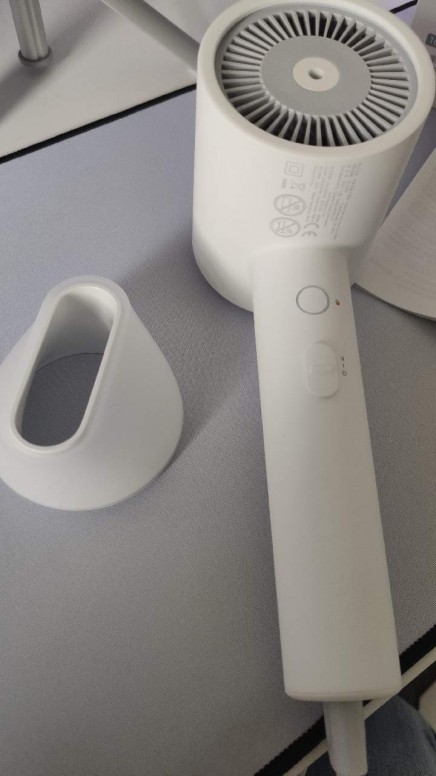 Everything you get in the box (and the box)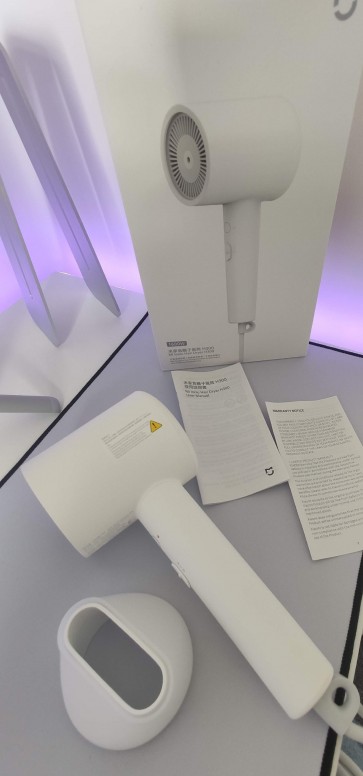 The closest thing to hand was my Logitech Mx masters mouse for size comparison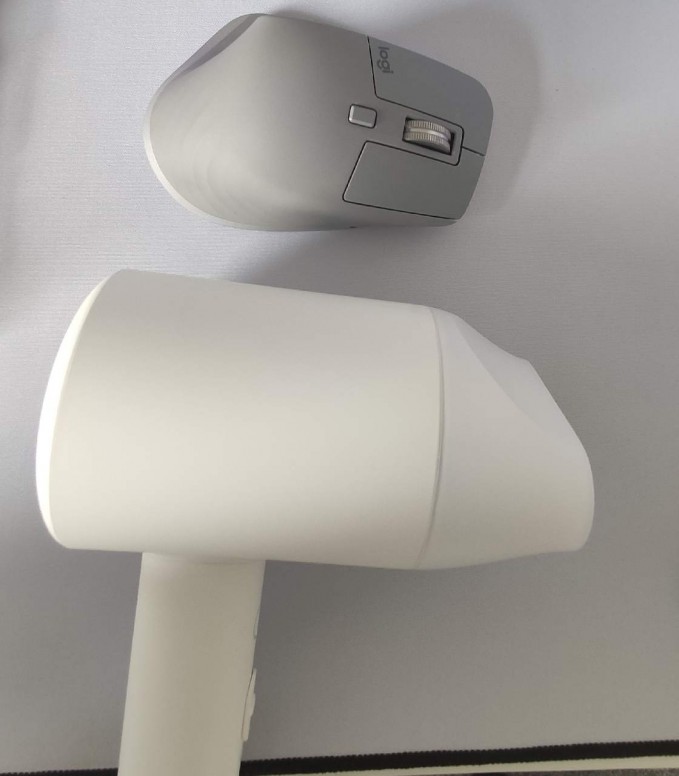 Right let's turn this compact cuttie on...

Wait... there's a light inside?

Yep there is a white LED right inside, why...I have no idea but it's cool and I like it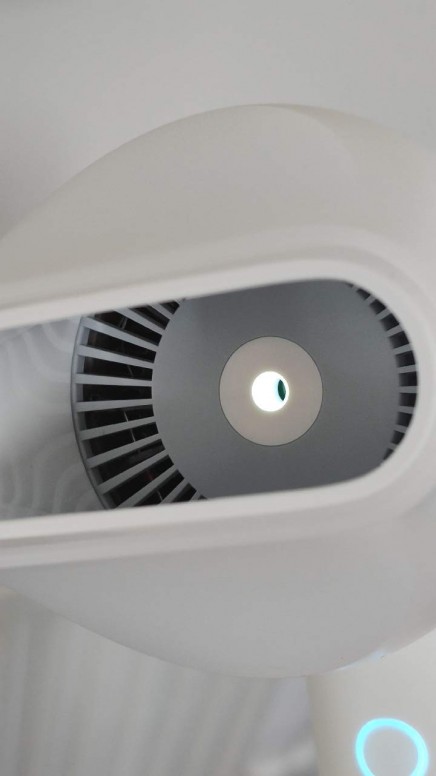 The temperature setting is also illuminated to let you see what setting it's on at a glance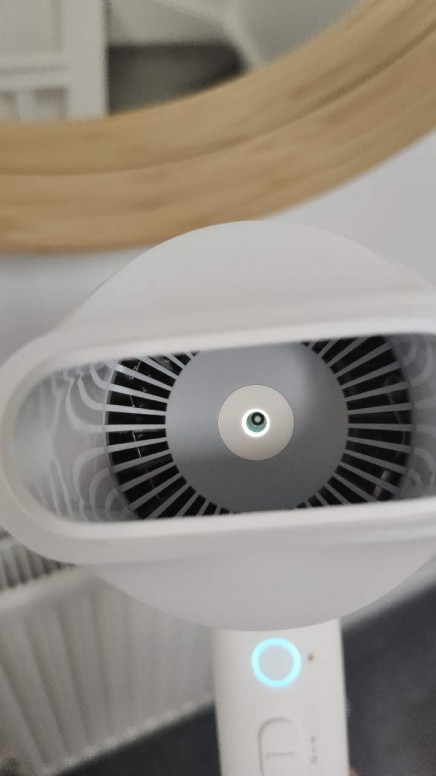 So we have blue for cool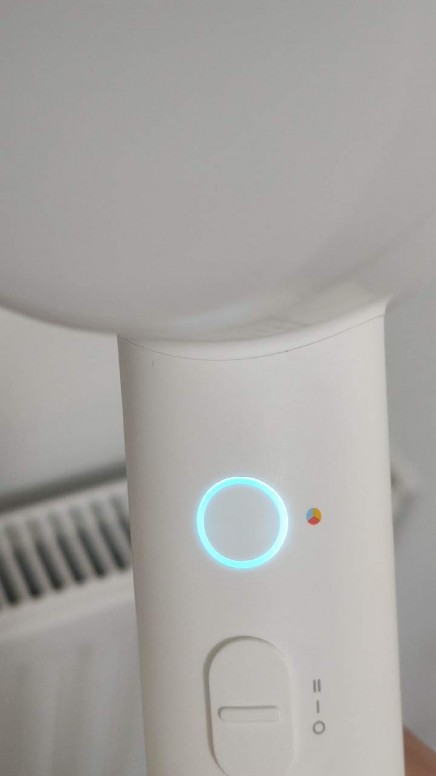 Yellow for constant 57°C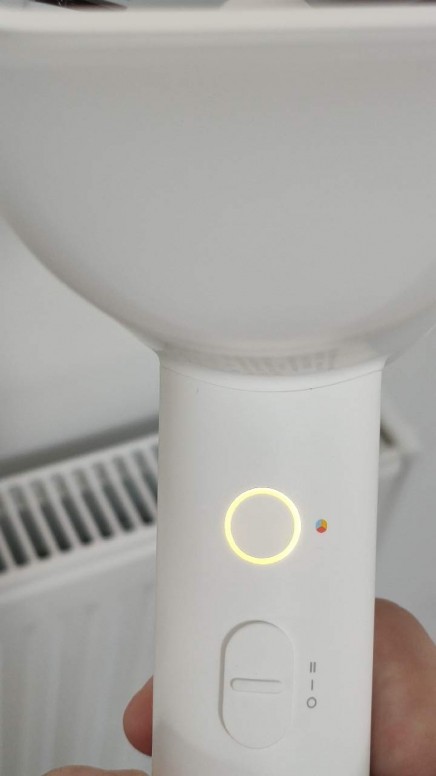 Red for Hot (or high heat)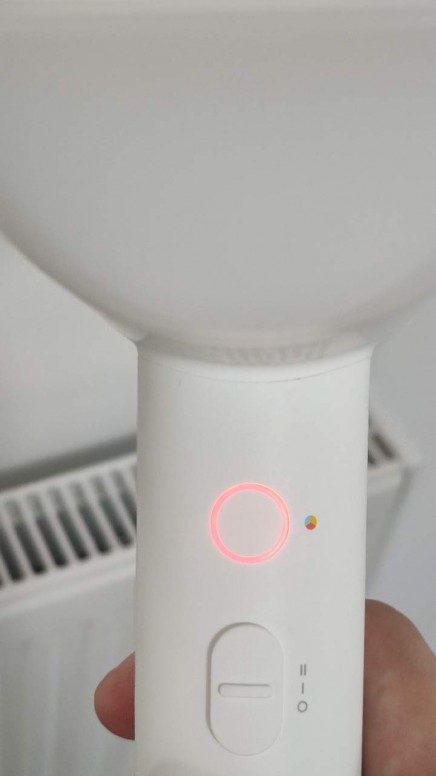 And how is it...

Seems good enough to me ;-)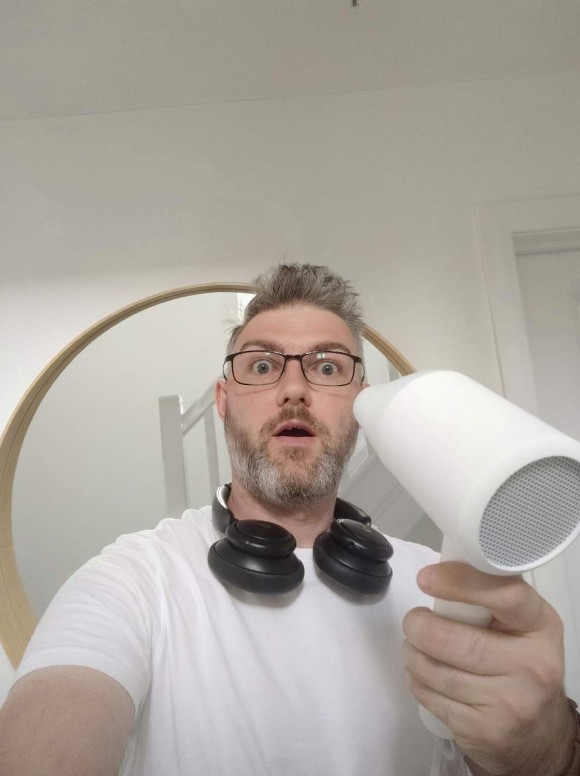 Untill next time you beautiful Mi fans