Hi, I recently got ahold of a Mi A3 (hand me down),coming from a Mi A2 Lite.
The phone is in pristine condition too and running onethe latest firmware for the EU region. Its bootloader is locked, and I plan tostay that way because it seems to be working as expected and meets myexpectations.
However, even though security updates keep being on point(for example, I recently received may security updates) judging from the text Ican see, there are other kind of security updates that aren't even being pushedto the device: Google Play system updates.
My question is: Why not? Why are those updates beingrestricted/not available for A3, while they are for the A2 Lite and many otherphones?
Google Play System Updates were introduced in Android 10 (originally known as Project Mainline). It's mandatory for all Android 10 or newer devices to include Google Play System Updates. While phone and tablet manufacturers are responsible for delivering security patches, Google sends out the Google Play System Updates.

With Android 10, Google took 12 core components and spun them out as "modules." Google can now address these modules independently, without sending a full firmware update or involving the phone manufacturer.

Google Play System Updates mainly address security issues, but they aren't the same as the monthly security patches. Both are responsible for different things. All devices with Android 10 and higher can get a Google Play Security Update, regardless of whether they have the latest security patches.
The A3 had Android 10 and now recently-ish Android 11, still those updates are not available for us. What gives? Who should I talk to about this?
For comparison I'm adding recent screenshots of both phones, the A2 Lite and the A3: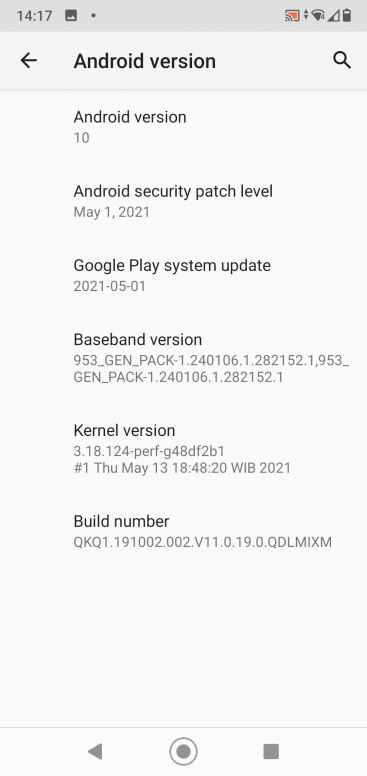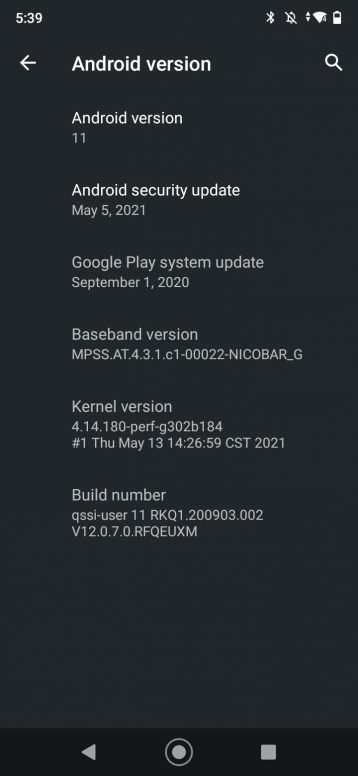 Notice how in the A3 (the one sporting the dark theme) the Google Play system update looks like any other text below, in grey and not white, nothing happens when you tap over it. However, when tapping over it on the A2 Lite this is where you get: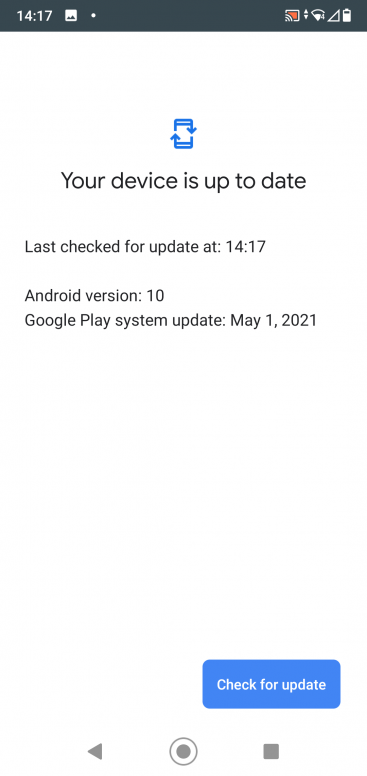 Appart from that, I find it curious that the kernel version and build seems to be based off the same commit even after months go by and the security patches are "updated". There are kernel parts that also require patches and yet the string keeps on being 4.14.180-perf-g302b184... suspicious to me.
Anyway, thanks for reading me, I hope the right people are notified or someone tells me a way to get in touch with the appropriate team.