We recently did an interview with Lu Chen, the Mi Creator behind "The Virtuosos: The Quartet" and a Mi Fan from day 1.
Q: Can you introduce yourself
A: Hi everyone, I am Chen Lu, a freelancing film and commercial director/cinematographer now based in Shanghai. I graduated from NYU Tisch School of the Arts in 2019 and majored in Film & TV. As a visual storyteller, I am fascinated by the complexity displayed in people's emotions and wish to tell stories about the human experience in unprecedented ways. Inspired by Asian filmmakers, I wish to combine my Asian background with the international vision I gained from studying abroad to create unique, visual stories. I work in different mediums including short films, TVCs, MVs, fashion films, and photography.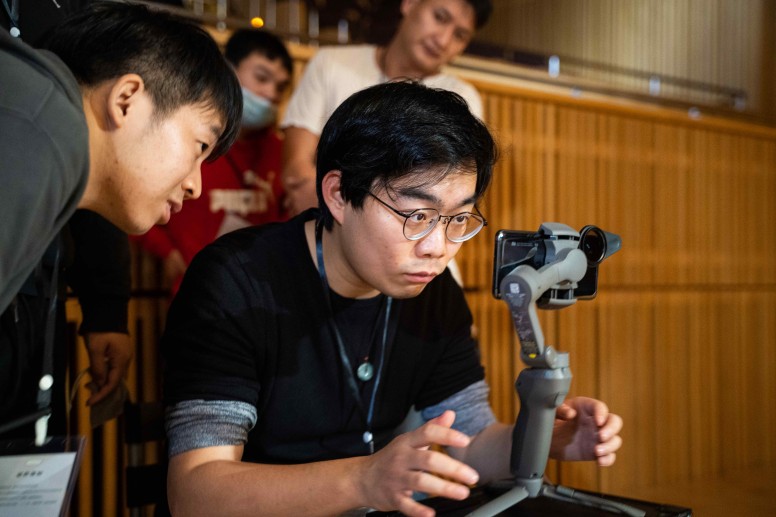 Q: We've heard that you have a little bit of history with Xiaomi, can you elaborate on that?
A: For sure! I am actually one of the first Mi Fans out there since Xiaomi announced its first phone Mi 1. I bought the phone immediately after I saw the product launch of Mi 1 and it soon became my daily companion throughout high school. I still have it as a memento at my apartment. Seeing how long Xiaomi has come since its first product, I can't wait to see what Xiaomi will release next.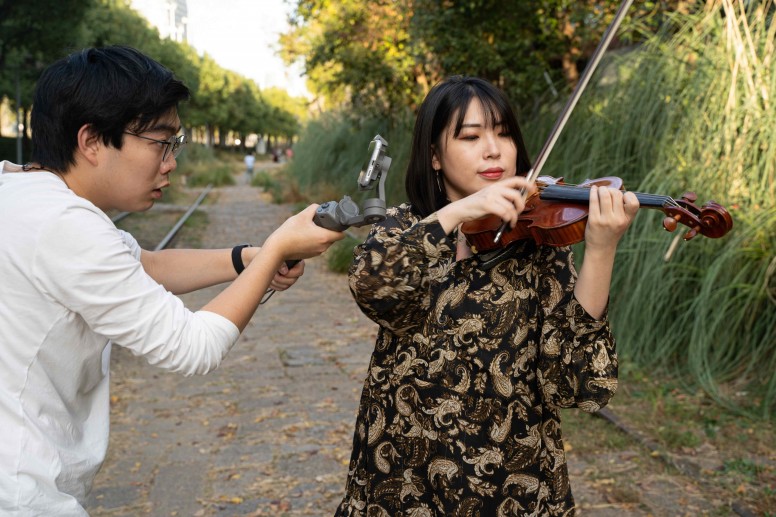 Q: How was it shooting with the Shanghai Symphony Orchestra?
A: It was an incredible shooting process because all the members from SSO who were involved in this shoot, although not too experienced with the filmmaking process, were so supportive throughout the whole project. They offered us such freedom to use their own locations and were cooperative and friendly when communicating. I am excited to learn more about symphonic music after the experience I had with SSO.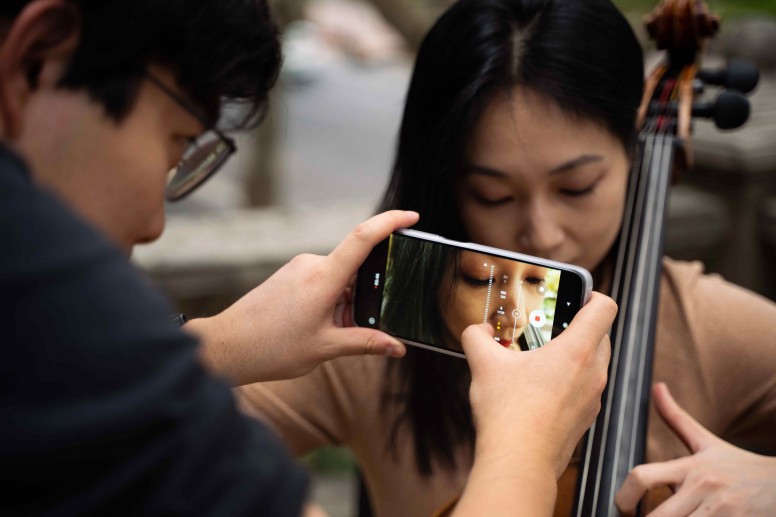 Q: Was there any particularly difficult about the shoot?
A: The most difficult part is that I had four protagonists to track for this Xiaomi Studio film, so coordinating each musician's schedule to fit in the schedule of our shoot was a bit rough. Luckily, though all the four musicians we had in the film had extremely tight personal arrangements, they were so willing to participate and coordinate their time with me to finish this film. Another worry I had was that the four musicians didn't have much experience in front of the camera, but they did surprisingly well as they were all confident and charming especially when they started to play their musical instruments.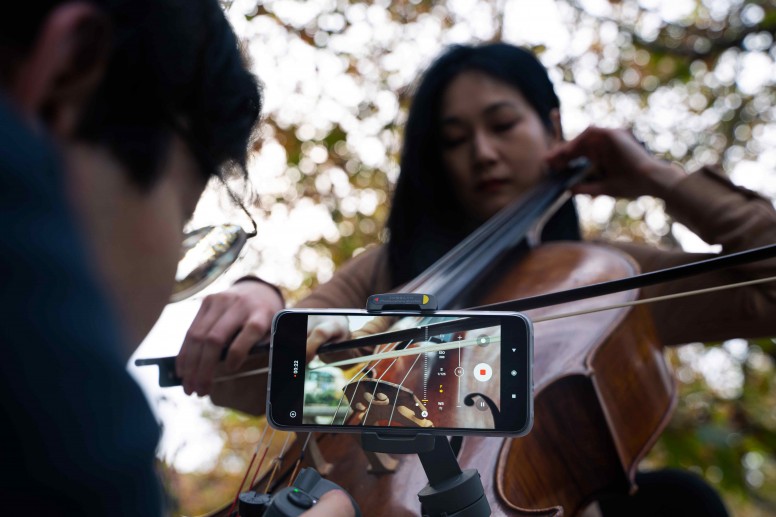 Q: How does it feel to be the first Chinese Mi Creator?
A: It is such an honor to be the first Chinese Mi Creator since Xiaomi originated in China and it found its way back to its roots. I definitely feel there should be a lot more domestic content elaborating the Chinese culture, society, and people with Xiaomi Studios films as a great medium. Now that I've experienced the powerful filmmaking capabilities of Xiaomi's phones, I wish to create a lot more creative projects and to share my view of the world around me. I hope I can encourage more people to pick up their phones and document the vital things in their life.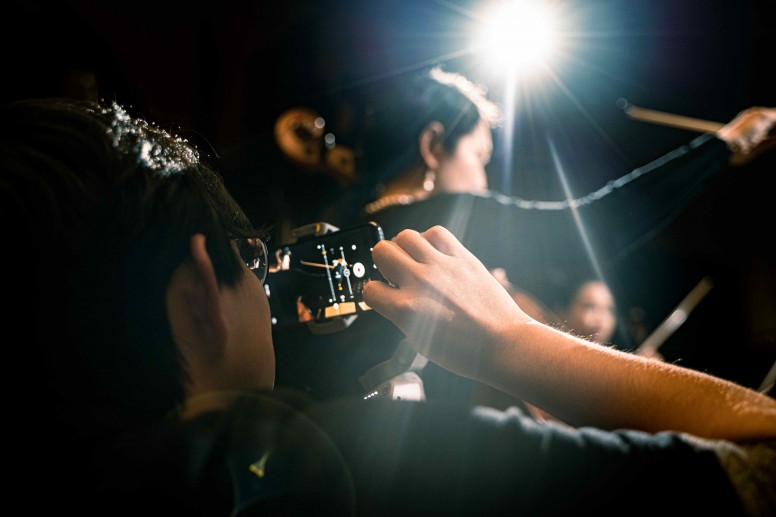 Q: What are you looking forward to next with Xiaomi Studios?
A: I wish more Mi Creators can join Xiaomi Studios so that we can produce more exciting and diverse visual stories. As Xiaomi is releasing new phone models every year, I also wish for the phones to have stronger and stronger capacities in their filmmaking functionalities (though they are already stunning in such small bodies). I definitely wish to keep this creative and energetic collaboration I have with Xiaomi Studios going a long way and continue to tell the stories I have passion for.
Check out Lu Chen's first Xiaomi Studios film here: