Cześć Mili!

Przynoszę wieści z działki bardziej multimedialnej. Xiaomi wprowadza do Polski nowe inteligentne telewizory. A właściwie wprowadziło bo już od jakiegoś czasu są dostępne. Chodzi o serię Mi TV P1. Znajdziemy w niej cztery różne rozmiary ekranu - 32, 43, 50 i największy, 55 calowy. Wysokie parametry oraz oczywiście cena sprawiają, że jest to propozycja zdecydowanie warta uwagi.

Wszystkie modele mają bezramkowy wyświetlacz i minimalistyczny design. Na pewno nie zagracą pomieszczenia, a wręcz mogą sprawić, że będzie bardziej eleganckie. Nowoczesny ekran LCD ma bardzo szeroki kąt widzenia – 178 stopni. Niezależnie więc o umiejscowienia telewizora, domownicy powinni być w stanie komfortowo oglądać obraz. I to w dodatku obraz wysokiej jakości. 55, 50 i 43-calowe warianty mają rozdzielczość 4K UHD i obsługują standard Dolby Vision. Największe (50 i 55 cali) dodatkowo poprawiają obraz dzięki rozszerzonej palecie kolorów HDR10+.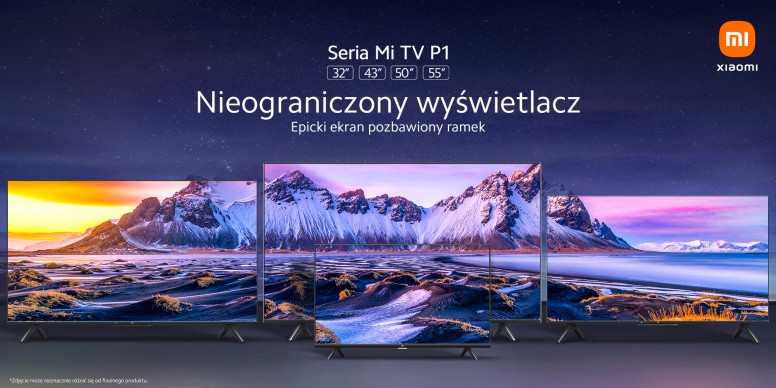 Wszystkie modele są wyposażone w system Android TV i mają zainstalowane popularne aplikacje, takie jak Netflix, Prime Video i YouTube. Do wyświetlania treści pomocna jest również obsługa Chromecast i Miracast.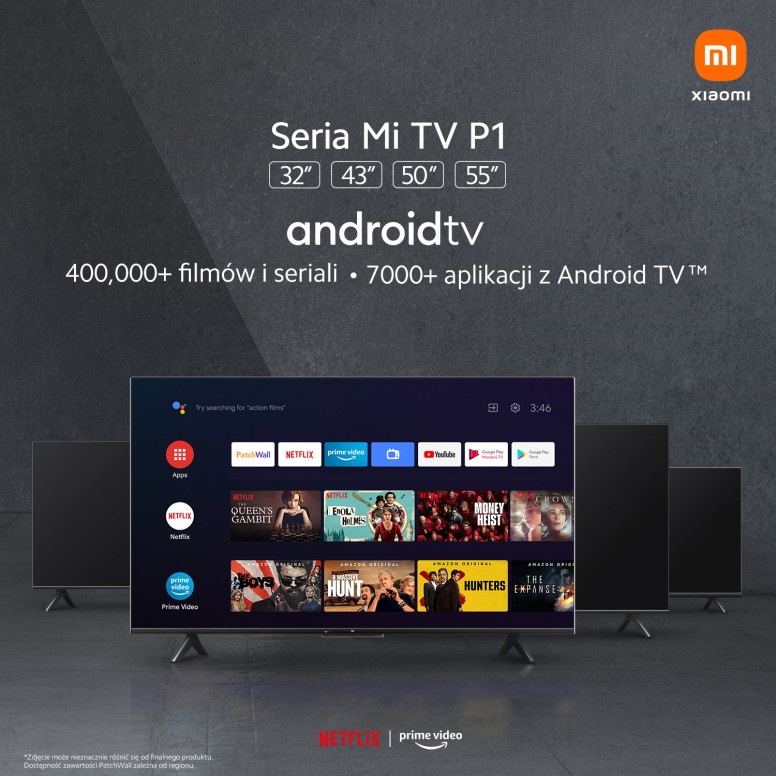 Mi TV P1 doskonale nadają się do sterowania głosem w inteligentnych domach. Warianty 55, 50 i 43 cali mają wbudowany mikrofon, dzięki czemu użytkownicy mogą wydawać polecenia głosowe telewizorowi i podłączonym urządzeniom.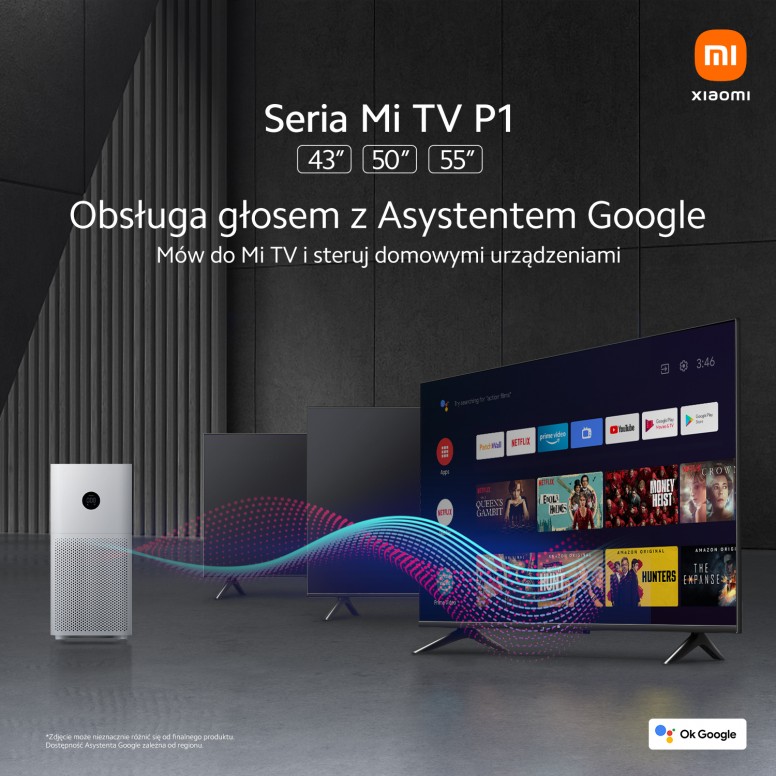 Ceny regularne?
32" - 1199 zł,
43" - 1899 zł,
55" - 2699 zł
Wersji 50" na razie jeszcze nie widać na sklepach.
Teraz czeka na Was również oferta promocyjna na wersję 32-calową.
Mi TV P1 32" dostępne jest o 200 złotych taniej
- do 30 maja 2021 roku lub do wyczerpania zapasów kupicie go za
999 zł
, zamiast 1199 zł. Warto korzystać, warto się spieszyć. :) Lista partnerów wylistowana na grafice, ale oczywiście objęte jest
mi-home.pl
,
mi-store.pl
oraz
mimarkt.pl