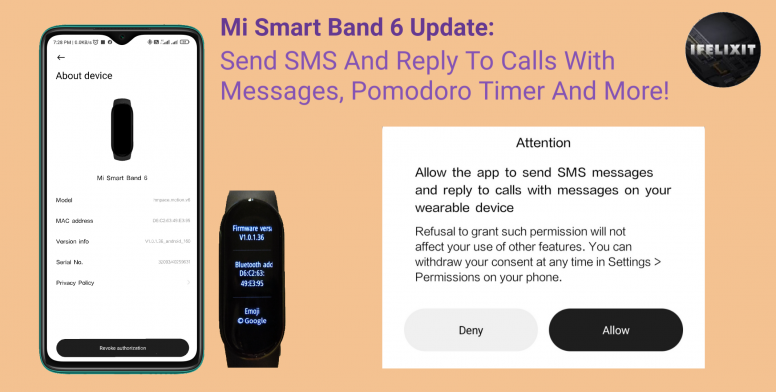 Hei Mi fans,
The latest firmware update unveiled more features, Pomodoro Timer, Beta Breathing Score that monitor your night-time breathing, send SMS and reply to calls with messages which are very useful with some limitations and bug fixes. As a whole it elevates the user experience.
The Mi Smart Band came with firmware version 1.0.0.26. To get the latest 1.0.1.36 you can use Xiaomi Wear or Mi Fit whichever your preference is.
After the upgrade.
Send SMS and reply to calls with messages.
The Pomodoro Technique is a time management method developed. The idea behind the technique is that the timer instills a sense of urgency.
The new feature will allow users of the Mi Smart Band 6 to monitor and rate the quality of breathing while they sleep during non-REM and REM sleep stages that yield Beta Breathing Score.
Enjoy!