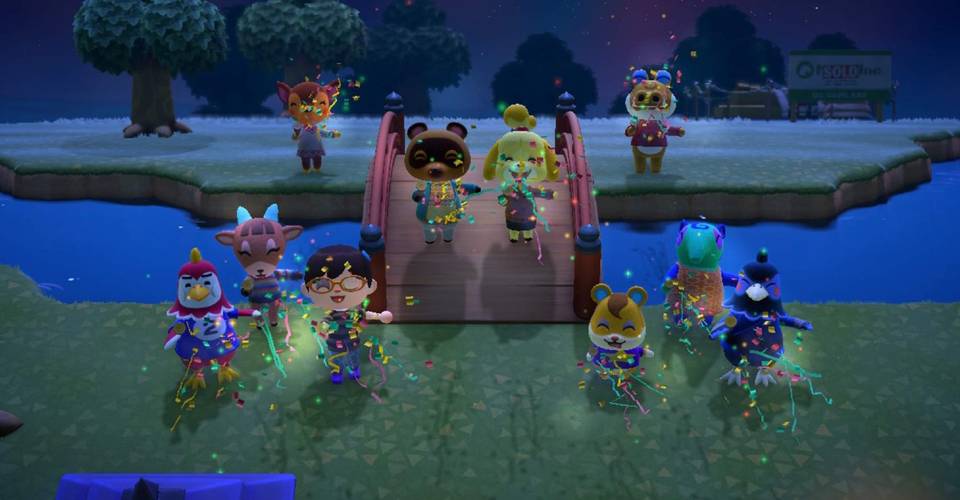 Animal Crossing: New Horizons gives players a whole slew of new villagers to learn about. Here are some tips and tricks to attract some new neighbors.

One of the reasons Animal Crossing: New Horizons is so popular is because of the adorable neighbors in the game. There is a wide variety of animals that take on different personalities and personas to appeal to island representatives. Dedicated Animal Crossing players have their own favorites, while new players get to explore the personalities and styles each neighbor brings to the island.

Animal Crossing: New Horizons also brings players some of the best animal personalities to the video game table. In addition to the characters that Animal Crossing veterans know and love, Animal Crossing: New Horizons introduces new characters as well. One new character that stands out is Audie, a new wolf whose character is actually based on an 88-year-old grandma named Audrey and who is famous among the Animal Crossing Community.

It is a delight to see the new characters roaming the island, but how do players attract new neighbors? Luckily, attracting new villagers in Animal Crossing: New Horizons is far easier than before. Players have multiple avenues to travel down in order to find the right villager for their island!

Attracting Neighbors In Animal Crossing: New Horizons

There are many ways to attract new neighbors. When starting Animal Crossing: New Horizons, players will only have two villagers present. However, this will increase over time. Players will be able to attract neighbors from all over the place. This gives the chance for players to really expand on the types and styles of each character.

Once players have started to establish their island, Tom Nook will ask the players for a favor. To attract three more neighbors, Tom will ask players to gather materials and build construction sites around the Animal Crossing: New Horizons island. Tom will also give players a chance to build a bridge and reach further across the island than before. Players will have to set all three homes and build six pieces of furniture in order to attract the villagers. It's worth noting that players should strive to constantly collect different recipe cards. The theme of collecting neighbors by providing them homes with certain items already built seems to be consistent throughout the game. So players should be sure to keep making the recipes and hoarding resources.

Also, as a side note, do not throw out all of Animal Crossing: New Horizons' weeds right away. As it turns out, the weeds are a decent construction item and, once all the weeds are pulled, it takes a long time for them to grow back. And paying to fly on a Nook Mystery Tour can be a pain.

Another way to attract Animal Crossing villagers is to travel to other islands. This could be the island of a friend or go on a mystery tour with Nook Miles Tickets. The first Nook Miles Ticket will be given to players by Tom Nook. This will give players a one-time chance to visit a random island, where a neighbor will be hanging out. Talk to the neighbor and players will be able to convince the villager to come live on the players' island. After the first Nook Miles Ticket, players will need to purchase another ticket from the Nook Stop Terminal. Each ticket costs about 2000 Nook Miles, so keep this in mind as players begin to travel.

Be careful when speaking to the neighbors on a friend's island, however. As mentioned before, veteran Animal Crossing players have specific neighbors who they are absolutely in love with. Stealing the wrong villager can cause some real strain on a friendship. Although finding a way to destroy friendships can be fun, players should probably be sure to avoid this issue.

The third way to attract neighbors is through selling plots of land. Once the Residence Services building is constructed and the doors reopen for business, players will have the ability to sell plots of land. From time to time, Tom Nook will contact players and inform them that a plot has been sold, which gives the player 1000 Nook Miles as a reward. Every plot sold costs players about 10000 bells to build and players will need to make space for the new houses. But 1000 bells is a small price to pay to have some new neighbors to interact with.

Another perk to having the Resident Services tent upgraded to a building is the construction of a campsite. Players who have experience with Animal Crossing have experience working with the campsite. This is a small plot of land on a player's island that will host temporary villagers who just want to visit and check out players' island. Once the campsite is constructed and a villager is visiting the island, players simply need to interact with the visiting character and convince them to move to players' island permanently.

Of course, there is also the use of Amiibos to invite villagers over for a visit. With the NFC reader on the Switch, players will be able to invite villagers to their island. Simply visit the Nook Shop Terminal and select 'Invite to Campsite'. Put the Amiibo no the NFC reader and BOOM! A new villager will arrive on the island.

Amiibo use is not automatically open for players, however. Before being able to use Amiibo, players will need to keep an eye open on their island for Harv. Harv is a hipster dog who loves photography, and he'll invite players to come to check out his island. The Amiibo can be used not only to invite new villagers but also on Harv's island, Photopia.

The biggest piece of advice for players looking to attract new villagers is to just keep building. There will be moments int he game where progress seems to come to a standstill. Certain projects that need build will block players' progress in finding new neighbors. Don't be discouraged! Roadblocks happen all the time. Just keep building major projects given by Tom Nook and things will work out. Over time, players will have the island of their dreams with the most wonderful villagers.

Animal Crossing: New Horizons is now available on the Nintendo Switch.