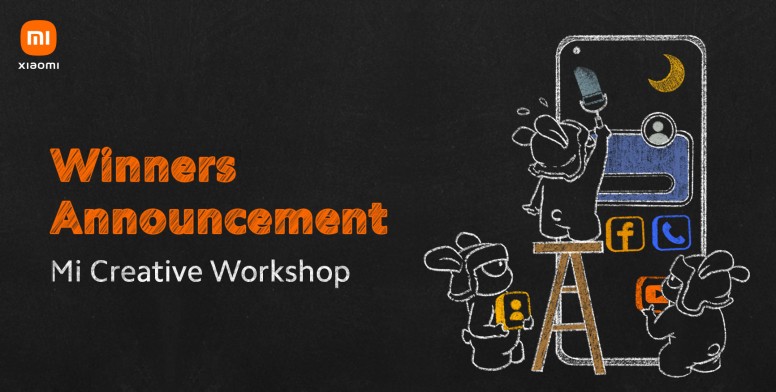 Hi Mi Fans!
It's been almost 3 weeks since the announcement of the Mi Creative Workshop where I tried to teach you how to create your own customized Home screen set up for your Mi Phone.
After my Mi Creative Workshop, I received a lot of awesome works from other Mi Fans. All of the entries were simply amazing. It was so nice to see the different tastes and preferences of Mi fans and their reflections on their home screen setups. Hopefully, all of you have learned the basics of wallpaper designing for your Xiaomi smartphones.
Thank you all for your participation. There are some wonderful setups we've got! Let's check them out!
It has been a hard task to select the 3 best setups, a lot of them could be worthy of the award.
Let's check out together the selected ones!
First Place
First Prize: Xiaomi AIoT Router AX3600
Feedback: A super impressive wallpaper designed by Mi fan Ertugul. There is everything that we need to make it a proper landscape - beautiful mountains, hills, trees, birds. The color combination is brilliant too, especially the dual tone of the mountain. Widgets are minimal yet represent a complete setup. Very well done!
Second Place:
Second Prize: Xiaomi True Wireless Bluetooth
Feedback: There is a lot of stuff on the home screen. Yet everything is very organized and settled in an orderly manner. Kinda unique. One look at the home screen and you can have all the information you need. I really liked the order in which widgets are placed over there.
Third Place
Third Prize: Xiaomi TV Box 4 4K HDR
Feedback: Simple yet a very beautiful setup. I loved how the widgets are placed making a fine balance with the wallpaper in the background. This setup shows, even in white and minimalistic widgets, you can have an extremely vibrant home screen style. Well done!
Please send me a PM before 22nd April 2021, specifying your:
• Full name
• Country
• City
• Address
• Postal Code
• Phone number
• Email address
**Please follow the deadline to send your details to me. Otherwise, you won't be able to claim your prizes.
Missed this workshop?
Stay tuned to the next Mi Workshops by hitting the subscribe button on the top of the screen.
Recruitment
Mi Creative Workshop is a space where everyone can come and teach us something new, to use our Xiaomi phone in a more creative way.