Hi Mi Fans,

Announced on Apr 16.

Thank you so much for your participation! Now it's time to announce the final winners!
The winner would be @CannonLeo @Tamannha @Rozmeri. Each of them will get a Redmi Note 10 Pro Mi Fan Festival Special Edition!

Please send us your country, address (including postal code), phone number, email address to us via Private Message within one week. Otherwise, your gift will not be claimed.

----------------------------

We had a story contest last week, which is have you ever completed a challenge to explore the possibilities? and we are glad that we got plenty of good story submissions.
And now, we would like to introduce to you the Top 15 stories here.

So we will need all of your help here to take some time and read through each story here, and then please vote for the best 3 stories for you.

Winner Selection Method:
The top 3 winners will be chosen by Mi Fans in the Voting stage with 40% Admin's Choices & 60% Mi Fans Votes.
Upon announcement of the contest, the results will be final.
Prizes:
The top 3 winners will be awarded a Redmi Note 10 Pro Mi Fan Festival Special Edition.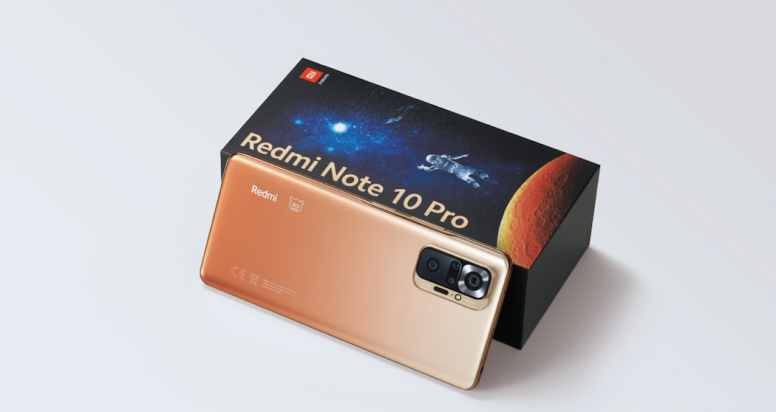 What's more?

You might be chosen to be the subject of our next Mi Fan Story documentary!




Period:

Voting period: April 13 - April 15 23:59 (GMT+8)


Here are their stories below:
#20 CannonLeo
Hi Mi Fans, it CannonLeo Here and this is My Mi Fan Story.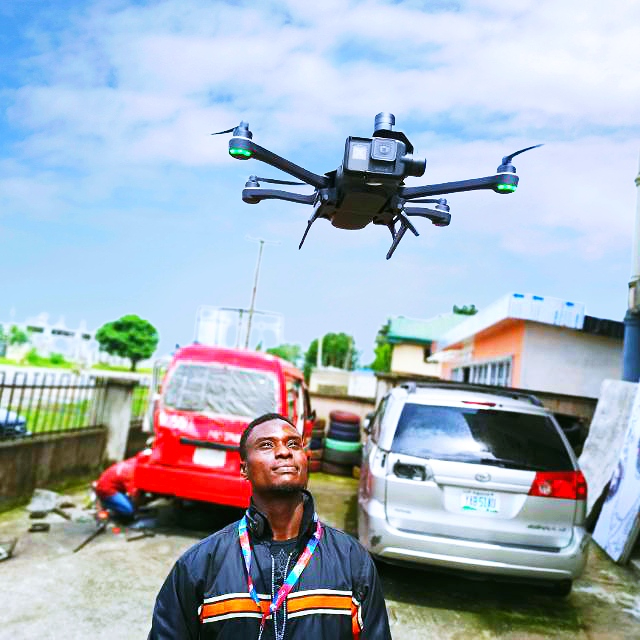 I grew up admiring the sky, the birds, the weightlessness, the beauty the blue morning brings, and the aura the dark exerts, I always wanted to be a bird, feel freedom and fly with the birds. The only way to achieve that was "To Become a Pilot".




Coming from a very humble background, with no money or sponsorship to fund my dreams which in reality was very expensive. I persisted, pushed, and pleaded with whoever would listen to help make this dream of Flight be a reality. I failed, I never made it, I couldn't find adequate funds to attend flight school despite having pending admission to 5 different flight schools abroad and in my home country. I gave up my dream but never my imagination and moved on.




A tear in each eye whenever the thoughts came back to haunt me was a symbol that I failed, I failed to become a pilot, I failed to fly with the birds, until I discovered drones, it changed my life. it took me less than a day of self-practice to fly my first drone, A friend's Tello Drone which I controlled with a Xiaomi redmi 8, then I attempted more and crashed a DJI and One more drone (I got into debt because of it trying to repay the damages ), My Dreams, however, was back, I couldn't fly with the birds but I could fly a drone to then and watch them rule the winds. I felt my vision coming back and I overcame my fear. The challenge that I would never fly was no more a reality, it was a myth.




I plugged myself headlong into the challenge and explored the possibilities of drone flight, and I became good, better, and courageous flying drones even in hard headless mode like the GoPro karma in this picture knowing I may fail but not giving head to the expected failure.




Today in this picture, I remind myself that every challenge has a timeline, but I am a part of the clock that will run that time down, I will challenge that myth and I will overcome it.




I may not sit in a cockpit but I have my cockpit in my hand and nothing will ever stop me from flying.


#98 Briamas
Due to the ugly circumstances around us we are faced with so many challenges. But through it all comes a window through which we see the world. We are all faced with issues known to non but ourselves.
Regardless of what we are going through, we roll up our sleeves and try to keep a straight head.
During my undergraduate days, I couldn't afford myself a laptop until my final 6 months. Things got so tough that I decided to explore my with my Xiaomi smartphone. The first two topics of my undergraduate project were typed and computed on my mobile device. It's one of the story I like to share with people who believe nothing can be done when faced with challenges of lack. There's always something little you can do to ensure that you're not static. I decided to explore the little possibilities before me with the little thing I had at my disposal. On a final note, the decision of yesterday has helped so much in all the challenges have been facing. Am not always about the big things to get things done, I work with what I have to get what I want. br
Happy Mi Fans Festival!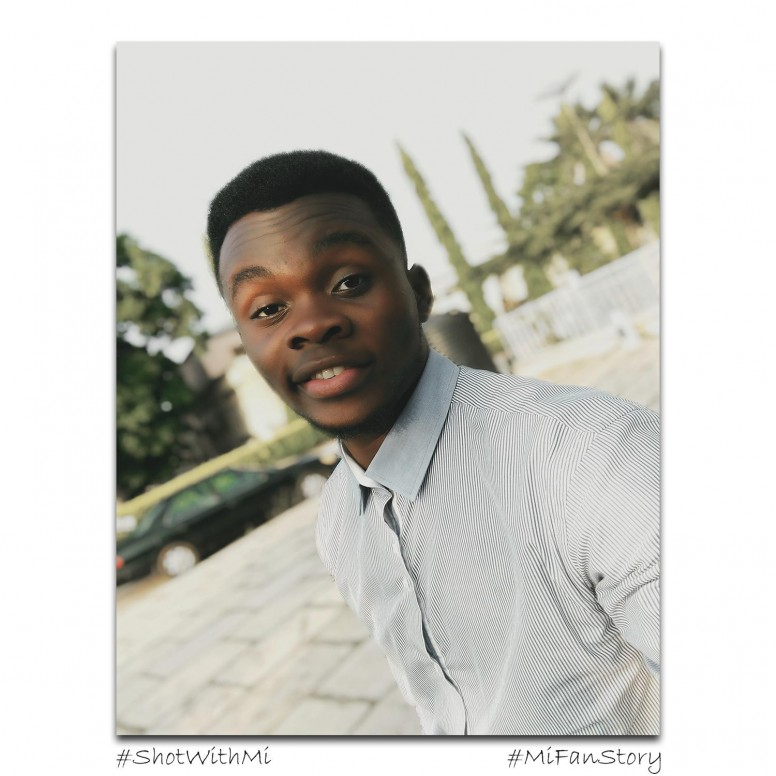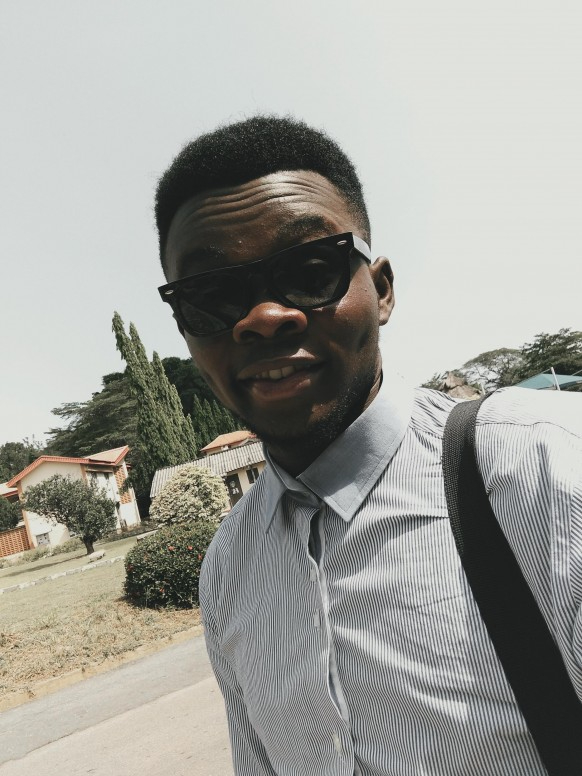 #108 Jay Zamora
Hi Mi Fans! Happy MFF 2021! I am Jay Laurence from the Philippines, a Student, and this is my Story.
[Disclaimer: I hereby certify that the story that I will be sharing is based on my real-life experience and not manipulated, plagiarized, nor a fiction.)
Being a student is not that easy. You will always encounter hardships and challenges that you have to face and conquer. But we have our family and friends that are always at our side, helping when we can't do it anymore and motivating when we are so down and hopeless.
My student life was happy and enjoying, not until the COVID-19 Pandemic came. To be honest, it changed my life in a moment, I was stressed and I don't know what to do. We're not allowed to go out and go to school, and the fact that I am so worried because our last semester is not done yet, we still have bunch of requirements to pass on. Some teachers are still urging us to pass what they require so that we won't get fail grades.
After several months, new school year begins, but still physical classes are not allowed. New learning systems were introduced, and we have to choose one method that is accessible and efficient for us. Here is where the real challenge begins. I chose modular learning as that is only what I can access. I don't know why but it makes me so stressed every now and then, I can't focus on it. I can't understand anything unlike face-to-face classes that there is a teacher who discusses the topic. The internet connection in our place is really bad too, I can't access online discussions. I even decided to quit, but there's something that holds me back.
I've been a Mi Fan ever since I got my first ever phone, which is a Xiaomi phone way back 2019. Since then, I got interested with Technology and I'm aiming of being a Xiaomi employee in the future. I did explore the possibility of being a Xiaomi Employee, and that is what makes me motivated everyday. Imagine, working in the company that you are idolising. Working in the company that you are dreaming and you are a fanatic of their products. It would be a great pleasure and a dream come true.
Now, honestly speaking, I am enjoying answering all my modules because I have my motivation. I have overcome all the challenges that this pandemic and new learning system has given to me just because of a single dream and aim. There's nothing wrong with exploring the possibilities that you can think. What's important is that you are enjoying it.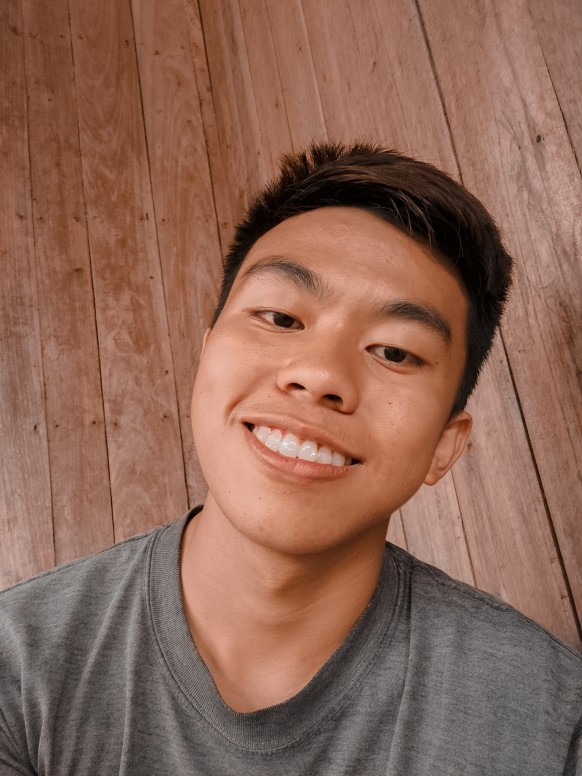 #117 Juanpablo7
I have always had a phobia of being in places where there is not much space. One day with a group of friends we decided to pay an excursion to some caves, called the "devil" what a name.

When we arrived I was very hesitant to enter that place, just thinking about the name, panic seized me. When everyone started to enter, I took two sips of water, took a deep breath, overcame my fears, accepted the challenge, and entered.

I do not regret the experience, it was very pleasant, we had a great time and I would clearly repeat it.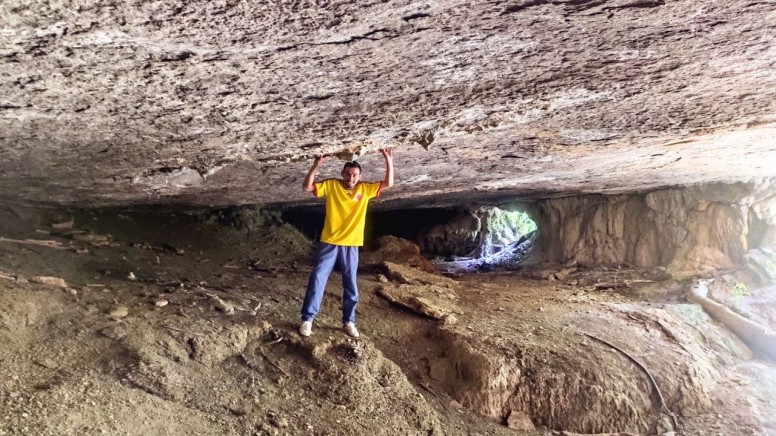 #124 Henzo67
This is a story with Xiaomi.br
So at this time, I was dealing with being consistent a Podcast with a few of my close friends, we were working on a few shots for the designs for the actual podcast. I also finished a Bachelor of Arts Degree in Directing and Scriptwriting, so the possibilities for the future were endless and I'm just happy it was all captured. I am currently using the Xiaomi Redmi Note 9 Pro and this device is a machine, the speed and camera quality haven't disappointed me in capturing quick moments, I feel like it would've been the perfect phone to have when WorldStar was popping big time back in the day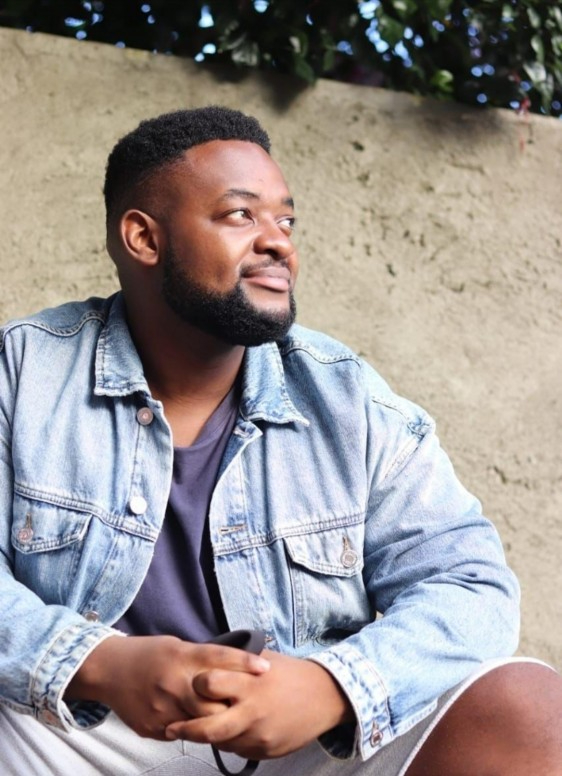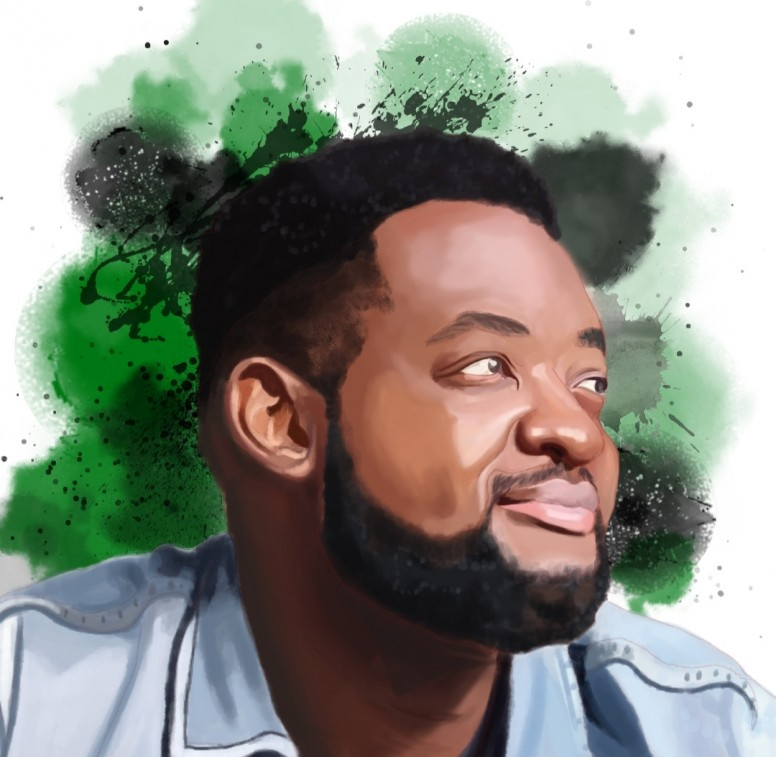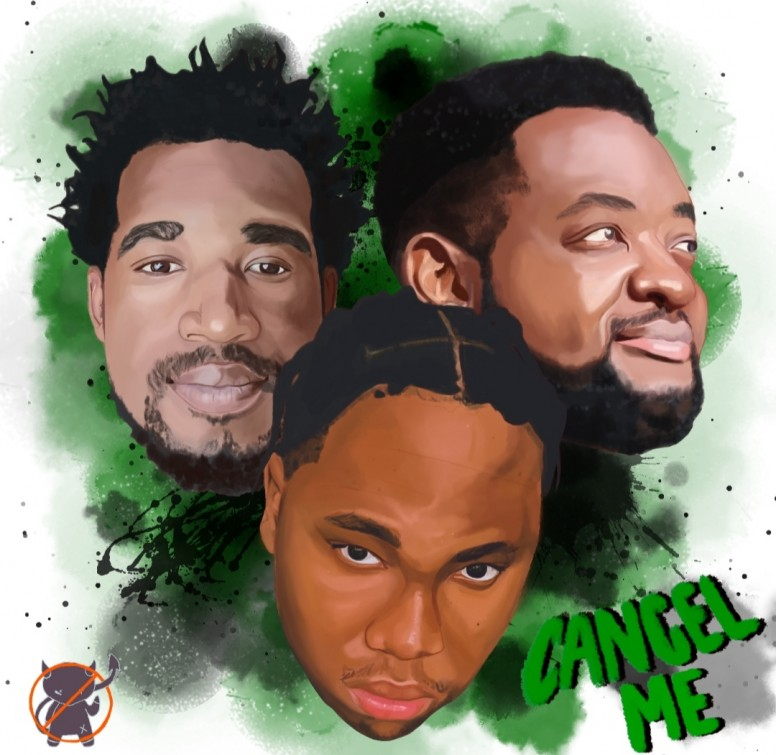 #142 Tim Cheung
When I was a kid, my parents divorced. we had no extra money for kids sports. so I never played organized sports.
at 19, I decided to learn to play ice hockey. I always loved watching "Hockey Night in Canada."
I was black and blue and bruised all over when I first started. Then it became easier. I learned to skate backwards, stop quickly, etc.
I then joined a men's Adult Hockey League. Learning to play competitively.
20 years later, our team won the Men's Championship (pickup hockey's Stanley Cup).
I never imagined this could ever happen, looking back when I was a kid.
I skated around the rink with the trophy over my head like it was the Stanley Cup.
One of my proudest moments of my life.
So don't let anyone tell you that it can't be done. Look at them and say "Challenge Accepted!"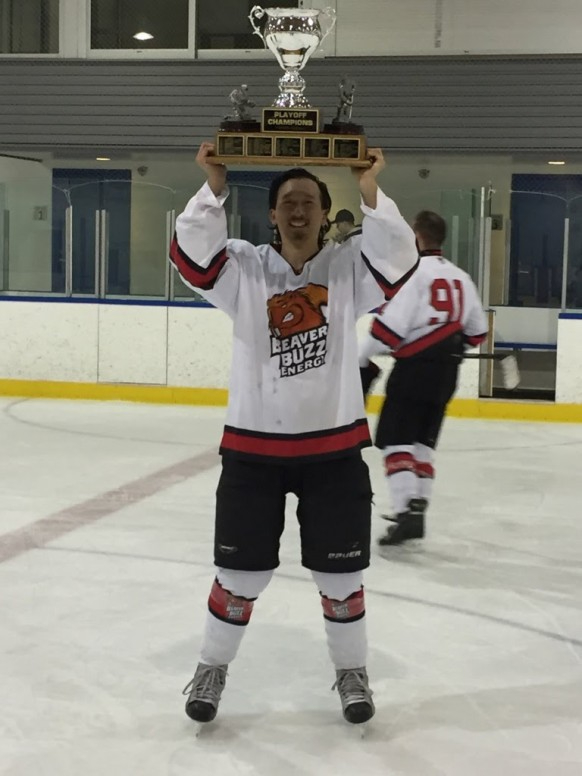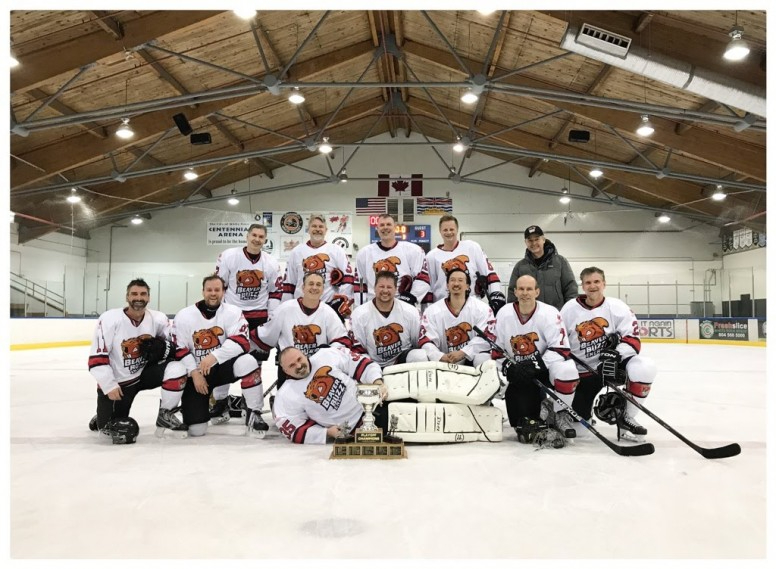 #150 moved mind
My challenge will end the day I die.
My fiancee has been diagnosed with borderline personality disorder. It's a very difficult condition to tackle. It may cause suicidial thoughts and attempts if not treated well. But most importantly - you can never fully cure it. It's your personality, after all.
So the biggest challenge of my life, that explores each of my possibility is to care for Ali, my fiancee, with all my strengths and heart. Every morning and evening, I prepare the set of pills for her, without which her mood would be dangerously unstable. I make sure that she regulary eats and drinks enough water, and that she doesn't stay up too long. When she has a bad day, I try to cheer her up.
There are good days and bad days. If it's a good day, she is literally all over the place: wanting to go out, travel somewhere, give love to the whole world. When it's a bad day, then she mostly tries to sleep through it, to make the bad thoughts go away.
But we have our ways of fighting off those bad days.
Like going for little trips. To the shop to buy some ice cream. Or to play with our 6 rats and 3 guinea pigs (our children, as we like to call them). Or to go to the park near the City Hall and feed the pigeons which live there (like in the photo, she loves it). Or to eat cheap frozen pizzas from the oven, or to watch Xiaomi's live launch events together. She also writes the most beautiful songs!
Why is it a challenge then, you may ask? You see, due to her condition, Ali cannot go to work. That means I have to work double shifts to make the ends meet. Every day, I start work at 8 am and finish at 9 pm. Six days a week. Every week. I am tired all the time. And we aren't really wealthy. But the biggest challenge of it all is to leave your home every morning - when you never know if the most important person in your life is going to still be alive when you'll come back. If she isn't going to have a bad day when she wakes up and take her own life when you're not there.
Still, all of the struggle, totally all of it is worth it. To see her beautiful smiles each day, to observe her peacefully sleeping in the morning. To make her every day a little bit better.
It's one of the most difficult challenges possible - to make the life of a person you truly love at least a little bit better.
That is why my most important challenge will last until I die. Because I will never stop trying to help my Ali. I will never stop preparing sets of pills for her every morning, never stop playing with her and our children, never stop going to feed pigeons with her. That's my life now. My biggest challenge. I know it probably sounds a little boring when compared to all of your amazing stories, but I wouldn't change it to anything else.
Recently, my biggest dream is to get Ali a new phone. Her daily driver since 2 years has been Redmi Note 8T, and she says it's perfectly fine for her. But I know that she would love to have a pair of nice stereo speakers to binge-watch all of her favourite Netflix shows. And she told me a few times that she wished she had a bit better camera, so she could take nicer pictures of our pets (when one of them passes away it always seems like we have too few photos of them..).. And, most of all, she always wanted to have the biggest screen possible! It's difficult for me to save money, but with a little bit of patience.. maybe I'll get lucky? :)
Ali is the most beautiful person I know. Inside out. I love her so much. I consider myself to be the luckiest person in the world.
Keep the ones you love as close to you as possible. You never know when they will leave your life once and for all. Love is all we have in our lives: whether it's love to our passions, people or nature. It's what keeps us going. Normal times will come back eventually, so, till that time, make sure there's lots of love around you!
Thank you for experiencing my story :)
Love,
Kuba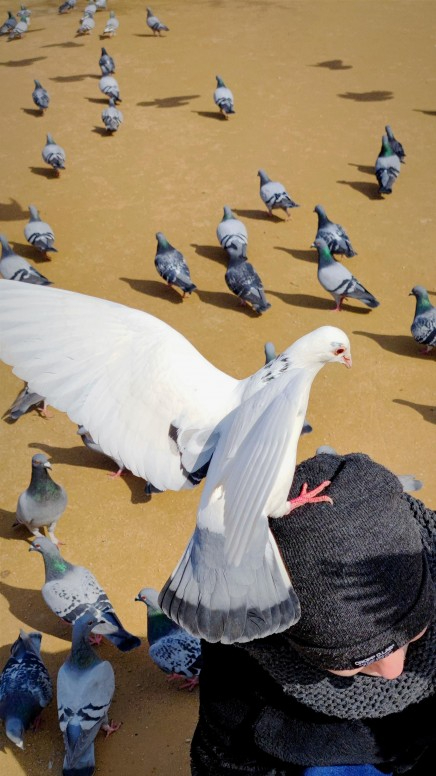 #151 Frisc0
The journey started a few years ago in South Africa when i enrolled as a fulltime volunteer in a construction program to build kingdom halls (places for worship)
In this program we travel to different parts of the country, to fulfill our assignment which takes about 2-3 months per project
I was sent to construction group E, consisting of about 8 people, fairly skilled in the building trade. When we arrive to our location, we work with local volunteers who even though are unskilled, have the willing spirit to work under our guidance.
As a group we have faced many challenges in this assignment, one of them was when we were pouring a slab and ran out of readymix concrete around 6pm, our engineer didnt agree for us to pour it the following day due to structural complications that would occur <br>
and at that time the hardware shops for sand and stone were closed.<br>
The local volunteers came through for us as they knew people around their area who had unused sand and stone in their backyards, we went to load on our truck and then came back and started to mix by hand, we successfully finished pouring at 10pm at night.
Sometimes when it rained in the rural areas our truck would get stuck in the mud, then we would try and pull it out with our 4×4
Despite the challenges, i have been able to enjoy the experiences of traveling, meeting new people and forming new friendships, since the covid 19 pandemic our work has been on hold and it has been difficult for me to stay at one place for longer than 3 months, but conditions seem to be getting better and i am really looking forward to see where this journey takes me.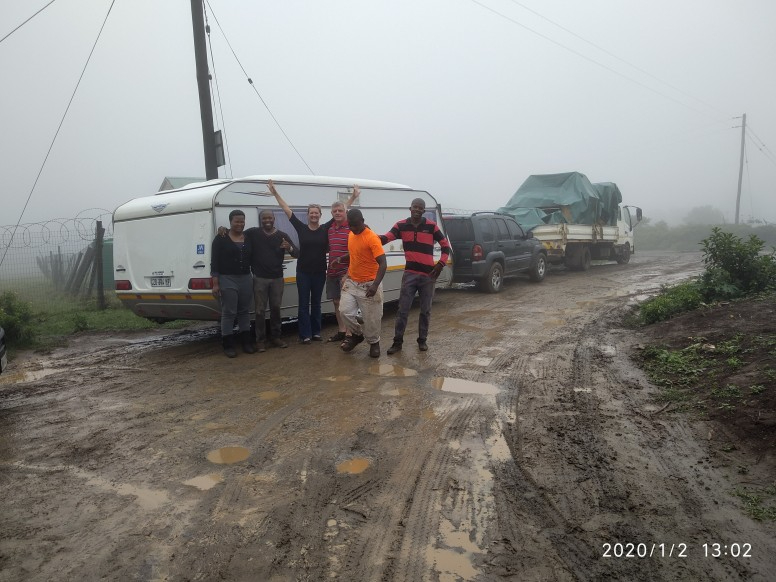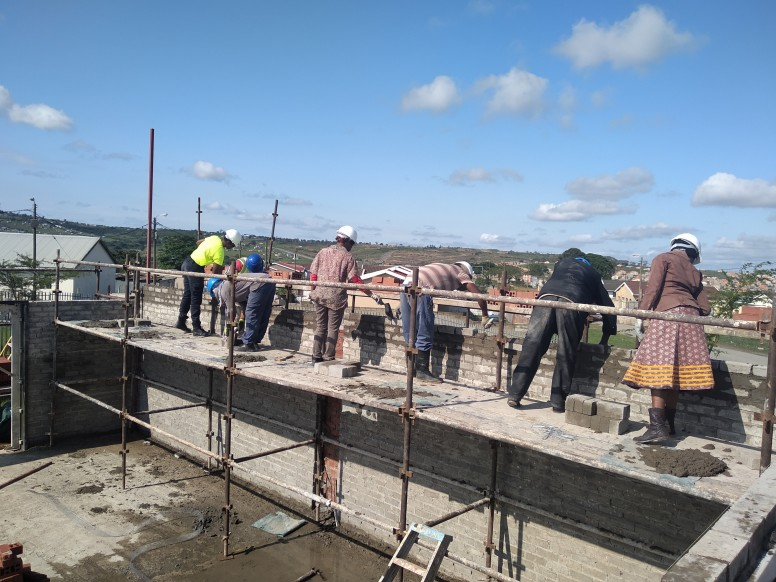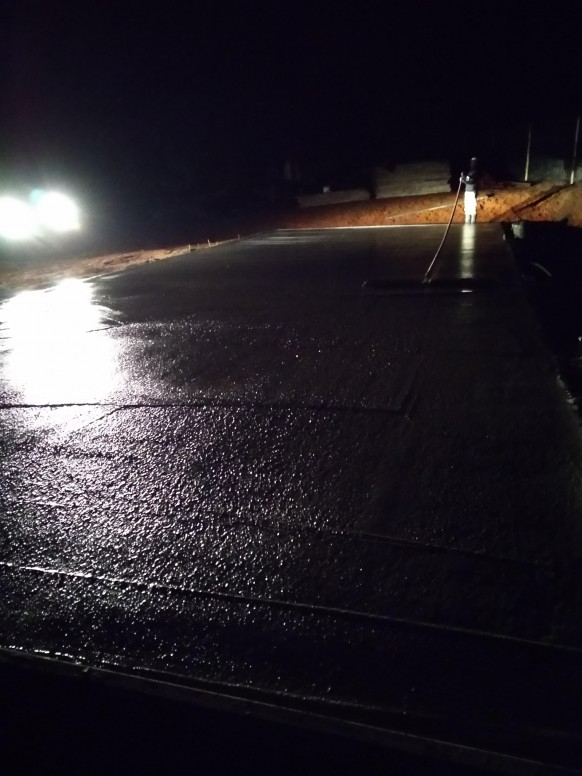 #154 PureKore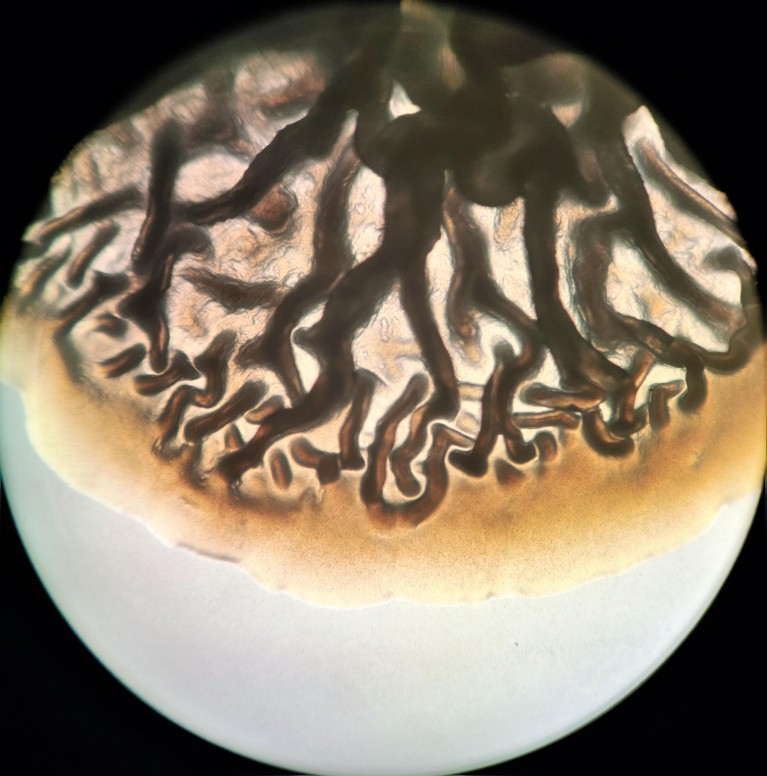 I work as a biologist and working in the lab I discovered a new hobby, the microscope photography. I took this picture of a Bacillus subtilis colony using my Xiaomi Mi Note 10 pro phone and a microscope.
I also love to take macro photos but unfortunately the macro camera of my phone has only 2 megapixels. I wish my macro camera had at least 5 megapixels.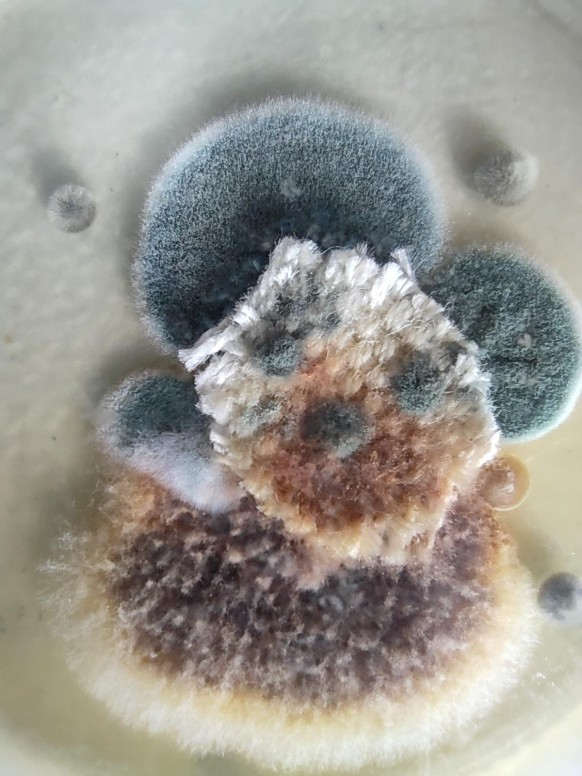 #166 Tamannha

My Story:

Life has its ups and downs. There are moments when we're riding high and then those not-so-great times when life only drags us down. I also had to go through such a period in life when my confidence started crumbling and I lost all hopes about the future! During those times, I thought I'd never get it back.

It happened to me after my school final exams. Since my childhood, the glamorous fashion-modeling world used to attract me a lot. I have always dreamt of becoming a model and eventually enter the acting profession. But my family had some other expectations from me. Throughout my life, my parents have always been very supportive of me for all my endeavors. But this time, it was different. They were apprehensive about the uncertainties of this glamor world. They wanted me to settle with a full-time office job.

Finding a balance between my parent's expectations of me and my own desires felt like a constant battle.

I could have never imagined myself sitting inside a cubicle and work on a computer for 10 long hours. But unfortunately, I had to get admission to a college to pursue higher education in commerce, and the thoughts and dreams of becoming a model started fading away. I used to get frustrated and depressed often asking the question to myself, what am I doing? I should have been in some other place now studying something else. Maybe in acting school, or in a grooming session. But instead of that, I am studying all those hard equations of business mathematics.

Life was going on and I was getting into a deep depression. Just then in my college, we had a session with a famous motivational speaker. From the hour-long session, I don't know how, but it felt like I can do it. I can peruse my passion for modeling as well as can take the path my parents have set for me.

I talked to my parents about getting admission into grooming classes for Modeling every weekend. The only condition they had put for me to do so, was "Lahari, you can't neglect your studies." I promised them I won't.
3 years passed with me balancing between my studies and my sessions for becoming a model.

Even before finishing my graduation, I got into a job and made my parents happy and contended. Today I am working as a financial advisor to a multi-national company and also participating in various fashion shows. I have also acted in Theaters. Maybe someday I will debue on big screen! Who knows!

Recently I participated in a model hunt show by Lotus and won it! In my office I have been awarded with Outstanding performer of the year.

Moral of the story?

It's difficult to balance between everything in life sometime and the challenges life throws at you seems to be unmanageable too. But all you have to do is accept the challenge and make sure that you explore all the possibilities to solve your problem or overcome the challenge. Like for me, I took my passion as my hobby. I didn't take modeling as full time career. But I didn't let it go as well. I kept continuing it as my hobby and part time side job. I am working now in an MNC as well as persuing modeling.

With a sense of perseverance, dedication, passion and courage you can overcome everything!

Here's to more challenges, more failures, and definitely a whole lot more of not giving up.

In this collage, upper 2 are from my fashion show and 2 at the bottom are from my office award function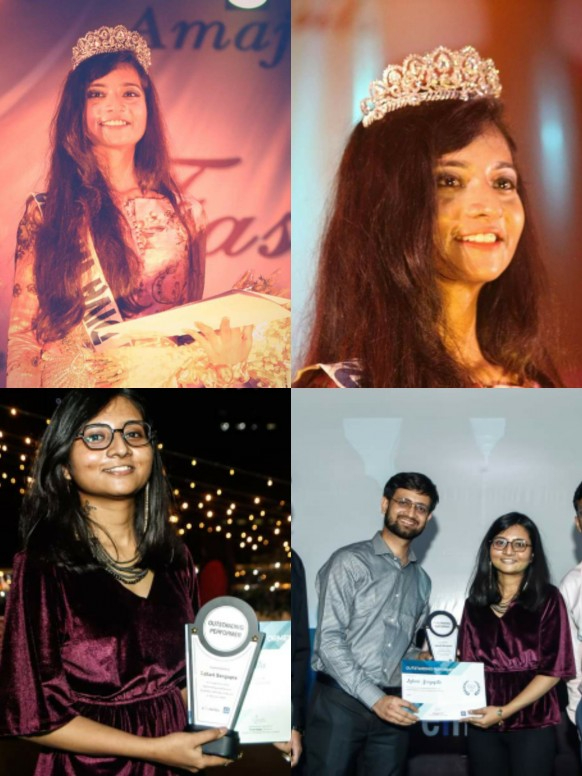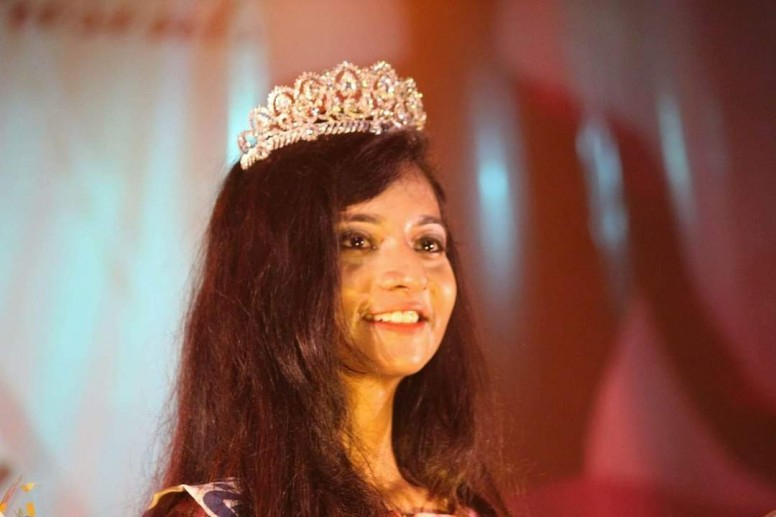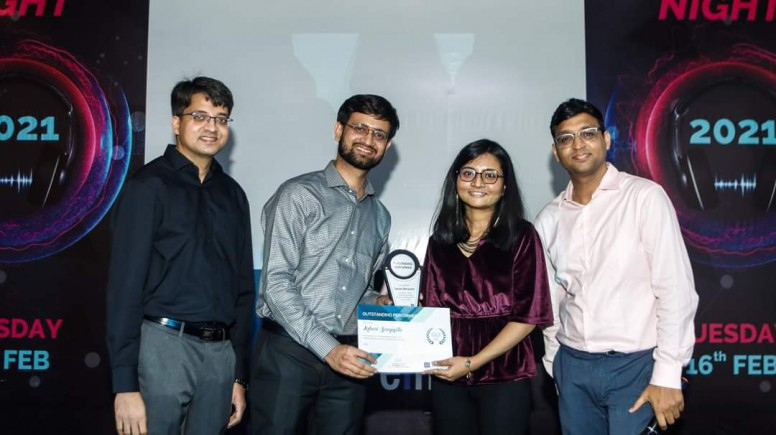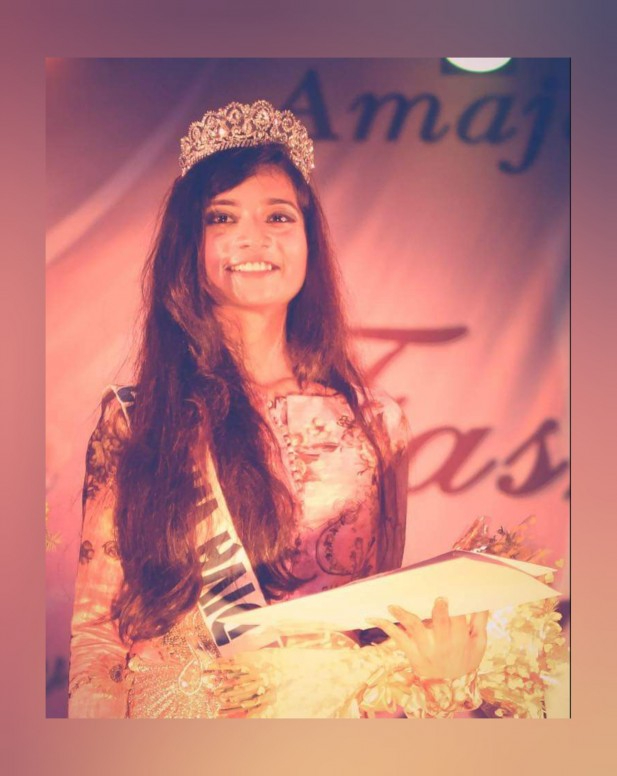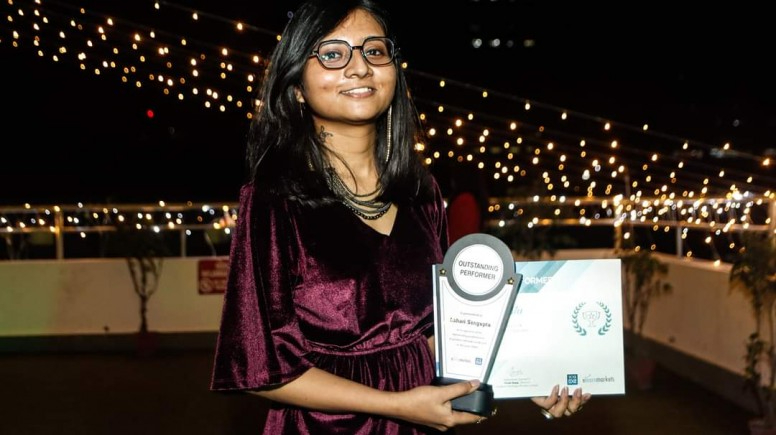 #181 Tonyarts
Hello Mi Family! my name is Tony and here's Mi Story.
I'm a student and an Artist who paints and draws but I've always had passion for photography. I couldn't afford a DSLR camera but fortunately, March 2020, I bought my Redmi note 8 and it had the features I needed to begin my Photography journey and the more I practiced, the better I got. From freelance mobile street photographer, I get paid jobs to shoot at events with my mobile phone.
Xiaomi to the World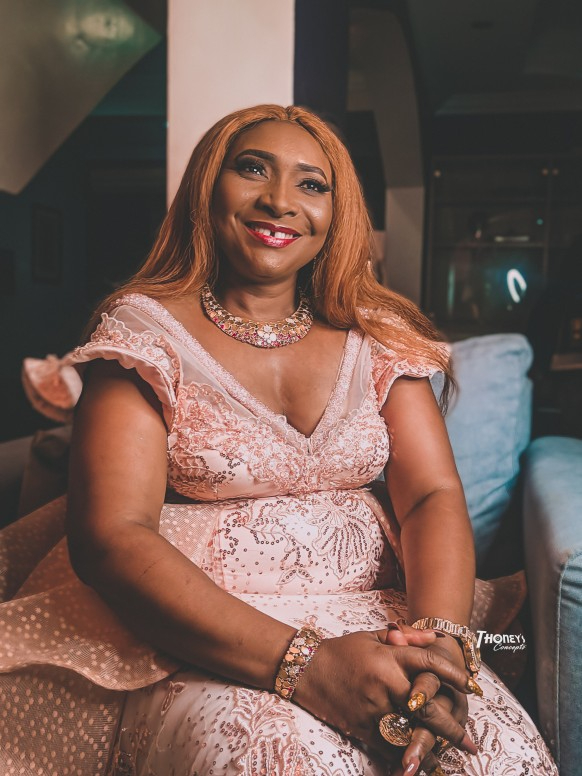 #182 Rozmeri
Challenges are what make life interesting. Overcoming them is what makes them meaningful - that's what I believe. But when the crisis really comes, it's become difficult to stand firm on this belief.

6 years ago the unforeseen traumatic life event happened to me and my family and that high-voltage bolts out of the blue as jolts stopped me in my tracks. I could have never thought, I can be normal and happy again. My newborn daughter died few minutes after the birth. We were supposed to have twins. My son was alive and did well. But my daughter had complications and she succumbed to that.

The thing I realized that moment was that the life of one twin does not eradicate grief for my another child who died. The hope and anticipation of bringing home two healthy babies came grinding to a halt. The joy of my son's arrival was faded somehow.

I am not going to elaborate on how those initial months were. All I can say it was of roller-coaster emotions. Grief, anger frustration as well as joy while holding my son every thing was there.

But the main problem I was facing was I couldn't forget my daughter. So as my husband. He was getting into high level of depression. That's when I decided I have to be strong now for the sake of our son and my husband of course. I started focusing fully on raising my son and giving him the best life. I tried to make my husband realize the same thing. We never attended any couple therapy session. But I became my husband's therapist instead. Slowly the sharpness of feelings of loss and inadequacy started to become dull.

I filled my free time usually when my son used to sleep, with hobbies I'd normally put off — cooking a new recipe, gardening. Once again I began to realize that grief has changed me in many ways for better. I was becoming more empathetic. I was hell bent to find all the positivities out there. I knew and I believed, "Before I carried the pain, I carried her, and in my heart I still carry her - my daughter "

That hard phase of my life has taught me, that the struggle you are in today, is developing the strength for tomorrow. Remember, you are a strong person! And you will keep getting stronger!

We have 2 sons now, 1 of them being just 7 months old The joy of watching them together is unexplainable.

My newborn son, he is now 7 months old

Both my children, my world in one frame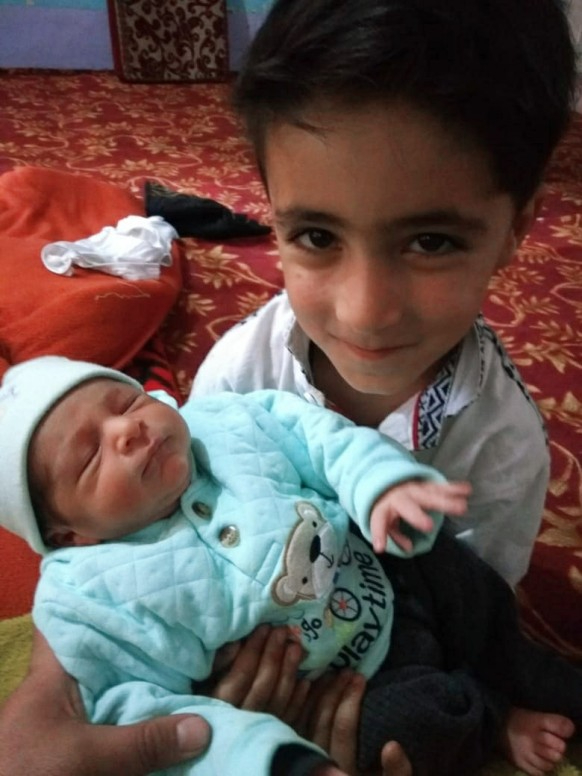 #215 iMKajal
Happy 11th Anniversary to our beloved XIAOMI!
Dear Xiaomi/MIUI/Mi Community,
I'm Kajal, MiFan/MIUIer from naturally rich and beautiful country Nepal 'Land of Himalayas', which is also a neighbouring country of China where Xiaomi was born.
My Selfie Shot On Redmi Phone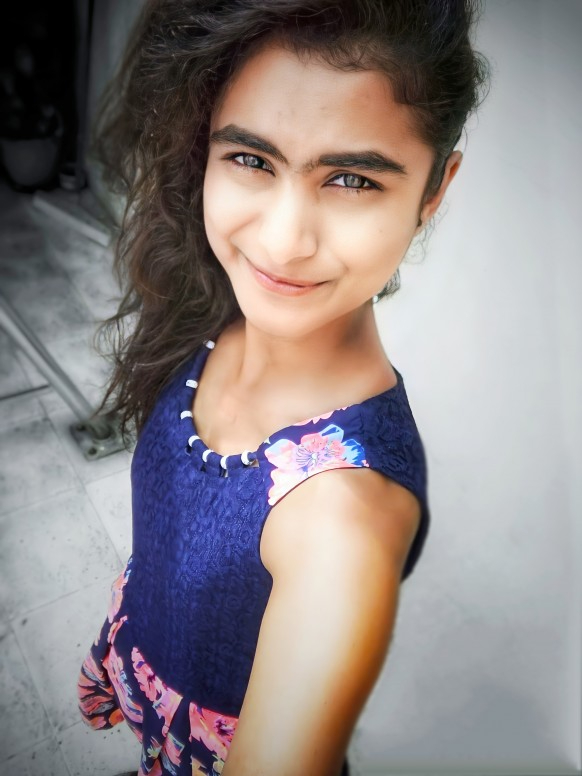 I became a MiFan and MIUIer on 2014 (i.e. 7 Years ago) and from then i am attached to Xiaomi and it's awesome looking innovative products as well as the best ROM i.e. MIUI. My first Xiaomi phone was Redmi Note 4G. I choosed it because of the features it was offering at that time, which was unbeatable and the price was also unbelievable. So, somehow i managed to get it on Flash sales and i was totally amazed when it reached on my hand. That was the first time i also eperienced MIUI ROM, and i was amazed by it and the features included in it.
[P.S. Redmi Note 4G is still working like a charm till today, Thanks to Xiaomi for its quality products and MIUI for amazing experience]
I was totally satisfied by Redmi Note 4G and from then and till now i have never looked on to other brands, Trust me in this. Since then, i'm in love with Xiaomi and it's products and most importantly MIUI. Let me tell you one thing MIUI is the best ROM, one can ever ask for. Till today.. i have used many Xiaomi Phones either it be Mi series phones or Redmi series phones or Poco series phones but unfortunately haven't used Mix series phone, but have some moments with it too..but no encounter with Blackshark series phones till now. Also, i've used many Xiaomi gadgets and products made with love by Xiaomi and its sub-brands, just one line for it... i.e. i love all of them as they are of high quality and lookwise also minimal but very impressive. Never get enough of Xiaomi products.. always wanted to have more and more...
I was also featured in MIUI Global Forum Opening Splash Screen Page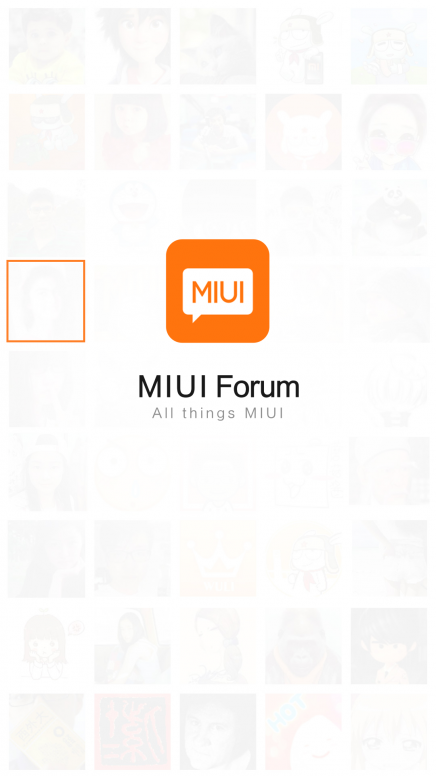 I've been part of MIUI Global Forum and also part of Mi Community from the starting/launch of Mi Community. The experience of using MIUI is great, various Themes, Fonts, Icons, Wallpapers, Ringtones offered in MIUI is just awesome, which makes our phone look new everyday. Plenty of Powerful featues are offered in MIUI which makes the experience amazing. Some of the very useful and notable features are; antivirus scanning, storage management, battery saving, built-in data saver, scrolling screenshot, quick ball navigation, second space, dual apps, power-saving modes, amazing gallery app, swipe gestures for navigation, dark mode, privacy and many many more. The experience and feel of using MIUI is just amazing, can't explain in words. I would heartily recommend MIUI to everyone who want a feature-rich, attractive, unified, and stable software experience, Trust me you won't regret. And, Let me tell you one thing "MIUI IS DOPE" & I just love MIUI!
Once upon a time, MIUI was following me #LUCKY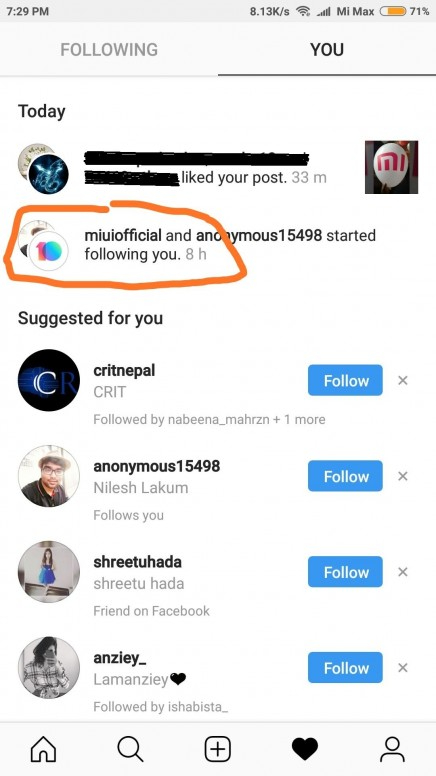 I love Xiaomi because it's the only brand in today's world which is offering Cool, Awesome, Smart yet Innovative and Quality Products (Not limited to only Smartphones) with Top Notch Specs in Honest Pricing i.e. It is offering Innovation for everyone!
Featured in Xiaomi Stories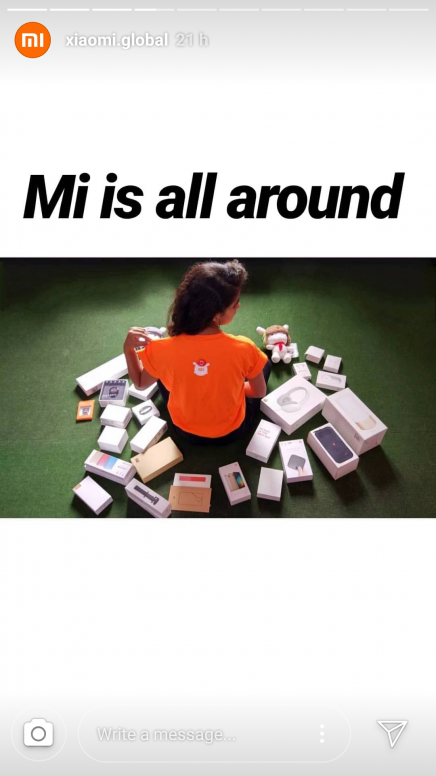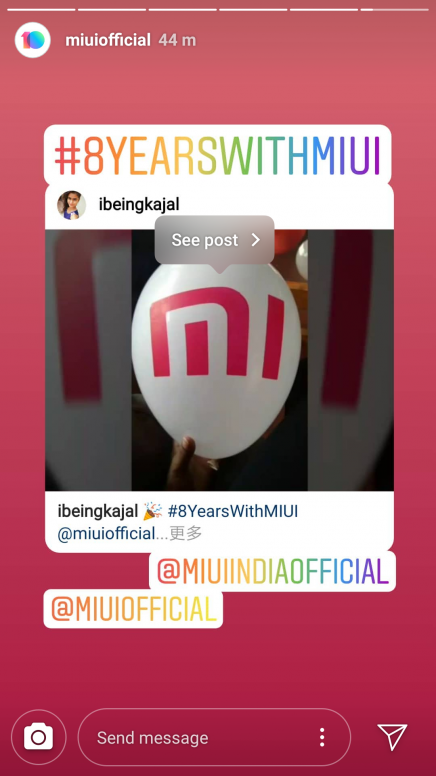 Featured In Xiaomi Lauch Event MiFan Collage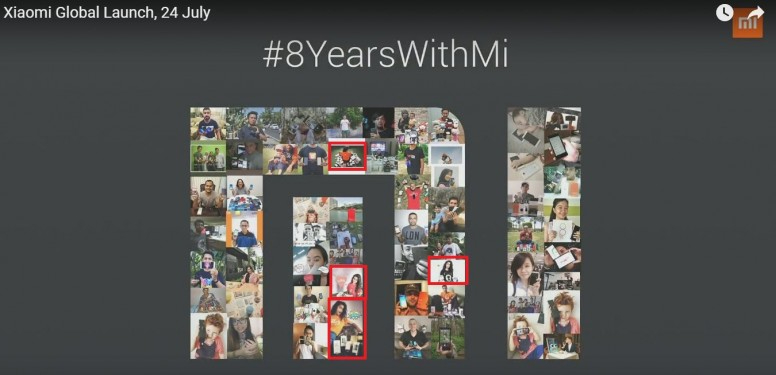 Featured in MiFan Collage in various Platforms
Xiaomi is a company "Born out of Passion" and its Philosophy of Innovation and the vision of providing high-end technology to masses is what i am fond of. And, the main reason why i love Xiaomi is its motto i.e. "Innovation for everyone". Xiaomi has been creating quality products at honest pricing and that is what matters the most to its Fans. And, the best thing about Xiaomi is that it is a user centric company and it always listen and care about its Fans.
Lucky to be 1st Mi HERO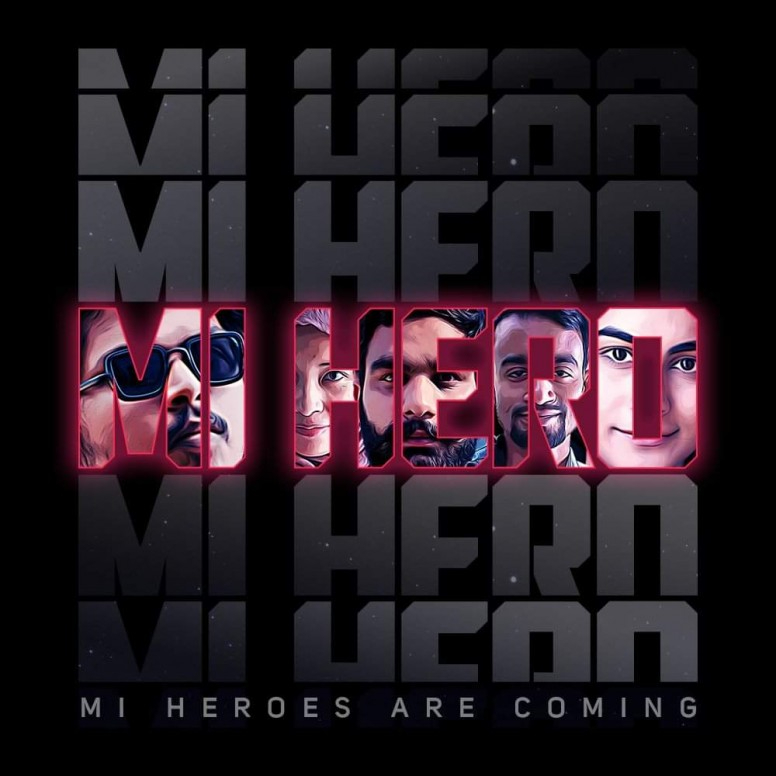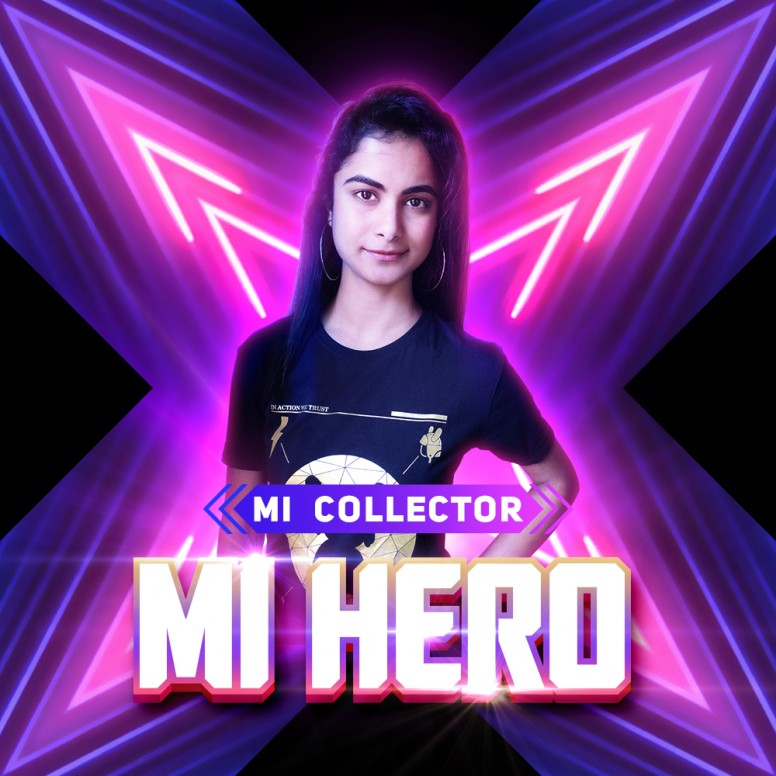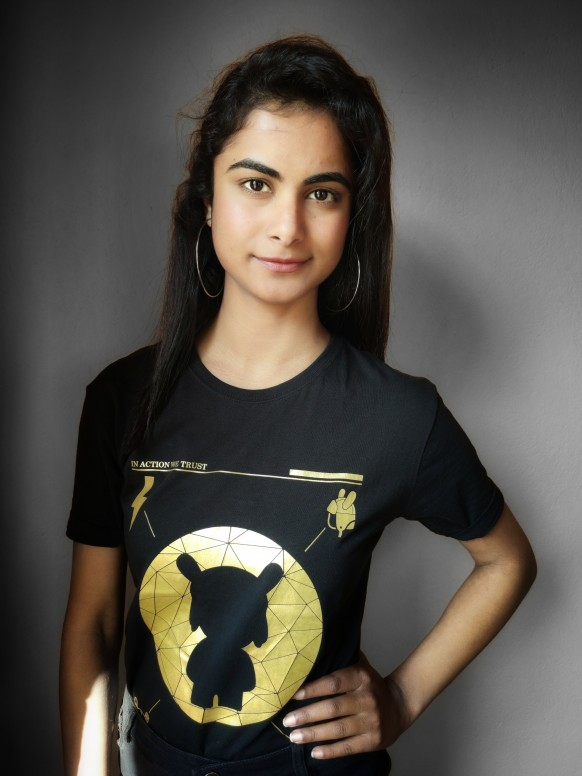 I hope Xiaomi will always succeed & MIUI will always be No.1 to give the best and useful features to its users.
Being a Die-Heart Xiaomi Fan, I believe in Xiaomi and always support Xiaomi.
Hope, Xiaomi will be the No.1 Brand In The World.
With Redmi Note 4G, i did my entry in Xiaomi and was able to taste MIUI and like they say.... Rest is history!
Posing with Xiaomi Products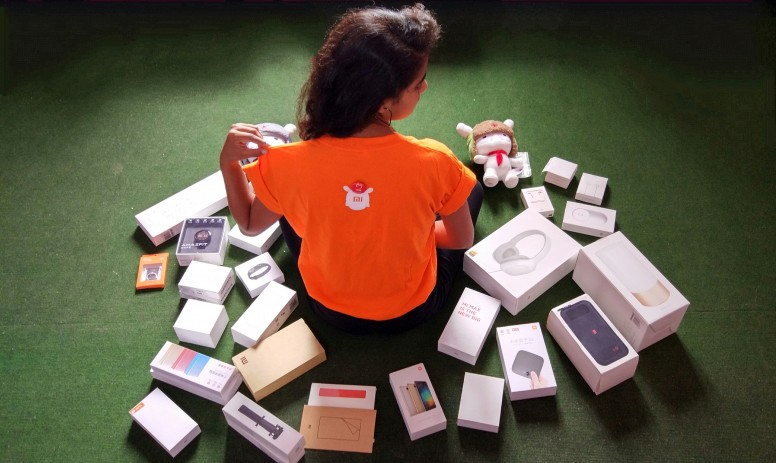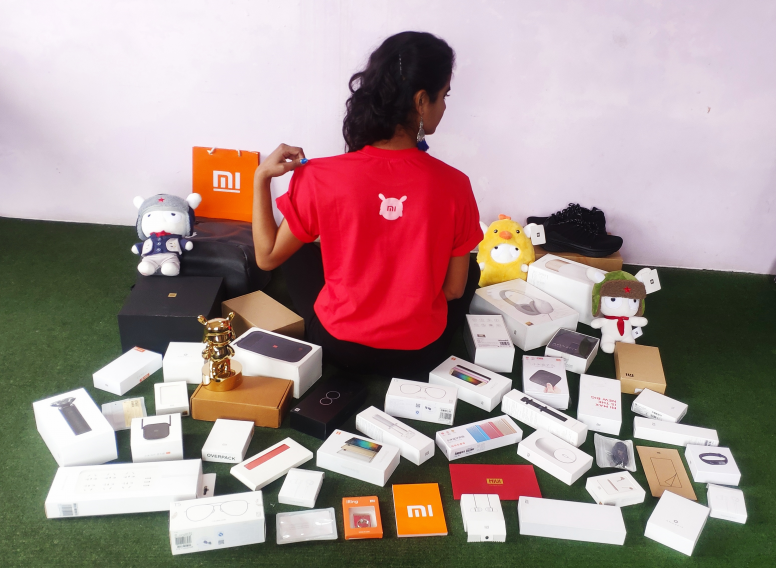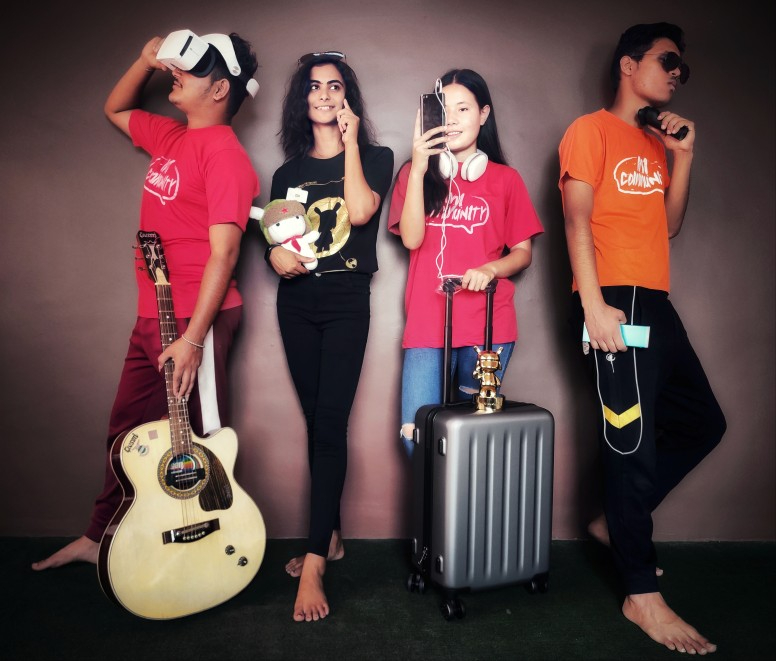 Hope Xiaomi/MIUI will always listen to it's Fans,
Happy and Proud XiaoMi Fan from Nepal!
Xiaomi "Making Quality Products at Affordable Price"!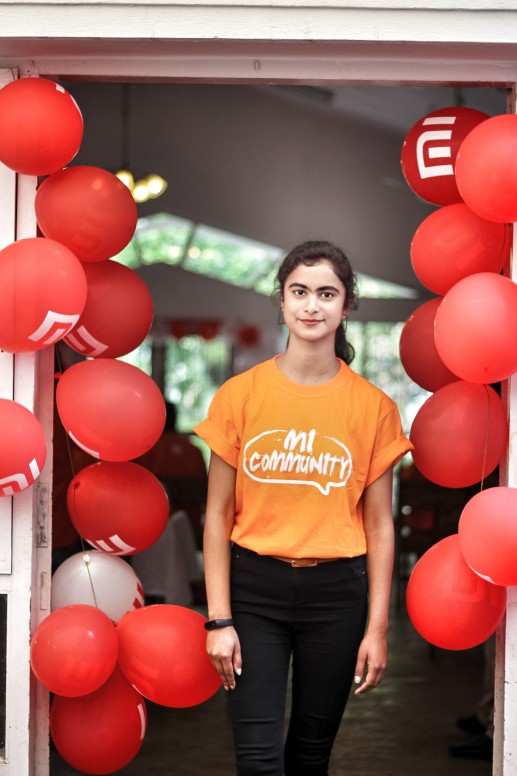 Always believe that something wonderful is about to happen...
#229 Animato
This is my story. 2 years ago an incident changed my life. It made my world upside down. But the impact of that incident lasted for few months only. Because I made it go with my courage and willpower. And today when I look back, I feel proud of myself.
During a family trip to our garden house, I suffered second degree burn injuries while part of my clothes caught fire from a clay stove. I don't want to elaborate the entire incident as that's not something I really want to remember. What I want to keep on my memory is, how I fought that battle.
I was rushed to the hospital immediately that day and got the treatment I needed. It took me 4 months to fully recover from it. But those were my physical injuries that got the healing in 4 months. My real battle started just after that. In the aftermath of that incident, my emotional distress level reached its peak. Every time I used to go in front of mirror, and used to see those scars, everything used to start flashing in front of my eyes. The fear of death, the burn injuries marks and its impact on how my body image changed because of that, grief, anxiety and worry about how people will react when they see my scars - these were my all time companion. I didn't used to go outside, even I wanted to resign from my job. All the time I used ask only one question to myself, "Why me? Why this happened to me?"
But my colleagues and my boss was extremely supportive of me. They gave me liberty to have as much time as I need to get back to normalcy. I won't deny, I was desperate too, to go back to my normal, happy and confident self. I started reading various motivational stories, specially some from the burn survivors. And you know what, through out my journey to mental recovery and overcoming this phase, my Redmi Note 8 Pro was my partner. My phone opened a new window for me. I used to read all the stories on my phone. Listened to motivational music a lot as well.
Slowly I was improving. I started going outside. I changed my clothing style to make the scars less obvious. And this gave me immense confidence too. It's not that I would have been depressed by what people would comment about my scars. But I was more concerned about, no one else, especially my family, should be disturbed for my scars or people's behavior and remarks about it,
I joined back office after 10 months. My colleagues welcomed me with open heart. It felt like everything is like before. Nothing is changed. I am just the same. Last year I was awarded as employee of the year for my over the year performance. I have also started working with an NGO who works for the betterment of burn survivors.
All I wanna say is life can throw various challenges at you at different point time. Some of them can be unpredictable, uncontrollable and terrifying. But never loose hope. Every challenge we successfully conquer serves to strengthen not only our will, but our confidence, and therefore our ability to confront future obstacles.
Be courageous and feel good about yourself. Remember, you are the most beautiful. Start by doing what's necessary; then do what's possible; and suddenly you are doing the impossible.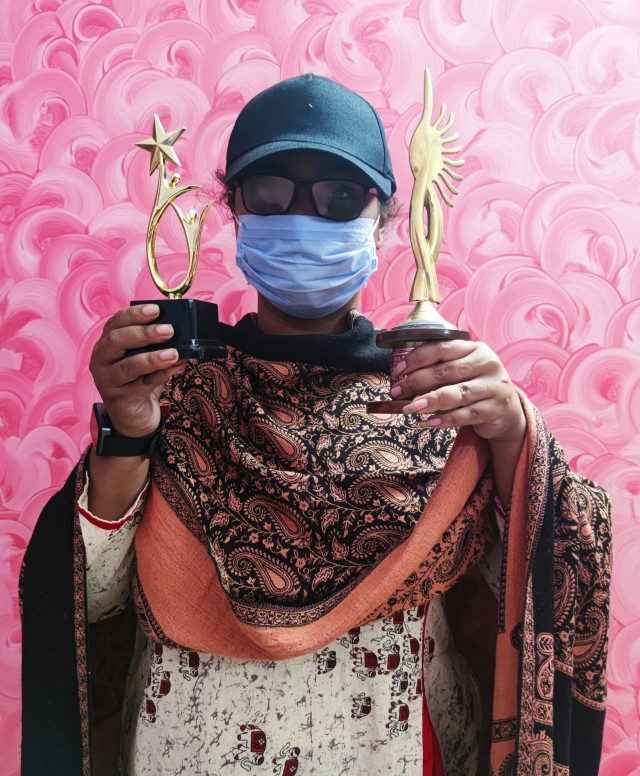 #236 szefo
In such a difficult time as the pandemic, the challenges are extremely difficult, it is impossible to meet friends and family. My challenge was to go on a mission to the Republic of Iraq. Help and rebuild this beautiful country despite the dangers at every step, help us all to ensure and support peace wherever we are.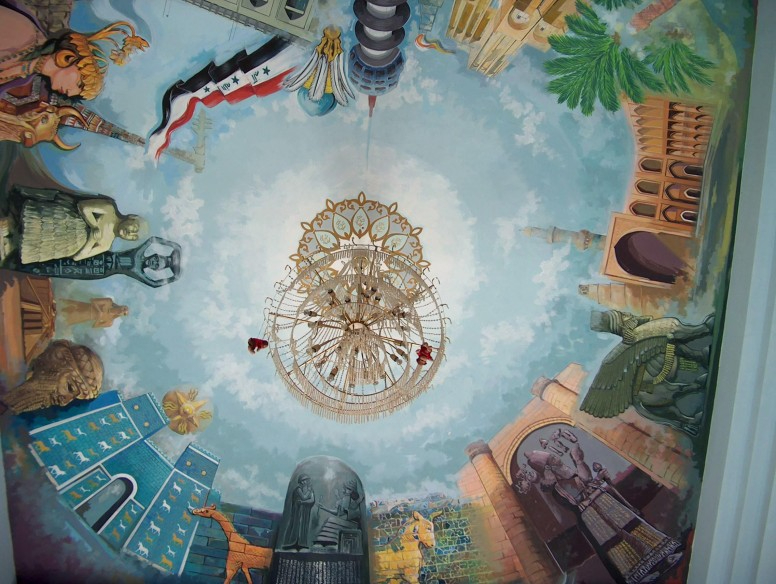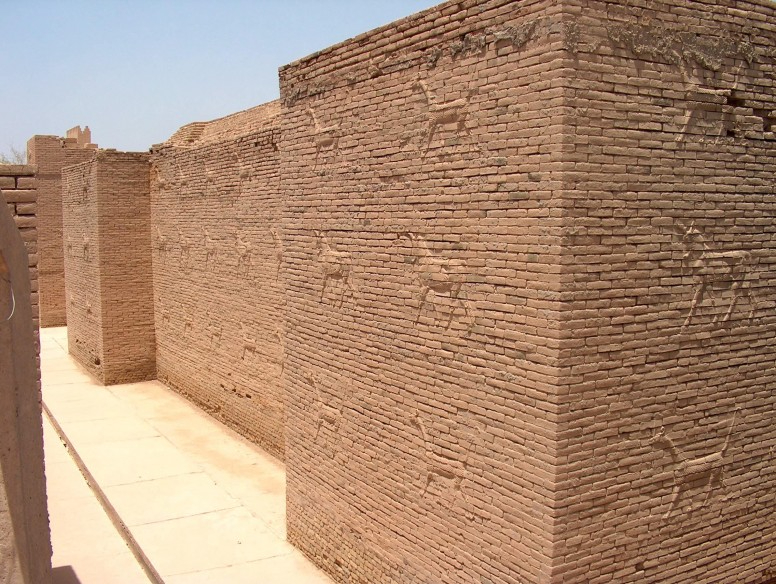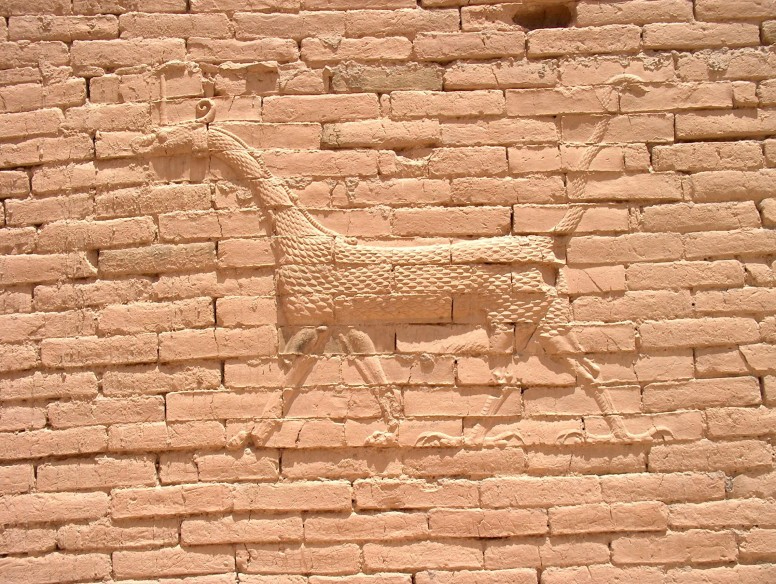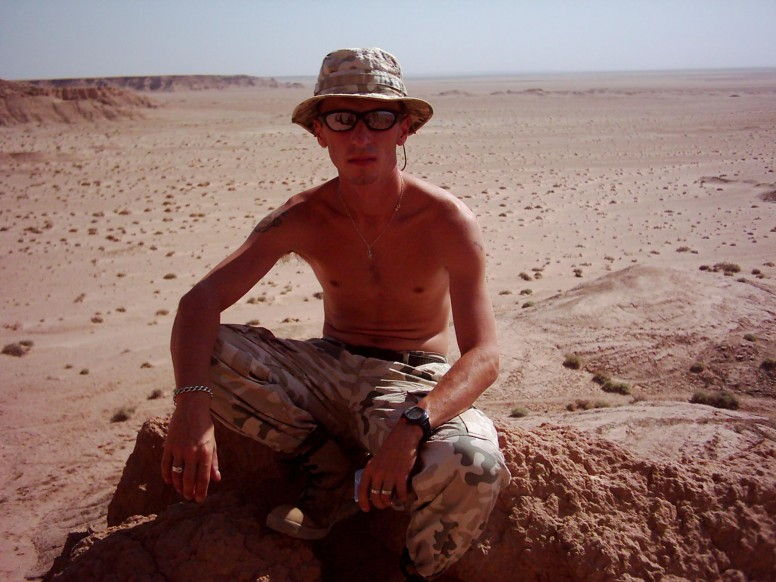 Let's read and vote for the best 3 stories!