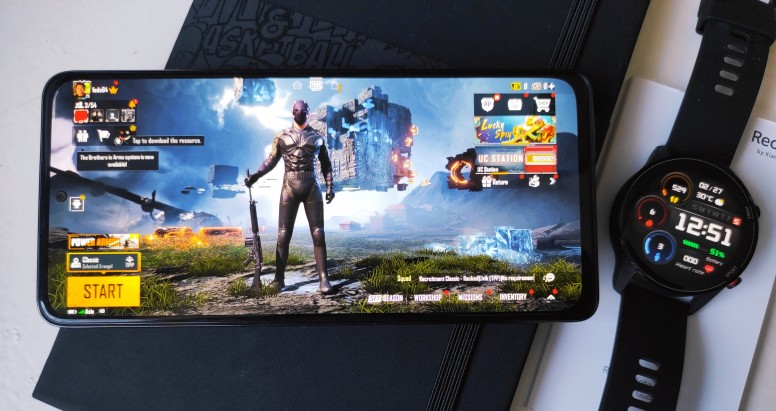 Redmi Note 10 Pro promises to offer an experience like none other. With the bigger, better, brighter, 6.67inch AMOLED display, smoother 120Hz refresh rate, and up to 240Hz touch sampling rate.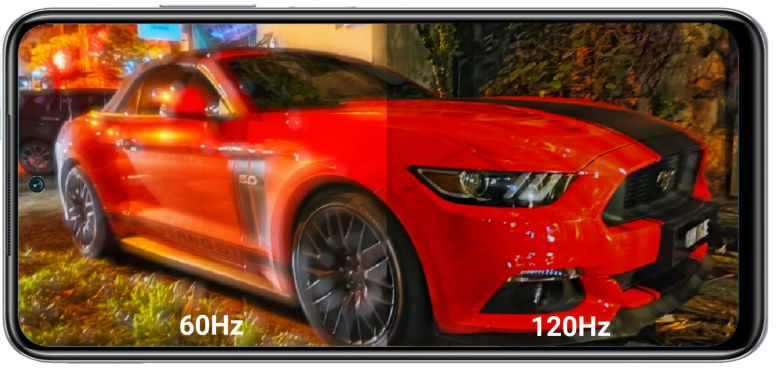 Next as a gamer, our main concern is to reduce the risk of Computer Vision Syndrome symptoms caused by spending prolonged periods in front of a display. Blue light emissions, display flicker, and glare are some of the factors that cause CVS. And Redmi Note 10 Pro comes with an Eye Care Display Certification.
When it comes to gaming, the #TheVoyager108 packs Adreno 618 GPU with Qualcomm's Snapdragon Elite Gaming with Qualcomm Game Jank Reducer, Vulkan 1.1 Graphics Driver, pack with True HDR10 life-like details experience, and anti-cheat extensions included.
The latest mid-premium Qualcomm processor Snapdragon 732G using 8nm process up to 2.3Ghz of challenging speed, hence a smoother and faster gaming experience.
Meanwhile, it comes with Dual Stereo Speakers with a Hi-Res certified 3.5mm audio jack. Listen to it.
I can tell you offhand it simply elevates your gaming experience with the dual stereo speakers.
Redmi Note 10 Pro features a powerful 5020mAh battery for more than 2 days of usage. It's bundled with the 33W Fast Charger in the box to enable Turbo Charging at a tremendous speed.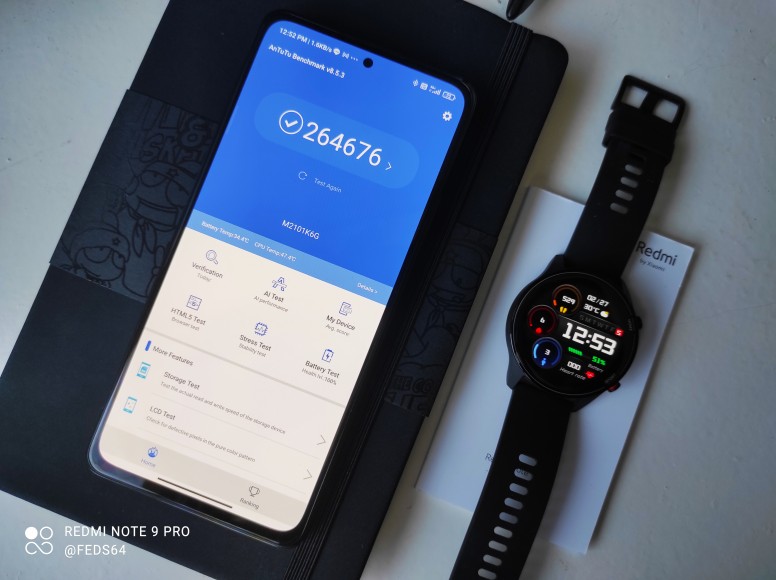 So much of the recap of the features, let's get down to the benchmarking and stress test and put Redmi Note 10 Pro to the challenge.
I ran a few benchmarks and you can check out the results.
---
---
Stress testing is a good way to check the reliability and stability of your smartphone. If your GPU crashes, hangs or produces visual artifacts during the test, it may indicate a reliability or stability problem. If it overheats and shuts down, you may need more cooling. Subsequently, to test graphics capabilities deeper, I use the 3DMark application which focuses on graphics processing capabilities of the CPU and GPU. Redmi Note 10 Pro seems to be dominant and consistent in graphics processing in the Wild Life, Wild Life Stress Test, Wild Life Unlimited, Wild Life Unlimited Stress Test which takes almost an hour to complete all the looping. Testing Sling Shot, Sling Shot Extreme Unlimited and the unsupported API Overhead V.1.2 score where it performs victoriously in the traditional unsupported OpenGL ES 3.0 API which has direct control over GPU acceleration for maximized performance and predictability is 295,301 points and 499,740 for Vulkan API (Vulkan is the new generation, open standard API for high-efficiency access to graphics and compute on modern GPUs) as this effect on the performance of your gameplay.
GFXBench 5.0 is a complete graphics performance analysis with multiple tests. While the high-level tests (Car Chase, Manhattan 3.1, Manhattan) put your device to an intensive graphics performance analysis with game-like content, low-level tests measure specific graphics performance aspects (Driver Overhead 2, ALU 2, Tessellation, Texturing). In order to provide the most suitable performance testing, GFXBench detects the API level supported by your device and runs the relevant high-level tests.
As for my test, the GFXBench's T-Rex, Manhattan, Manhattan 3.1 OpenGL tests recorded 69fps, 35fps, and 25fps respectively. These frame rate values minute as it is, makes a difference as compared to its contender 720G. Redmi Note 10 Pro is respectfully ahead or at par with those in its segment.
Geekbench 5 is a cross-platform benchmark that measures your system's performance with the press of a button. How will your mobile device perform when push comes to crunch? How will it compare to the newest devices on the market? Let's find out with Geekbench 5.
My testing continues on CPU performance using the Geekbench 5 application by simulating daily tasks and real-world applications. This test is designed to measure cellular CPU performance quickly and accurately. Every Geekbench 5 test will measure the full potential of the CPU. In this field, Snapdragon 732G performed very well.
PCMark for Android introduces a fresh approach to benchmarking smartphones and tablets.
It measures the performance and battery life of the device as a complete unit rather than a set of isolated components. And its tests are based on common, everyday tasks instead of abstract algorithms.
Next, to get an idea of ​​the productivity performance of the Redmi Note 10 Pro's processor in completing daily activities, I ran a test using the PCMark application.
From the score attained it was doing fairly average processing in raw processor crunching, except it did remarkably well in Video Editing and Data Manipulation which is helpful for post video editing chores.
Next, we can witness how it handles reading and writing. AndroBench measures the storage performance of your Android devices which provides the benchmarks of Micro and SQLite. The performance is considered good with the implementation of UFS 2.2 and the 6GB LPDDR4X on board my Redmi Note 10 Pro.
Refrain from panicking when you see the following screenshot, as I am here to express and not to impress like the mass. That happens only if you are running 5 others benchmarking apps simultaneously, recording and playing vigorous games for a long time. Anyway, it's a challenge! Let's see how it fares in the real gaming experience.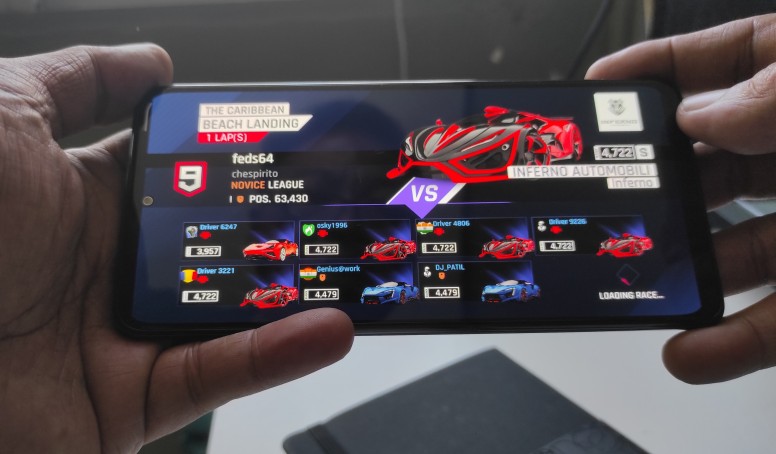 To see the gaming performance, I went on playing PUBG Global and Asphalt 9. Most of these titles are very graphic intensive games drawing the juice and heating up the CPU and GPU. In addition to keeping the harmony of both the CPU and GPU, the Dual copper heatsink attached to the motherboard is employed to facilitate high-speed, lag-free gaming without overheating.
Good gaming experiences hinge on players being able to have a balance between challenge and skill. However, achieving that balance is challenging, so dynamic difficulty adjustment offers the opportunity to provide better gaming experiences through adapting the challenge in the game to suit an individual's capabilities.
PUBG is a highly graphical and intensive game that demands a powerful battery capacity and internal storage. It's always a myth that powerful smartphones are considered the best phone for users to play highly graphical games.
My Experience
Redmi Note 10 Pro offers adequate performance while playing high-end games. The results showed that all the experiments that I have made, I found the game more immersive and more challenging. Whether you are playing Fortnite, PUBG, Asphalt 9 Legend or other top titles, the Redmi Note 10 Pro will deliver you fast and smooth action. Through intelligent networking, up to 240Hz touch screen sampling rate and the 120Hz AMOLED display deliver a whole-device enhancement that will ensure your smartphone always keeps up with you.
Regards,
Feds64
Trending threads:
Rate