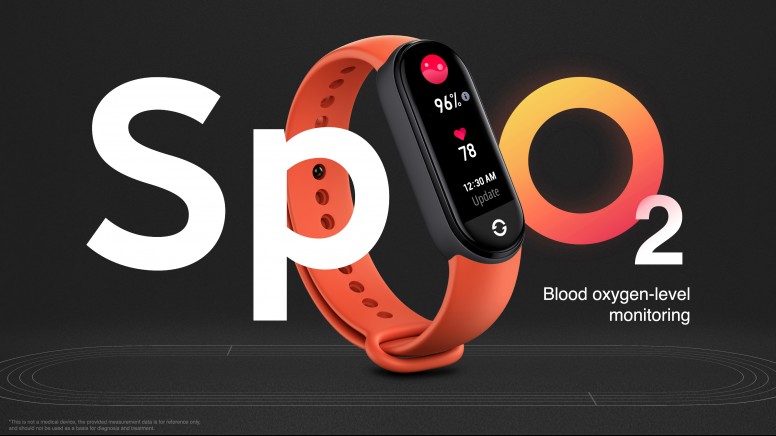 Hello Mi Universe
Your fitness tracker is capable of monitoring all kinds of weird and wonderful things. The problem is keeping track of what, exactly, it all means! SpO2 is just one example of a lesser-understood metric that can provide insight into your health and wellbeing. You've probably seen it in your health app's dashboard, but just what does it mean and what are you supposed to do with that information? We break down exactly what SpO2 measures, what good SpO2 levels look like, and more.
What is SpO2?
Put simply, SpO2 is a measure of blood oxygen saturation. The more oxygen you have in your blood, the higher your SpO2 levels are going to be. Seeing as our bodies need oxygen to survive, we can broadly state that higher SpO2 levels are a good thing. Low levels of blood-oxygen, conversely, can lead to symptoms known as hypoxemia. A normal reading is anything between 95% and 99%.
It is more accurate to say that SpO2 is a measure of hemoglobin. For those that have forgotten their high school biology, hemoglobin are "red blood cells" that contain oxygen and carry it around the body. The body replenishes its oxygen stores naturally through regular breathing. Here, oxygen enters through the mouth and nose, then passes through tiny sacs and blood vessels in the lungs (called alveoli and capillaries) into the blood stream.
How do fitness trackers measure SpO2?
Fitness trackers and other devices called "pulse oximeters" can measure SpO2 levels. These work in a similar manner to wrist-worn heart rate monitors, by shining light of a particular wavelength (usually infrared) through the skin. A highly sensitive photodetector effectively allows the device to "see" the hemoglobin in your blood vessels.
The main difference between a fitness tracker that measures SpO2 and a pulse oximeter, is that the latter is placed on the fingertip. This is the ideal spot to take a reading and that makes these dedicated devices more accurate.
Why should you care how much oxygen is in your blood?
Sleep apnea
. SpO2 can be a useful indicator of sleep apnea. Sleep apnea is a condition that causes a person to wake up intermittently in the night due to difficulty breathing. A device that measures SpO2 as well as movement during sleep can potentially alert them to this problem and allow them to take action.
SpO2 and COVID-19
. COVID-19 is a condition affecting the lungs, meaning difficulty breathing can be an indicator of the virus. Moreover, this can be useful as a tool to see how a person is coping with the virus. Wearable SpO2 monitors can provide a useful early warning sign for complications such as pneumonia.
Altitude training
. When training at altitude, it is more difficult for us to extract the proper amount of oxygen from the air. Oxygen levels at sea-level are typically around 21%, but this can drop to 15% at altitudes of over 3000m. Thus, an SpO2 sensor can help that individual train safely and see the benefits of that training.
Breathing techniques
. Biohackers use a variety of breathing techniques to alter their physiology. The Wim Hof technique is a technique involves taking a series of deep inhalations with very shallow exhalations. After 30 rounds of this, you then take a last deep breath and let it out slowly. Finally, you hold your breath for a further 15-20 seconds. This process saturates the blood with oxygen (which is where the SpO2 reading can come in handy) and drastically reduces carbon dioxide.
Source
Thanks for your time