Seeing lots of "Error Loading Media" while trying to upload image in Facebook, Messenger, Instagram, Whatsapp etc.

not sure where this invalid files are from as I removed all extra files and folder from storage except Android and DCIM including deleted files from Trash.

I also cleared all cache using MIUI Security & Cleaning app but that's not fixing this issue.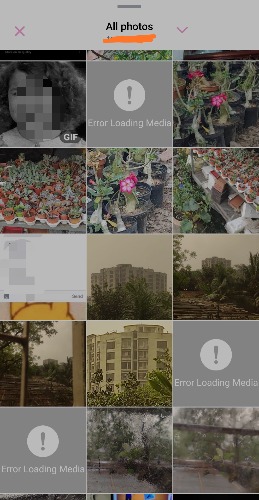 Device Model: Redmi Note 9 Pro Max
MIUI Version: 12.0.3.0 (QJXINXM)
Report ID: 509569041