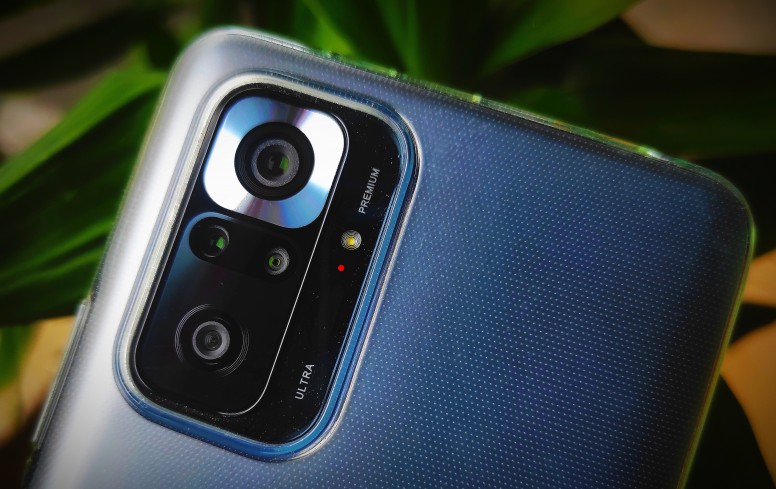 Hey Mi Fans!
After using #The108MPVoyager the #RedmiNote10Pro for a month, I managed to get all the resources using the Quad camera, and it was a tremendous experience and the results are pretty impressive. It's a far-fetched experience from predecessor Redmi Note 9 Pro, from the hardware and software point of view. Cameras are typically one of the main attractions of a smartphone, and in the last couple of years, the advancements in this mobile picture-taking have been tremendous. Let's dwell with me for the next 30 minutes and get a grasp of the thrill!
Fantastic Camera Hardware
Let's recap some of the camera hardware here, the Redmi Note 10 Pro has a quad camera module. The primary camera is a 108MP, 1/1.52″ sensor with an f/1.9 aperture, a 6P lens, and a 2.1μm 9-in-1 Super Pixel size. An 8MP super wide-angle lens with a 118° field of view with a f-stop of ƒ/2.2, a 2MP depth sensor with ƒ/2.4 and the fourth camera is a 5MP auto-focus, tele-macro camera with aperture of ƒ/2.4. The selfie camera comes with a 16MP sensor with an aperture of ƒ/2.45.
Full-Fledged Camera App
The Redmi Note Series has always shook the mainstream users with cameras that seemed too good to be true in a phone. What the average user ignores, however, is the technology behind the camera experience that phones provide and as with so much development, there's a hardware and a software aspect to it. Insider news, Xiaomi has made a tremendous effort on their camera to be in contention, you can have good camera hardware and then on top of that, an amazing software post-processing and functionalities. As an end-user, I am very impressed with the capabilities and post processing to give remarkable results as long as you are creative enough and up to it. Let's get it!
The main key aspect of the 108MP sensor is ISOCELL HM2 packs in 108 million pixels to capture and produce well-defined images with the finest detail. A photo can stay sharp even when zoomed in or cropped, meanwhile it absorbs more light in low-lit settings than smaller sensors, making it a highly ideal solution for those looking to take professional grade photography which I will give the sample. Here are some samples.
Redmi Note 10 Pro features an ultra-high resolution camera which will amaze you with its pixel quality, this is evident when zooming in and cropping your photos. With over 1-billion pixels in a tiny sensor brings out the detailing when you can spot the parabolic dish antenna under the roof in remarkable detail. Primarily, whenever you use the camera it is using the 108MP sensor scale to 12MP, visible is the toggle to 2X zoom despite not having a telephoto lens, which can further be zoomed to 10X digitally which is soft and lacks clarity when the light source is low.
And another sample, the GTR R35 dashing in the rain, you won't expect a better shot with the speed and the rain as a dilution.
In another sample, you can read clearly the signboard.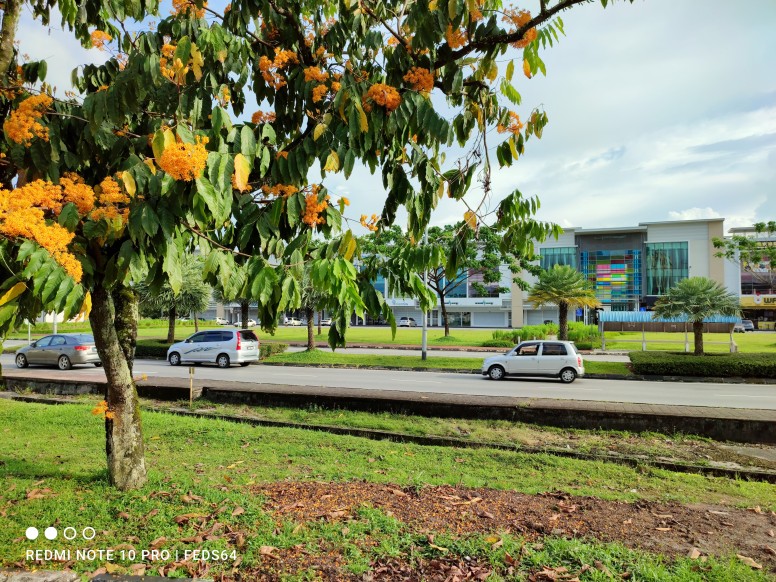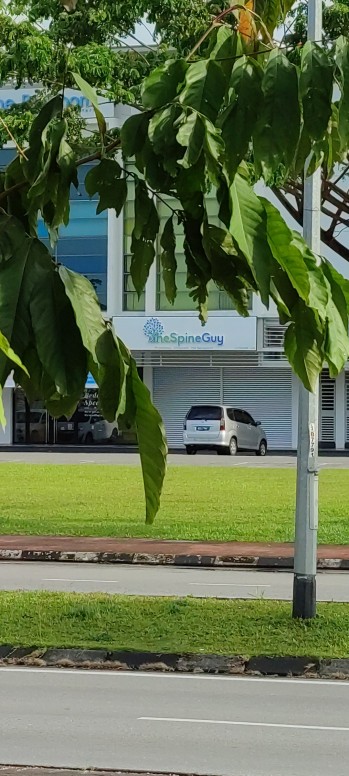 The detail is great even in low-light situations and at night without the Night Mode 2.0 enabled.
Moving on, see how the 8MP super wide-angle sensor makes out.
The Redmi Note 10 Pro uses the Sony IMX355 ultra wide-angle lens. When using the camera app, the 0.6X is in ultra wide-angle mode. Wide-angle lenses often add depth and drama to landscapes, architectural photographs, still-life, and other genres of photography. That is great to provide a very short focus distance, allowing the photographer to get close to the subject and still include the background scene and you could never go wrong with a wide angle shooting while capturing more of the scene in clarity. Not forgetting especially shooting building it does have a fisheye effect, images looking concave that appears distorted, giving it a more abstract yet dynamic aesthetic. Next, we explore the beauty of the minute, macro photography.
Macro photography is all about getting a close-up of smaller subjects. Exploring and seeing more of what is not normally seen. The macro sensor uses a 5MP OmniVision OV5675 sensor and has autofocus with effectiveness to 2cm from the subject. On top of that, it has the capabilities of tele-macro which we will discuss in the next part.
Here are some samples of macro photography.
Another example on the mSATA SSD.
The new feature of tele-macro or super macro, simply makes Redmi Note 10 Pro be more versatile in carrying out our hobbies immensely. This allows you to get the subject closer to the camera, to increase the size of the subject in your photo. A tele macro lens brings distant objects closer, like looking through a telescope. Using a tele macro lens for your close-up shots comes with several advantages over a regular macro lens, that is you get better depth of field, better control of lighting without the shadowing issues, and easier framing and do it at a comfortable distance.
With the Super macro, for the tele-macro you can zoom in, to bring the subject closer compared to normally with a macro lens.
Next, I could amplify the grain of Basmati rice.
So far the result and features amplified that Redmi Note 10 Pro is Ultra Premium mid-ranger. Next, we go through more of the magical and thrilling features.
The Clone features help you create flawless clone photos limited to your own imagination. Once you got a hang of it, create mind-blowing images. Check out some of mine...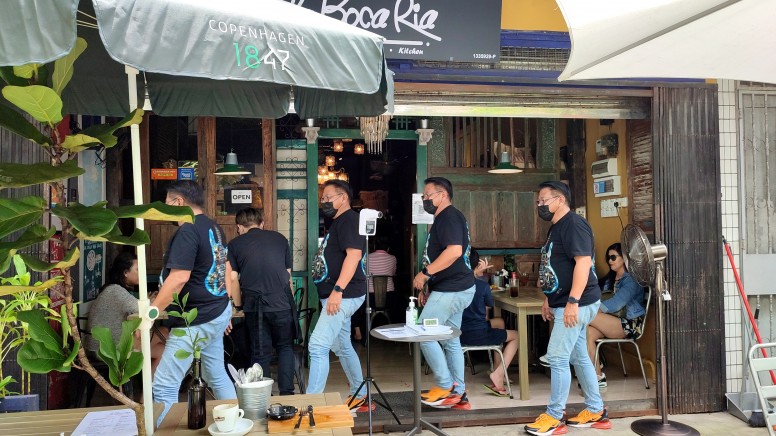 Besides that, you can capture on videos, too…
How to do it?
Launch Camera App
Next, click More and choose Clone
Then Video
Decide how many clones you want in the video clip.
How to do it?
Launch Camera App
Next, click More and choose Clone
Then Freeze Frame
You just keep toggling the record button depending on the number of freezes you want...
A selfie video is a video of one's self. The ubiquitous smartphone encourages people to take videos of everything, including themselves when involved in interesting situations.
How to do it?
Launch Camera App
Next, click Video and choose Selfie
How to do it?
Launch Camera App
Next, click More and choose Slow motion
The Dual-view feature allows you to record both the details of a subject and the context around, displaying the close-up and wide-angle views at the same time. With Dual Video mode you could do your vlogging easily with PIP…
How to do it?
Launch Camera App
Next, click More and choose Dual Video
Time-lapse is a technique in which the frequency at which film frames are captured is much more spread out than the frequency that is used to view the sequence. When played at normal speed, time appears to be moving faster and thus lapsing.
How to do it?
Launch Camera App
Next, click More and choose Time-Lapse
With Redmi Note 10 Pro's 108MP camera, you can capitalize on most of the camera app features. Long Exposure has been made easier with the 108MP Voyager, you can capture a long exposure that produces stunning effects and ethereal quality. All you need is a sturdy tripod and the camera does everything without you having to further adjust to your shutter speed and aperture. Here's a sample shot…
Panoramic photography is a technique of photography, using specialized equipment or software, that captures images with horizontally elongated fields of view.
Redmi Note 10 Pro featured the Night Mode 2.0 for improved night photography. The Night mode 2.0 uses an advanced RAW multi-frame algorithm for crisp and bright images.
Night Mode 2.0 disabled.
Next, let's see how the video performance is…
The Redmi Note 10 Pro captures by default at 1080P@30fps videos with its primary camera. There are three other options, 720@30fps, 1080P@60fps, and 4K@30fps with ultrawide and super macro. Other than that there are Movie frame and Track moving object function.
In 4K@30fps mode
Still, in 4K@30fps mode, you can zoom up to 6X but be sure your hands are steady.
In 1080P@30fps mode
From my observation, with a cloudy day situation, both 1080P and 4K footage look great from a mere mid-ranger. Smoothness, sharpness is superb with very low noise.
As for stabilization, it only works when you enable the Steady video function that only works at 1080P@30fps.
Capture tiny amounts of light, or transform moving lights into magical works of art with #RedmiNote10Pro's long exposure modes! #LiveToCreate #108MPVoyager
How to do it?
Launch Camera App
Next, click More and choose Long exposure
Choose Light painting
Then use your creativity and imagination…
Next, check out the Portrait Mode…
Redmi Note 10 Pro comes with a dedicated depth sensor to better track the depth in a particular scene and apply the software bokeh accordingly.
The 16MP selfie suffices the spec, taking a vibrant with good details, great colors and contrast is fabulous. If you prefer you can use the Time burst, Movie frame and Palm shutter for tripod taking.
What do I think of the Camera Experience? Well, I would say it's remarkable. Why? I had two full days, with a checklist of using all the features and which sensor does the work for which task. Fascinating experience I would say. Coming for a mid-ranger bundled with a perfect main shooter the 108MP Voyager. I don't mind it's HM2 sensor, but what's important here is that it does the job well with distinction. Given the chance, I love the experience I got from it for such a price bracket. Yes, simply awesome. Signing off Felix aka feds64 from ifelixit...
Trending threads:
Rate