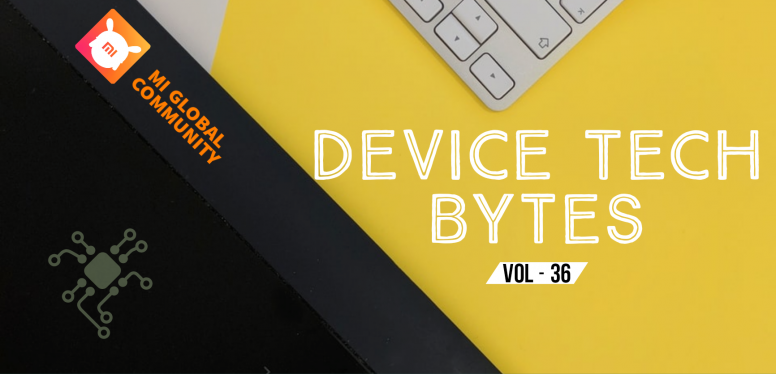 Hey Mi Fans,
Wassup,
Hope everone is happy and chill..!
"All About Encryption" ...! Before we can describe anything about the kinds of encryption, we have to know what encryption is in layman's terms.
Encryption: According to Wikipedia, Encryption is simply the process of encoding data. That's true, but does it end there? If you say "yes", then you are wrong. But, I don't think anybody said "yes". So, there is a lot more to encryption- How is the information encrypted? Is the encryption based on mathematical equations or the complex theories of physics?

You probably are wondering: What? Physics in encryption? Yes, precisely speaking Quantum Mechanics. I will tell you about that.
Talking about the kinds of Encryption:
Broadly, Encryption is divided into 2 parts(You won't find this on the internet):
1. Classical Encryption
2. Quantum Encryption
Quantum Encryption is an individual kind of encryption, but Classical Encryption is further classified into 2 types:
1. Asymmetric (Public-Private Key Encryption)
2. Symmetric
Let's see them in a little detail(not more than little, because it is well described in the classical internet we use, yes correct, there is something called the Quantum Internet as well).
Asymmetric Classical Encryption:

Let us understand this with an example. Suppose, you are the Head of the Data Science team of a reputed organization and you have Data Scientists working under you on different kinds of industrial data. You wish to get that data from all of them without technical leakage. You provide Public Keys to all the Data Scientists, using which they would encrypt their information and data and send it to you, where you would be using a Private Key(only known to you) to decrypt the data sent over to you. In this manner, we are therefore using 2 keys- Public and Private to encrypt and decrypt the message respectively, without any technical leakage(unless it's hacked). So it is very secure. But, there is a pitfall to it- The Computational Time of validation of the keys between the public and the private counterparts is pretty high and thus, time-consuming.
For this, comes another kind of Encryption(Less safe, but faster):
Symmetric Classical Encryption: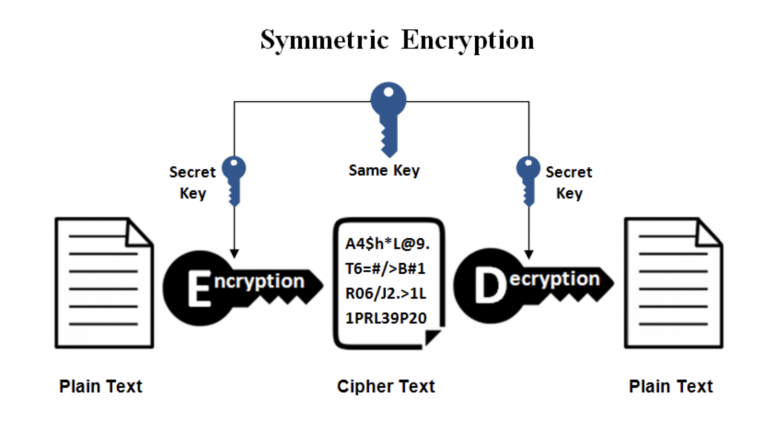 This Encryption uses just one key for both Encryption and Decryption. So, it is fast and used for Bulk Data Transfers. But don't you think it's less secure, because if we can crack the key we will get access to both the encrypted and decrypted data, and hackers are sitting to do this only. Yes, precisely it's much less secure.
What is the solution then..?
We use something called the "SSL/TSL Handshake". What's that? Ohh, you don't need to overthink this. This is not something very complex. It is just the term used in every Digital Certificate for using both Symmetric and Asymmetric Encryption. What? Both? Yes, both. But how? Let's keep it brief in this article. When we are first logging into a website, we use Asymmetric Encryption to secure the establishment of a connection between the client(user) and the source website. Once the connection is set up, the bulk information is exchanged using Symmetric Encryption as the user becomes a known client to the website and the connection has already been secured at first using Asymmetric Encryption.
Okay, enough small talks on Classical Encryption, which uses mathematical algorithms to encrypt and decrypt messages. Now, let us expand our knowledge horizon to something beyond this, something the world has never seen before but will be seeing in the next decade probably- Quantum Cryptography. Since I am trying to explain this thing to all my audience, I will keep this thing limited to the theory and the basic idea of what Quantum Cryptography is and the difference between Quantum Encryption and Classical Encryption.
Quantum Encryption:
Quantum Encryption replaces all practical mathematical encryption algorithms with a theoretical concept and practical(but, based on hundreds of assumptions)- Quantum Mechanics. What we would do is Entangle Photons(Basic particle of light) between the source and the receiver. If you don't know about Entanglement or Superposition.The photons should be in a Superposition state of 0 and 1. Achieving this is pretty easy, polarizing the photons. But, the major challenge here lies in the fact that keeping the Entanglement intact for long-distance communication is tough. The Entanglement seems to get disrupted at a very short distance making long-distance communication almost impossible.
Do you want to know the most interesting part of Quantum Encryption? If it is Yes, continue reading.
Quantum Encryption is Unhackable. What? You probably are wondering if that's not true. But, it is true. Information is sent using Entangled Polarized Photons. If anybody from outside tries to break into the encrypted photons, it changes the state of polarization of the photon instantly and the message is lost.
So, it is very secure, isn't it? Yes, it is, but again a pitfall, and this time a very dangerous one. If Quantum Encryption at full phase is put to use before changing all the standard encryptions, the doom on the planet will be just achieved in a matter of hours. Quantum Computing has the power to break into Classical Encryption within hours, even Nuclear Bombs. With this, I conclude a very brief introduction to Quantum Cryptography. Questions are probably there: How can we transfer the photons? Can we use satellites to send Quantum Information? How can the Entanglement be achieved practically? My next thread will be on that: Quantum Networks and Quantum Internet.
If you find this thread interesting, do like and comment and please follow me.
If anybody is interested to learn more about Quantum Cryptography, do write it down in the comments below.
Rate