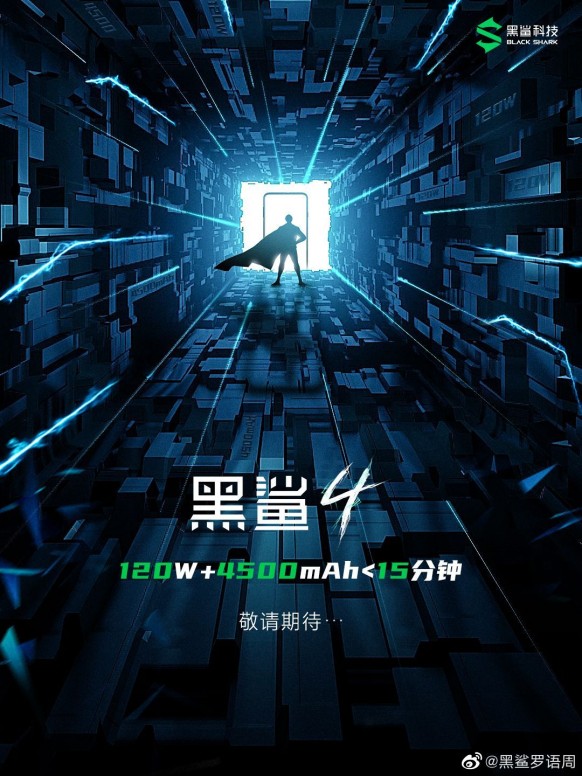 Dear Mi Fan's Greetings
At present, the Black Shark 4 has obtained the network license, and at the same time, there is a new Black Shark machine that has obtained the network license. The former uses the Snapdragon 888 flagship processor, and the latter uses the Snapdragon 870 processor.

In addition, the new Black Shark is expected to use LPDDR5 memory, UFS 3.1 flash memory and a high refresh rate screen. Of course, as a gaming phone, the new Black Shark is bound to bring new upgrades to the gaming experience.

Previously, Black Shark designed the physical mechanical buttons inside the phone body for the first time on the Black Shark 3 Pro, which was integrated with the phone body to bring players the best control experience.



Luo Yuzhou said that in 2021, Black Shark will launch a new gaming mobile phone product equipped with the latest Qualcomm Snapdragon 888 5G mobile platform. In addition to top performance, the new product will also bring players more breakthrough game technology innovations. To provide a better product experience for the majority of mobile game players.

Luo Yuzhou emphasized that as a leader in the gaming mobile phone market, Black Shark has always adhered to our original intentions, only to create mobile products with the strongest gaming experience.


Let do a small poll here


Who would you choose for the game phone released this year?
Black Shark 4
Red Devils 6
ROG gaming phone 5
Savior Gaming Phone 2 Pro
None of the above

Feel free do drop a vote there thank again!



Via ✝️ Kindly Don't Forget To Follow ▲Paddyman