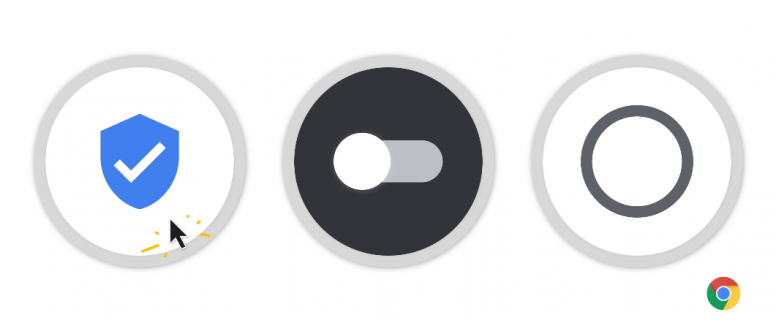 Hey Mi Fans...!
Wassup guys..!
Biometric Authentication combines privacy with convenience, allowing you to feel your smartphone more secure with a hassle-free, semi-automated procedure. Soon, iPhone and iPad users will have a new use for their devices' Face ID or Touch ID: the incognito tabs they open when using Chrome.
What you need to know...?
With the release of the newest Chrome 89 beta for iOS, some users can protect their incognito tabs behind a Face ID (face) or a Touch ID (fingerprint) verification (Source). Until the device knows it is actually you, the tabs will appear blurred. To activate the new feature, you simply go to Settings, Privacy and there you'll find the option "Lock Incognito Tabs when you Close Chrome".
For now this is in the browser's public beta channel, but it's a clear sign that Google is working on it for a stable release. On iOS, the beta testing is done through an application called TestFlight and,
as you can see here
, the program for Chrome Beta is full at the moment.
Face ID vs Face Recognition on Android..!
Face ID is more secure than Face Unlock. Why? The "TrueDepth System" shoots 30,000 infrared dots at your face, allowing the iPhone or the iPad to create and store a face map with all the details on your face. Every time the screen awakes, it maps your face and compares it to the one it was created during the initial process. Since it has "depth information", it cannot be fooled, for example, with a simple photograph.
The traditional Face Recognition on Android devices uses the front facing camera and an algorithm that recognizes your face in 2D. No special sensors are needed, just the camera you also use for selfies or videos. Face ID is fast, but Face Unlock is faster. Original Equipment Manufacturers (OEMs) went with convenience over security. Google, for example, being the exception with the Pixel 4 Series.
And specifically about the Incognito Mode, also know that it's not 100% untraceable. In June, 2020,
Google was sued for tracking users
. Yes, you guessed it, even those who were using the Incognito Mode in Chrome. Bonus reading points:
Wired published an article
about how "Incognito Mode May Not Work the Way You Think It Does".
Think beyond unlocking the device..!
But be it Face Unlock or the Fingerprint scanner, looking at future implementations of Biometric Authentication, rooted within the apps, where do you feel it can be useful? Or, to put it bluntly.
Where do you want the Biometric Authentication to be used inside an app or MIUI?
It's easy to play devil's advocate and think no one should have so much information to hide. However, this conversation is about privacy and the control you have over your phone. Assuming you are a responsible user and that what you do is legal, it's about your phone being a secure piece of hardware. Your information should be for your eyes and for those of whom you choose to share it with.
We all are ears to hear you..!
Share your views below..?