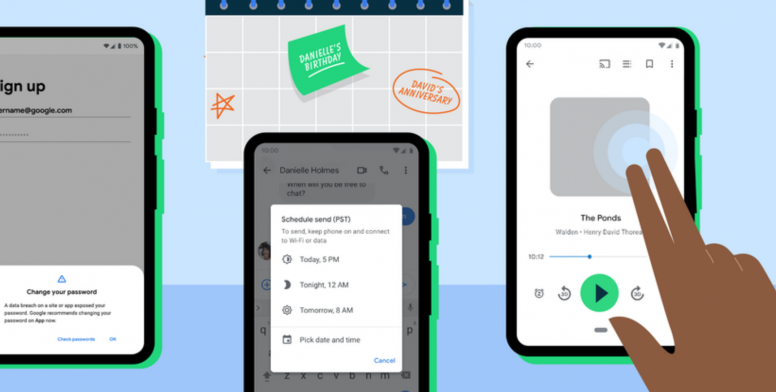 Hello Mi Lovers,
Greetings from Mi Community Bangladesh Tech Team. Google just announced it's rolling out updates to six different Android apps, from the TalkBack screen reader to Android Auto. The updates add useful new features, like the ability to schedule when a text message will be sent in the Messages app. Google Maps is also receiving an update of its own that adds a true dark mode throughout the entire app, not just when you're using navigation.
1. Keep your accounts safe with Password Checkup on Android :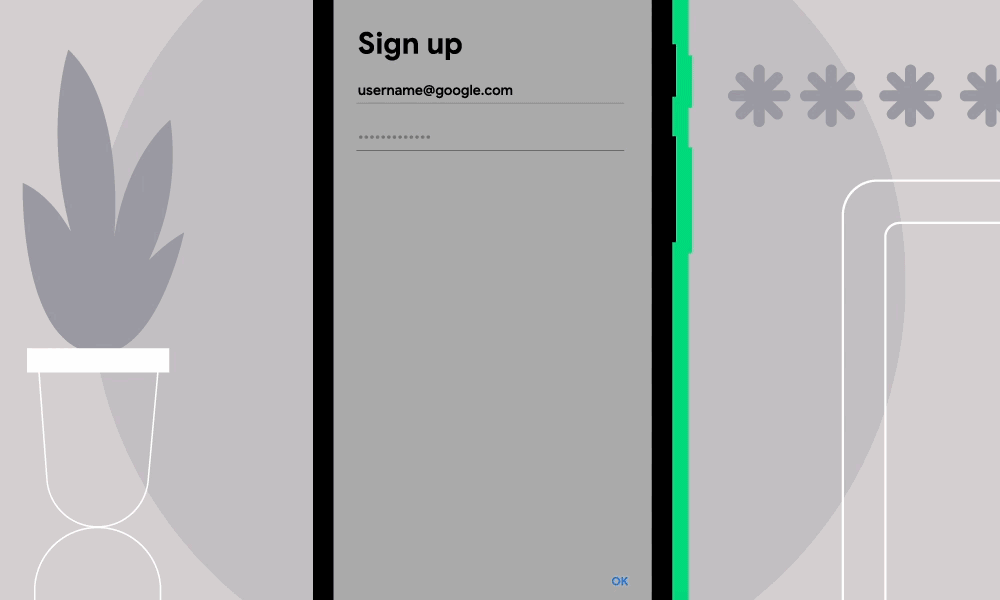 On Android, you can save passwords to your Google account, making it quicker and easier to sign into your apps and services using Autofill. Your login credentials are one of your first lines of defense against intruders, so we've integrated Password Checkup into devices running Android 9 and above.

2. Use schedule send in Messages to write a text now and send it later :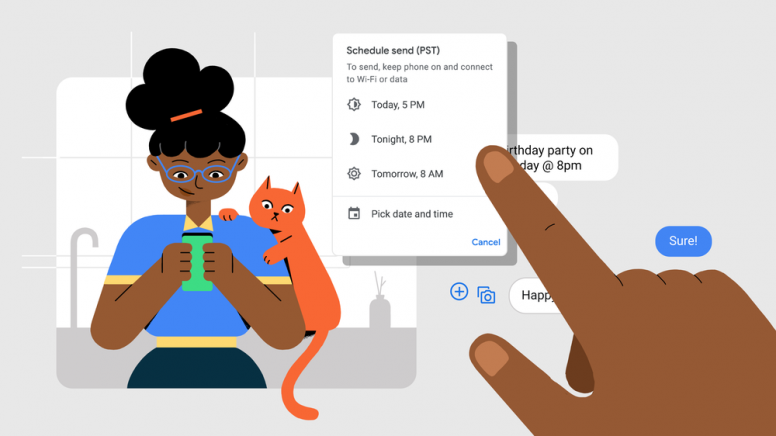 Over half a billion people across the world use Messages to seamlessly and safely connect with family, friends and others every month. To continue improving the way you communicate and help you stay in touch, we're starting to roll out schedule send in Messages for phones running Android 7 and newer.

3. No need to look at your screen, with TalkBack :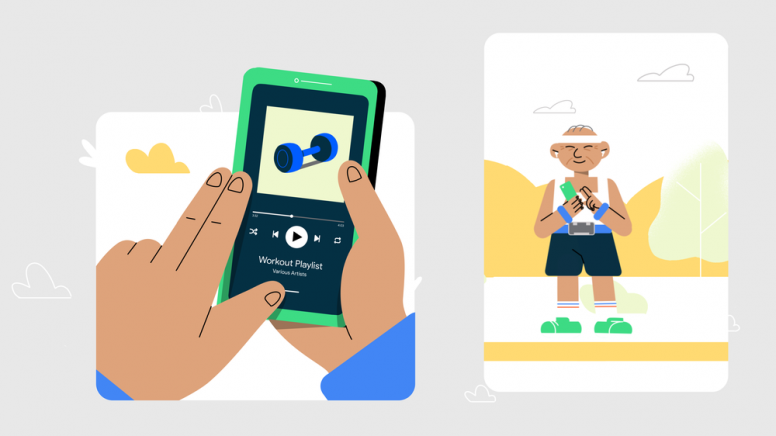 For those who are blind or have trouble seeing the display, the new version of TalkBack, Android's screen reader, is now available. Using spoken feedback and gestures, TalkBack makes Android even more accessible and opens up a full phone experience without needing to look at your screen.

4. Get more done hands-free with Google Assistant :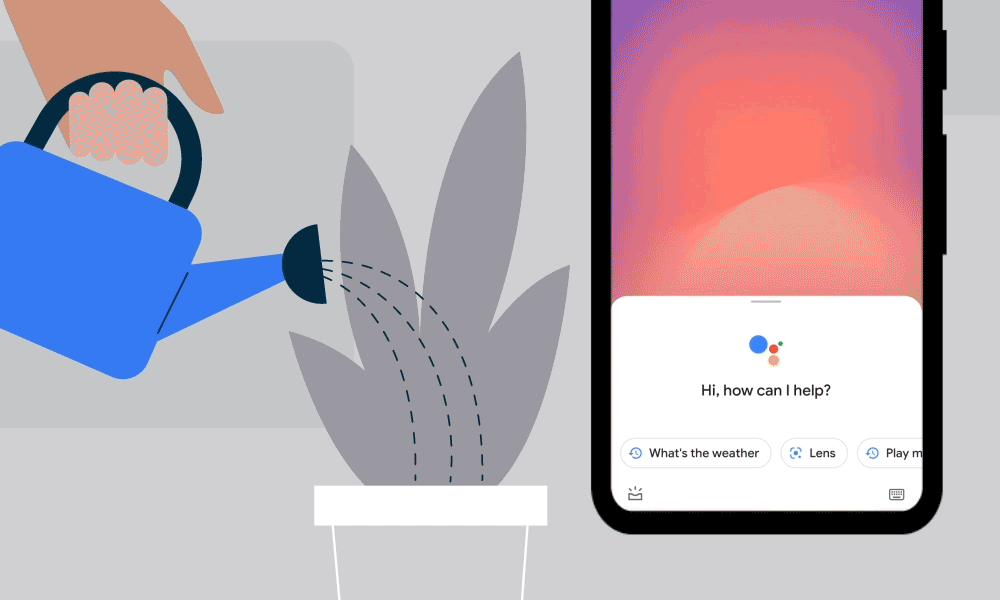 Assistant now works better even when your phone is locked or across the room with new cards that can be read with just a glance. Just say "Hey Google, set an alarm" or "Hey Google, play pop music on Spotify." To get the most out of Assistant when your phone is locked, simply turn on Lock Screen Personal Results in Assistant setting and say "Hey Google '' to send text messages and make calls.

5. Come to the dark side with dark theme in Google Maps :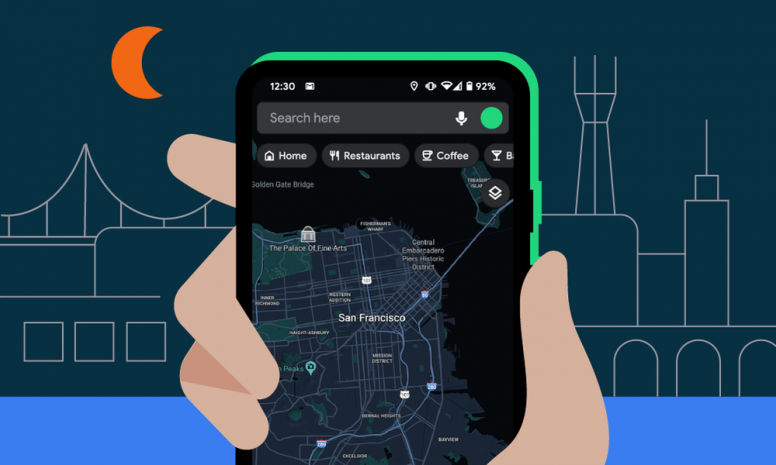 With dark theme in Google Maps soon expanding to all Android users globally, you can give your eyes a much-needed break and save on battery life. Simply head to your Settings, tap on Theme and then on "Always in Dark Theme" to lower the lights when you're navigating, exploring, or getting things done with Maps.

6. A better drive with Android Auto :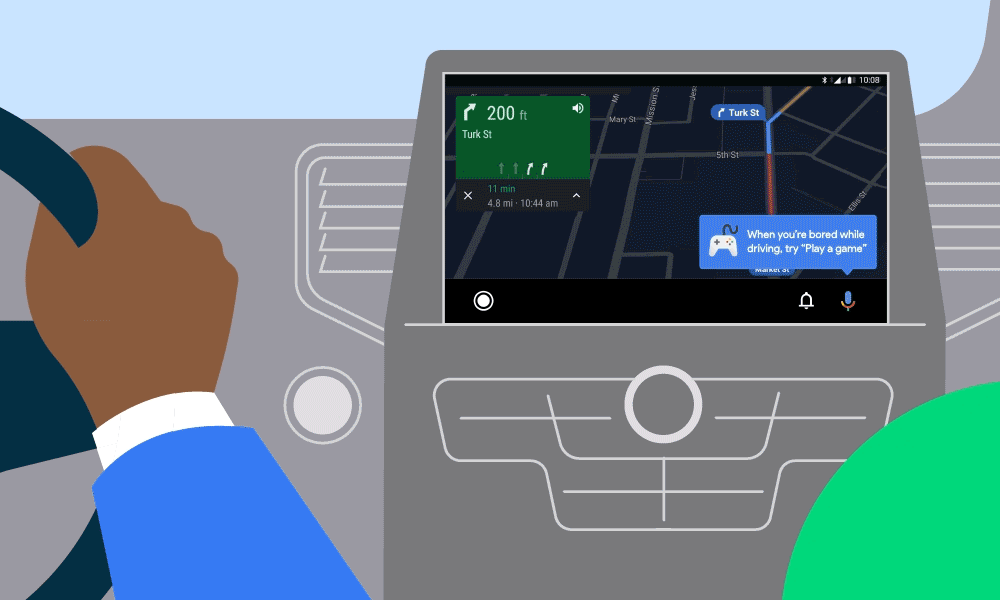 Android Auto's new features help you enjoy the drive more. With custom wallpapers, you can now select from a variety of car-inspired backgrounds to personalize your car display. For longer drives, you and your passengers can stay entertained with voice-activated games like trivia and "Jeopardy!" Just say, "Hey Google, play a game" to get started.


These Android Auto features will be available in the coming days on phones running Android 6.0 or above.
Source :
1