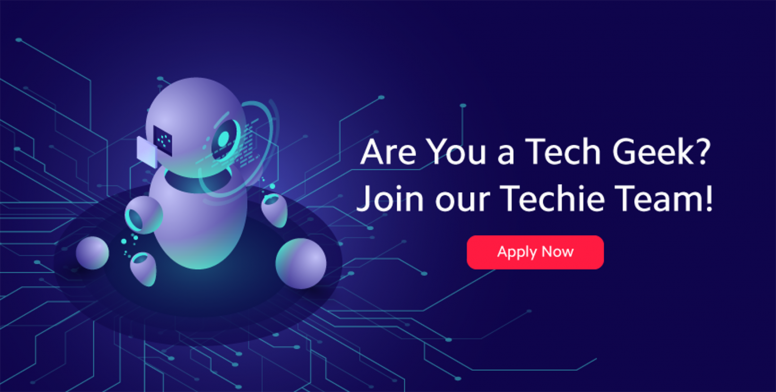 Hello Mi Lovers,
Hope you're safe and well! With your tremendous support, Mi Community Bangladesh is growing fast. In order to make it bigger and bigger, we need some talented writers and contributors. And to serve the purpose of this objective, we are calling all the Tech Enthusiasts and Tech lovers to join our Techie Team and to contribute in making Mi Community a better place for all the Mi Fans.


About Techie Team:
Techie Team is a distinguished team that will mostly concentrate on sharing information about the latest technology and also news happening every day. We highly encourage Techie Team members to create original articles informing our Mi Fans of the hot news in tech-related fields.

Basic Criteria To Become a Techie:
Love browsing tech-related websites and reading the latest tech news
Each member is required to prepare and post 10 threads per month.
At least 1 original thread per week related to Tech that is unique; such as What are the exclusive features that you have in your Mi Phone?
Users are encouraged to include news and information about Mi, wherever possible
To be eligible for this recruitment, the user will have to post a minimum of 5 threads in the Tech Section before applying. (Don't worry if you haven't posted 5, you still have time to post it and become eligible for the recruitment)
Techie Team members should actively engage with the Mi Fans who replies in their thread

In every thread, there should be images accompanying the thread

Threads that are posted cannot be simply copy-pasted, there has to be some form of value addition in it

Topics to be covered by A Techie but not limited to:
How to apply?
Reply to the thread with the below details,
Mention the model of your current device

Why do you want to join the Techie Team?

Have you ever written a tech article or a blog, please do share the link

In your opinion, what is the best writing category type you are familiar with or can work with?

How much time you can spend with us on growing Mi Community Bangladesh?

Benefits:
Close working relationship with Mi Community Admin/Team and Moderators

Priority to join Mi Community official events like Fan Meetup and more

Promotion to higher management level i.e. Moderator

Incentives include Community Points

Deadline:
Apply by February 28, 2021 (GMT+6)

Result Announcement:
Selected applicants will be informed through PM by March 01, 2021 (GMT+6)

Important Note:
If you are already in any Special Team on in Mi Community, you need to leave it so that you are able to better commit your time to the section and to best serve our Mi Community.

Once you are selected, you are not allowed to switch the teams before 3 months.

Apply now!