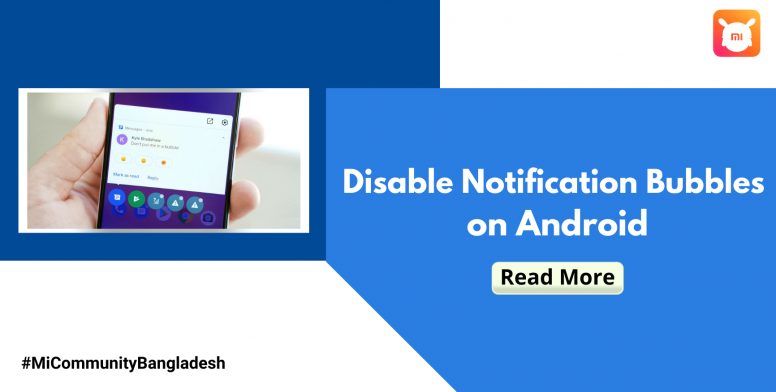 Dear User
Hope you are fine. The notification "Bubble" is a feature introduced in Android 11 that works like Facebook Messenger's "Chat Heads." Conversations can be popped-out into windows that overlay your current activity. If you don't want to use Bubbles, it can be disabled. Let' see how to disable it.

Disable Bubbles Entirely
If you'd rather disable the notification Bubbles for all apps, you can do this.

Go to Settings
Select "Apps and Notifications."
Next, tap "Notifications."
In the top section, tap "Bubbles."
Toggle Off the switch. (Allow Appa to show Bubbles.)
Now, no apps will be able to use Bubbles. You can return to this screen any time to re-enable the Bubbles feature.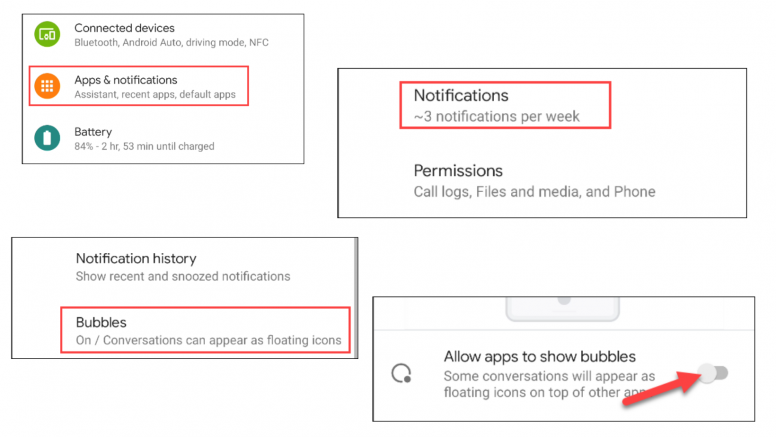 Disable Bubbles for Specific Apps
Go to Settings
Select "Apps and Notifications."
At the top of the screen, select "See all (00) Apps,"
Tap the app you don't want to use Bubbles.
Select "Notifications."
Finally, tap "Bubbles."
Switch the setting to "Nothing Can Bubble."
Now, whenever you receive a new message in that app, you'll no longer see a Bubble.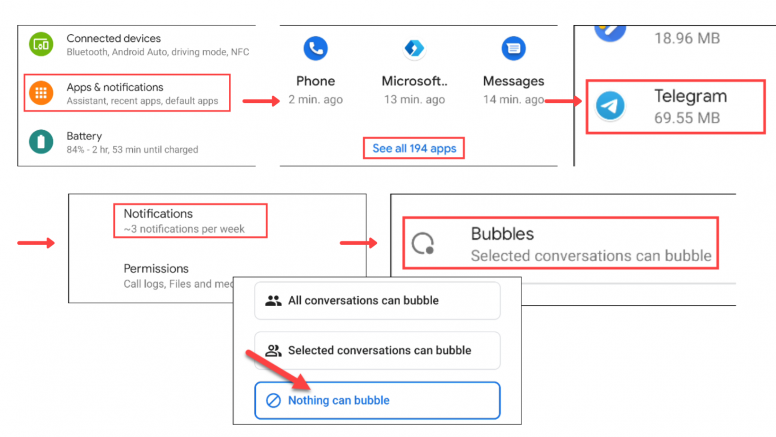 Disable Bubbles for Specific Conversations
When an app supports Bubbles, you'll see a little icon in the bottom-right corner of the notification. Tap it to move the conversation to a floating window.
Tap "Manage" under the pop-up window.
This opens a context menu of options for the app. Tap "Don't Bubble Conversation" to disable Bubbles for this specific conversation.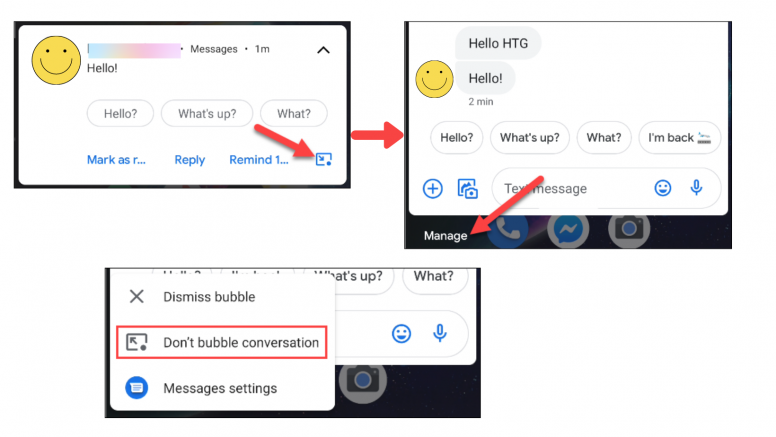 Is it helpful for you?
Special thanks to admin - mnnahid Bhai for guidance, assistance, and most of all - always support us to be the best of ourselves.
Special thanks to our sMod rayhanh Bhai for help create this post.
Also thanks to All s/Mod for the continuous support!
The country's largest tech Community Mi Community Bangladesh is the hanging out place for all the Bangladeshi Mi Fans. Here we share the latest news and happenings about Xiaomi in Bangladesh. All official product launch announcements, sales updates, event registrations, and other news and conversations related to t Xiaomi Bangladesh are also published on this platform. More importantly, this is where we can interact with like-minded Mi Fans like you!
Download The Mi Community App

Coronavirus (COVID-19) Advisory:
Use a face-mask as much as possible.

Using Dettol / Savlon when doing laundry.

Using gloves when you're going to the market / super shop.

Clean children's toys, kitchen utensils, dining tables, chairs, etc.

Use the sanitizer and tissue to clean Home or office door locks and handles and then use.