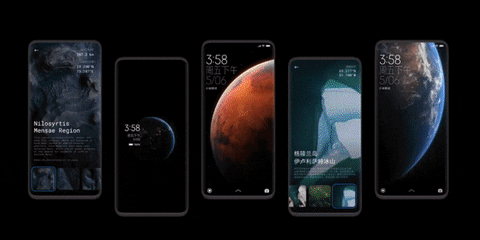 Hello Mi Fans,
As you know, Xiaomi does not offer the Always-On Display feature to devices with IPS LCD panels. The reason is the ghost screen problem. To briefly explain this problem, some icons on the screen stick to the screen.
Since the Always On Display feature will show the clock continuously on the screen, a ghost screen will be inevitable in IPS LCD panels. Before I tell you how to do it, my humble advice to you is to activate the option "Keep it on for 10 seconds when you touch" from the settings of the Always On Screen feature. If you've downloaded the files I provided, we can get started.
If you want to see the hidden content, please reply
If you want to see the hidden content, please reply
YOU ARE YOURSELF RESPONSIBLE FOR ALL THE OPERATIONS YOU DO. PERSONAL OR MI COMMUNITY CANNOT BE LIABLE.
1. Let's enter the "Magisk Manager" application.
2. Let's go to the "Modules" section.
3. Let's select the "Install from internal storage" option.
4. Find and select the file we downloaded.
There, it is done! Now your device has the Always On Display feature. I tried this module on my Redmi Note 8, it works fine. However, in case of problems (such as not turning on the device after installing the module, staying in the Redmi / Mi article), let me tell you how to remove the module without entering the device. You need the Magisk Unistaller file that I downloaded but didn't use. Magisk and all accompanying modules will be removed when you flash this file from TWRP. After this process, all you have to do is restart your device.
What do you think about this module, do not forget to share with us in the comments. Thanks :)