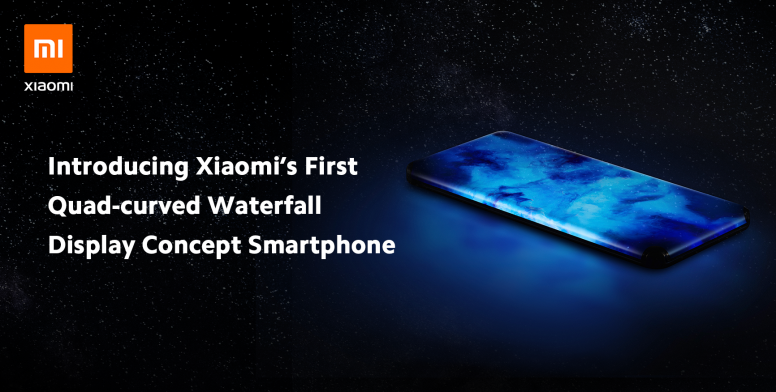 Hello Mi Fans,

We are excited to introduce our first Quad-Curved Waterfall Display concept smartphone. Everything you see on the display flows over the edges smoothly and seamlessly, just like water. A revolutionary hyper quad-curved 88-degree surface is born from countless breakthroughs in glass bending and laminating technology to extend the limits of the display to infinity. Another step on our mission to bring you the very latest in technology!


Come take a closer look at our first Quad Curved Waterfall Display concept smartphone, and witness the revolution in glass screen manufacturing and bonding

The Quad Curved Waterfall Display concept smartphone has no ports or buttons. It's a major advance towards a truly port-free unibody smartphone future. The unibody design represents the sum of 46 groundbreaking patents, greater than its parts. Say hello to a smartphone form factor you have never seen before!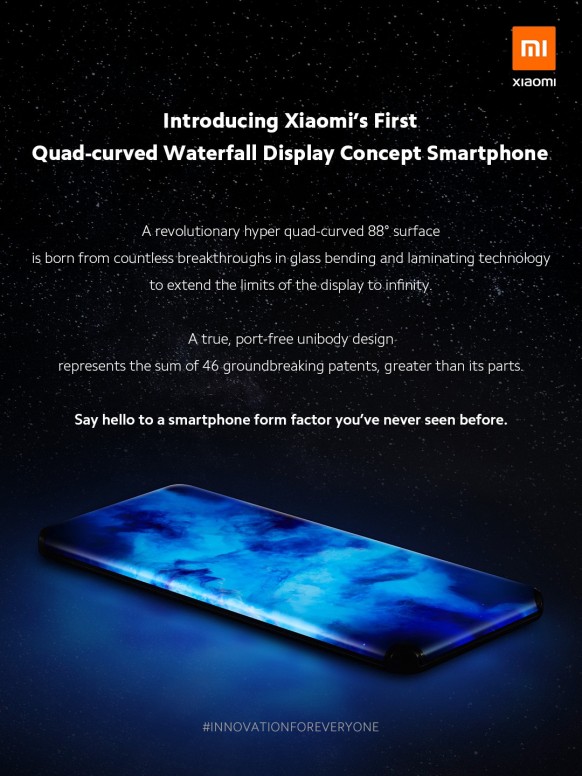 88° hyper quad-curved screen, a revolution in manufacturing and bonding


Since flexible displays are part of the new normal, the biggest challenge in producing the industry's first quad-curved waterfall screen was not in bending the display, but rather in manufacturing a 88° quad-curved glass panel and the 3D bonding process.

The 88° ultra quad-curved glass has virtually broken through the technological limits of glass production. Compared with ordinary curved glass, the difficulty of hot bending increases exponentially. Polishing a piece of such hyper-curved glass with a deep 88° bend on four sides requires self-developed glass processing equipment, hot bending under 800° high temperature and pressure, four different polishing tools, and up to more than ten complex polishing procedures. More importantly, behind such a piece of glass are thousands of attempts.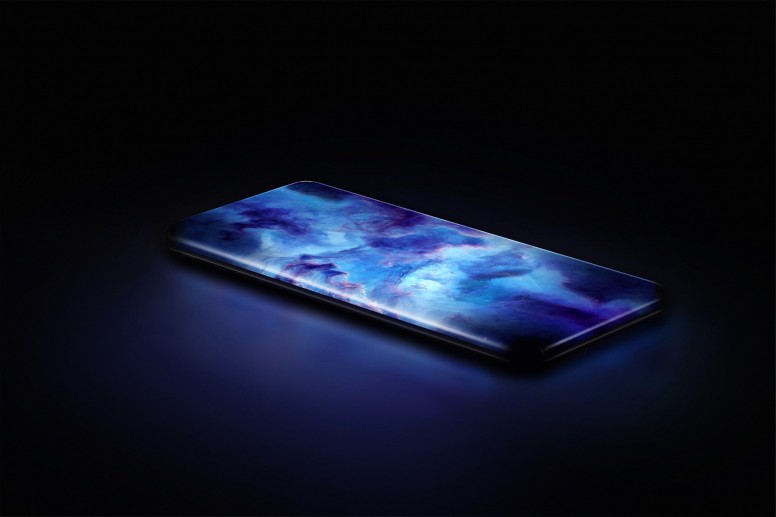 To attach such a piece of 88° quad-curved glass to a flexible display, an innovative screen stacking design was adopted through our breakthrough 3D bonding process. All of this ensures perfect and flawless screen performance.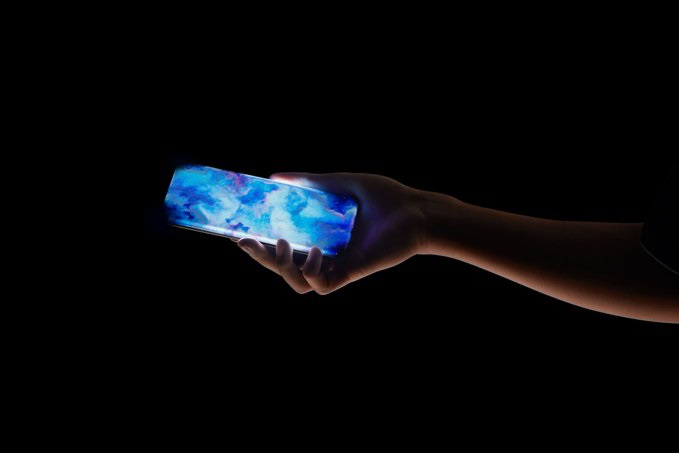 Unibody no-port design, a new direction for future smartphones


The shape of the display is indeed a major factor in determining the form of future smartphones. This revolutionary design of Xiaomi ensures that almost all sides of the phone are covered by the display. Thanks to 46 self-developed patented technologies, physical ports and buttons can have their functions replicated by more elegant alternatives.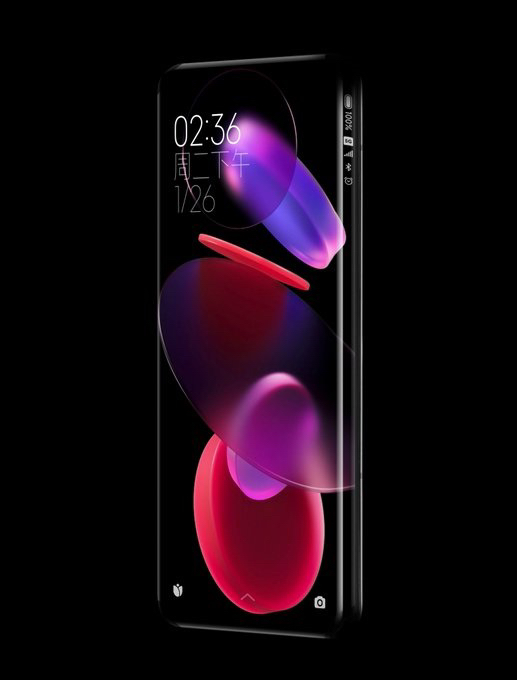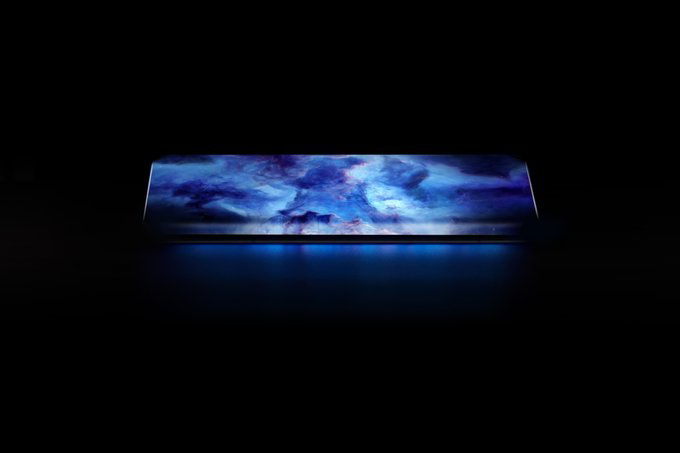 Groundbreaking technologies and engineering solutions – including ultra-thin piezoelectric ceramics, an industry-first flexible film display acoustic technology, third-generation under-display cameras, wireless charging, eSIM chips, pressure-sensitive touch sensors, and more – are seamlessly integrated together, forming a visionary yet intuitive device.



#InnovationForEveryone




We want to hear from you!




Tell us what you think about Xiaomi's First Quad-curved Waterfall Display Concept Smartphone in the comments section.




Seems like 2021 with Xiaomi is going to be very exciting year.




To the next one,

Lukas