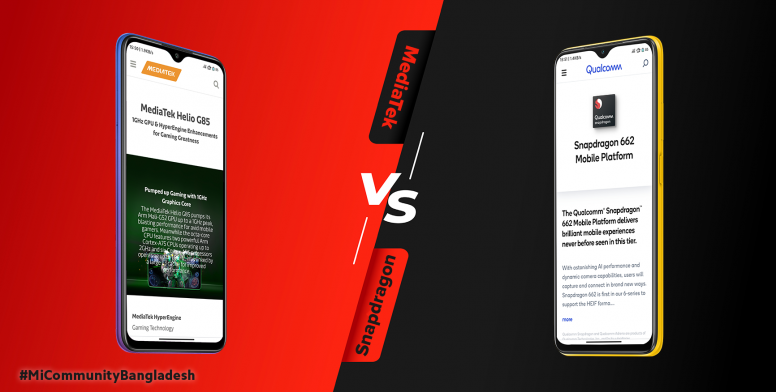 Hey Mi Fans,
Happy Tuesday. I wish you're enjoying your working day, let me make it more interesting. Don't you wanna know how? Well, the answer is 'Debate'. The debate is good for you! It helps strengthen your mind and teaches you patience and how to talk things through. During a debate tournament, you don't see opponents yelling at each other or being mean.

This is our 45th debate for our Mi Community users. This week's thread is very interesting as we are going to discuss a very cool topic. We will compare between two giant smartphone processors MediaTek and Snapdragon.



Which Processor do you like most?

Have some points to debate? Great, we would like to hear them all!


Characteristics of MediaTek:
Not so economical chipset – Big battery consumer
Greater heating rate due to a number of processor cores
A small, graphic chip that is not produced by MediaTek is integrated within this chipset
Process power is supreme
In general, chipsets offer more cores per processor

Characteristics of Snapdragon:
The most secure chipset – very little use of the battery
Less heat compared to Intel or MediaTek
Adreno, a graphics plug produced by Qualcomm, is always part of this chipset
Benchmark tests often show that the performance of the Snapdragon chipset is better than the rest

Thanks a bunch to our
admin
mnnahid
bhai, for your restless support and direction.
Rate