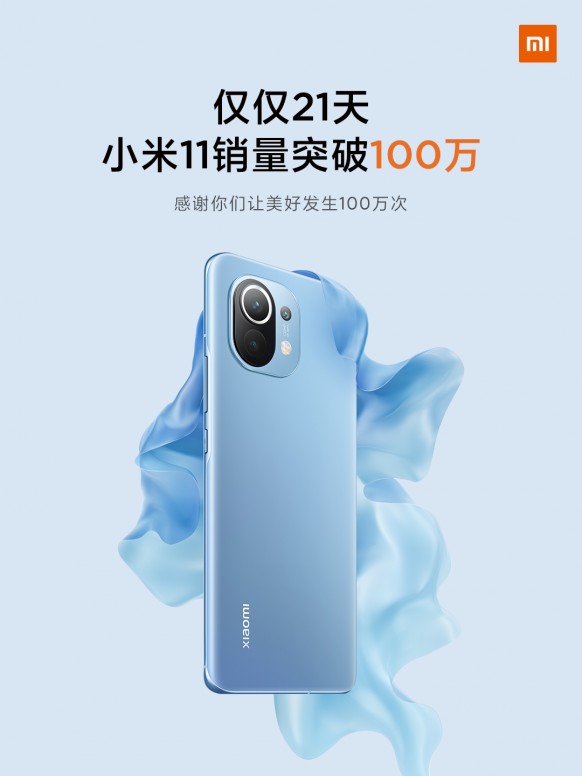 Dear Mi Fan's Greetings
Last month, Xiaomi introduced its latest flagship smartphone, dubbed Mi 11. With that, it became the world's first smartphone to come powered by the latest Qualcomm Snapdragon 888 flagship chipset. Days after its official announcement, the phone went on sale in China.

The company has revealed the sales number of the Mi 11 flagship smartphone, which hints at the immense popularity of the device. Xiaomi revealed that it managed to sell more than one million units of Mi 11 in just 21 days, which is quite impressive.

The smartphone comes in three variants 8GB RAM + 128GB Storage for 3,999 yuan (~$611), 8GB RAM + 256GB Storage for the price of 4,299 yuan (~$657), and 12GB RAM + 256GB storage, which costs 4,699 yuan (~$719).



Via ✝️ Kindly Don't Forget To Follow ▲Paddyman