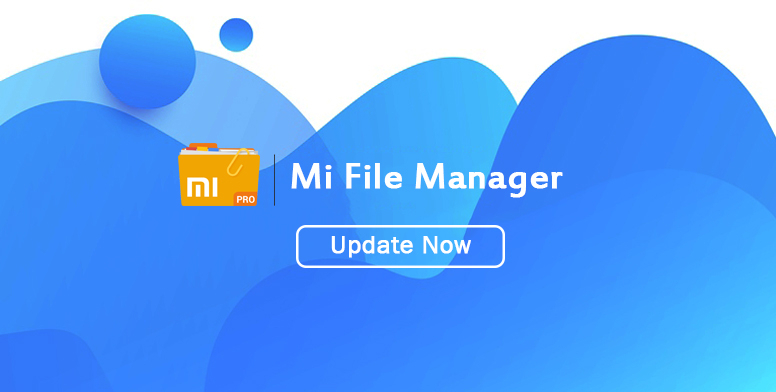 Hello, Mi Fans!
Mi File Manager is a free, secure tool that helps you find file faster, manage files easily, and share them offline with others. It supports tons of cool features: quick search, moving, deleting, opening, and sharing files, as well as renaming, unzipping, and copy-paste. Mi File Manager also recognizes multiple file formats, including music, videos, images, documents, APKs, and zip-files. With Mi File Manager's crisp and clear UI, file management becomes easier than ever before! We keep improving and optimizing our app to make it better and more convenient. Here's what we've done in the new version:
What's New:
Boosted overall performance
Fixed some known bugs

Key features
Recent: View the files you worked with recently without looking for them.
Categories: Files are organized into categories by their formats. From there, you can access to frequently used apps quickly.
Storage: View your storage stats and manage all folders on your device.
Cleaner: Free up storage space on your device by deleting cache and junk files.
Mi Drop: Share files with friends who are nearby without connecting to the Internet.
Global search: Enter keywords to find files.
Multiple file formats support: Open videos, music, documents, APKs, and compressed files with one tap.
File compression: Compress and decompress ZIP/RAR archives.
Manage multiple files: Select multiple files for the same operation.
Multiple languages supported: Bahasa Indonesia, Bengali, Chinese, English, Español, Português, ру́сский язы́к, українська мова, Tiếng Việt

Download
APK
File_Manager_base.zip
(16.31 MB, Downloads: 551)
Please Do Share Your Feedback in Comments Below
Signing Off
Manjeet dahiya
MIUI Tools Subforum Management Team.
Rate