Hi...MiFans,
Following my thread on previous time no.3, and now WhatsApp make it relaxation with their Terms and Privacy Policy.

Did you know the hot issue between WhastApp vs FaceBook?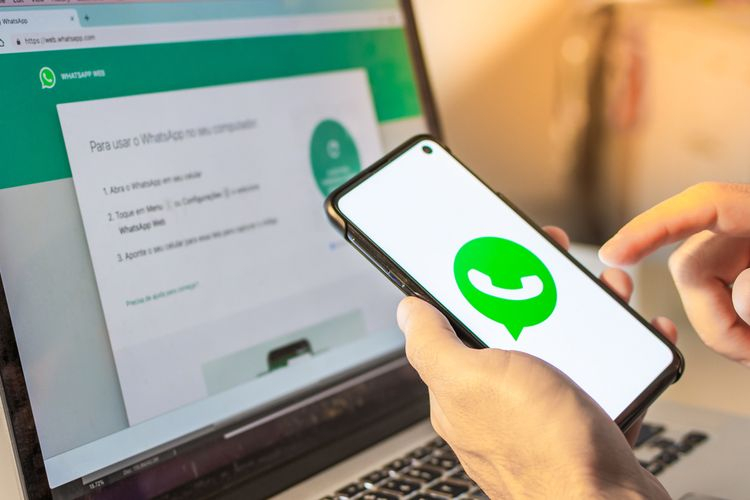 Don't worry be happy....Guys !!
.......
The historical:
As is well known, WhatsApp in early January 2021 issued a policy that was of concern to its users and there was even a tendency for user accounts to be transferred to other social media.
This is due to the fact that FaceBook will take over WhatsApp in its business.
With this user's anxiety, WhastApp has clarified and postponed its new policy until the readiness plan on May 15, 2021 onwards.
Postponed with New Policy Execution
This crowd finally led Whatsapp to issue a new statement on January 15, 2021.
We have heard from so many people how much confusion surrounds our latest update. There is a lot of misinformation that causes concern and we want to help everyone understand our principles and facts
Whatsapp said it would not suspend or delete accounts on February 8, 2021.
We have now pushed back the date on which people will be asked to review and accept the terms. No one will have their account suspended or deleted on February 8th
WhatsApp also said it would do more to clear up misinformation about how its privacy and security works.
It promises to revisit its policies and adjust it to user needs in stages before its business options become available on May 15, 2021
In this statement, WhatsApp emphasized that it will always protect users
'private conversations using encryption which makes WhatsApp and Facebook unable to see users' private messages.
That's why we don't keep records of who messaged or called everyone. We also can't see the location you share and we don't share your contacts with Facebook
Furthermore, WhatsApp said, the update did not expand its ability to share data with Facebook.
WhatsApp says nothing has changed with what has been there, but this update is just the addition of new options for those who want to message businesses on WhatsApp.
WhatsApp Protects and Secures Your Personal Messages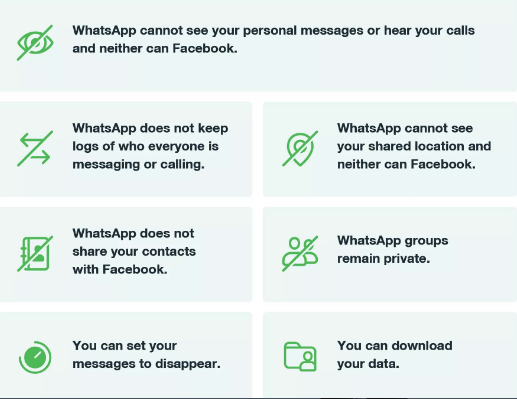 For more details in related above, please ref.to this source link:
Have a good day
Astalafista....see u
by AndhaKar R8A Pro