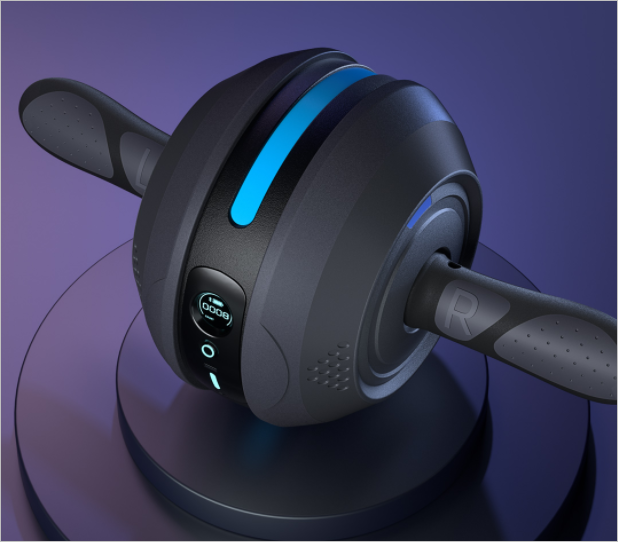 Hello Mi Lovers,
Greetings from Mi Community Bangladesh. Xiaomi Launched the YESOUL Smart Belly Wheel in China. Xiaomi has launched the YESOUL Smart Belly Wheel under crowdfunding. The Smart Belly Wheel can help users exercise their abdominal muscles and burn fat at home.
Specifications & Benefits
The YESOUL Smart Abdominal Wheel uses a 168mm wide wheel surface design.

The contact area with the ground and makes it more balanced during use.

This design not only reduces the possibility of rollover but also makes the bearing capacity exceed 250Kg.

In addition to the wide contact surface behind the high bearing capacity

the internal use of multi-layer composite materials and a fully enclosed structure design

The built-in steel spring of the belly wheel can rebound by itself

when it moves to the farthest point, it can provide equivalent rebound force to support the body

concentrates on stimulating the core muscles

The rebound distance is controlled at 1.8M, which is more ergonomic and effectively guarantees sports safety.

the YESOUL Smart Abdominal Wheel raised by Xiaomi Youpin can also be connected to a dedicated app. Users can also watch online training courses, and synchronize exercise data.



Price and Availability:
YESOUL Smart Belly Wheel under the crowdfunding of Xiaomi.

The gadget carries a crowdfunding price of 199 yuan (~$30)

It is expected to start shipping before February 5.

The product hasn't been launched yet in Bangladesh also till now there's no official information available on it.



Read Also:
Coronavirus warning:
1. Wear a mask when you go out.
2. Be aware of yourself, be aware of others.
3. Use hand soap/handwash from outside.
4. Do not spit everywhere.
5. Use caution when coughing/sneezing.
6. Always keep it clean and tidy.
I Hope You all like it. Please let me know what you think in the comments below.
Thanks for Viewing My Thread
Prodip Biswas
(Mi FAN)