How are you all? I hope everyone is fine and safe first of all, an Advance Happy New Year to all. I hope we will have a great year ahead it's been more than one month since my last #CherriCertified review, we got another interesting gadget to review now. Let's Evolve everyone with Mi Watch Revolve. In 2020 Xiaomi is trying to morph itself from a budget darling to a brand that can hold its own in the mid-premium segment. While the Mi 10 delivered that on the smartphone side of things, Xiaomi has been attempting the same in the connected ecosystem space. The Xiaomi Mi Watch Revolve is one such attempt to offer a more premium alternative to the extremely popular Mi Band.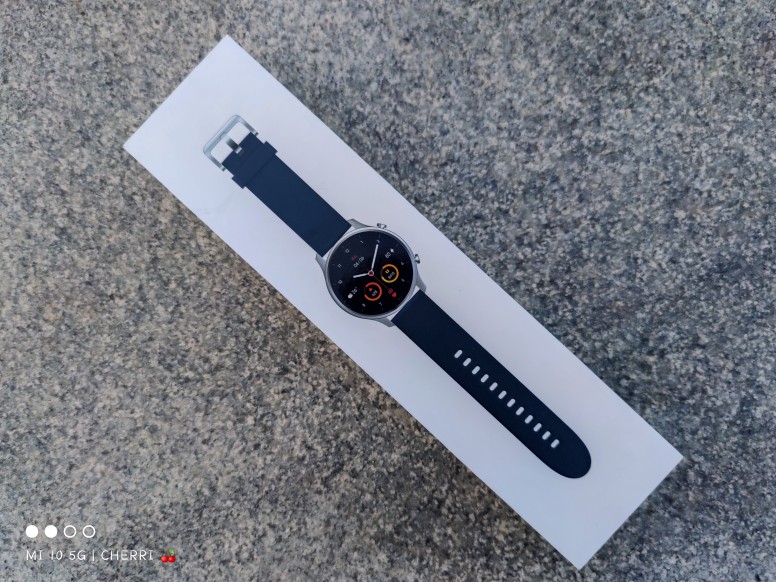 Xiaomi's Mi Bands are one of the top-selling smart fitness bands in the country. The company now has expanded into the smartwatch segment with the launch of the Mi Watch Revolve. The Mi Watch Revolve looks like a smartwatch and functions more like a Mi Smart Band 5. I'm using the smartwatch for the past few weeks and feel, for the first attempt, the Mi Watch Revolve is a fairly decent product with some limitations. Xiaomi had priced the Mi Watch Revolve at
Rs. 10,999
in India, which seems quite aggressive. So is this the smartwatch for you? So let's find out with
#Cherri
review treatment.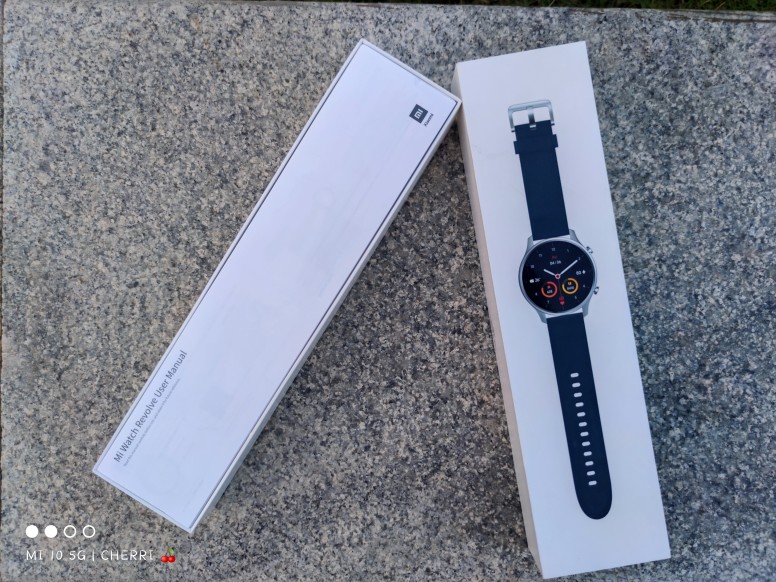 Specification

Xiaomi Mi Watch Revolve

Dimensions & Weight

46.2 x 53.3 x 11.4 mm (excluding straps and protrusions)

40g (excluding strap)




Materials

Stainless steel case, silicone strap




Strap

Standard 22mm quick release




Display

1.39-inch AMOLED touch display

454 x 454 pixels




Compatibility

Android 4.4 or iOS 10 and above




Sensors

PPG heart rate sensor

Three-axis acceleration sensor

Gyroscope

Geomagnetic sensor

Ambient light sensor

Baroreceptor




Connectivity

Bluetooth 5.0 BLE

GPS + GLONASS




NFC payments

No

Battery

420mAh, proprietary charging dock

IP rating

5ATM water resistance, no IP rating

Colors

Chrome Silver, Midnight Black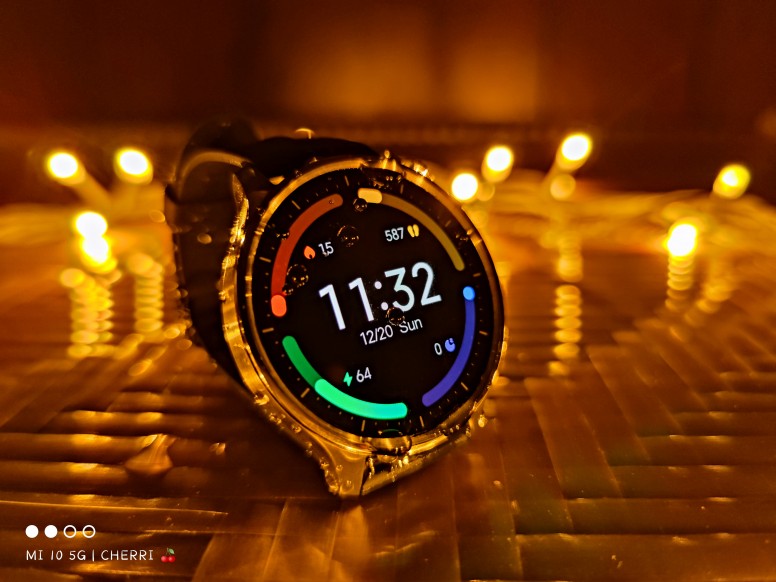 While many budget smartwatches try to copy the Apple Watch design language, Xiaomi is channeling the analog watch aesthetic in the Mi Watch Revolve. From the circular design with dial marks along the raised chamfered edge as well as twin pushers on the side, the entire design is supposed to evoke the feeling of using a classic watch with digital innards — to some success.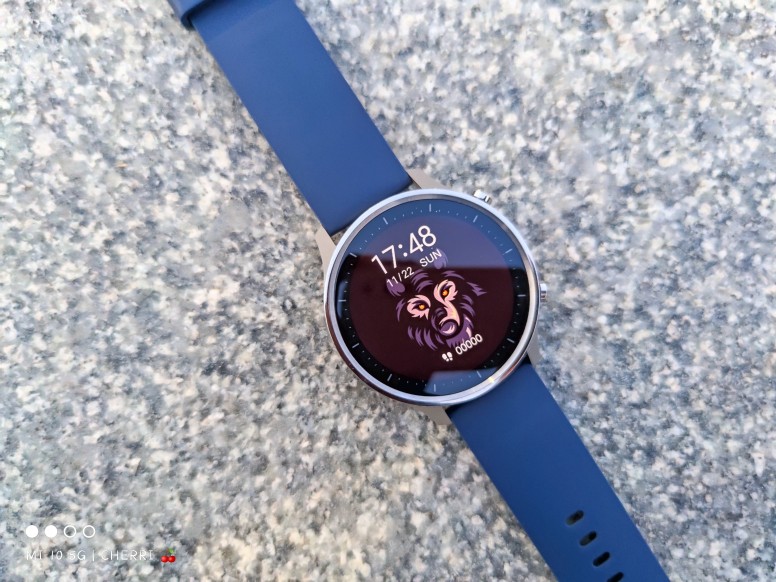 It features a 46mm circular stainless steel case with an AMOLED touch display, a silicone strap with a traditional clasp, and two buttons on the right edge that control all of its functions. While the stainless steel dial is machined quite well and doesn't have any sharp edges, I'm not a fan of its size. I can safely say that it's not designed for those of you who prefer a more discreet look. On top of that, the Chrome Silver variant that I have is a tad too shiny, but thankfully, Xiaomi does offer a matte black variant.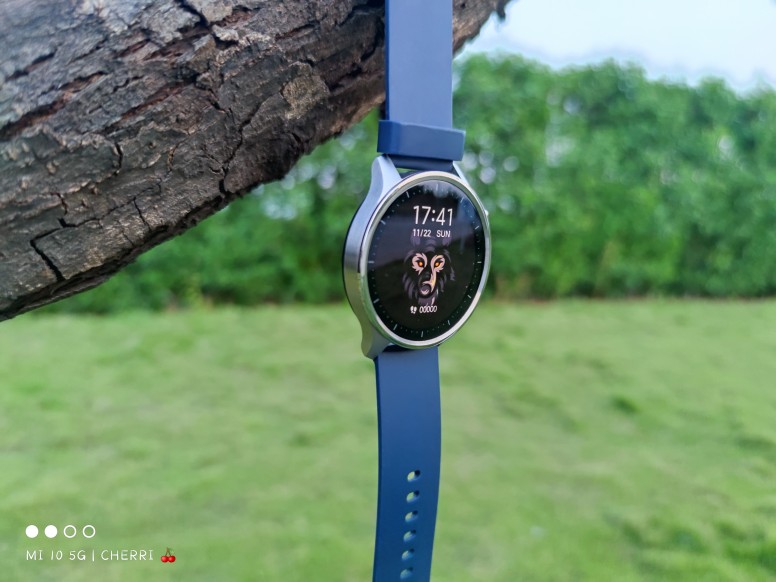 The Chrome Silver Mi Watch Revolve comes with the Neptune Blue silicone strap, but Xiaomi does advertise three more color options — Cosmic Dust Maroon, Space Black, and Astral Olive. Xiaomi's website also lists a fifth Midnight Black leather strap, but none of these alternative options were available for purchase at the time of writing this review. Thankfully, the Mi Watch Revolve makes use of standard 22mm quick-release straps, and there are plenty of third-party options that you can purchase if you don't like the one included with the watch.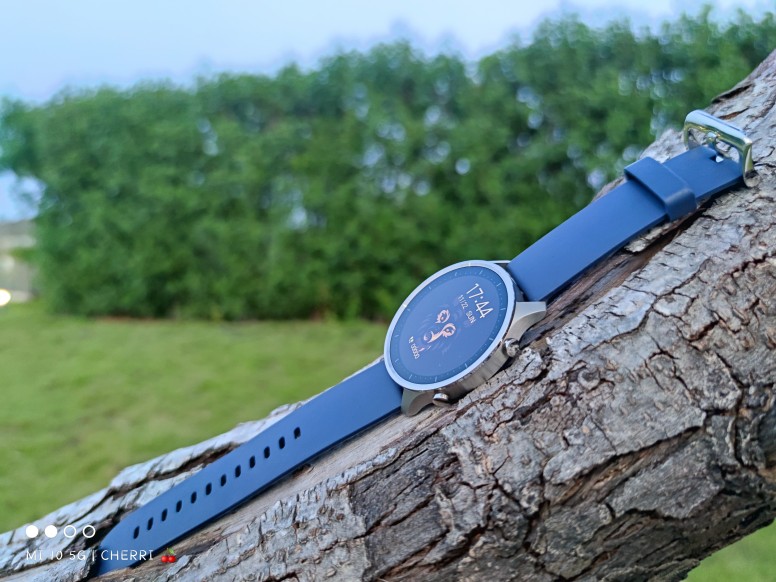 Talking about the display itself, the Mi Watch Revolve features a 1.39-inch AMOLED display that has a sufficiently high resolution, and the watch faces — all 110 of them — look fantastic. Peak brightness was adequate and I had no issues looking at the watch under direct sunlight.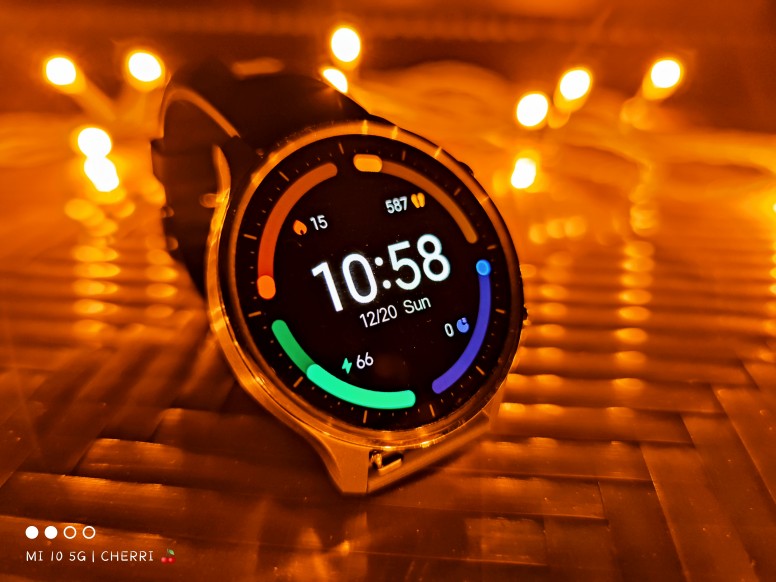 Despite the massive case, the display is surrounded by a thick bezel with dial marks. Xiaomi could have easily trimmed this bezel and offered a smaller 42mm or 44mm case with the same display, especially since these dial marks don't really make sense on a digital watch.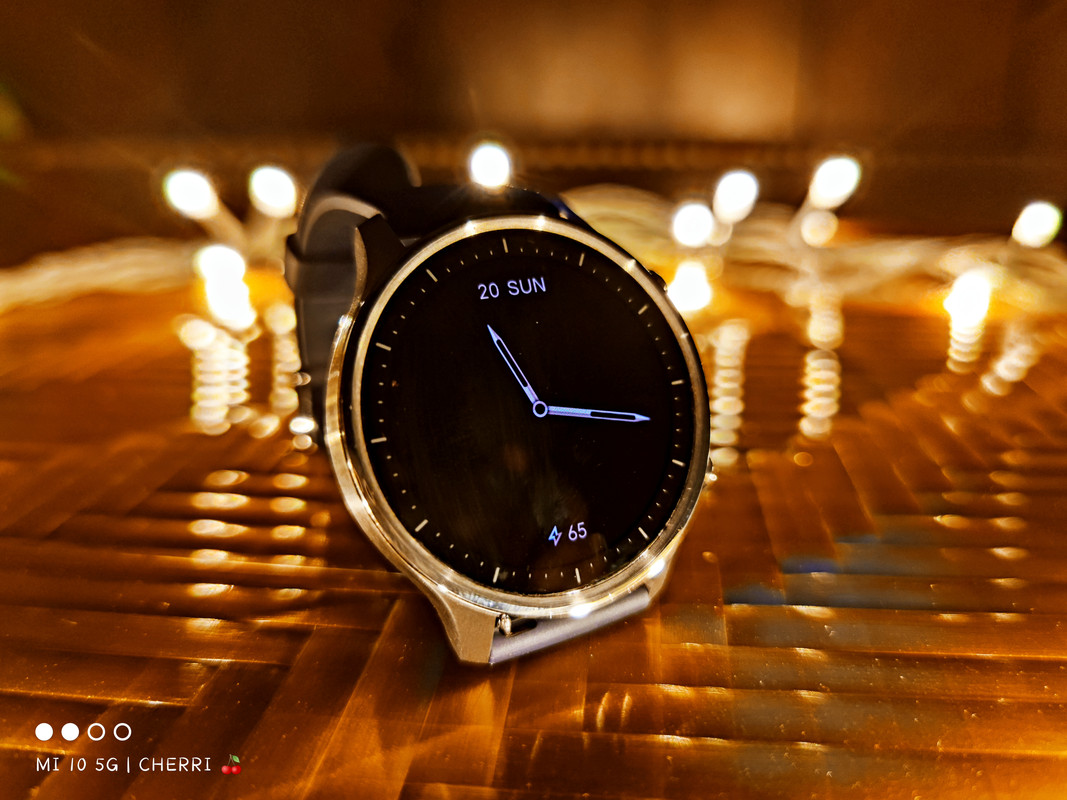 The AMOLED panel also affords the Mi Watch Revolve the ability to have an always-on display, which is a handy addition when you just want to view the time. Like standard watch faces, the software offers a number of options for the always-on display. These include both analog and digital options.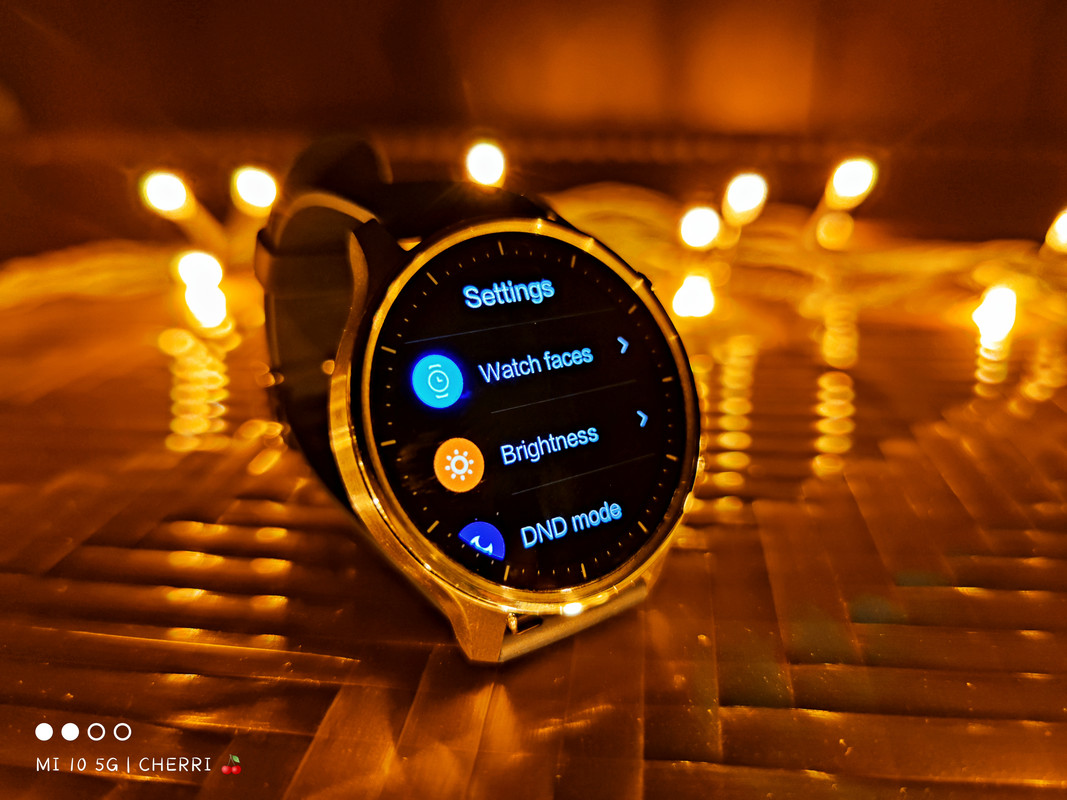 As mentioned earlier, the Mi Watch Revolve is nothing but a souped-up fitness tracker. And as such, it offers pretty much all the features you'd find on a Mi Band. The watch includes 10 sports modes, continuous heart rate monitoring, sleep tracking, notification alerts, and music playback controls. But unlike the Mi Band, the Mi Watch Revolve makes use of Firstbeat's Motion algorithm to track a few other metrics as well. These include VO2 Max, body energy monitoring, and stress levels. You can keep track of all these metrics both on the watch and within the Xiaomi Wear app.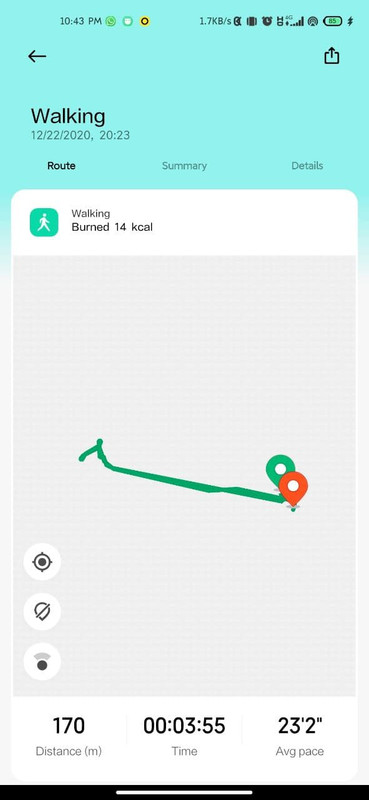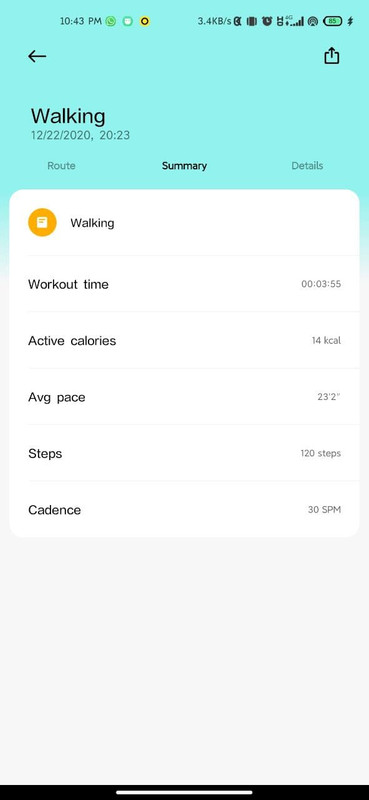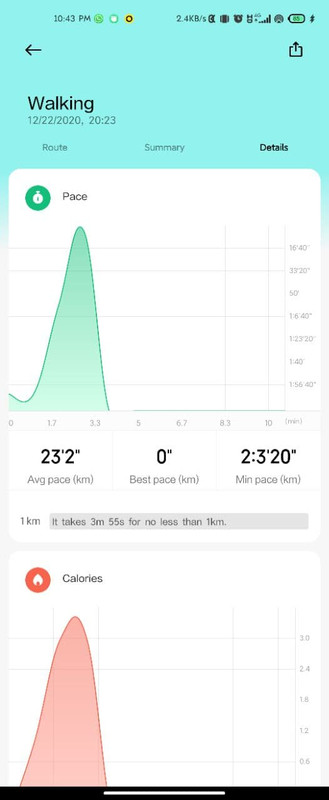 The watch can record 10 different activities. Those include outdoor running, treadmill running, trail running, indoor and outdoor cycling, trekking, pool and open water swimming, walking, and even freestyle workouts. The built-in GPS ensures that you can go out for a run or cycling with just the watch if you so wish.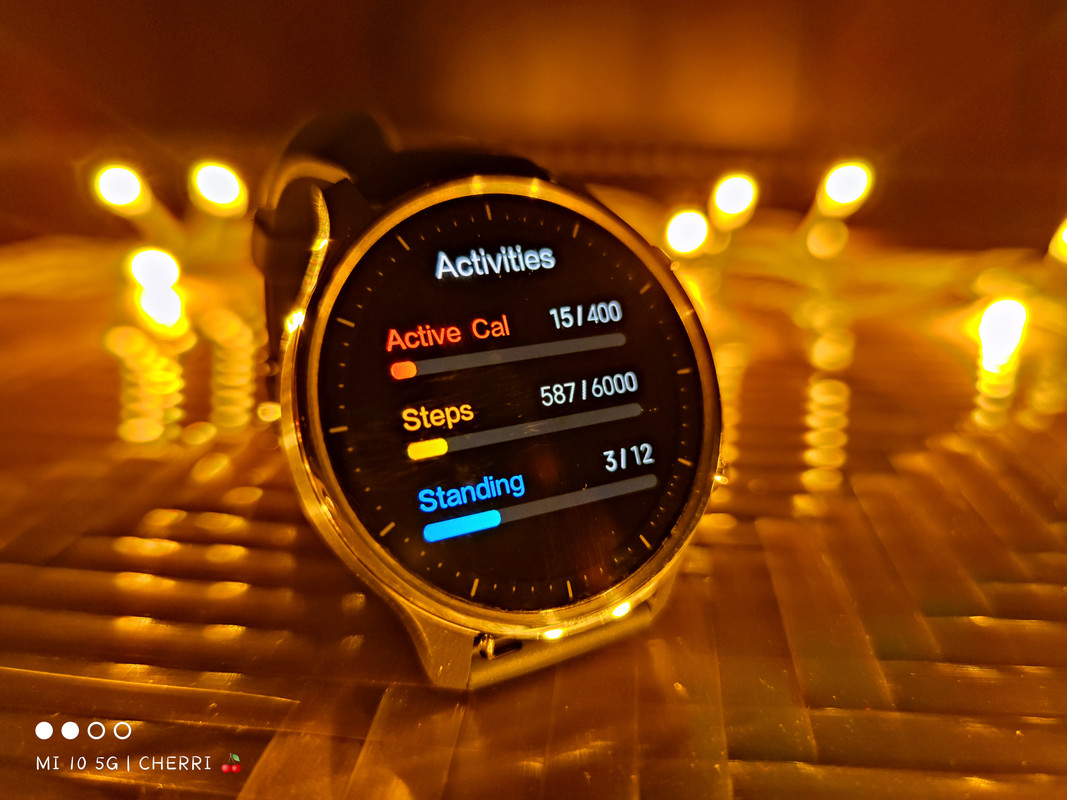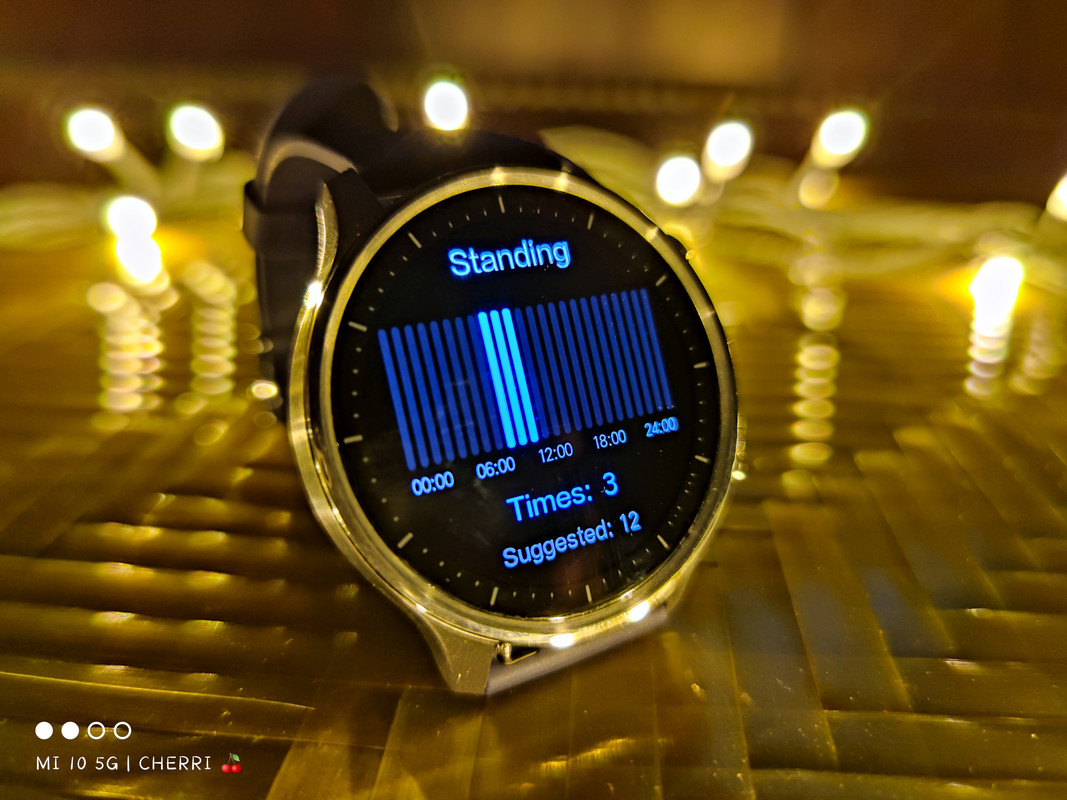 Starting an activity is easy enough. Hit the workout shortcut or swipe into the app drawer and tap the workout app. From here, you can select your choice of activity and you're good to go.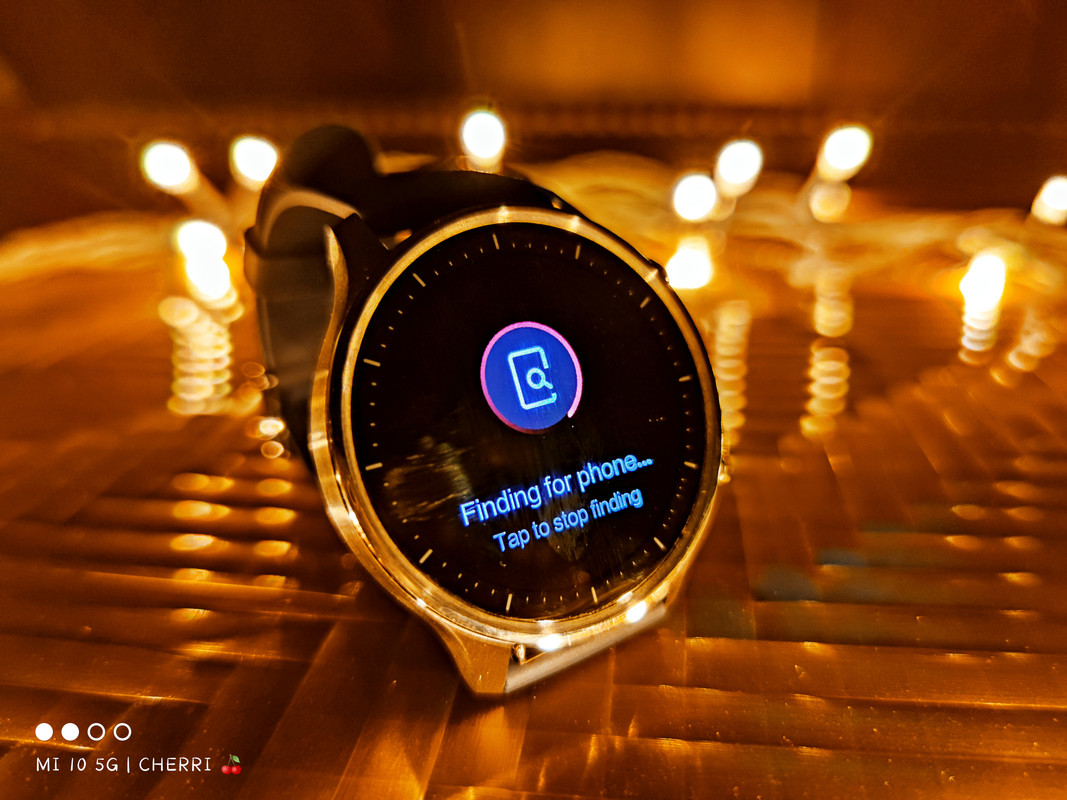 If you want to see more details for each of these features on the watch itself, you'll need to open up the app drawer by clicking the top button, select the app, and then swipe through all of the available screens for additional details. In the app drawer, you'll also find a couple of additional features like a breathing exercise timer, alarm clock, stopwatch, timer, air pressure gauge, compass, and a Find My Phone option.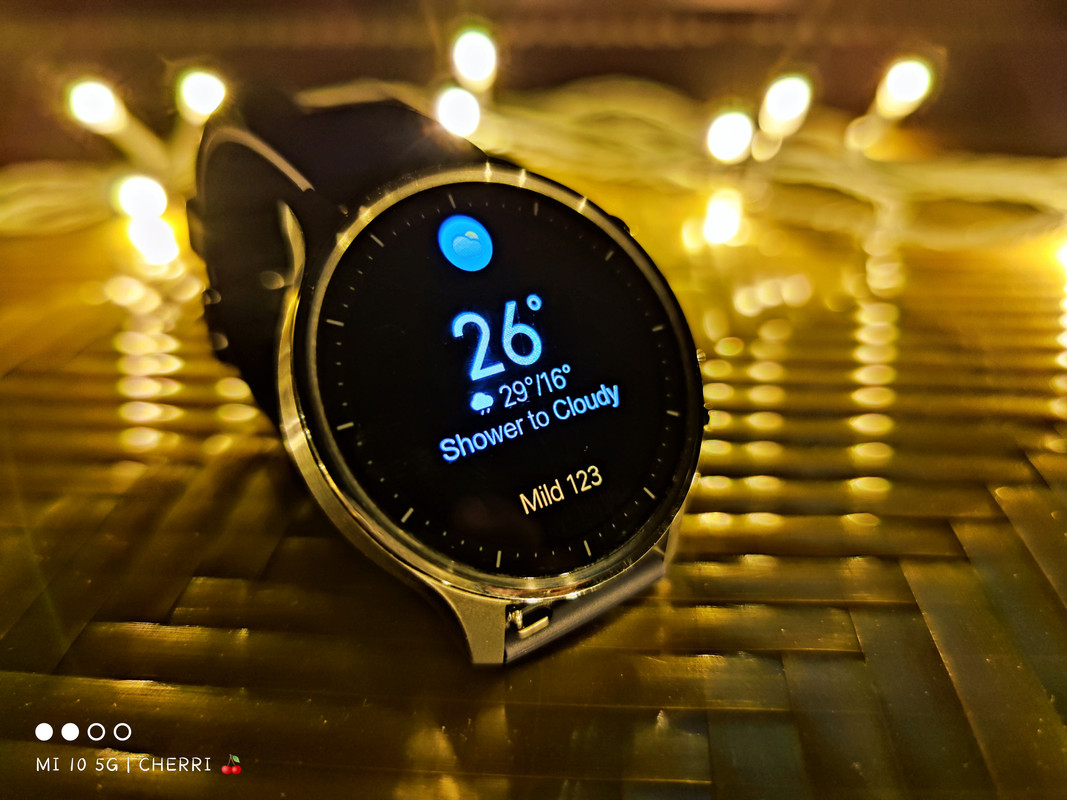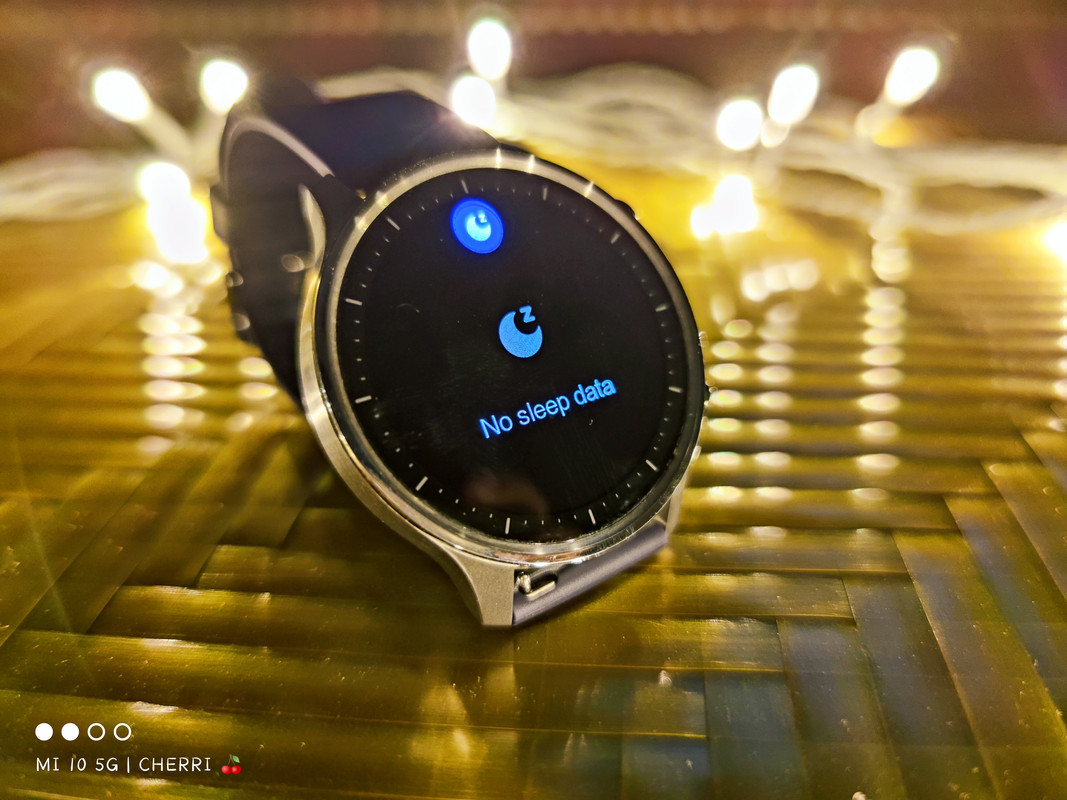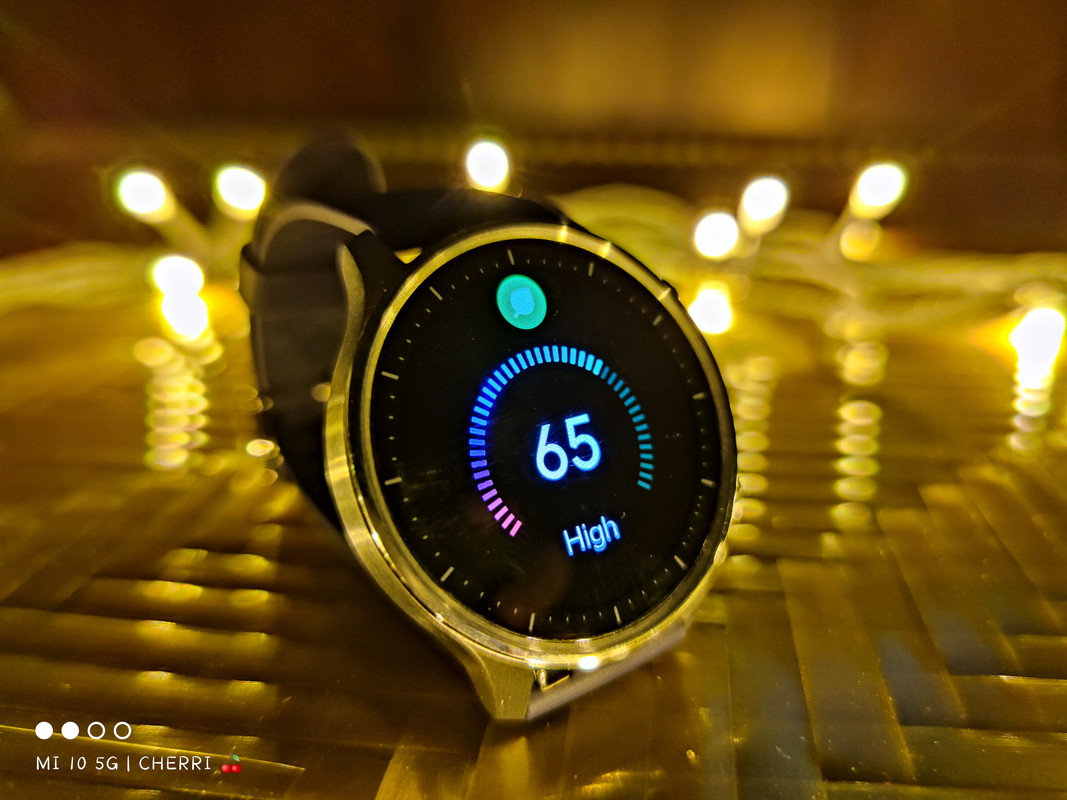 Along with these widgets, the watch also shows you incoming notifications for whitelisted apps. The notifications are displayed on the watch face as soon as they arrive, and you can view them later by pulling down the notification shade as you would on your Android smartphone. This watch also has a quick settings menu that you can access by swiping up on the home screen. It includes six quick settings tiles to turn on/off the flashlight, raise to wake, toggle DND mode, lock the display, disable automatic display shutoff, and open the full settings menu.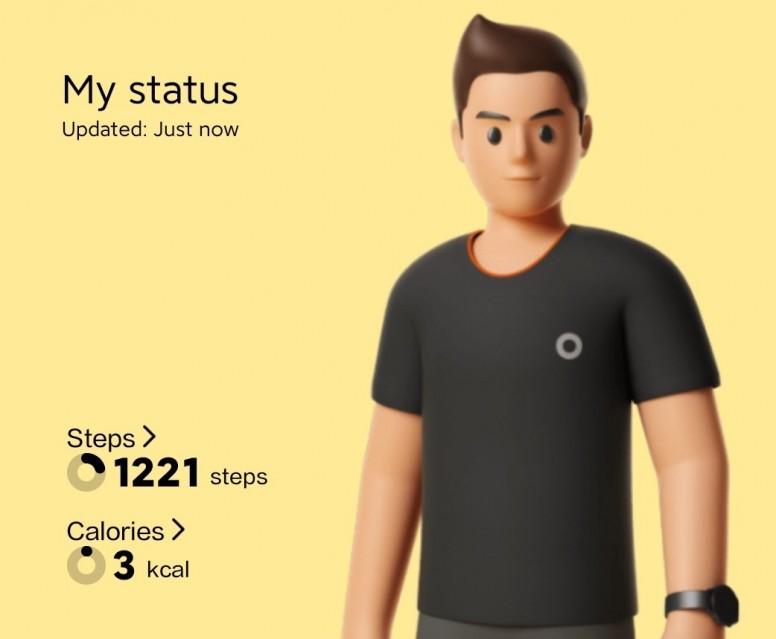 I took the Mi Watch Revolve out for a walk around the block on multiple occasions and the step tracking proved to be pretty consistent with the reading from my Fitbit Ionic. The same goes for the distance measured. However, the Mi Watch Revolve suffers from the same issues plaguing the Fitbit Ionic — it takes forever to latch on to a GPS signal.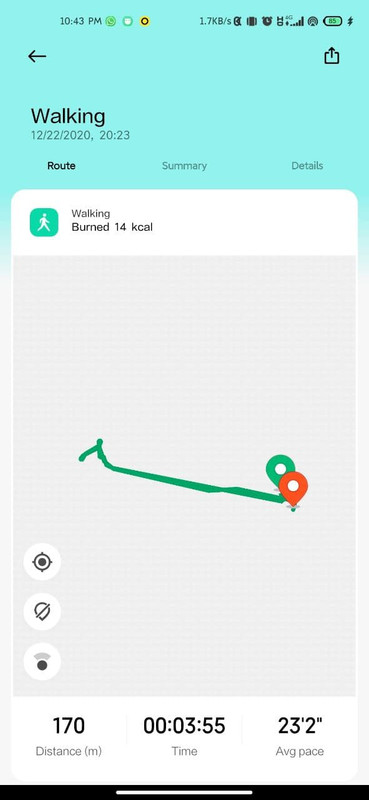 In fact, during one workout, I was halfway through a 1.6-kilometer walk by the time the watch latched on to a GPS signal despite the mostly clear sky above.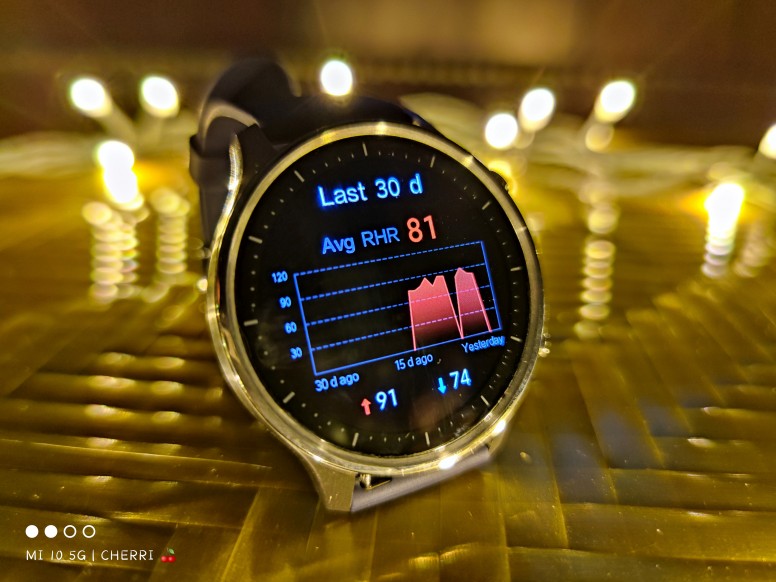 Heart rate tracking was generally pretty accurate too. The watch pegged my resting heart rate at 81bpm which is close enough to the 78bpm measured by the Ionic, and within the range of readings from other fitness trackers as well. Similarly, during workouts, the captured heart rate was in line with the reading from the Ionic.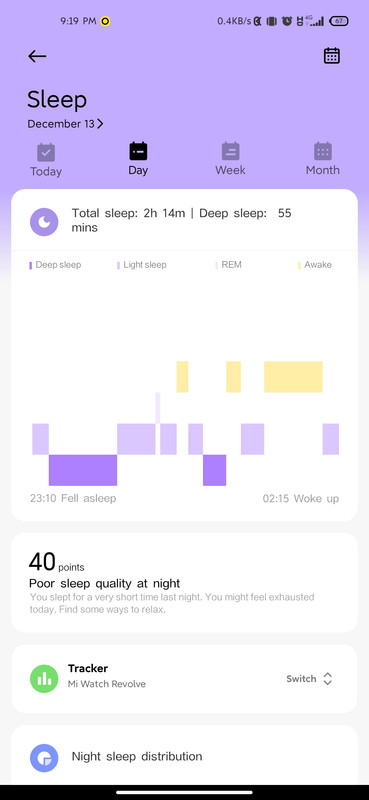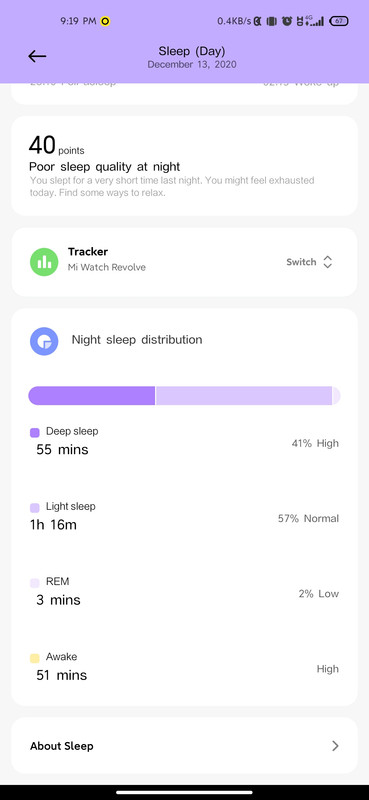 Elsewhere, sleep tracking is the Mi Watch Revolve's strong suit. I found the watch accurate at capturing exactly when I fell asleep and woke up. It can catch the distribution between light, deep, and REM sleep. It then gives you a sleep score to help you better understand your sleep patterns.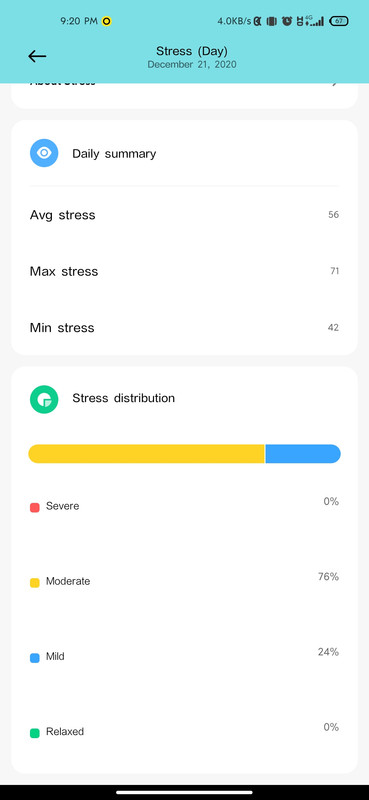 In fact, the Mi Watch Revolve goes a step beyond and captures additional metrics like mental stress and overall energy. For the former, the watch captures heart rate variability when you are sitting still for a long duration of time. Using this data, it is able to estimate if you are relaxed or not, giving you an overall score.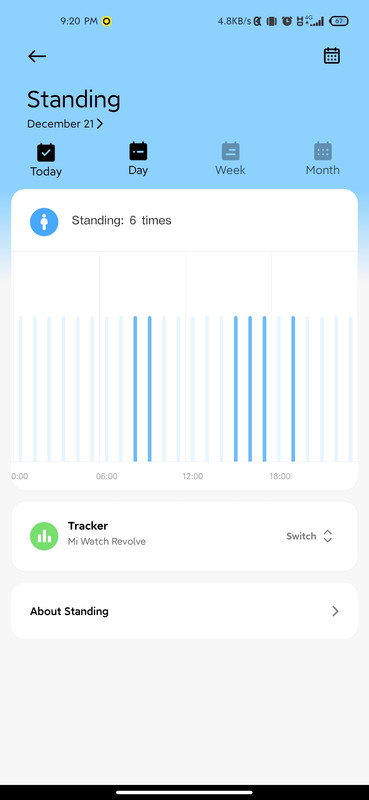 Looking back at the data, it was mildly accurate at pointing out that I wasn't feeling very relaxed. However, I wouldn't really trust this data to track my stress levels.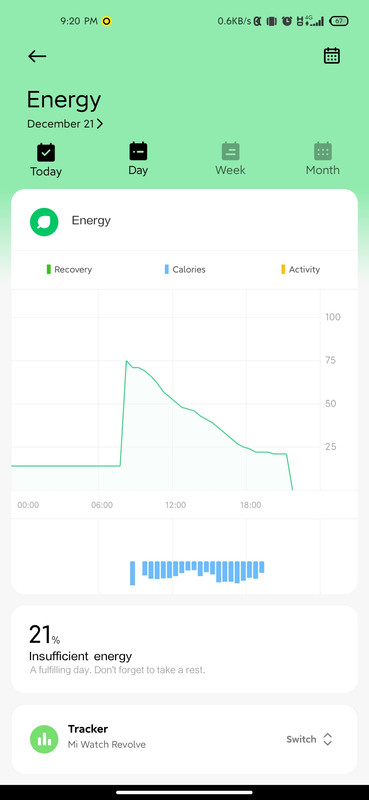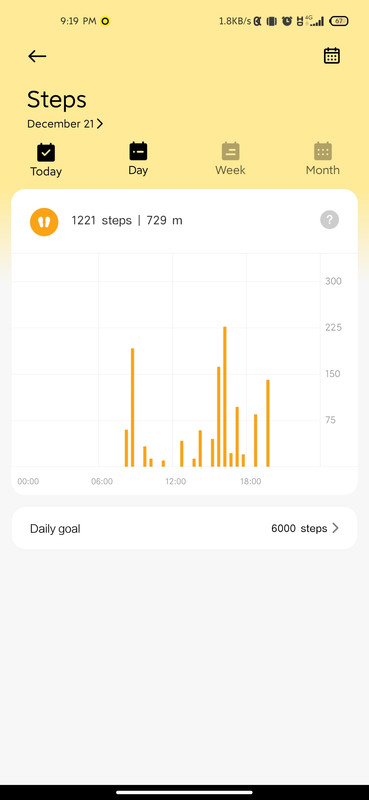 Similarly, the watch now assigns you an energy score. The score is calculated using your overall sleep data, heart rate, workout information, and heart rate variability. During my week with the watch, the reading consistently stayed close to 90% and that definitely couldn't be true considering I barely got two hours to three hours of sleep each night.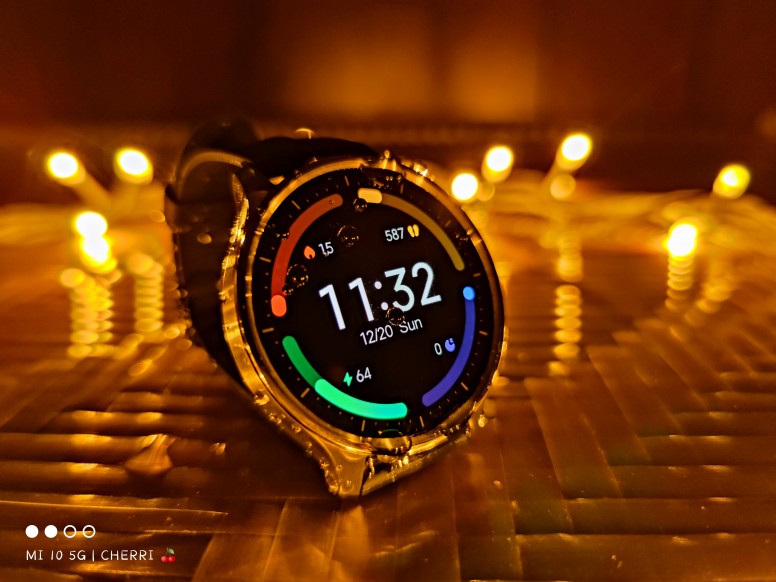 The Mi Watch Revolve is closer to a fitness tracker than an actual smartwatch in its integration with your smartphone. As such, the watch can indicate notifications, incoming calls, show you the weather, but that's about it. No, you still can't reply to text messages.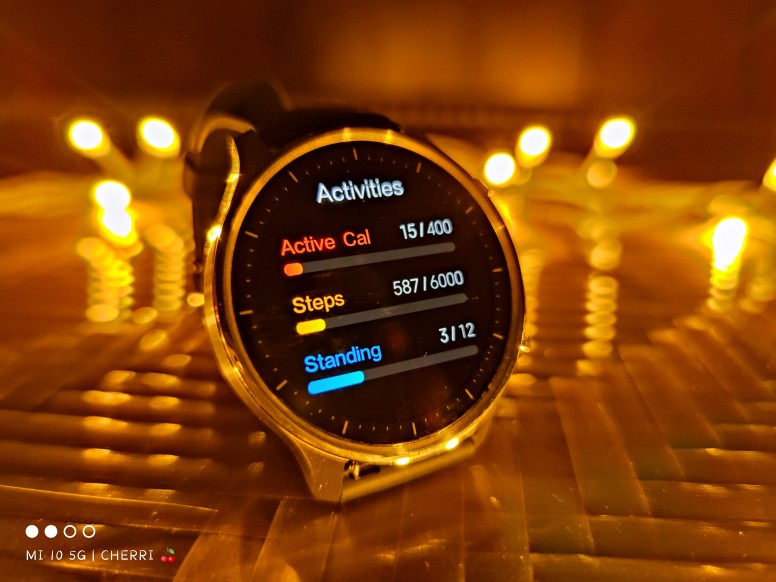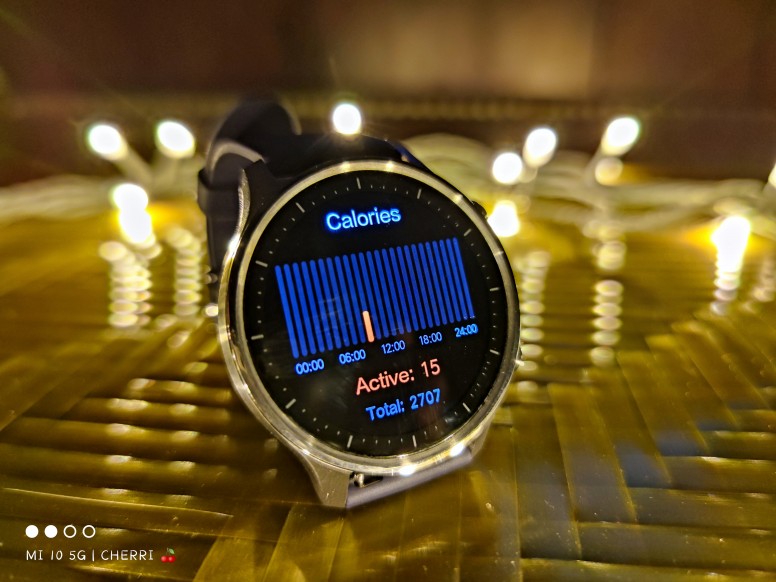 Navigation around the interface is pretty straight forward. Swiping left jogs you through a range of widgets showing off all the fitness metrics. The pusher on the right drops you into the app drawer from where you can scroll through the interface.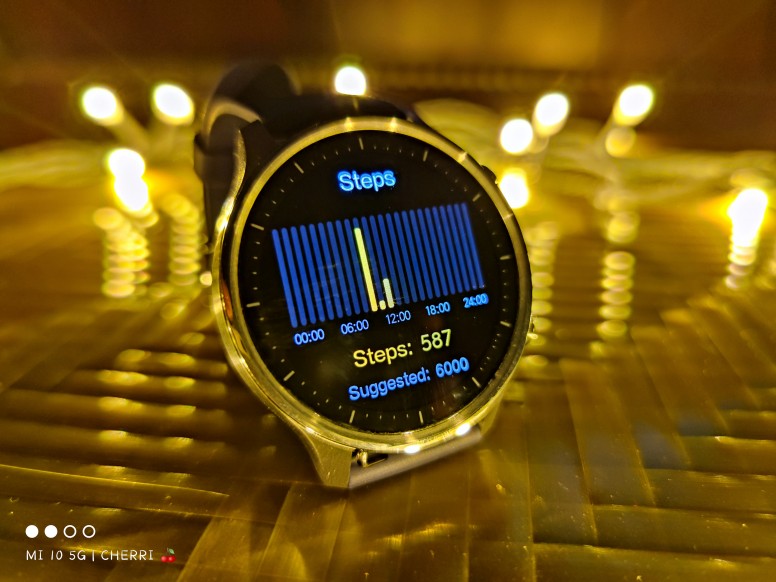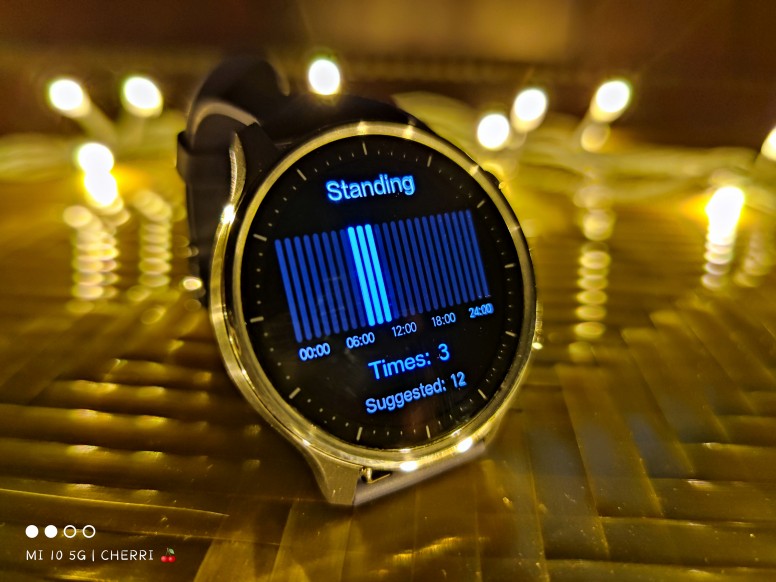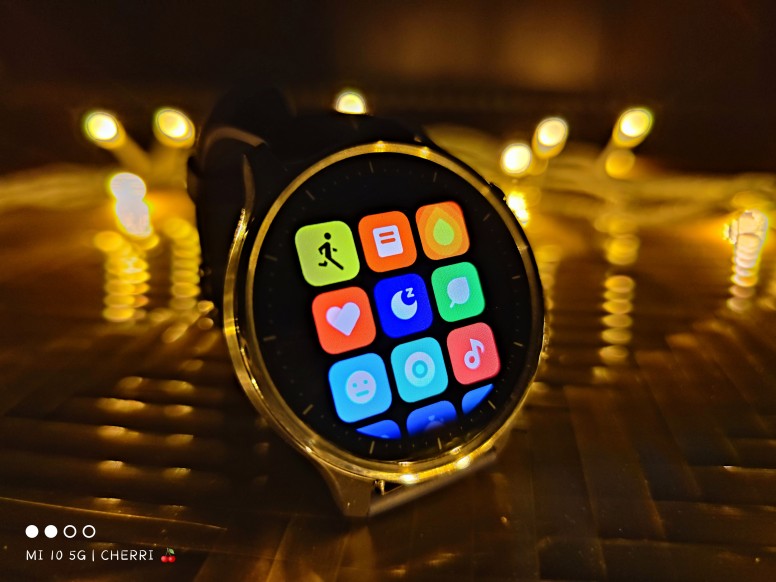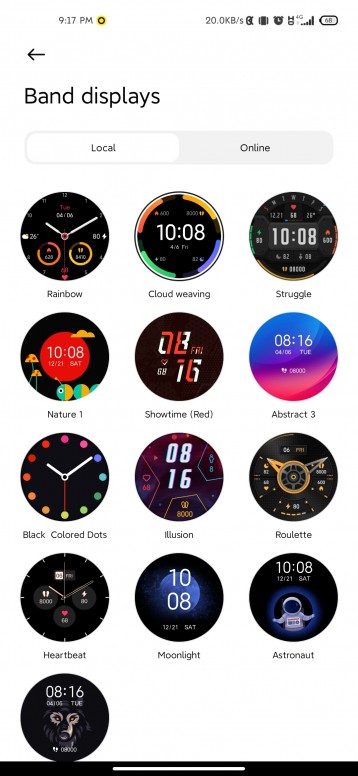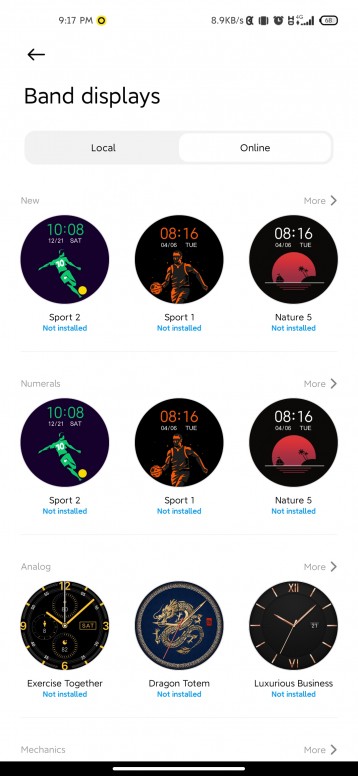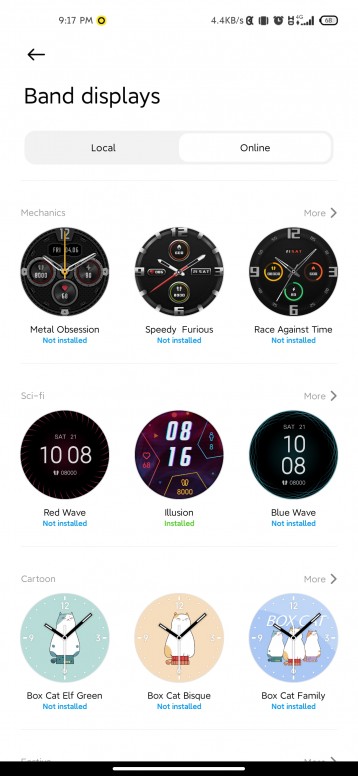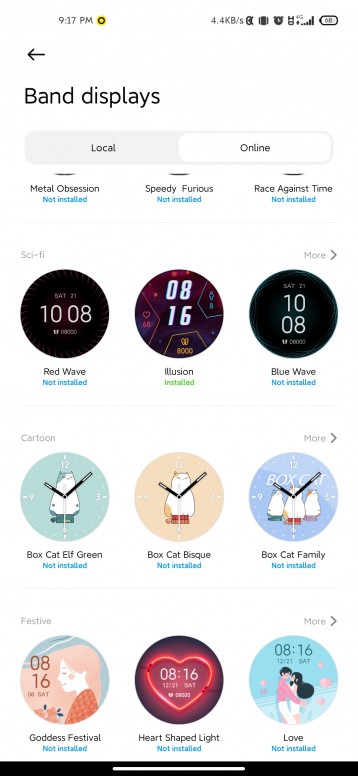 Talking about the interface, the square icons don't make full use of the round display and seem a bit tacked on. The Xiaomi Wear app has precious few options to customize your experience outside of downloading from a selection of over 100 watch faces.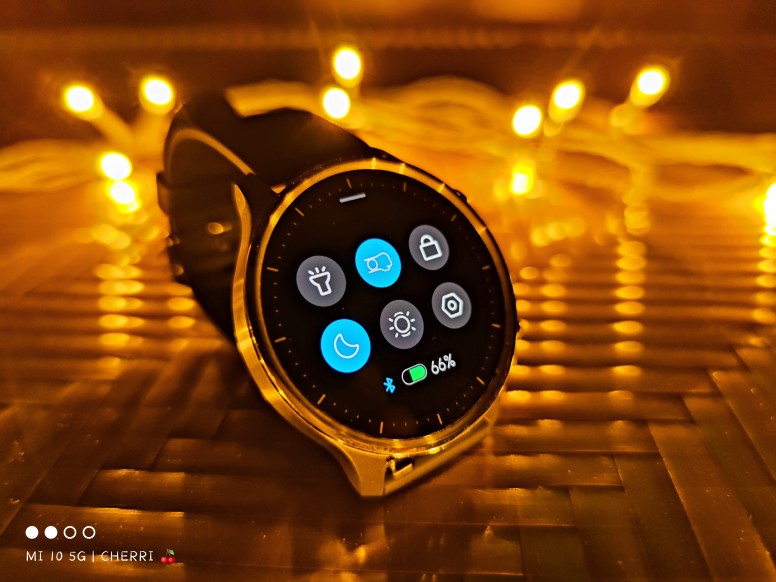 Over on the Mi Watch Revolve, you can set a do-not-disturb mode, adjust auto-brightness and raise to wake. Of course, there's a find my phone function, and you can control music playback on your phone as well. This is all par for the course and works as expected.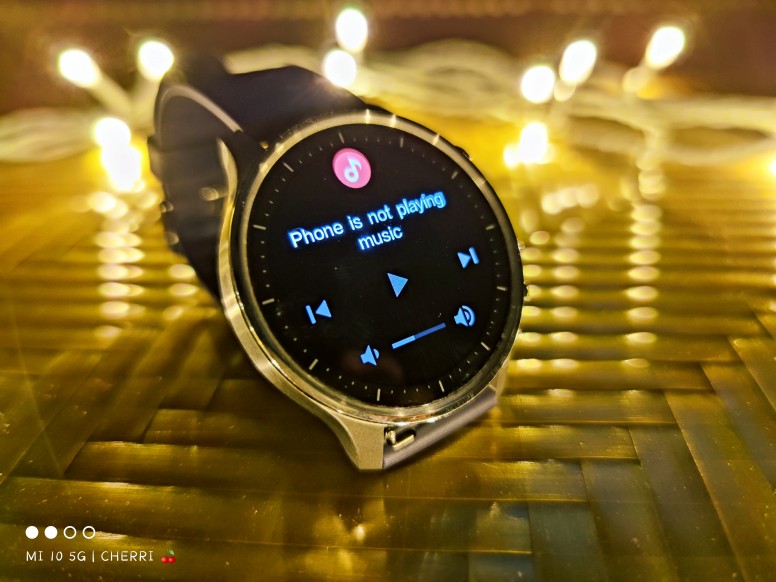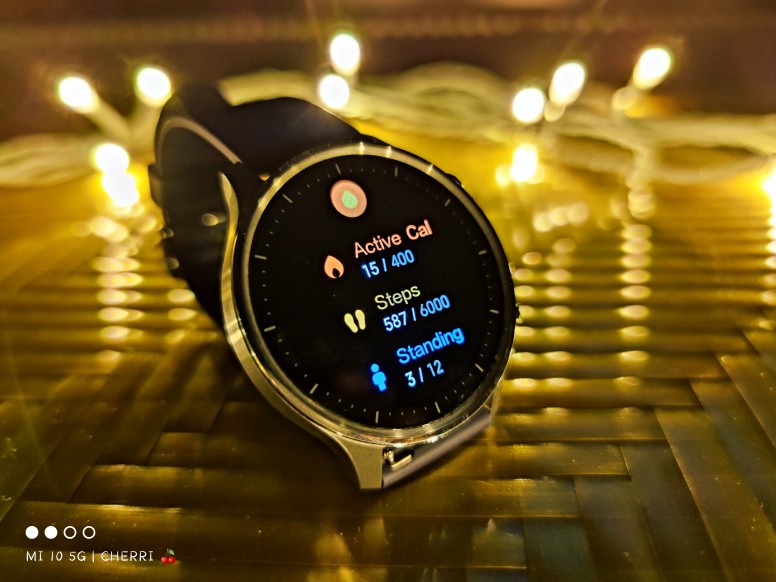 There's no app store on the Mi Watch Revolve, but Xiaomi has tossed in a few apps for features like sleep, stress, and energy scores. These apps display the same data that you'd get in the app on the phone. Elsewhere, there's an alarm function, stopwatch, and timer. Weirdly enough, the stopwatch can't be used in the background which is an odd omission. Finally, a torch app lets you convert your watch into, well, a wrist-mounted torch.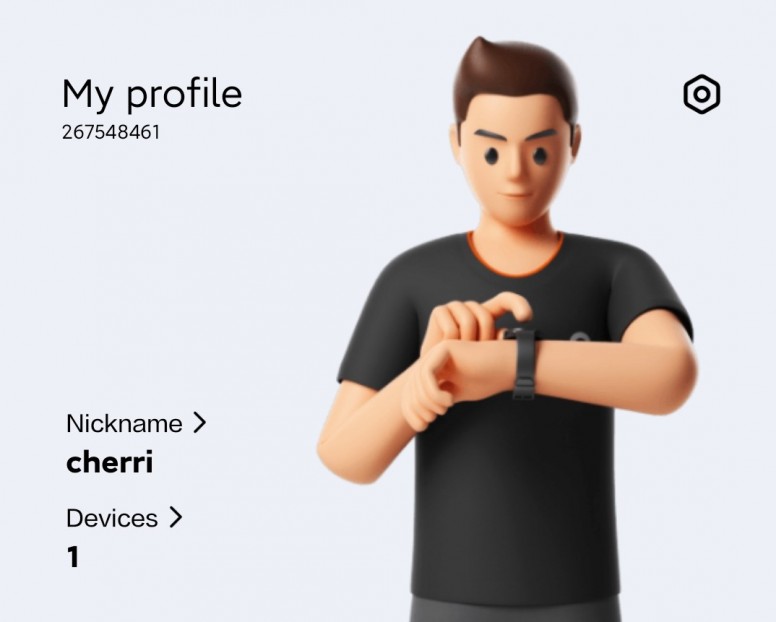 The Xiaomi Mi Watch Revolve makes use of the new-fangled Xiaomi Wear app. Strewn across three different sections, the app gives you access to devise controls, health information, and your personal profile.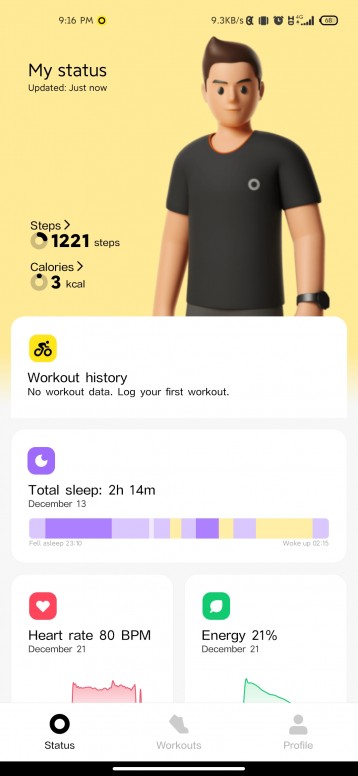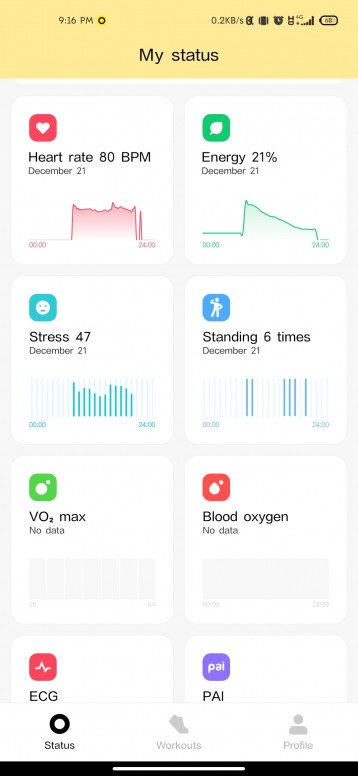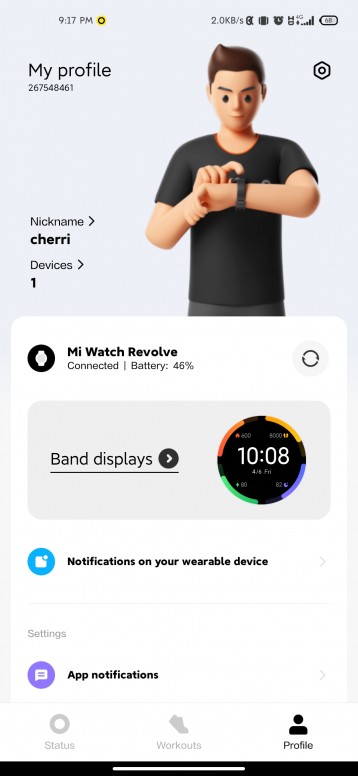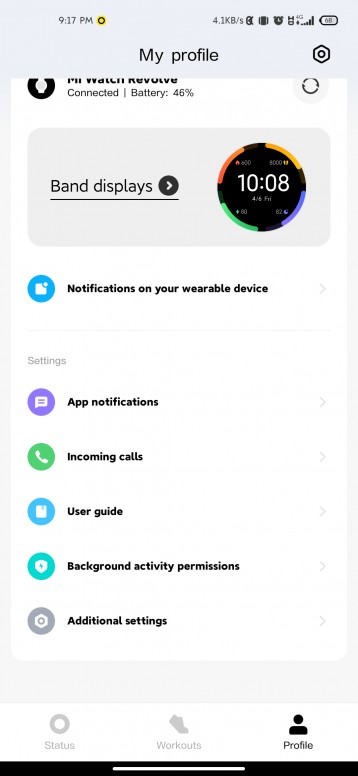 The device controls section is pretty bare-bones. It only includes control over notifications, incoming calls, and watch faces. Meanwhile, the profile section is even more basic and just lets you add essential information like your date of birth, height, and weight.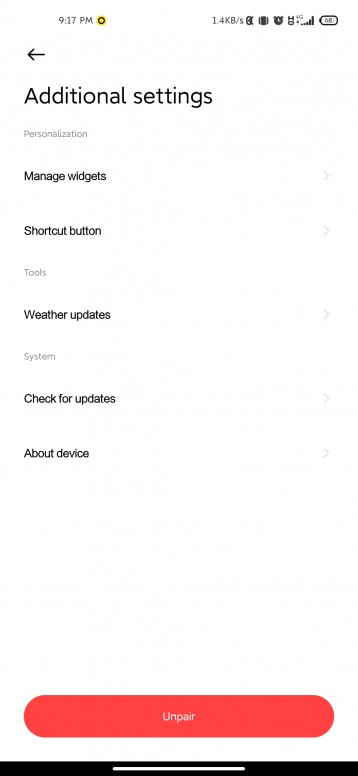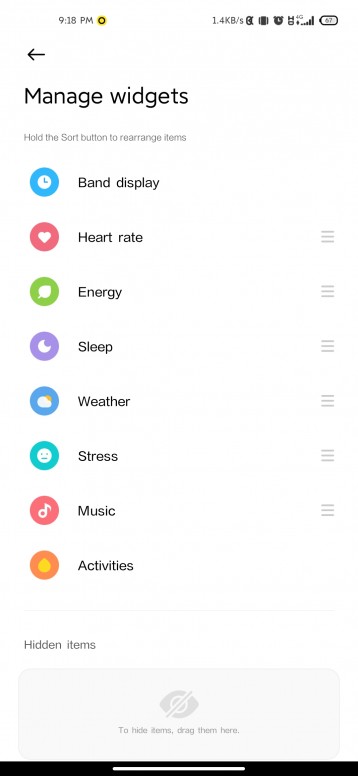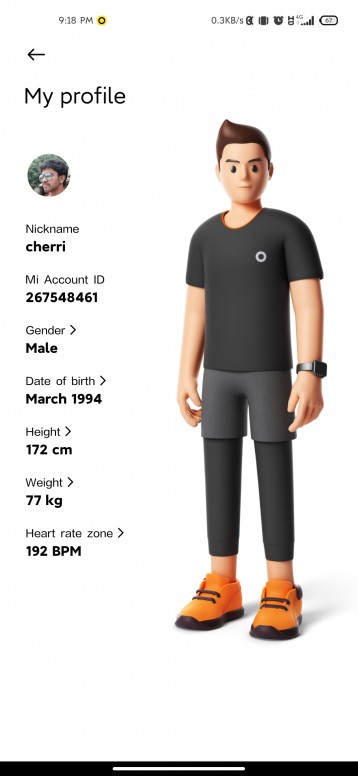 The primary data page takes a widget-like approach and gives you basic information for workouts, steps, heart rate, and more. You can then dive in and take a look at more granular information.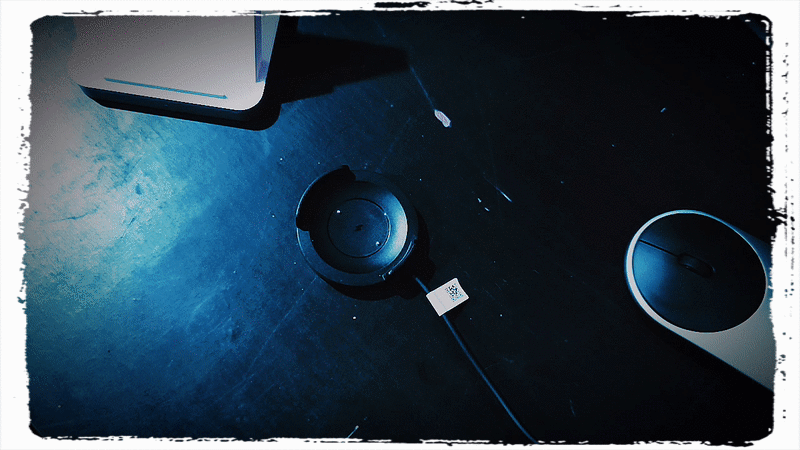 Battery life for the Mi Watch Revolve will vary depending on how you set it up, and the frequency of your workouts. I got about two weeks out of the Mi Watch Revolve by allowing only select notifications from a few apps and disabling the always-on display function, but continuous heart rate tracking was enabled. With the always-on display active and with lots of notifications for messaging apps such as WhatsApp, you will likely see a drop in battery performance. If you frequently go out on walks and track exercises, the GPS on the Mi Watch Revolve will also contribute to battery drain.



Charging the Mi Watch Revolve requires a proprietary charger. You can simply drop the watch onto the cradle and it will start charging through the contact pins. I plugged the cradle into a standard wall charger, and it took the battery up to 32 percent in 30 minutes and 62 percent in an hour. Charging the watch completely took slightly over two hours.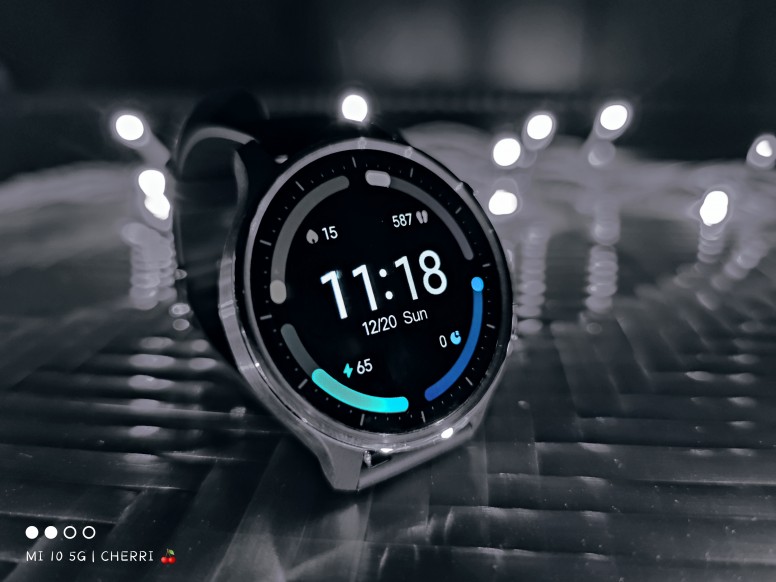 The highlights of the Mi Watch Revolve are its circular body and crisp AMOLED display. In terms of functionality, it feels a lot like a fitness band in the body of a smartwatch. Even so, you do get the advantages of a bigger body in terms of better battery life and some additional features compared to the Mi Band 4 and Mi Band 5. Xiaomi really needs to step up its game and push an update (or several) to fix all the software issues with the smartwatch.

The Mi Watch Revolve undercuts the Huawei Watch GT 2 by a fair bit when it comes to pricing, making Xiaomi's offering easy to recommend. However, if you want a proper smartwatch experience, you will have to spend almost twice the price.

If you are wearing a fitness band, moving onto MI Watch Revolve will be a good idea for accessing a plethora of top-end health options at a modest price. Smartwatches are slowly but steadily evolving and Mi Watch Revolve is no exception. As health becomes the topmost priority for millions in the social distancing times, weraring a health buddy 24/7 makes perfect sense so got for it.
See you guys in my next review until then take care bye
Thank you for this great opportunity to start my new series
Special thanks to admin Elaine, Smods Muz_paray & feds64 for the great support.