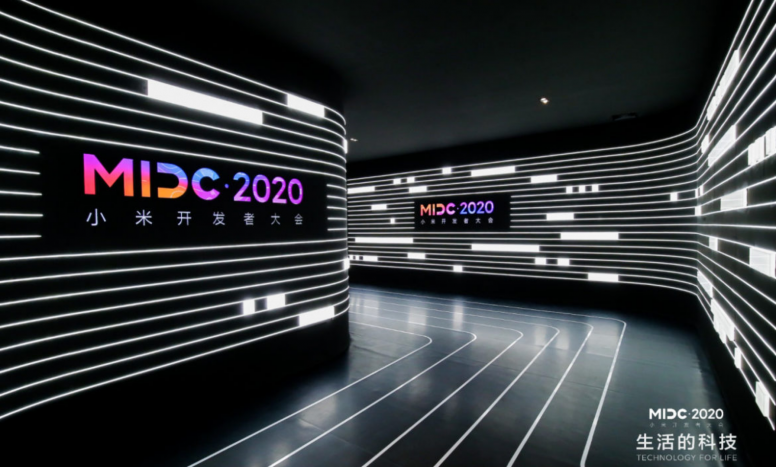 Xiaomi's brand philosophy is deep rooted in the belief that high-end products should be accessible to all consumers, which is why the company is committed to relentlessly pursuing the development of quality products at honest prices.
Let's recap Xiaomi's stellar Q3 2020 performance to set 15 records:
Total revenue was RMB72.2 billion, YoY growth 34.5%

Adjusted net profit was RMB4.1 billion, YoY growth 18.9%

Smartphone revenues was RMB47.6 billion, YoY growth 47.5%

Smartphone shipments were 46.6 million units, YoY growth 45.3%

Overseas markets revenues

Overseas IoT and lifestyle products revenues

Overseas internet services revenues

Overseas MIUI MAU (monthly active users)

Internet services advertising revenues

Global MIUI MAU

Smart TVs and Mi Box MAU

The number of connected IoT devices (excluding smartphones and laptops) on the AIoT platform

The number of users who have five or more devices connected to Xiaomi's AIoT platform (excluding smartphones and laptops)

Mi Home App MAU

AI Assistant MAU



To summarize, record performance across various business segments in Q3 2020 highlighting potential of "Smartphone x AIoT" strategy, conclusively, Xiaomi beats estimates with record quarterly revenue and net profit. Let's get down to the Best Xiaomi Tech 2020!
Mi 4K Laser Projector 150
Refining the 4K viewing experience, Xiaomi develops a true game-changer for the 4K laser projector industry. Laser projectors have become a popular alternative to traditional televisions for their ease of use, long-lasting light source, and the cinema experiences they enable.
Despite the popularity of projectors, few consumers are able to obtain these high-end products due to their excessive price tags, but Xiaomi is out to change that. Xiaomi and its partners are committed to making advanced technology accessible to everyone. With this philosophy in mind, the team developed Mi 4K Laser Projector 150.
UWB Technology
Xiaomi introduces the groundbreaking UWB technology, the next level IOT connectivity with " Point to connect". UWB, which stands for ultra-wideband, is the new generation of connection technology with ultra-precise positioning. Ever since Xiaomi entered the smart home industry, they have been contemplating one question, what would the future Internet of Things hold? In their imagination, every smart home device in the future should be able to perceive, understand, and react to users' wishes. With this technology, your smartphone will be able to perceive signals from your smart devices in its surroundings and control smart devices when simply pointed towards them. The Mi 10 series and some smart home devices have a built-in UWB chipset and antennas using the specialized antenna layout and algorithms developed by Xiaomi to connect.
144Hz Ultra-high Refresh Rate
Smooth viewing experience is largely achieved thanks to the smartphone's display refresh rate, that is the higher, the smoother. Mi 10T Pro and Mi 10T feature a 144Hz ultra-high refresh rate display paired with an industry-first 7-stage AdaptiveSync technology. This proprietary technology enables 7 stages of refresh rate adjustment, from 30Hz to 144Hz. The display is able to adjust its refresh rate depending on content being viewed for buttery smooth graphics, while ensuring prolonged battery life. Graphic lags and screen jittering are especially noticeable when the display's refresh rate (Hz) does not match its contents' frame rate (fps). For example, when a video is at 25fps, while the display operates at 60Hz, the two are mismatched and will cause the screen to jitter.
Mi 65W Fast Charger
To keep up with your power needs, Xiaomi also launched Mi 65W Fast Charger with GaN tech. Packing a powerful punch into a compact design that is small enough to fit in the palm of your hand, Mi 65W Fast Charger is able to swiftly charge your smartphone, laptop, and game console.
Mi Curved Gaming Monitor 34"
Gamers will swoon over Mi Curved Gaming Monitor 34" which sports a WQHD 3440×1440 high-resolution display and 1500R curvature for a truly immersive viewing experience. Its 21:9 ultra-wide display expands the aspect ratio by 30% compared to normal 16:9 displays, while its 144Hz game-level refresh rate and flicker-free technology enable a seamless user experience.
Mi TV LUX 65" OLED
Global technology leader Xiaomi officially debuted its first-ever premium TV model, Mi TV Lux 65″ OLED in Mainland China. It boasts a 65'' OLED display, accurate colors (98.3% color gamut, Delta E 1.5), AI Master Smart Engine, and Dolby Vision support. Mi TV Lux 65″ OLED is built to exceed expectations and takes visual quality to the next level. This ground breaking device also features a stunning audio performance with 9 speaker units with a combined output of 65W, 3D Spatial Sound System, and Dolby Atmos support. It doubles up as a powerful gaming display, thanks to the Auto Low Latency Mode (ALLM), a Variable Refresh Rate (VRR) from 40Hz to 120Hz, and HDMI 2.1 standard output.
Mi 80W Wireless Charging Technology
Xiaomi introduces pioneering 80W Mi Wireless Charging technology to 100% in 19 minutes, no string attached, its latest achievement in the field of next generation fast charging. A major leap forward from Xiaomi's 30W Wireless Charging Technology introduced last year, the new iteration of the cutting edge technology is an order of magnitude ahead of similar solutions offered by other smartphone brands. 80W Mi Wireless Charging Technology is capable of filling a 4,000 mAh battery to 10% in 1 minute, 50% in 8 minutes and 100% in just 19 minutes. For comparison, 30W Mi Wireless Charging Technology from 2019 was capable of charging a similar battery to 50% in about 25 minutes, and 100% in 69 minutes. Xiaomi has been spearheading this trend by recognizing the importance of battery life and faster charging for the future development of smartphones.
Mi TV LUX 82" Pro
Packing a set of features that define next-generation content consumption, the latest additions to Mi TV LUX series sets a new benchmark for the transforming TV industry. Mi TV LUX 82'' Pro features the cutting edge Mini LED backlight technology. Along with its 960 segmented backlight system, Mi TV LUX 82'' Pro provides 2000nits of peak brightness, and a contrast ratio as high as 400000:1. It also adopts quantum dots and offers a 98% P3 color gamut for breathtaking color representation. On the audio front, Mi TV LUX 82'' Pro introduces a brand-new form factor that brings innovation to the next level. Coming with a massive 82'' screen, the ground-breaking Mi TV LUX 82'' Pro is the ultimate portal into the world of 8K entertainment. From the screen panel, chipset, algorithms to ports, Mi TV LUX 82'' Pro provides an all-encompassing 8K experience, capable of outputting true 8K quality images regardless of the input method thanks to 5G support as well as USB 3.0, HDMI 2.1, and ethernet ports. When users turn on the TV, two independent audio soundbars with a custom-designed speaker layout and Dolby Atmos support automatically slide out from both the left and the right sides, producing a truly immersive sound that will make users feel as if they are in the center of a theatre or a concert hall.
Mi TV LUX Transparent Edition
Turning moment for the TV industry, Xiaomi unveils Mi TV LUX Transparent Edition. Mi TV LUX Transparent Edition is the world's first mass-produced transparent TV. With an edge-to-edge transparent self-luminous display transmitting images that seem to be suspended in the air, this TV ushers in a new way to consume visual content previously only seen in science fiction films. Mi TV LUX Transparent Edition offers a perfect combination of cutting-edge display technology and exquisite industrial design. For Xiaomi, it is also a major exploration of future TV forms. When Mi TV LUX Transparent Edition is turned off, it looks like a mere glass display. The pictures it displays seem to be floating in the air, merging the virtual and the real to bring an unprecedented visual experience.
Mi 10T Pro, Mi 10T and Mi 10T Lite
Xiaomi launched Mi 10T series, a trio of Best-in-class, high-performance smartphones for work, gaming and everyday use that will "Power Your Creativity" like never before. A triple threat of power and creativity: Mi 10T Pro, Mi 10T and Mi 10T Lite offer impressive cameras, AdaptiveSync display, powerful processors and long-lasting batteries. The flagship Mi 10T Pro takes creating and exploring to the next level, with unmatched specs in its class. Mi 10T continues to push boundaries, delivering top-notch experiences for everyone from working professionals, to streaming enthusiasts and mobile gamers. Mi 10T Lite brings 5G to everyone and offers unparalleled user experience. There's no denying Xiaomi's pivotal role in defining the 108MP camera segment, from debuting the world's first 108MP smartphone camera to introducing countless photography software innovations in the past year alone. Mi 10T Pro continues the brand's ultra-high resolution legacy with OIS and 8K video support. Mi 10T offers an impressive 64MP main camera. But it doesn't stop there, both Mi 10T Pro and Mi 10T offer a triple camera setup with a 13MP ultra wide-angle camera and 5MP macro camera, equipping it to capture moments that matter. And with a 20MP front camera, anyone can look their best whether taking a selfie or video-calling a loved one.
3rd Generation Under-Display Camera
Xiaomi announced that it will officially kick-start mass production of smartphones equipped with the 3rd Generation Under-Display Camera next year. This marks Xiaomi's latest strategic step towards the high-end smartphone segment bolstered by the company's continuous technological innovation. This brand-new technology is able to perfectly disguise the front camera under the phone's screen without ruining the edge-to-edge display effect. Eschewing punch holes and dot drops, this technology makes a perfect full-screen form factor a reality. In the third-generation of Under-Display Camera Technology, Xiaomi has greatly improved the full-screen effect through self-developed pixel arrangement, and through the optimization of the camera algorithm, allowing it to show the same performance as conventional front cameras.
Retractable Wide-aperture Lens Technology
In recent years, image quality has been a major focus of smartphone manufacturers. Drawing inspiration from traditional camera designs, Xiaomi introduced its latest self-developed, Retractable Wide-aperture Lens Technology. A retractable optical structure is designed to compactly lodge within the smartphone and can extend out when needed. This design allows the retractable telescopic camera to have a larger aperture to increase the amount of light input by 300%, as well as showcase better performance in portrait photography and night photography compared to currently-used camera structures. It also incorporates a new image stabilization technology that offers a larger anti-shake angle, making the images more stable, and increasing sharpness by 20%.
50X Digital Zoom Periscope Camera
Mi 10 Lite Zoom Edition's camera carries on the outstanding legacy of the Mi 10 series while being the first Xiaomi device to adopt a periscope telephoto camera. The periscope telephoto camera is capable of reaching 5x optical zoom and 50x digital zoom, making it among the highest performing periscope lenses currently available in a smartphone and enabling it to effortlessly capture stunning up-close images of far-away objects. In addition to the periscope lens, the device sports a 48MP primary rear camera, a 120° wide angle camera, and a 2MP macro camera, providing 15 to 122mm focal length coverage. With the addition of optical image stabilization (OIS) technology on the 8MP telephoto camera, the incredibly versatile and consistent smartphone camera system adapts seamlessly to any indoor or outdoor setting.
Record Setting Mi 10 Ultra
Founder and CEO of Xiaomi Lei Jun delivered a speech at the Xiaomi Science and Technology Park, during the official launch of Mi 10 Ultra. The groundbreaking flagship debuts numerous revolutionary features, including 120x AI super zoom, 120Hz refresh rate with 10-bit color depth, as well as a triple fast charging structure including 120W wired, 50W wireless and 10W reverse wireless charging. With 130 points for audio and image quality awarded by DXOMARK, it sports one of the best smartphone cameras in the world.
MIDC 2020
"We believe people are at the foundation of any innovation. When strengthening our technological competence, we should always start with finding the best people. Currently, Xiaomi has over 10,000 talented members in its engineering team and is planning to recruit 5,000 more in 2021, despite the global pandemic, " said Lei Jun.
Xiaomi has the will and determination to revolutionize the industries that they participate in through relentlessly pursuing cost-efficiencies. Great companies are always focused on creating quality products and selling them at better and better prices so that users can get their money's worth. Xiaomi and its partners are committed to making advanced technology accessible to everyone.
Which's Your Favourite?