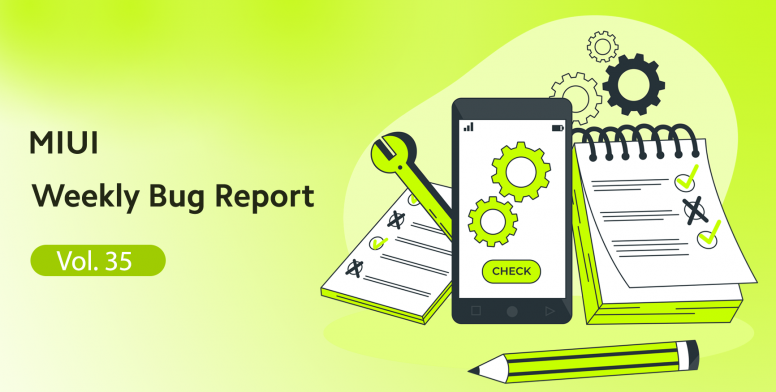 Hello Mi Fans,
As MIUI keeps on evolve and grows, some issues may come and interfere with the smoothness and functionality of the phone in Daily use. That's why Mi Testers and Mi Fans are hard-working in finding and reporting those issues, so the developers will provide fixes ASAP. In this new series of threads, we plan to share with all of you Mi fans, the most common issues found in the ROM. So, let's get started with the list.

Weekly Report:
Description: MIUI Security App FC/ No response.
Status: A new self-upgrade was released on 22/11/2020. Since 23/11/2020, Number of feedback on this issue has been decreased.

Description: Swipe up gesture isn't working.
Version: V12.2.1.0 RJBMIXM
Status: Swipe up gesture isn't supported for 3rd party launcher with Android R(11). We recommend user to use System launcher or use navigation button/key with 3rd party launcher.


Devices: Redmi 9A, Redmi 9C

Description: Can't hang up the phone, turn on the speakerphone.
Version: Redmi 9A=V12.0.8.0 QCDEUXM, V12.0.5.0 QCDRUXM, V12.0.7.0 QCDMIXM. Redmi 9C=V12.0.7.0 QCRMIXM, V12.0.5.0 QCREUXM, V12.0.3.0 QCSMIXM.
Status: Uninstall the Google Phone update(Temporary solution).

Description: Find the device closed unexpectedly and device reboot.
Status: Next OTA update will fix this issue. But complaints are increasing, Temporary build will be sent to Indian Service Center.

Description: Random reboot issue.
Version: V11.0.1.0 QJZEUXM, V11.0.2.0 QJZEUXM, V11.0.4.0 QJZEUXM, V11.0.5.0 QJZMIXM, V11.0.6.0 QJZMIXM
Status: Qualcomm released new case for this issue.



So That's all for this week.

In case if you are facing any other issue, You can provide feedback using "Feedback App" or You can also post thread in MIUI ROM SF



Always Believe That Something Wonderful Is About To Happen
Rate