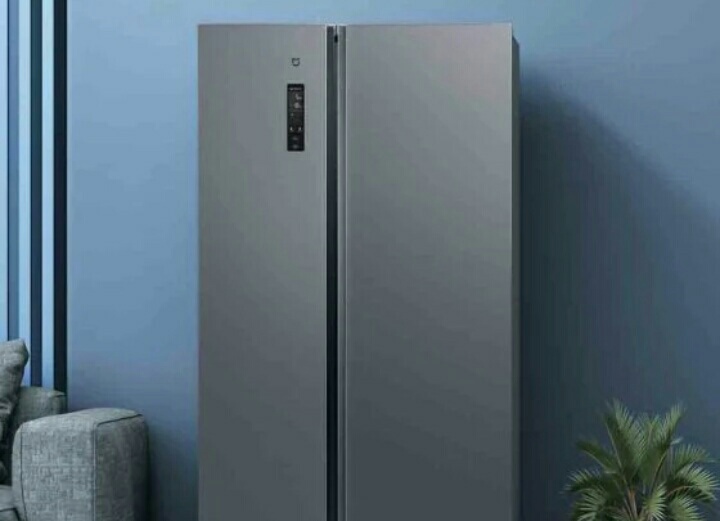 Hello All Mi Fans
,
Earlier today (30th November 2020), Xiaomi announced a new MIJIA refrigerator, which sports a large storage capacity of 540 liters. It will start pre bookings starting from 1st December 2020 at 12 am in China.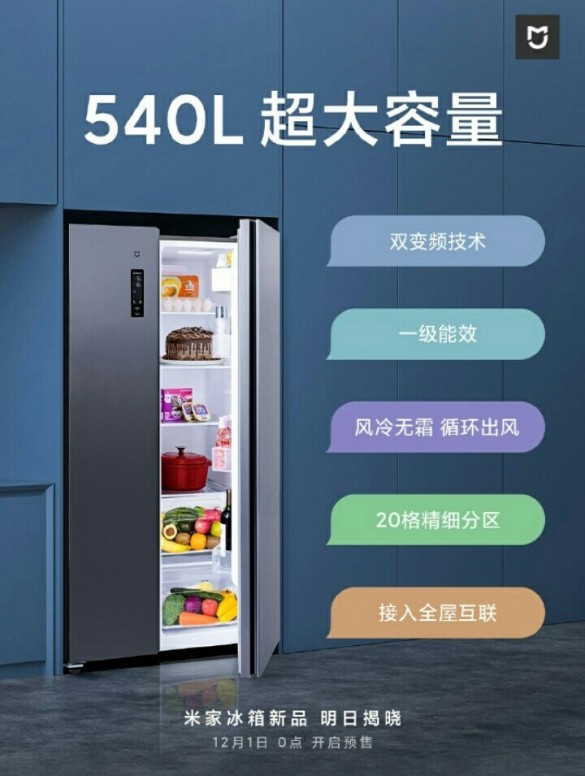 The new MIJIA refrigerator arrives as one of the largest offering within the company's refriegerator lineup and will be placed on top of the previously launched 160 liters, 170 liters, and 450 liters MIJIA Smart off-door refrigerator models. The newly launched refrigerator is priced at 3,699 Yuan (roughly 562 US Dollars), but will initially be available for a discounted price of 2,999 Yuan (roughly 456 US Dollars).

As per the official notes, the new large capacity MIJIA refrigerator features built in double row straight opening drawers, which can store a wide range of food items like meat, fruits, and vegetables, separately and prevent any leakage or spread of the different foods' odor. The fridge also sports 8 built in door shelves, with the height of these shelves being adjustable. The total volume of the refrigerator is 540 liters, with the primary compartments being capable of storing up to 351 liters, while the freezer region can store up to 189 liters as well.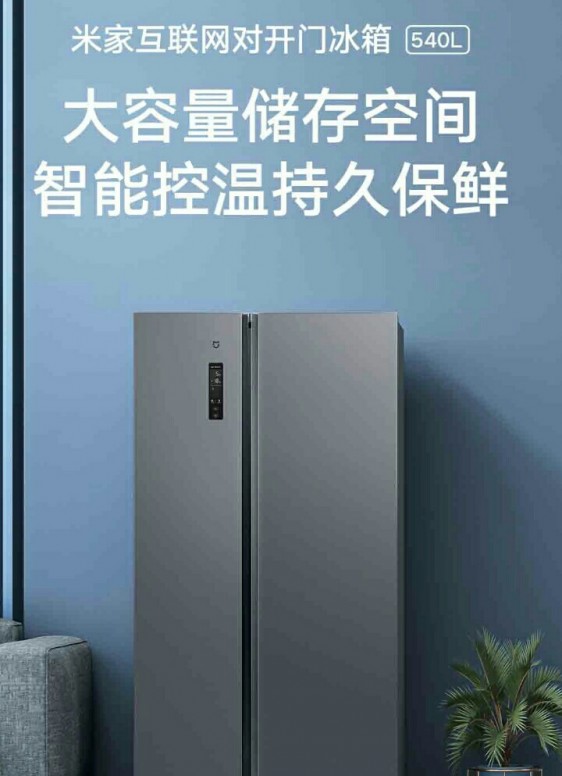 Since it is a smart product under the MIJIA brand, it can also be paired with the MIJIA smart home app and can be controlled remotely as well. It sports a relatively minimalistic design and arrives in a Gray color variant. The left door also houses a small interactive display as well. Xiaomi has advertised the product as an energy efficient home appliance that offers top notch yet silent cooling. So for those interested, you can check out the new product by clicking this link here.




Source:- View.