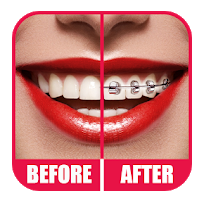 Braces 2.0 gives you the most realistic Braces on your Photos.
Braces 2.0 is not just braces sticker app, but a Braces Editor that allows you to set the Braces in perspective of your face and with erase options to make your photos look realistic.
Try on now and see how you look with Braces.
100+ best bracket stickers for your perfect braces booth photo!
Braces 2.0 allows you to add brackets on photo and create photo with braces booth on your teeth and make people look funny with braces on photo.
Braces photo camera is free! Create best braces photo with beautiful braces stickers in few seconds with Braces camera!

★★★★★ Braces has a tons of super braces stickers for the best selfie photo
♡ Gold braces stickers
♡ Man braces stickers
♡ Woman braces stickers
♡ Funny braces stickers
♡ Glamour braces stickers
♡ Hipster braces stickers

★★★★★ Most REALISTIC Braces makeup is very easy to use
1. Take a new photo or select one from your gallery on which you want to add braces:
2. Select bracket from Braces stickers collection
3. Edit braces to align with your teeth - Make it look realistic.
4. Share your photos with braces with your friends and family in Facebook, Instagram, Twitter, WhatsApp and other social networks.
5. Add braces to your friends photos!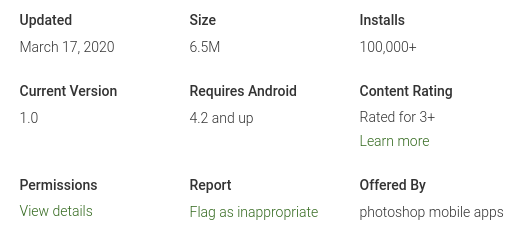 ◈•────•◈•────•◈•─|| MGJ_1997